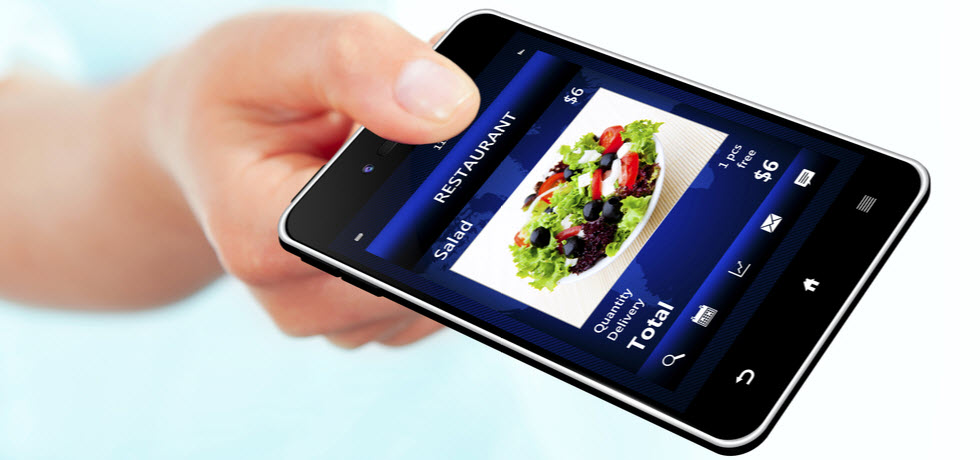 Customer service can be just as important to the success of a restaurant as its food and ambiance. As a restaurant owner, you're probably always thinking of new ways to enhance the customer service element of your business. With the influence of technology, it's now easier than ever before to interact with your customers. Of course, face-to-face interaction is still necessary to build relationships with diners and to make them feel welcome so that they become regular patrons. But, other methods of restaurant customer service that utilize the power of technology are still helpful and can be used to bolster your reputation and keep your restaurant relevant in an often busy marketplace.
Today, we explore three ways you can enhance the customer service in your restaurant using technology.
Recognize Feedback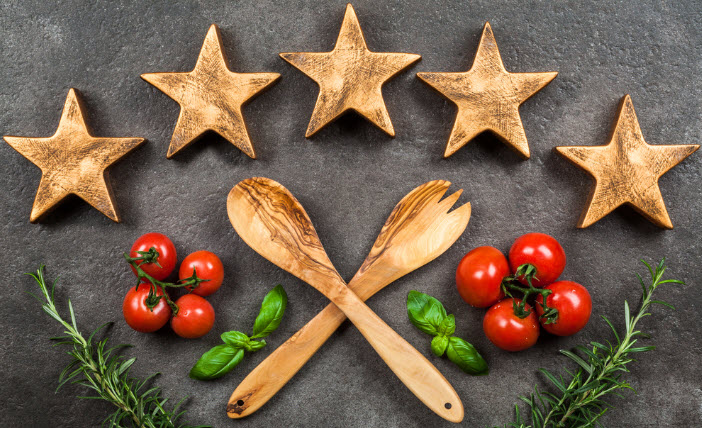 Customers want to be heard. Whether they're looking to rave about their meal or to offer suggestions to your staff, they need an outlet to express their praise, or concerns. With all the review sites available today, it's easy for customers to post their feelings for the entire Internet to see. With 92% of people reading online reviews when making decisions, it's essential to respond to customer feedback, especially when a review is negative. Your team should have a solid plan in place for monitoring and responding to reviews in a timely manner.
The Response
How you react to a positive or negative review is a reflection of your brand. Keep it professional, upbeat, and free from any sudden act of emotion. Remember that the customer is always right, so you want to show them that you are apologetic for any negative experience they've had. If you want to offer a disgruntled diner a discount on their next meal, do so in a direct message or ask for their email to continue the conversation offline. If you try to make amends with money off a meal on a public platform, it can inspire other people to leave fabricated negative reviews in the hope of getting a discount too.
Ignoring a negative review won't do anything to solve the problem and will only reflect poorly on your restaurant's reputation. People leave feedback because they want to be recognized and heard, so responding solidifies the fact that you care about their experience.
On the flip side, if someone writes a shining review about your restaurant, it's wise to respond to that too; after all, they have gone out of their way to give you praise and compliments. A simple thank you can go a long way and shows that your restaurant appreciates all of its customers and is glad they enjoyed their experience at your restaurant. Make it known that you're excited to have that person dine with you again and even throw in details about any upcoming specials or events to keep them interested in returning.
The Tools
You can monitor and respond to reviews directly on each individual review site. You'll have to create a profile for your business on each and remember to check in often to see if there are any new reviews. There are also tools out there to make this process more efficient, such as the Review Monitoring tool within SinglePlatform, which will notify you of new reviews on multiple sites, like Yelp, TripAdvisor, and Google, so you never miss an opportunity to respond and in a timely manner.
Interact via Text and Messaging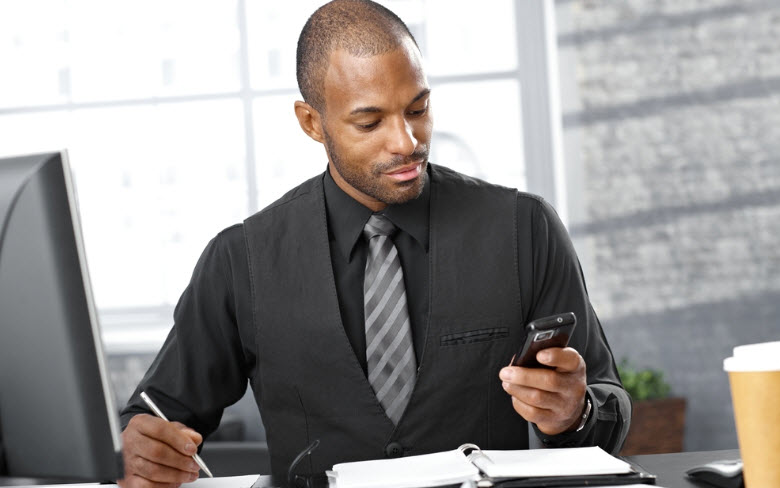 How do most people communicate these days? There are so many ways today, from the traditional phone call to video chatting, to the most obvious: text messaging. Text messaging is always popular, which is not surprising given that 98% of adults aged 18–29 years old in the US have a device capable of receiving texts. However, only 30% of consumers report actually receiving texts from companies, despite saying they would be open to receiving them. This is a golden opportunity for your business to interact with customers through a method they're used to: text messaging. Providing offers and reminders through texting helps to boost your customer service because you're communicating with customers in the way they prefer.
The Interaction
You can engage with your customers using SMS, Facebook Messenger, and WhatsApp, just to name a few. Send texts and notifications for a specific campaign, whether you're offering 10% off of burritos on National Burrito Day or informing guests about your weekly happy hour specials. A quick reminder in the form of a message will give diners a reminder about what's going on at your restaurant so you can stay top of their minds when they're thinking about where to dine. Plus, a text is a natural form of communication these days, so it's not overly intrusive or annoying. Of course, you should always give your customers an opt-out option if they decide they no longer want to receive communications via text.
The Execution
So, how do you go about collecting phone numbers and sending texts? Similar to an email list, you'll have to collect customers' phone numbers and put them into a list that you can mass-message. Ask your staff to engage with diners during the meal and let them know about your SMS or messaging program. Have them ask if customers would like to opt-in to receiving messages about upcoming promotions, deals, and discounts. From there, staff members can collect phone numbers. Once you've gathered the data, you can choose how to use it. You can create segmented lists in tools like WhatsApp to do more specific targeting.
If you already have customer emails, you can send an email blast telling them about your new SMS program and ask for their phone numbers that way. Growing your list will help you reach more people quicker. Bulk SMS service providers let you send notifications and reminders to make the execution even easier for you. With 75% of people enjoying having offers sent to them via text, this is a huge opportunity for your business to give your customers what they want.
Provide the Information Customers Want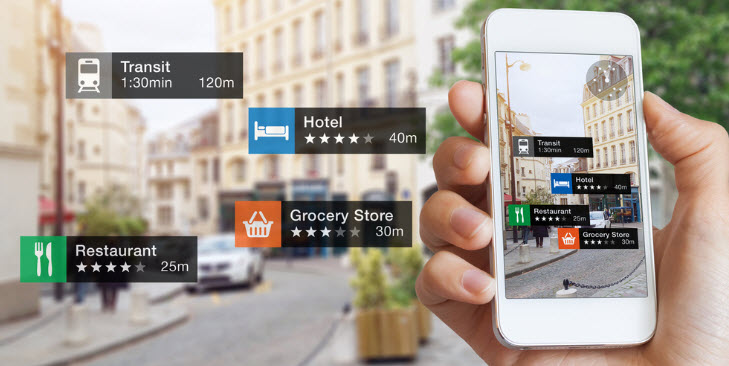 It's no secret that in today's world, people want information as quickly as possible and also expect it to be accurate. With so much information available at our fingertips, it's crucial that your restaurant is correctly represented online.
If a customer wants to visit your restaurant and finds directions online, but then when they drive to that location they find out that the address online was incorrect, it's safe to say you've lost a customer. Similarly, if a hungry individual is looking up online menus and sees you have their favorite dish, say shrimp scampi, available, they'll be very disappointed when they come to your restaurant to find that your in-house menu is completely different than the one they saw online, maybe because it was an old menu that you have not updated online. With 93% of people looking at online menus before dining out, you need to have accurate information in the places they're searching.
The Importance
A searchable menu and accurate business information are key to being discoverable online. People aren't going to go directly to your website to find a PDF of your menu if they don't know your business exists. Instead, they tend to explore restaurant options through resources like Google, TripAdvisor, Yelp, Foursquare, and more. Therefore, you need to be present on those sites so that new customers can find you.
Having your menu and business information in a searchable format, such as in the form of text on the webpage they're looking at, is key. This way, people can find you based on location or proximity, cuisine type, and even by an individual item. This can be highly impactful as 46% of all searches on Google are seeking local information. Therefore, you want to be discoverable in these local searches so you can turn these online researchers into customers.
The Execution
You can get started by verifying your business on all the relevant sites, like Google with your Google My Business Account, Yelp, TripAdvisor, etc. However, when it comes to menus and business information, many of these sites require you to work with a third-party. Plus, having to manage your online presence separately on all of these sites can be a bit of a headache.
Menu management companies, like SinglePlatform, can help you get your owner-verified and accurate menus and business information on all of these sites and keep them consistent. This can save you time and money. Whenever you want to make an update or have a new menu, just contact the company and they'll get it updated for you on all the sites. Of course, you can just log-in to your personalized portal to make the updates yourself, but being able to control your restaurant's online presence from one central location will allow you to focus your time on running your restaurant.
Remember, having the correct information online gives customers the accuracy they're looking for, which helps to boost your customer service.
In Closing
Restaurant customer service is a cornerstone of your business. With so many technology tools available, it's now easy to take your customer service up a notch. Utilize the tools available to you to ensure you're keeping your customers happy and informed.
---