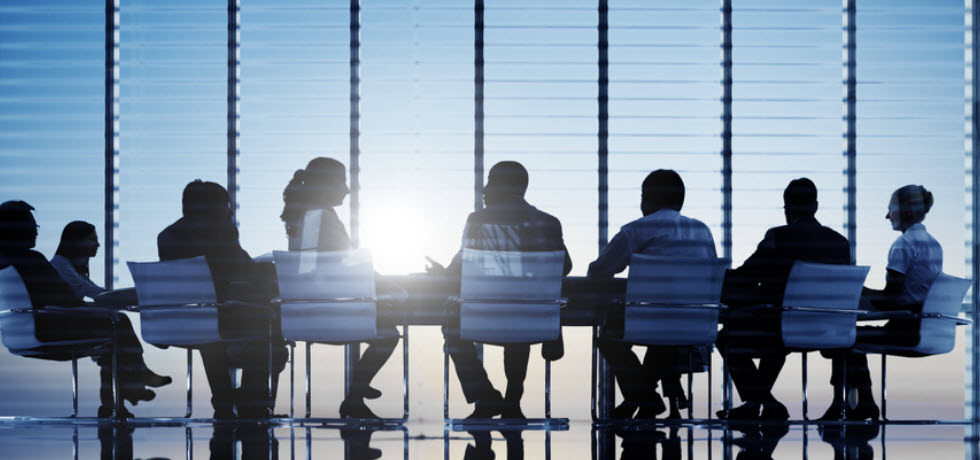 Effective board communication within an organisation can mean the difference between exceeding shareholder expectations and failing to accomplish set goals. Unfortunately, a majority of company boards and management teams fail to positively impact business results
Research by global management consulting firm McKinsey & Company recently reported that 64 percent of boards had a low or below average impact on a company's long-term value creation.
What, exactly, causes an ineffective board of directors or management team? Flawed strategies and placing the wrong people in management positions are two main causes. Lack of clear and timely board communication is another leading contributor to board ineffectiveness.
The sheer power of effective board communication is evidenced in a recent example from Facebook. According to Facebook COO Sheryl Sandberg, CEO Mark Zuckerberg recently improved the efficiency of Facebook meetings by implementing two basic communication strategies:
1) sending materials to meeting attendees in advance and 2) setting goals at the start of each meeting.
What are some other suggestions for improving a board's communication? Check out these six suggestions:
1. Develop and Communicate a Defined Board Communication Strategy
The best way to ensure long-term success from a company board starts with the development of a strong strategy, followed by communicating that strategy to all board members.
Put in place a defined strategy from the beginning to give the board a roadmap to follow. Making sure all board members are on the same page is critical to success.
When building a board, while it's important to communicate goals, it's just as critical to clearly communicate current obstacles and past attempts at solving those issues. This enables the board to avoid following outdated, failed strategies.
Effective boards often come up with new strategies to meet whatever challenges it faces, and then make sure that everyone involved understands the strategy and what is expected of them.
2. Define and Communicate Roles
Defining and communicating the roles of each board member represents a vital part of setting the board's strategy moving forward. An effective board needs a strong leader, usually the CEO or COO, to ensure that the board possesses everything they need for the best chance at success.
A board also contains other roles, including the Chief Financial Officer (CFO), the secretary, and any other subordinates who might fall under the leadership of the above-mentioned positions.
Communicate each board member's role. For instance, the CFO handles most of the company's financial matters and possesses an exceptional knowledge of the financial feasibility of a particular strategy.
However, the CEO is the final decision maker on whether a project proceeds or not. The secretary keeps all of the minutes from meetings and maintains the corporation's documents and records, making sure the board maintains access to the information it needs when developing new strategies or making important decisions.
Thus, making sure that all board members understand what is expected of them can prevent a misunderstanding about who has responsibility for specific tasks.
3. Build a Team of Professionals That Possesses Exceptional Communication Skills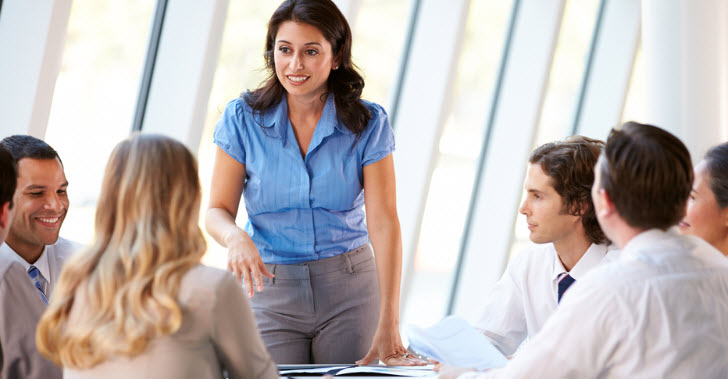 Building a board or management team does not stop with the CEO or COO appointing the most qualified individuals for each position. They must also make sure that each individual can work effectively with others on the board and communicate strongly and concisely.
The most effective boards operate under an air of respect and open communication between board members. This means that individuals on the board respect the opinions of their fellow board members and accept the final decision made by the CEO or COO.
CEOs and COOs should also look for individuals whose work styles, including their communication styles, complement each other.
The ability to work well together can go a long way towards overall board cohesion and even facilitate greater success, as a unified board often accomplishes far more than a board fraught with infighting, indecision, and a lack of clear communication.
4. Choose the Right Board Communication Tools
Ultimately, the communication channels themselves make or break a board or management team's effectiveness, especially for boards with team members that are frequently away from the boardroom.
Without strong communication methods, a company's strategy often dissolves into a series of missed opportunities and missteps.
Using online collaborative tools, such as TextMagic, represents one way to prevent this type of communication barrier. According to a Loomion AG case study, a text messaging solution ensured better board communication among the members of its board, allowing for better management of the board's strategy overall.
5. Ask Questions, and Don't Assume
The best CEOs and board members ask questions of each other, especially if confusion arises during a discussion. Sometimes, though, the CEO, or other board members, hesitate to ask important questions that could help bring clarity to a situation, potentially causing a communication crisis.
CEOs and management team leaders who ask questions come across as bold and professional, which in turn encourages others to do the same. In addition to bringing everyone up to speed more quickly, asking questions also helps reveal any flaws in a plan or strategy before they grow too big.
6. Document Any Changes and Communicate Changes to All Involved
When the board meets, any changes implemented by the board in the current strategy need proper documentation and distribution. Failure to do so often results in confusion as everyone scrambles to get on the same page.
Tools such as responsibility matrices and change logs can help track any changes discussed during meetings or through other communications such as text.
In addition, proper documentation of changes in strategy makes it easier to communicate these changes to the employees of the company. Most often, company employees have no idea of any discussions held behind boardroom doors.
Keeping up with discussed changes and communicating these changes to employees allows the company to work as a more cohesive whole.
Boards often find it important to have a viable solution to ensure seamless board communications among its various team members. A flexible and reliable way to communicate any changes among board members, whether in the office or away, helps to ensure greater success as the board pursues its strategy.
With the fluid nature of today's markets, effective boards possess the ability to quickly adapt and stay up-to-date by using impactful communication strategies and methods.
---