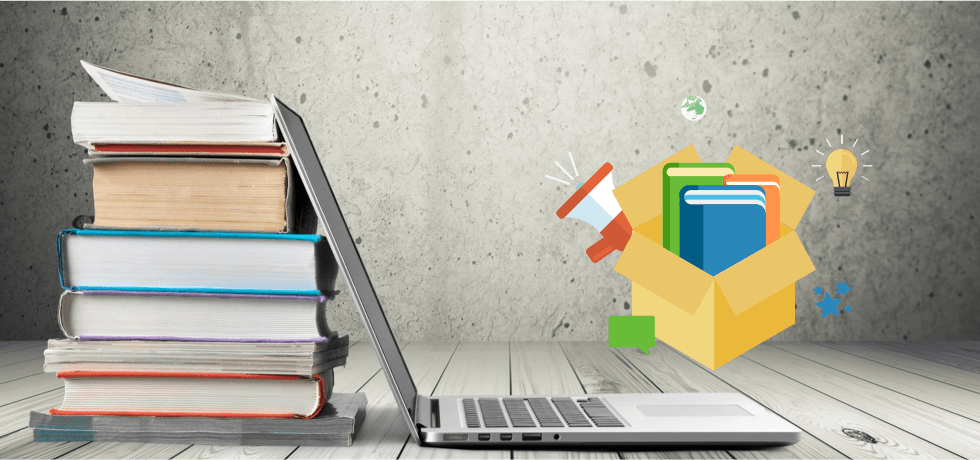 Whether you are a fresh entrepreneur launching a new venture or one with a thriving enterprise, stimulating growth for yourself and your company should never be in your rear view.
You can't soak up enough knowledge to keep up with a rapidly evolving business world, which is why I have provided the top ten books all entrepreneurs should read.
Keeping a few of these books in your reading rotation can help you identify the skills, tools and strategies to elevate your business and sharpen your entrepreneurial intuition.

1. Flat Army: Creating a Connected and Engaged Organization, By Dan Pontefract
This is a great read for any entrepreneur looking for a way to increase productivity and engagement with their team.
This book by Dan Pontefract is an organisational and cultural enhancement playbook for leaders in any field. Discover how to lead and learn while using technology to benefit almost any situation. It's time to break away from traditional leadership skills and develop more creative and effective practices.
Employees everywhere desire more involvement with the company they are putting so much work into, which is understandable. And business leaders know that what drives prosperity are the people behind the scenes making it happen.
In order to believe in your business, you must invest in an organisational strategy that will drive the success of your entire team.
This book breaks down five simple steps to improve your leadership skills. These steps are:
Connected leader attributes
Participative leader framework
Collaborative leader action model (getting your team involved)
Pervasive learning
Collaborative technologies
I recommend this book to anyone who wants to help their business by improving structural organisation and the way your team is reacting to how you lead.
2. Just Listen: Discover the Secret to Getting Through to Absolutely Anyone, By Mark Goulston M.D. & Keith Ferrazzi
We all know that pursuing entrepreneurship as a career choice is not always a walk in the park. You will face an array of challenges, such as angry clients, upset employees or narrowing the gap between expectations and reality.
Dealing with these situations can be overwhelming at times, but how you deal with them will dramatically affect the outcome of the situation. Turning a seemingly negative interaction into a positive one is not only a terrific exercise in leadership, but also a valuable teaching moment for all parties involved.
Just Listen: Discover the Secret to Getting Through to Absolutely Anyone provides strategy and useful tips to communicate effectively, which can serve as the bedrock for a new relationship or restoration for a troubled one.
Communication is the key to winning pivotal moments, and reading this book will give you a head start.
3. Outliers: The Story of Success, By Malcolm Gladwell
Being successful is not an attribute that we're typically born with. Taking proper action in order to better your chances is exactly what this book is about.
If you find yourself dreaming of being successful, but never quite take the right steps to actually make it happen, this book is an inspirational tool at its core.
Outliers: The Story of Success explains why there is no such thing as a "self-made man". Regardless of where you came from or what you are doing now, there is always room for growth and the motivation to aim higher by working with the talents that you have and taking the appropriate steps to breathe life into your ambitions.
Malcolm Gladwell analyses the characteristics that make people successful, and how they differ from people who are not. Gladwell uses influential figures like Bill Gates, Steve Jobs and many others to identify the common traits woven into the fabric of success stories.
Truly entertaining, this book might convince you that a successful approach may sometimes be the least conventional one.
4. Crush It!: Why NOW Is the Time to Cash In on Your Passion, By Gary Vaynerchuk
Working the typical nine-to-five job just doesn't cut it for some people. The dream of many is to utilise a passion as a career choice, which is the surest route to never feeling like you have a "job" again. If you don't enjoy what you're doing, then you shouldn't feel satisfied!
The problem is that people don't know where to start or how to get their brand enough exposure to actually make a decent living. This leaves many relying on a day job just to make ends meet.
Crush It!: Why NOW Is the Time to Cash In on Your Passion explains how you can turn your passion into cash and a career. Gary Vaynerchuk tells the story of how he turned his passion into a career by utilising the internet. Humble beginnings and a simple video camera served as the catalysts that completely changed his career.
These days the digital landscape is where we get our information, whether it be from websites, tweets, Facebook posts or otherwise. It's how our generation does business. It's a no-brainer that in order to be successful, you must have a presence on the web.
By the time you are done with this book, you will know what you can do to maximise your web presence and make money doing what you love to do.
5. Positioning: The Battle for Your Mind, By Jack Trout
Getting the proper message across to a prospect can be challenging in many ways. The way you communicate can either make or break a possible deal.
I recommend this book to anyone who has trouble communicating the value of their product or service to customers.
In Positioning: The Battle for Your Mind, Trout helps you calibrate a proper position you can use to reflect not only your company but also your product. Entrepreneurs who are not savvy marketers often make poor and costly decisions regarding advertising and promotion.
Trout provides many examples of companies deploying successful advertising tactics, as well as those who failed.
Learn how to choose the best name for your product to interest a target audience, and show your prospects why your product is better than those of your competitors. Crafting the most effective first impression may require a more structured approach than you think, and this book will provide you with the blueprints.

6. Growth Hacker Marketing: A Primer on the Future of PR, Marketing, and Advertising, By Ryan Holiday
Today growth hacking is used as a means to get products, brands and content in front of as many people as possible. If your company is built to grow and produces quality content, growth hacking can be a valuable and productive tool.
Any entrepreneur relying on e-commerce or social media as a revenue stream can consider growth hacking as a way to exponentially increase exposure of their brand at a much faster rate than traditional marketing campaigns.
Growth Hacker Marketing: A Primer on the Future of PR, Marketing, and Advertising puts an interesting twist on the marketing and advertising playbook, and one that shouldn't be ignored in today's market. Holiday explains the new rules, and provides useful examples of how this has helped many other aspiring growth hackers.
The book is a practical road map for companies who want to simply make people aware of their product and how it can benefit them.
7. Creativity, Inc.: Overcoming the Unseen Forces That Stand in the Way of True Inspiration, By Amy Wallace & Ed Catmull
People will always work harder, and strive for your success, if they know they can succeed with it. Many companies these days don't focus enough on leadership, or how they can improve the work life for the people who are helping them succeed.
Creativity, Inc.: Overcoming the Unseen Forces That Stand in the Way of True Inspiration is a book based on the widely known company Pixar Animation. Giving you a glimpse into their meetings, this book explains the methods used to help their own employees succeed. Think of it as a managerial guide that illuminates what makes your employees happy and brings them to new heights as your company grows
This book also gives examples of how to keep the workplace creative, and how to encourage people to take risks. As an entrepreneur, your goal is making your brand grow, but it won't succeed if you don't have supportive and motivated people around you.
8. Zero to One: Notes on Startups, or How to Build the Future, By Peter Thiel & Blake Masters
As an entrepreneur, you have to embrace the perspective that one idea, no matter how innovative, lucrative or brilliant, is still just one idea.
Zero to One: Notes on Startups, or How to Build the Future will teach you to ask the right questions, and properly examine your own ideas as well as the ideas of your colleagues and partners.
Have you ever worked with a product and thought, there has to be an easier way? Well there is, and it probably just hasn't been discovered yet.
Use this book as a helpful guide to find answers to these questions. Thiel and Masters put an optimistic twist on the future of innovation. Regardless of your field, this book is a tool that will help you cultivate your confidence and expertise when collaborating or developing new ideas.
9. The Innovator's Dilemma: The Revolutionary Book That Will Change the Way You Do Business, By Clayton Christensen
Conceding failure is the last thing you want for your business. While there is no mathematical formula or foolproof guide to success, we must constantly be willing to be teachable. The world of technology is always evolving, but you must keep up with it.
The Innovator's Dilemma: The Revolutionary Book That Will Change the Way You Do Business gives examples of how big companies have failed, and even disappeared in some cases, as a result of not keeping up with the pace of change.
Clayton Christensen explains how conceivably conventional choices may be the reason you fail. He provides spot-on examples of companies who have missed out on new waves of innovation, and the costly consequences. Christensen also goes over helpful hints that could help you avoid the same situation.
10. How to Win Friends and Influence People, By Dale Carnegie
Most entrepreneurs learn the hard way that great opportunities don't simply fall from the sky. Having a rather large network only betters your odds of making progress at a sustainable rate. It's important to create relationships with people who could potentially help you grow in some aspect. Having the foresight to establish these relationships early is often overlooked.
How to Win Friends and Influence People shows how making friends and influencing the right people can be as simple as it is effective.
Dale Carnegie provides a blueprint for his methodology, and an array of tactics, such as:
Techniques in handling people
Ways to make people like you
Ways to win people round to your way of thinking
Ways to change people without arousing resentment
Communication is key in any type of relationship, especially in a business setting. Don't lose an opportunity because of a personality conflict. Carnegie's book is one of the most revered self-help books ever published.
Published in 1936 and still relevant for today's most successful entrepreneurs, this book provides the most troubled (and even the most magnanimous) personalities with an outline for refining the soft skills necessary for success.
---