How IT Companies Take Advantage of SMS Software
by Alexa Lemzy | Last updated 18th May 2017
---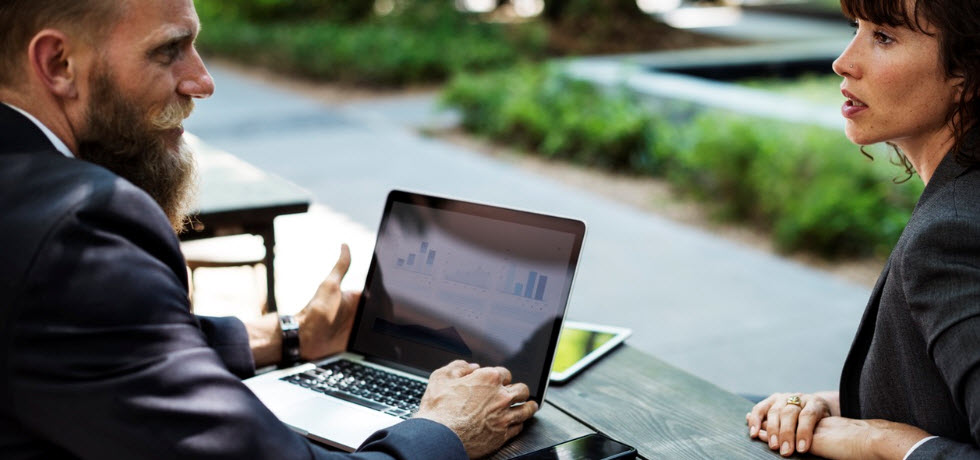 The job of an IT specialist isn't easy. Besides making sure that the software and hardware are in check, IT specialists must also deal with problems, such as downtime or system failures, as soon as possible. Something always malfunctions, and failing to fix it within a reasonable time frame will result in unpleasant consequences.
IT SMS text message alerts can be used by companies of all sizes and industries. They provide a direct, easy-to-understand, and cost-effective form of communication. The uses of SMS solutions for the IT sector may vary, from fully-coded API integrated applications to real-time text message applications. Find out how companies are using SMS solutions for IT monitoring and to improve the customer experience.
Actionable Ways IT Companies Can Benefit From Text Messaging
Two-way text messaging for the IT and hardware monitoring sector is invaluable. Companies with a strong online presence that rely on network monitoring can greatly benefit from this simple yet innovative solution. Here are a few ways of how you can use TextMagic's SMS platform for the IT sector:
Inform customers of emergency situations. When a network router or server fails, the clients must be notified immediately. Emergency text alerts represent the fastest means of contact. With TextMagic, you can send SMS blasts and updates in real time. SMS solutions can also be used to notify IT staff of malfunctions.
Send additional information regarding technical issues. Sending IT notification text messages during an emergency situation will enable your customers to maintain their sanity. Notification texts can also be used to announce incoming emails with detailed information.
Quickly deal with power outages and disasters. When disasters or power outages occur, the only means of communication you have left is your cell phone. So it makes sense to use text alerts to communicate in such situations.
Offer immediate assistance around the clock. IT and hardware specialists must be responsive to client requests at all times. Putting a text notification system into place is a great way to offer 24/7 support. Auto-responders can also be used to inform clients of service availability.
Address security breaches immediately. Security breaches are extremely dangerous, and they require an immediate resolution. You can use SMS alerts to notify the right people immediately.
Offer customer support via SMS. When time is of the essence, it's better to offer customer support through SMS. Setting up auto-responders based on frequently used keywords can become life-savers in times of crisis.
Key Benefits for Your IT Company
If you aren't completely sold on the idea of IT SMS solutions, here are six benefits that you should take into account:
Streamline internal communication. Efficient communication is extremely important during an emergency situation. By using SMS communication strategically, you can distribute tasks among staff members better and improve communication with clients.
Save time. The last thing you want during an emergency situation is to receive hundreds of calls from disgruntled clients. SMS customer service will save you valuable time that can be better spent fixing the issue.
Save money. Needless to say, SMS services are significantly cheaper than other communication methods. Send bulk SMS text alerts to hundreds of clients at the same time, instead of calling them one by one, to save time and money.
Improve customer support. Customers should be notified immediately in case of a system failure. Automated SMS customer support will help your team respond to customer inquiries instantly, without interrupting their work.
Send details of repair costs. TextMagic's bulk SMS feature will enable you to send invoices and details of repair costs via text message. If costs vary from one customer to another, you should send personalized text messages.
Provide system alerts for staff and customers. IT SMS alerts are useful for customers as well as staff. One of the greatest benefits of SMS IT solutions is the ability to instantly notify involved parties about security breaches or technical issues with the help of bulk texting.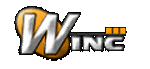 Winc is an SQL expert and database service provider that offers consulting and development for Microsoft platforms. The company was looking to implement an emergency SMS service for one of its clients. TextMagic has provided Winc with a reliable solution for sending time-sensitive notifications. Furthermore, Mattias Wardell, the company's CEO, mentioned that the TextMagic software also indicated how many people had received their texts.

Maxus provides Drupal design, implementation, and management services to enterprise and SME clients. The company works closely with e-commerce sites and online portals, where 100 percent uptime is crucial. Therefore, it is important for Maxus's clients to receive prompt notifications whenever the website becomes unavailable.
TextMagic's SMS solution has made it possible for the company to send automatic error messages from the server's monitoring tool to the staff's mobile phones. Using TextMagic's emergency SMS alert feature has also helped Maxus feel more confident about its ability to serve new and existing clients.
Useful SMS Templates for IT & Hardware Monitoring
1. Emergency Situation (to clients)
Server issues detected. Our team is on the way. Expect downtime. More updates to be delivered via text. *Company name*
Note: This type of SMS should be sent automatically using the server's monitoring tool.
2. Emergency situation (to staff)
2.1. Servers X & Y of *client name* are experiencing instability. Please report to *address* as soon as possible.
2.2. Servers X & Y of *client name* are malfunctioning. Please report to *address* as soon as possible.
Errors can be reported with the help of filters. These filters can determine error conditions. Different texts can be sent automatically when an error is reported for less than X minutes (e.g., a server rebooting needs a simple alert) or when an error is confirmed in multiple locations and tasks (e.g., three servers failing to connect to a location).
3. Updates During Emergencies
You should define common emergency updates that your team can communicate to a customer care specialist. The customer care specialist can in turn update clients.
3.1. Our maintenance team has arrived at *address*.
3.2. Your site has been targeted by *type of attack*. For more information about this type of attack, please read bit.ly/type-of-attack (e.g., DDoS, code injection, etc.).
3.3. Threat eliminated. Servers will be up in one minute. *Company name*
4. Customer Service Texts
In the event that clients start texting you back, it is recommended to set auto-responders that recognize certain keywords (e.g., downtime, damage, cyber attack, ETA, etc.).
4.1. In response to downtime: "Servers have been down for *downtime*."
4.2. In response to ETA: "Servers will be up in a maximum of *time*."
4.3. In response to damage: "Systems/servers have been attacked by a *type of attack*. Damages expected to exceed *sum*."
5. Planned Maintenance
Our servers will be down for planned maintenance on *date* for *duration*. We apologize for the inconvenience.
*Company name*
6. Hardware Evaluation
Please prepare *hardware 1*, *hardware 2*, *hardware 3* for yearly evaluation. Our maintenance team will arrive on *date*, *hour*.
Are you ready to streamline your business's operations through IT SMS solutions? Try TextMagic for free!