Learn to Run Successful Mobile Donation Campaigns
by Louis Oh | Last updated 25th August 2017
---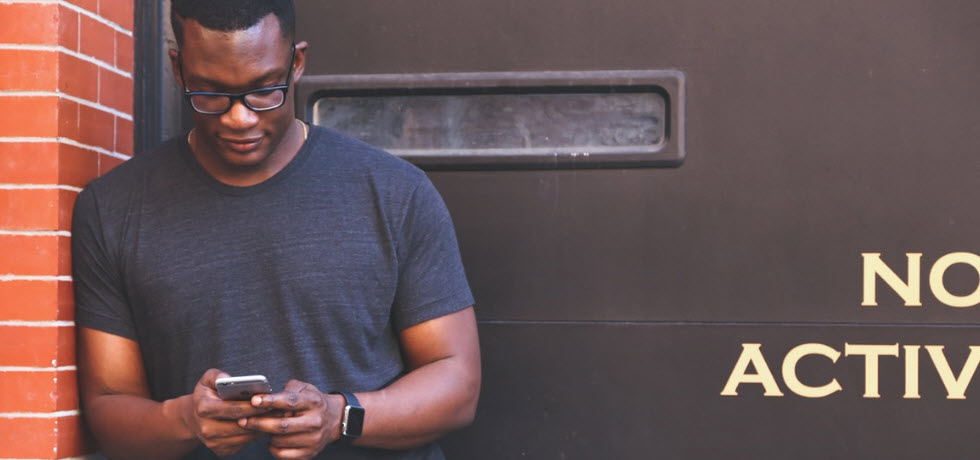 Donations via mobile devices have become a powerful method of connecting donors to causes. Are they right for your nonprofit? What are the best ways to make use of mobiles to improve your donation process?
Let's consider some statistics to understand the potential of mobile donation strategies.
According to a conducted by Google, 1 in 4 respondents had discovered nonprofits through a mobile device.
Moreover, 25% had made donations using mobile devices.
Google also found that 45% make mobile donations via pages on their browsers, and 28% through texting.
Donations made via mobile increased 205% in 2016 compared to 2015.
44% of millennials reportedly prefer to use their mobile phones than cash to pay for small items.
Mobile donations are not only a great way to reach younger donors, but older donors as well: nearly half of donors aged over 60 donate online.
And nonprofit organizations actively use mobile devices to encourage their supporters to donate.
The Red Cross Text-to-Haiti Earthquake Relief Campaign is a Great Example.
One of the most notable text-to-give campaigns was the Red Cross's Text-to-Haiti campaign that followed the 2010 earthquake that devastated Port-au-Prince. The Red Cross quickly launched its campaign and raised over $43 million via text. Haiti donors, when surveyed, have reported responding to texts with donations to other relief efforts since then.
Mobile Donation Best Practices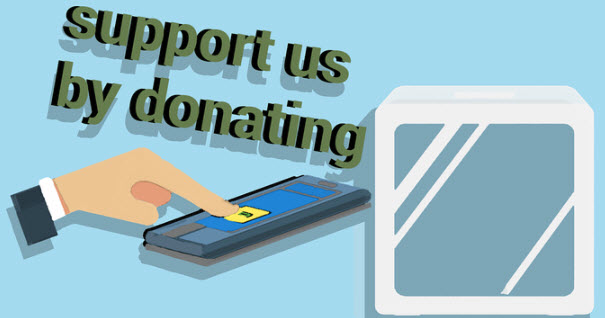 Ready to plan your mobile donation campaign? Consider these tips to build a strategy that is right for you.
Maximize accessibility and availability
The key advantage of mobile donations is that they are easy to collect and to use. Make sure the donation process is simple and secure, and the donor experience streamlined. Take care over the interface; don't let poor usability discourage people from making a donation.
Create well-designed forms that are both easy to complete and configured to your needs. Use readable fonts and keep the words on the page simple and sweet. Minimize the number of form fields and give set choices whenever possible.
Integrate into events and remote campaigns
Encourage attendees to avoid waiting in line at event donation booths by donating through their mobile devices. Make the most of the convenience, and the donor excitement during the event, by asking directly.
Mobile donating can also be a way to let people donate easily and at their own pace. Include a shortened web address to your donations page, or your text-giving short code, on event or campaign promotions material. Some people like to learn more and then think it over. Make it easy once they decide!
Optimize for social sharing
Make mobile donation pages easily shareable. For example, set an evocative featured image that will make for an eye-catching shared link on social networks. Or make it easy for donors to share their charitable act or how-to-join information with friends and family online.
This can help you reach potential donors beyond your event's participants. Your dedicated donors, members, and volunteers can all easily advocate for you as well.
Also, link to your mobile donation avenues from your social content, especially video content. Google reports that 57% who watch nonprofit videos go on to donate.
If you are using mobile donation pages, make sure your website is up to date
Unless your nonprofit is really well-known, people will judge it by its cover, namely its website. A well-designed website can make or break donations, especially from new donors.
According to Google, 47% of donors visit websites before they donate, and 40% conduct nonprofit research on their phones. More than half of all visits to nonprofit websites are from mobile devices.
Your website should work perfectly on mobile, because a mobile-responsive web design can increase donations by an average of 126%. So make sure that:
the text is clean and the content is readable;
the page loads quickly;
links and buttons are easy to find and big enough for anyone to tap;
donation forms (or your text-to-give landing pages) are branded.
Offer recurring donations as an option
For those who want to stick with you, make it easy for them! The average total donation from recurring donors is 42% greater than from one-time donors. It's also an effective way to accommodate Millennials, who are 52% more likely to commit to recurring donations than to make one large donation.
Some people are wary of making payments online because they have doubts about the security of the payment process and the safety of their personal information. That's why you should use a dependable, reputable service for your transactions.
Add the brand signs of the reputable processing service that you use to your forms and pages, to earn the trust of the unsure donors. Choose a system that provides automatic receipting so that you can ensure good stewardship of the donations.
Be smart about your text-giving short code
For text-giving campaigns, create simple and unique short codes. A memorable code is easier for your supporters to mention in conversations and for your volunteers to communicate at events.
Ideally, create a short code that works well with your brand, campaign or event, so that it ties in well with your promotional material. The right short code can also be used in social media campaigns, such as a hashtag for your event or campaign. Remember that many smartphone users have their autocorrect functions enabled, so be wary of possible errors that might be caused by certain offbeat short codes.
Strike while the iron is hot
Don't miss crucial opportunities when intentions to donate spike. Keep your ear to the ground and establish mobile donation access points quickly to meet the demand. A timely, lean mobile donations campaign could ride the slipstream of trending topics.
Donations as a form of protest and indirect activism have also become a major trend. Don't miss out when potential donors are motivated to support a cause.
Build a robust database of your donors
Another big advantage of mobile donations is the data that you can gather from using a digital platform. Use this information for continued engagement in the future.
Through automated communications features on a CRM like Neon or SMS service like TextMagic, set up automatic and immediate receipting. Follow that with a confirmation and a message of gratitude. You can continue to crunch your data to gain insights and to plan future campaigns and events.
Mobile donations could be the centrepiece of a new campaign or could become an integral part of your fundraising activities. Either way, and regardless of industry or size, mobile donations are worth incorporating into your strategy.