19 New Smartphones Expected to Come Out in 2016
by Kristi Hines | Last updated 29th December 2015
---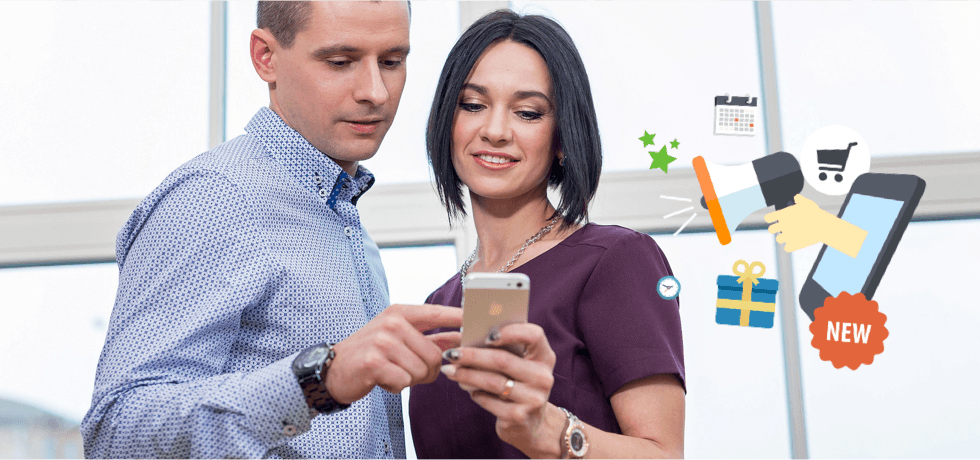 Thinking about upgrading your smartphone in the near future? If so, then this post is for you. If you can hold out long enough, here are the new smartphones that are expected to come out in 2016 along with the top rumours associated with each.
Because these are all early reports and rumours, the actual release dates, features and official names may vary.
1. Apple iPhone 7 and 7 Plus
Based on Apple's usual schedule, the iPhone 7 should be coming out in the autumn of 2016. This phone is rumoured to have a slimmer design due to the removal of the headphone jack. Additional new features could include USB Type C connectivity, 3D touch and dual cameras, while the physical home button might be removed if the phone has in-display fingerprint recognition.
2. Asus ZenFone 3
The ZenFone 3 Android phone is expected to be released in 2016 and have USB Type C connectivity. The current model (the ZenFone 2) features incredibly slim 3.9mm edges, an Ergonomic Arc design, the latest 4G Advanced technology and a 72% screen-to-body ratio.
3. Fairphone 2
Couldn't get your hands on the Fairphone, the Android phone designed to produce minimal harm to people and the planet, because you are outside of Europe? Fairphone hopes to expand availability to additional countries in 2016. The Fairphone 2 features a 5″ full HD display with Gorilla Glass 3, 32GB internal storage, dual SIM and the Qualcomm Snapdragon 801 platform.
4. Google Project Ara
Ready for a smartphone by Google? This Android smartphone is expected in 2016, with a reveal possible at the Google I/O event in May. The entry-level price for this smartphone is aimed at $50–$100. Unlike most smartphones, its design will allow you to upgrade parts of your smartphone based on your needs, such as a high-end camera, stronger battery, custom shell and more.
5. HTC One M10
While this new Android phone by HTC might have a new name – HTC O2 – it is expected to be the follow-up to the HTC One M9 and is due to be released in Q2 of 2016. Rumours for this phone include a 4K pixel resolution, up to 2TB external storage via microSD, 4GB of RAM, dual SIM support and wireless charging.
6. Huawei P9
The successor to the Huawei P8, anticipated in early 2016, is rumoured to have a 16 megapixel camera, 5.2″ screen and the new Kirin 950 processor, giving it 40% more performance over previous Kirin chips and a 60% reduction in power consumption.
7. LG G5
The new LG G5 Android phone is expected to be announced in Q1 of 2016, likely around the Mobile World Congress event in February, and is rumoured to have a full metal body to compete with HTC and Apple.
8. LG G Flex 3
This phone is expected to be announced in March. Specs leaked online include a 6″ display with 2K resolution, 4GB of RAM, 32GB of internal storage, a 20 megapixel rear camera and an 8 megapixel front-facing camera.
9. Microsoft Lumia 960 and 960 XL
The successors to the Lumia 950 and 950 XL Windows 10 phones are reported to be testing Qualcomm's Snapdragon 820 processors.
10. Microsoft Surface
Anticipated in 2016, this Windows phone is expected to launch as the ultimate productivity phone, with the ability to be a mini PC with an iris scanner, USB Type-C and much more.
11. Nextbit Robin
The Nexbit Robin was introduced in a Kickstarter campaign as the only Android supercharged with the cloud. While it isn't anticipated to be an iPhone killer, features like the ability to have ever-expanding storage online without physical limitations will appeal to anyone who runs out of space because of music, photos, videos and other media.
12. Nokia C1
This phone is rumoured to be released in Q4 of 2016 with Android and Windows variants, 5″–5.5″ displays, full HD resolution, 2–3GB of RAM and more.
13. OnePlus 3
Leaked images of a possible OnePlus 3 smartphone show a rounded-edge design, dual LED flash set-up for the camera and fingerprint scanner.
14. Oppo Find 9
The Oppo Find 9 was delayed until late next quarter to wait for Snapdragon 820, likely with a quad-core CPU, fingerprint scanner, fast charging capability and better rear-facing camera.
15. Samsung Galaxy S7 and S7 Edge
Since the Samsung Galaxy S6 was revealed at the Mobile World Congress in February 2015, the Samsung Galaxy S7 and S7 Edge Android phones are expected to be revealed at the same event in February 2016. Rumours about features for these models include the new Exynos chip, microSD memory slot, BRITECELL camera and a bigger display.
16. Samsung Project Valley
Like the idea of a foldable display due to the increasing size of smartphones? This model of smartphone is anticipated to arrive in January 2016 with the Snapdragon 820 processor and microSD expansion slots.
17. Sony Xperia Z6
This new Android phone is expected to be launched around the time of the Mobile World Congress 2016. Rumoured features for this new model include a Triluminos LED display with 4K resolution, Snapdragon 820 chipset, USB Type C and microSD support, 4GB RAM, 23 megapixel camera and dual LED flash.
18. Xiaomi M5
Expected to be launched towards the end of Q4 2015 or early 2016, the delay of this phone has been due to the release of Snapdragon 820. The model may feature a 5.2″ screen, 1080p resolution, 4GB of RAM, a 16 megapixel rear camera and an 8 megapixel front camera.
In Conclusion
As you can see, there is a lot of great potential in the world of smartphones for Android, iOS and Windows lovers in 2016. If you are in the market for a smartphone with better processors, cameras and storage, definitely hold out for more details on one of the above upcoming releases!