Collaborate better with
shared inboxes

for teams

The shared inboxes feature allows teams to easily respond to all incoming requests in a collaborative omnichannel platform.

Request early access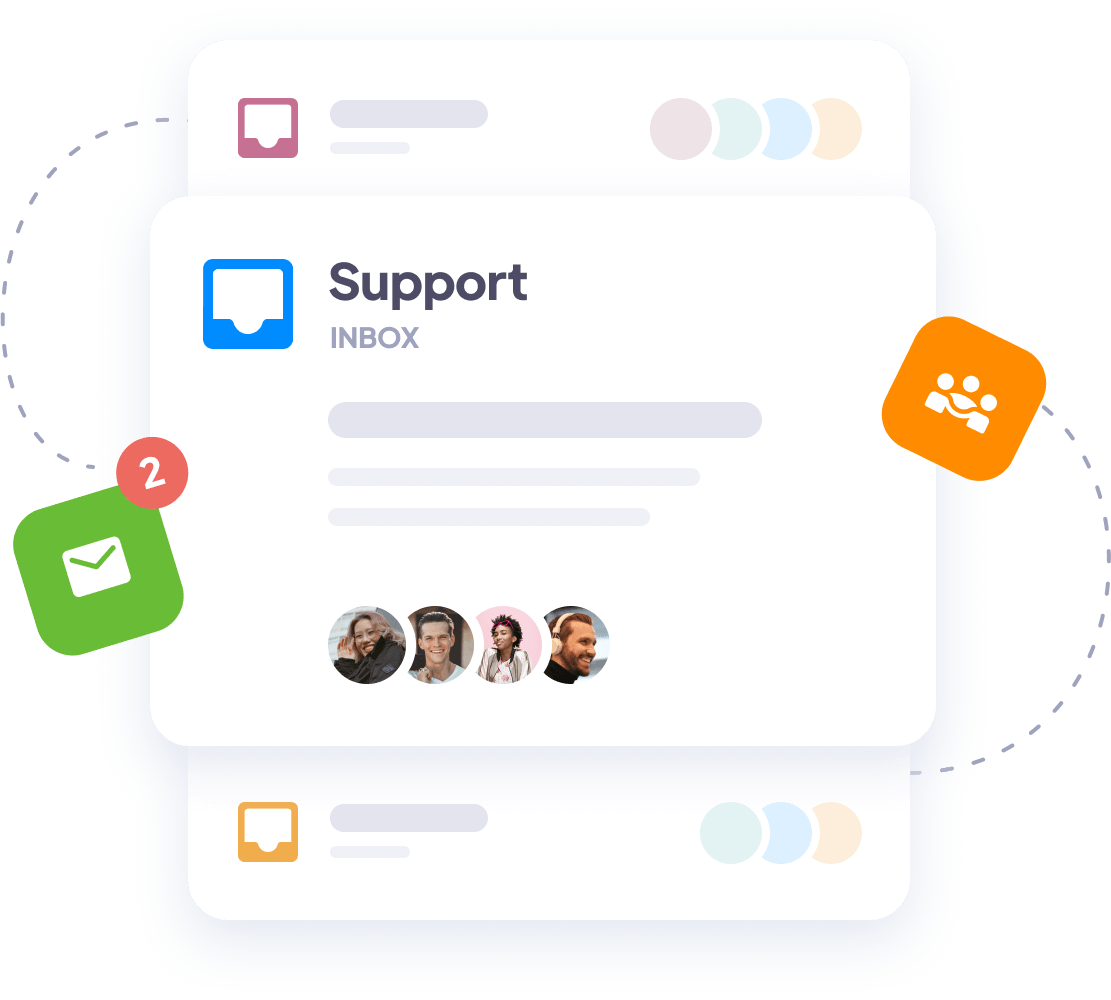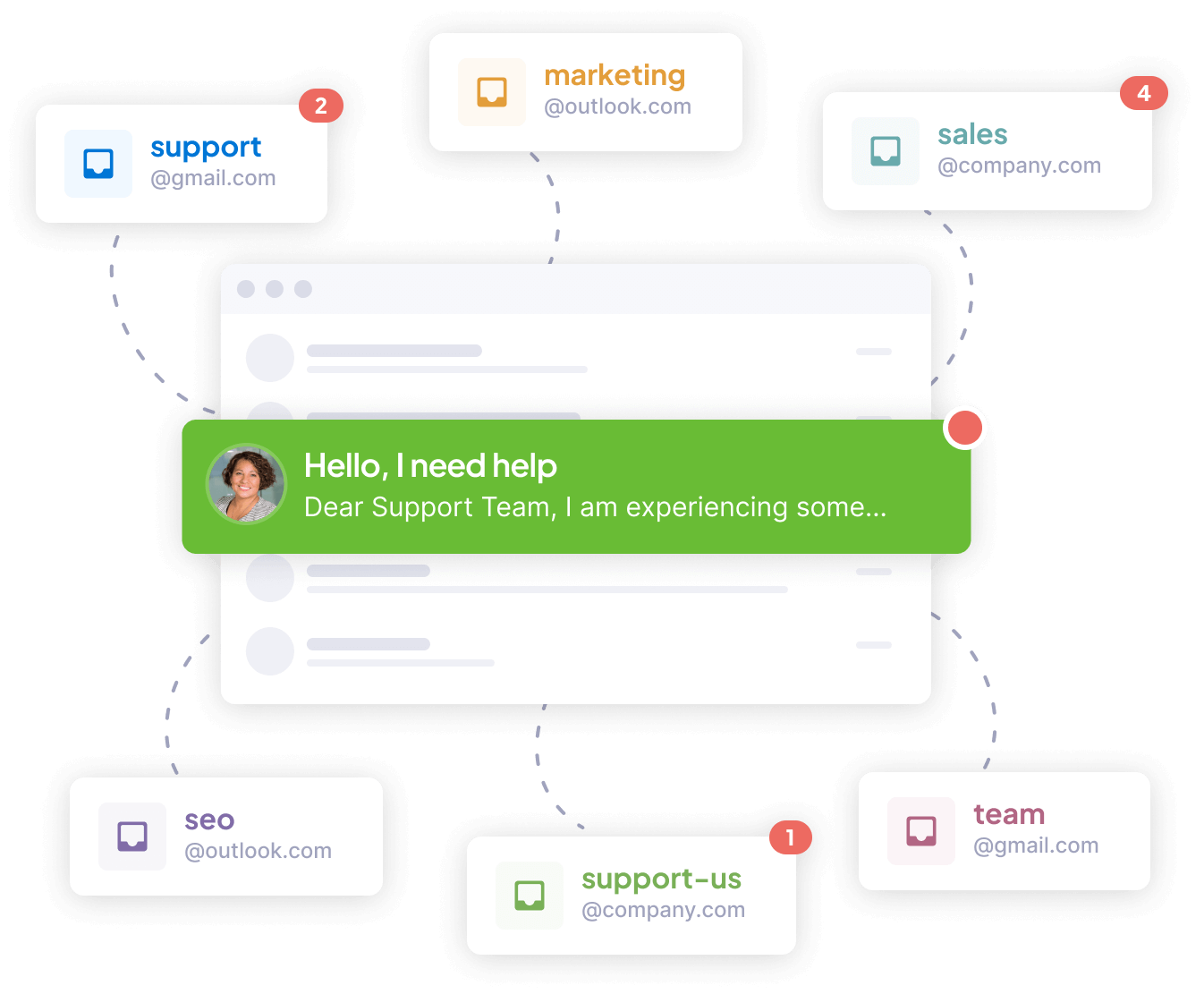 OMNICHANNEL MESSAGING
Connect multiple email inboxes into a single platform
Tired of switching between different email providers and apps? Shared inboxes help you bring all your team interactions into one place. Here's what you can do with a shared email inbox:

- Improve customer service with timely responses to incoming queries.

- Boost sales with efficient lead management and faster response times.

- Make internal communications more transparent with cross-functional teamwork.

Request early access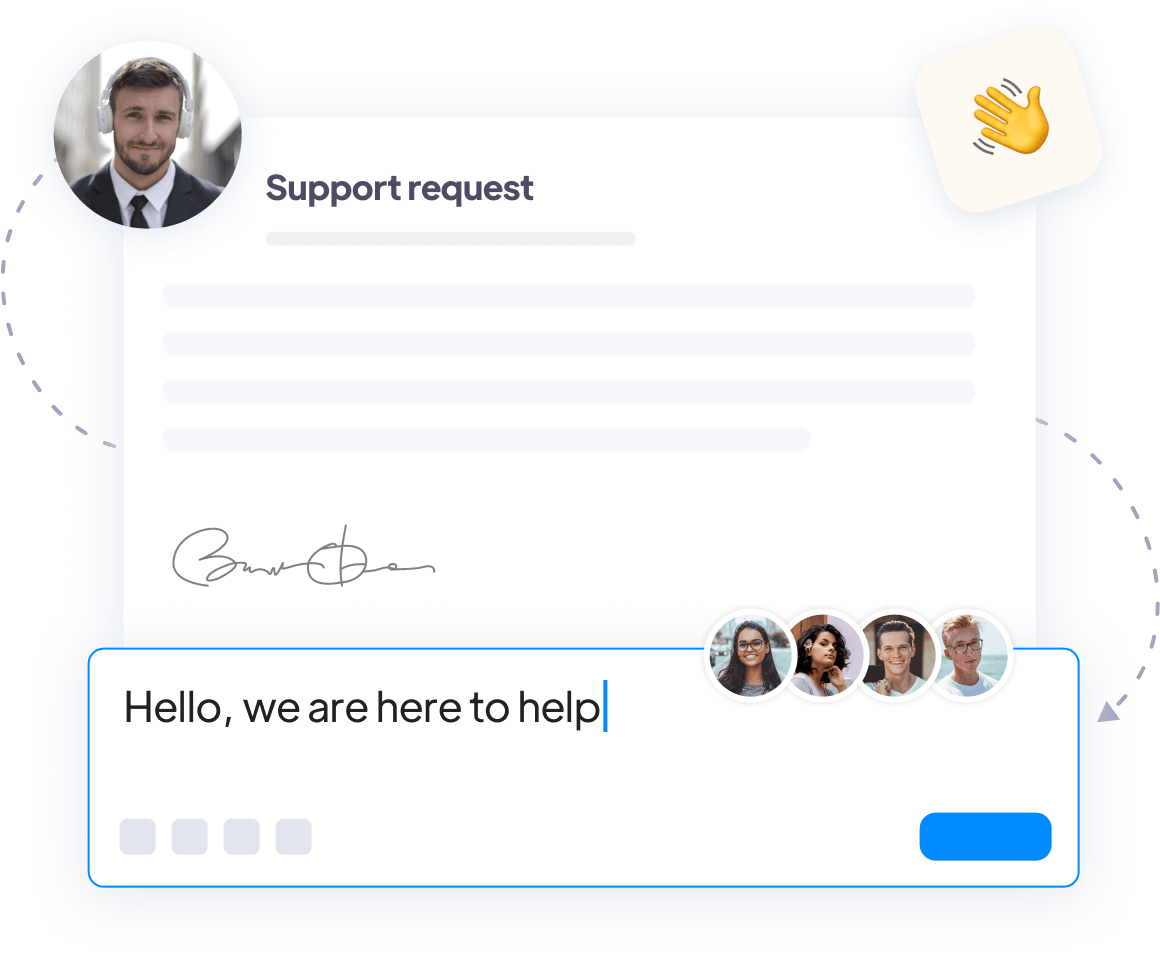 TEAM COLLABORATION
Keep teams productive with shared email inboxes
Easily communicate and collaborate from a single, intuitive web platform and get every detail about customer interaction, no matter when you enter the conversation.
Declutter your collaborative inbox by filtering and sorting incoming requests and assigning them to the relevant team members.
Say goodbye to missed opportunities and hello to streamlined teamwork.
Request early access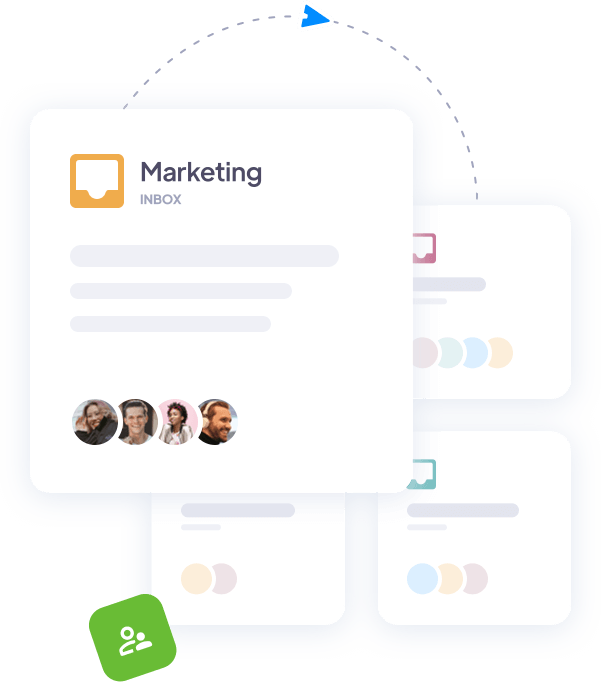 FEATURES
Teams love shared inboxes for good reason
Real-time collaboration: Collaborate on responses, review drafts, real-time collision detection, search for past answers, access rights, and more!
360° customer view: Gain a complete 360° customer profile view using advanced activity logs and interaction tracking across various channels.
Smart auto-responders: Utilizing shared mailbox auto-reply can boost productivity, streamline workflow, and improve your team's response times.
Internal notes: Leave internal notes within shared inboxes to share insights, instructions, or updates, ensuring seamless communication and collaboration.
Notifications: Receive browser or desktop alerts on new incoming messages or important updates, helping your team to stay on track.
Request early access
Shared inboxes for teams FAQ
Haven't found what you were looking for? Contact us now
How do shared email inboxes benefit my team?
Shared email inboxes benefit your team by centralizing communication, enabling real-time collaboration, and providing a 360-degree customer view, resulting in more efficient customer service and streamlined workflows.
Do you support role-based access and permissions?
Yes, Textmagic's shared inboxes allow team members to have different access levels and roles. Administrators can assign permissions and control the level of access each team member has within the shared inbox.
How do I get started with shared inboxes?
To get started with shared inboxes, follow 3 simple steps:
Sign up for a Textmagic account and navigate to the shared inboxes page.
Easily connect your email account to Textmagic via secure Google or Microsoft login.
Create custom filtered views and statuses to support your existing workflows.
The Textmagic support team is also available to assist you throughout the setup process.
How secure is our data and communication?
Security is our top priority. We employ advanced encryption and security protocols to ensure your data and communications remain confidential and protected. Your team members use their own logins and can access the data based on their account permissions.
Which email providers are supported?
Textmagic currently supports connecting Gmail and Microsoft inboxes, however, we plan to expand the list of supported email providers in the future.
How many team members can access the shared inbox?
Our platform is scalable to fit teams of all sizes. Whether you have a team of 5 or 500, our shared inbox can accommodate your needs.
Try our fully featured business texting platform today
Grow revenue and improve engagement rates by sending personalized, action-driven texts to your customers, staff, and suppliers.