Import Mobile Numbers
The process of uploading mobile phone numbers from a CSV or Excel file is simple.  The import wizard validates your numbers and saves them in the correct format.
Upload Mobile Numbers
Upload thousands of contacts from a CSV or Excel file.
Copy & Paste Numbers
Copy and paste hundreds of mobile numbers from text files. 
Duplicates Get Removed
All imported data is validated and duplicates get removed.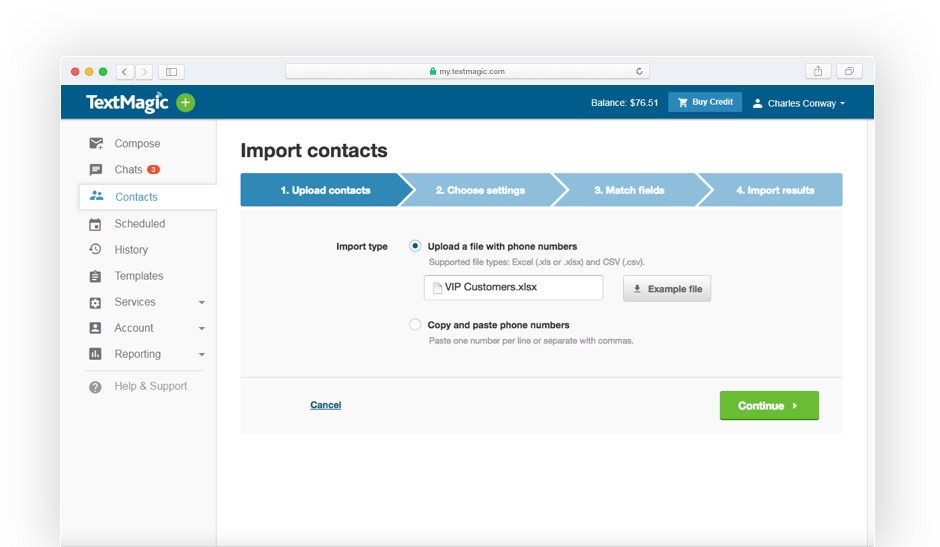 Manage Your Imports & Account Data

To make the service simple to use and transparent in regards to privacy, we give you an option to export or delete all your data at once.
See the Overall Statistics of the Whole Team
We show the total number of sent and received messages as well as contacts stored and active sub-accounts in your team.

Protect Your Private Data
If you feel you don't want us to store your messages and contacts anymore, you can delete all your private data in a few clicks.

Download Information When Needed
If you need to perform deeper analysis, just export all your data in a CSV format and analyse further with any reporting tool.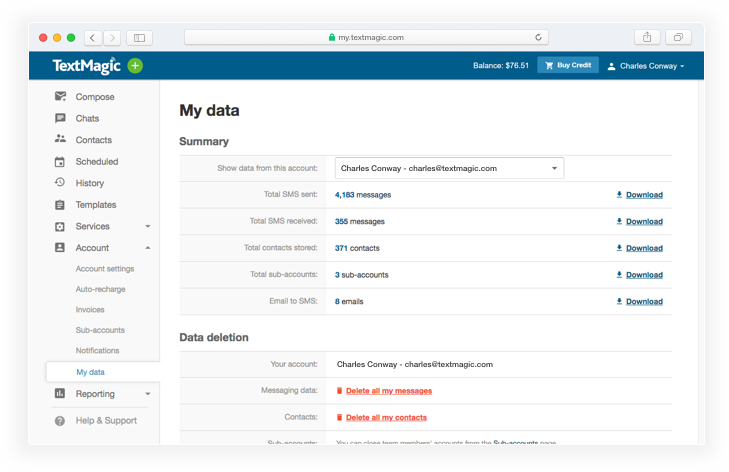 ---
Frequently Asked Questions
---
---