Mail Merge SMS & Templates
Mail merge SMS sending allows you to include personal and custom information in text messages created from templates.
Personal Touch
Personalise your text messages with names and other info.
Save Time with Templates
Include mail merge tags in your templates and save time.
Unlimited Custom Fields
Create as many custom contact fields as needed.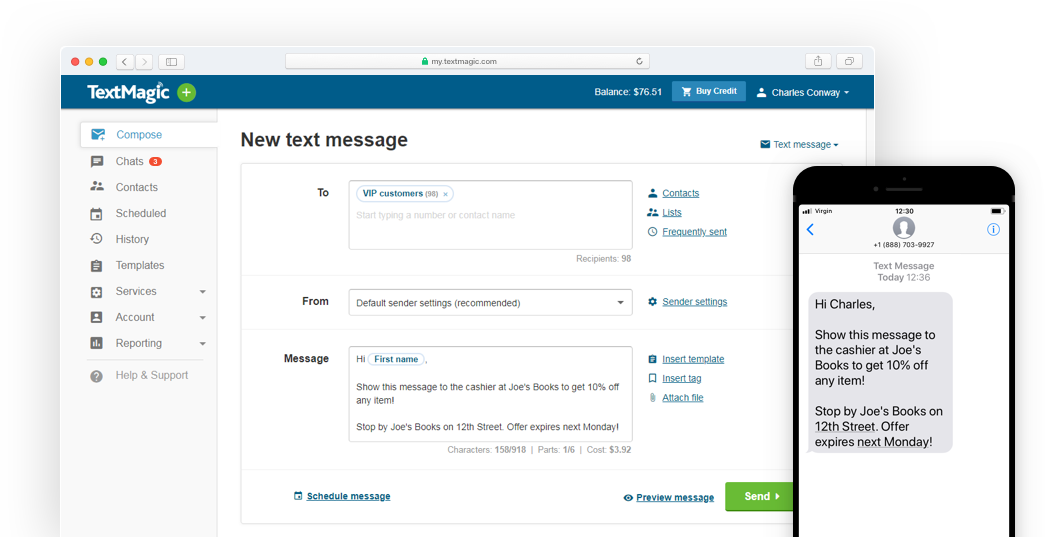 Create Smart Templates with Mail Merge Tags
Send the same message to multiple groups of subscribers again and again with an easy-to-use text message template.
Include Names in Messages
Messages become more personal if you include the recipient's name in your texts. Personal touch drives better engagement in all fields.

Import Custom Fields from Excel & CSV
Instead of creating mail merge fields manually, you can just import custom contact data and mobile numbers from Excel or a CSV file.
Custom Appointment Reminders
By importing custom data along with mobile numbers you can send accurate appointment reminders to every person, without doing manual work.

Templates for Bulk Messaging
Use a mail merge to send thousands of personalised text messages to your customers while only using one template – great marketing in just minutes.
---
Frequently Asked Questions
---
---