SMS Gateway API for Any Application
Choose our easy-to-use SMS API to seamlessly integrate text messaging with your existing business systems and applications.
Ready-to-Use API Scripts
Use our SMS API scripts for Java, Ruby, PHP, Python and Perl.
Text Directly from Your App
Send one, two or thousands of SMS messages directly from your app.
It's Easy to Get Started
Create an account and integrate our API in less than one business day.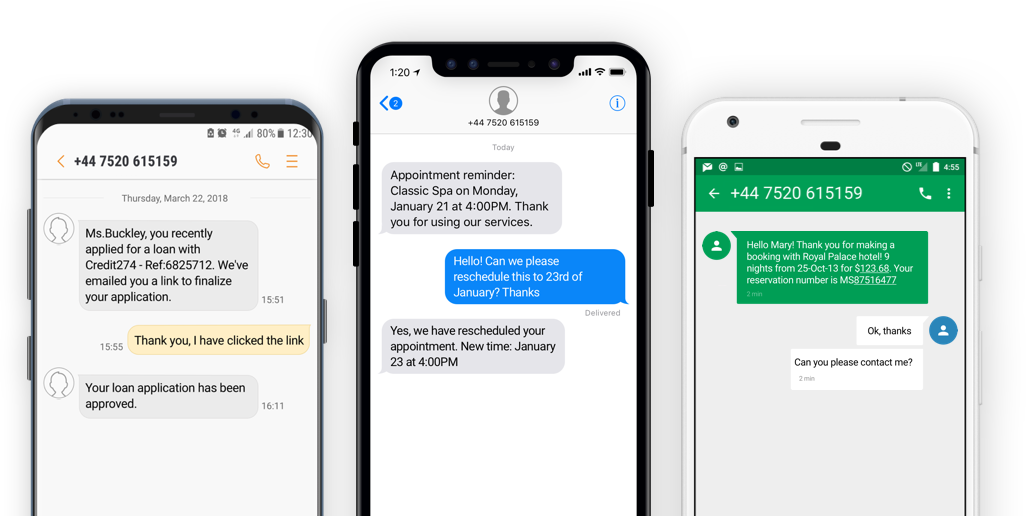 TextMagic closed the loop on our automated system monitoring, and I sleep better at night knowing I will be notified of problems quickly.

Tim Leibovich
Director of IT
TextMagic ensures we are notified of any network traffic or high loads on our servers from our monitoring software no matter where we are.

Powerful SMS API Features
Take your website and apps to the next level with integrated SMS messaging.
Send Texts
Send a single text message or thousands, any application can do it with API.

Callback URLs
We can POST text message replies and delivery notifications directly to your application.

Unicode SMS
Send messages using Greek, Arabic or Asian character sets or include special characters.

Schedule SMS in Advance
You can easily schedule SMS messages to be sent later or to reoccur after a certain time period.
Receive Replies
Retrieve inbound SMS as a separate API command or allow replies to be posted to your application.

Check Account
Access your account to verify your balance and make sure you have enough credit for the next campaign.

Long Text Messages
Send up to 918 characters in a single message - very useful when you need to include more details.

Check Delivery Status
Check the delivery status for every message you send and ensure the delivery of your texts.
Frequently Asked Questions
If you're not a developer, the concept of SMS API integration with third-party services may be a bit difficult to comprehend, so you might want to take a look at these frequently asked questions:
---
---