Incoming Text Message Automation
Create automatic rules for processing incoming text messages – including auto-replies and adding subscribers to lists.
Reply Instantly to Senders
Send automatic responses to
anyone who contacts you.
Automate List Management
Automatically add senders to lists, based on the keywords in their messages.
Access Accurate Logs 
Monitor and review all rules and their associated actions.
Automate Your Responses and Contact Management
Automation saves time while ensuring that your customers instantly get the right response and your lists are accurately updated based on the keywords in your received messages.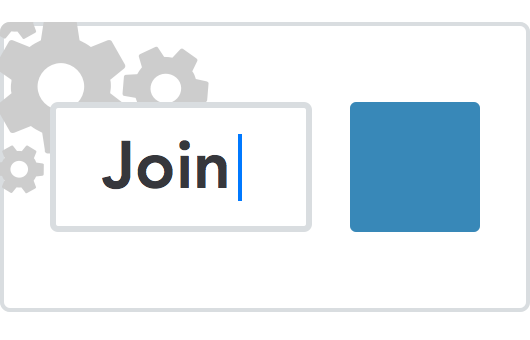 Set up keywords and define automation rules in TextMagic's easy-to-use web app.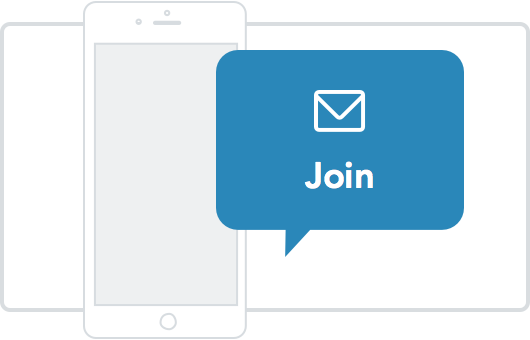 Customer sends a text message to your personal TextMagic virtual number.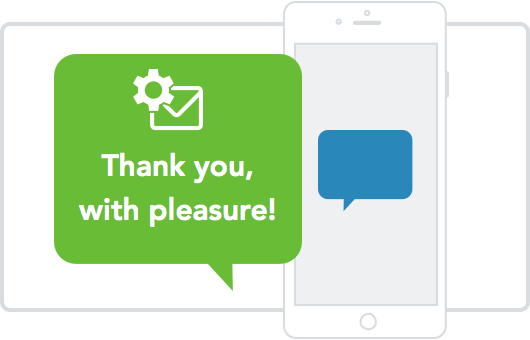 Customer gets an immediate automatic response and is added to the right list.
Text or Voice Replies, Automatically Sent
Text message or voice call – the choice is yours. Choose how you want your response to be delivered.

Keywords for Free 
Send targeted responses with a personal touch by selecting any keyword you like at no extra charge.
Reorganise and Edit Lists on the Go
Organise your contacts into lists automatically based on the keywords they send you.

Never Get Charged for Unsubscribed Recipients
Any contact who unsubscribes gets removed from your lists with our built-in automation rule.
Local Dedicated Numbers Available in 33 Countries
If recipients send you text messages, they only pay normal texting costs – at no additional cost to you.
| | |
| --- | --- |
| Australia | £4.90 / month |
| Austria | £4.00 / month |
| Canada | £2.40 / month |
| China | £2.40 / month |
| Czech Republic | £4.00 / month |
| Denmark | £4.90 / month |
| Estonia | £3.20 / month |
| Finland | £4.00 / month |
| Germany | £5.70 / month |
| Hong Kong | £5.70 / month |
| Hungary | £4.00 / month |
| Indonesia | £2.40 / month |
| Ireland | £5.70 / month |
| Israel | £5.70 / month |
| Lithuania | £4.00 / month |
| Malaysia | £2.40 / month |
| | |
| --- | --- |
| Mexico | £9.70 / month |
| Netherlands | £4.00 / month |
| Norway | £3.20 / month |
| Poland | £9.70 / month |
| Puerto Rico | £2.40 / month |
| Romania | £5.70 / month |
| Russia | £2.40 / month |
| Slovakia | £5.70 / month |
| South Africa | £2.40 / month |
| South Korea | £2.40 / month |
| Spain | £2.40 / month |
| Sweden | £2.40 / month |
| Switzerland | £5.70 / month |
| United Kingdom | £2.40 / month |
| United States | £2.40 / month |
How SMS Automation Can Improve Your Business Processes
Increase company availability
Message automation rules will enable you to reply to most text messages instantly, thus becoming accessible to customers 24/7. This is a huge plus, especially for start-ups that are exploring mass text messaging.
Reduce time and resource load
Message automation reduces the need for human intervention, thus giving you more time to control, monitor and record your SMS marketing efforts.
Reduce the number of errors
Human intervention is usually synonymous with errors. Message automation eliminates most human errors and improves the reliability and predictability of your text marketing efforts.
Frequently Asked Questions
Below is a list of frequently asked questions that will make it easier for you to understand the message automation process:
How to set up automation rules with TextMagic?
Automated SMS rules are easy to set-up, and they will save you considerable time. Here's our step-by-step process for creating message automation rules:
Step #1 - Access the Automated SMS Tab Go to the Services -> Automation Rules tab. To use incoming SMS automation rules, you must have at least one TextMagic virtual SMS number. It is needed to ensure reliable two-way SMS.
Step #2 - Set up Your Keywords Keywords are special words that you receive from your customers via text messages and can be used to trigger SMS automation rules. Before you set up your message automation rules, you have to create your keywords. You can use common phrases such as 'subscribe' or 'opt-in' (for subscriptions), 'stop', 'end' or 'stopall' (for opting out), 'discount', 'offers' or 'coupons' (for special deals), 'help', 'more info', 'features' and many more keywords to create automation tools for your business needs.
Step #3 - Creating Message Automation Rules Now that your keywords are ready, you can start working on your message automation rules.
Go back to the Rules tab and click on Create New Rule.
Select the account for which the rules will be saved, name your rule and select the number(s) that will be affected by your rule.
Choose one of the keywords that you have already configured to act as triggers for your rule.
You can select which countries your rule will target. An empty space means that the rule will work with all countries. Click on Continue.
Now you have to choose the type of auto-response type: text message, text-to-speech, audio broadcast or no automatic reply. Select 'text message' for now, and create your SMS.
You can use SMS templates and SMS tags for extra customisation. You can also attach files in your automated SMS.
Message automation rules can be set to send only once per unique sender by ticking the 'trigger rule only once to new and unique numbers' box.
Contact management actions. You can also create automatic actions for adding or removing contacts from your list when an automated SMS is triggered.
View the details of your new automated SMS before saving. You can go back a few steps to make adjustments, if needed.
Voila! Your first automated SMS is ready.
How do I delete an automation rule?
If you no longer require one of your message automation rules for SMS marketing, you can delete it from the Services -> Automation Rules -> Rules tab by clicking on the grey wheel icon and selecting Delete rule. Please keep in mind that deleted SMS automation rules can no longer be recovered.
Can I edit an automation rule after saving it?
Instead of deleting an automated SMS, you can edit and update it by clicking on the Edit rule button. You can edit everything from rule filters to the type of auto-response that will be given.
How can I pause my rule without deleting it?
You shouldn't let automation rules run when they are not needed. Let's say you're offering coupons in the last week of every month. There is no need for the message automation rule to run throughout the month. You can pause automated SMS messages by simply clicking on the grey wheel icon and clicking on Pause rule. To activate the rule, simply click on Resume rule.
How can I make message automation easier?
The best way to make message automation easier is to create SMS templates beforehand. You can do this from the Templates tab. Click on New template to create and customise your message. The next time you create an automated SMS message, you can directly import the text message template.
How many SMS automation rules am I allowed to create?
There is no limit to the number of message automation rules you can create. For large mass text messaging campaigns, you will probably require between 10 and 20 SMS automation rules to capture leads.
Where can I view the automated texts sent by the TextMagic SMS gateway?
You can view all the automated SMS sent from the Services -> Automation Rules -> Logs tab. These logs also display the rule that triggered the action, status and run time of the rule. Click on the grey wheel icon to view more details about the text message.
---
---