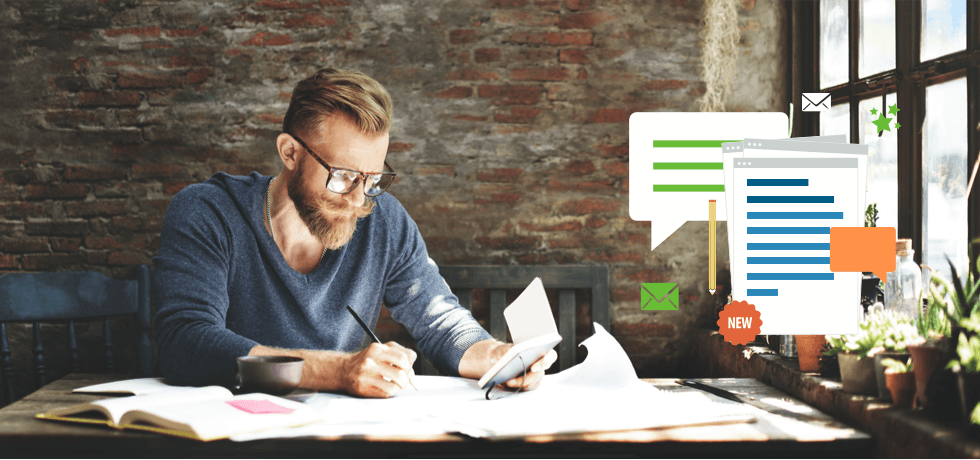 We are often asked how to write attractive messages for customers so we put together a collection of business message samples and text message templates that can help you reach out effectively.

All of them share the following elements: powerful call-to-action triggers, name, phone number, and (occasionally), a short link to the sender's website. They are also optimized for deliverability and have been checked against common SMS spam words.
A professional text message includes CTA triggers that resonate with the audience and create a sense of urgency. With these things in mind, we have created a list of ready-to-use text message templates for small businesses.
Use the table of contents to jump directly to the business SMS template you need:
Marketing and promotional SMS templates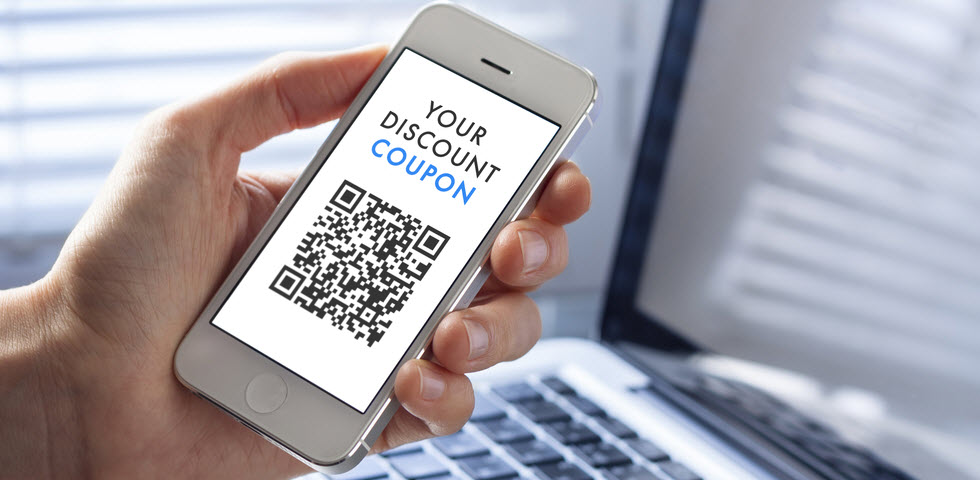 The marketing and promotional SMS templates listed below work because they are attention grabbers, use powerful calls to action, create a sense of urgency, and share information in a clear and concise manner.

While it may be tempting to write certain words like FREE, SALE, NOW, or SIGN UP, in all caps, this could drive customers away. Keep your promo messages friendly and conversational.

Feel free to experiment with the wording of your messages, monitor their performance and tweak them based on your audience's response.

1. Sales
Sample: Joe's Auto Repair is having a Buy 3 Get 1 Free tyre sale until the end of July. Visit Joe's Auto Repair today on 21st Street for sizes and prices.
2. Loyalty programme
Sample: Receive discounts on tasty lunch specials. Text "LUNCH" to 777-343-555 and get 10% off on your next order! Your Daily Food. Reply UNSUB to unsubscribe.
3. Events
Sample: Keep the kids happy this summer with free entry to the Paintball Centre throughout the whole of August. Call or text to book a date at 555-774-344 and receive a $20 voucher. PaintMania
4. Opening times
Sample: No more running out of the office at 4pm on Fridays to find a new dress! Lucy's Closet is now open between 10am and 8pm. Find your closest store: lucy.com/stores.
5. New website
Sample: Hey, Emily! All your favorite books are within reach! Gottingham Bookstore is now mobile. Best deals for 3 days only, hurry up: m.bookstore.com.
6. Invitation to subscribe
Sample: Be the first to know about discounts and offers at Bethany Beauty! Go to the link to join our VIP list: store.com/coupons-deals.
Customer service templates
Using text message communication is a tried and true method to improve customer engagement.
Whether you send them an appointment reminder, a short notification about their order status or a hotel booking confirmation for their upcoming trip, they will appreciate you taking the time to keep them in the loop and perceive your company as trustworthy.
Appointment reminders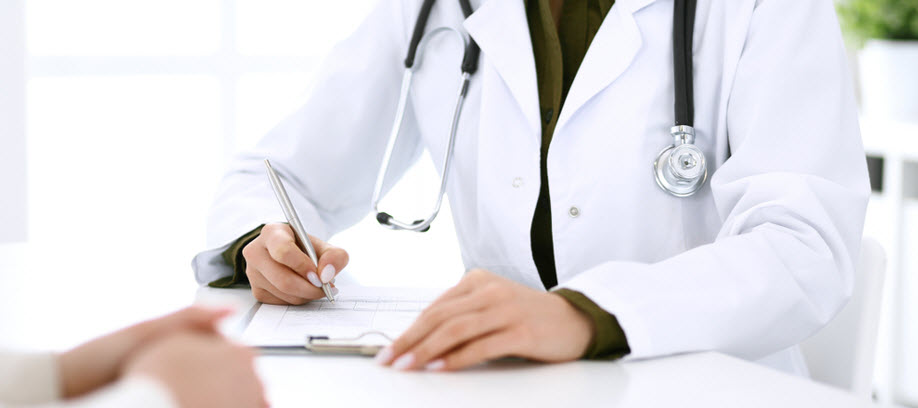 Three out of ten people can't tell you what day of the week it is, let alone remember any of their appointments, so you have to give them a friendly nudge. Customers will definitely appreciate being given a heads-up about their appointment.
Send your first text in minutes.
Try out our SMS templates today!
Below are a few tips for sending effective appointment reminder text messages:
Make sure to include the date, time, location, your name (or your company's name), and what the appointment is for.
Avoid the use of capital letters as it can make your message sound aggressive.
Address your client by their name to make it sound more friendly.
If you have a very busy schedule, advise your client to arrive 5-10 minutes early.
If you established a no-show policy, make sure to inform your client in the reminder message.
Customer feedback: "We are finding that fewer patients forget or miss their appointments after receiving a text reminder. The pre-scheduling system works really well for us!"
Here are our favorite appointment text message samples:
1. Hair salon appointment reminder
2. Dentist appointment SMS reminder
Sample: Your dental appointment with Dr P. Delvour is scheduled for October 29, 4:00pm. ABC Dentist, 555-555-555.
3. Bank appointment
Sample: Trusted Bank reminds you of your appointment at 23 Newington Way on Monday, 13th of August at 10:00am. Timothy Jackson will be your account manager today. Feel free to contact them at +40748379393.
4. Spas reminder
Sample: Dear Deborah, your Thai massage is today at 5pm. Please try to be here 10 min early. Be ready to forget all stress and worries at Your Thai Massage Salon.
5. Real estate viewing reminder
Sample: Hello Dylan! Susan from Private Real Estate will show you the property on Thursday at 2pm. Please reply to this number if you need to change the time. Fodderly Real Estate Agents
6. Recruitment agency SMS reminder
Sample: Hey, Edward! You are invited to the interview at PY Finance at 10 am this Wednesday on 21 Clarkwell Road. Please call back on this number in case of problems. Sally from PY Finance HR.
SMS notifications and alerts
Notifications can promote exclusivity, especially when they are targeted at returning customers. Companies that send short and straightforward text alerts are perceived as professional and trustworthy.
If you choose to customize the following templates, make sure you include relevant information such as:
Delivery address;
Estimated time of arrival (if possible);
Company name;
Phone number (if necessary)
1. Delivery notifications for banks
Sample: Hello Mr Johnson, your new Cornwell Banks credit card is waiting for you at 13 High Street. Please check business operating hours before coming.
2. Delivery notifications for packages
Sample: Hello Bethany! Your package AX-484-555 is waiting for you at 21 Layson Street Post Office. Your SLN Logistics, +446 775 4732.
3. Delivery reminder
Sample: ABC Electronics: your television has been dispatched. Expected time of arrival: 3–5 pm on March 4, 2021. If you are not home at that time, please call 0161 5555555 or reply to this text.
4. Account status notification
Sample: Your money is being processed! Please note it may take up to 2 hours for the funds to appear. BC Building Society.
5. Cancellation notification
Sample: Unfortunately your session today has been cancelled as your trainer is ill. You can book a new session here: www.myfit.com. Wellington Wellness Center.
Confirmation text message templates
Information such as flight times, hotel bookings, and payment requests should be reassured through a quick response confirmation text message. This type of SMS should contain: item or booking ID, company name, a short link to your company's website and a thank you message.
1. Flight reminder
Sample: Boarding for your flight 320-YBO starts 12.11.2021 at 3:30pm. Enjoy your flight, Fair Airlines.
2. Changes in flight times
Sample: Dear Matt! Your flight 349033 will be delayed for 2 hours. Please contact Lufthansa for further information. We are sorry for any inconvenience.
3. Hotel booking confirmation
Sample: Booking confirmation: 4445789-YY. Millington Hotel is expecting you on 22.12.2021. Thank you for choosing us!
4. Payment confirmation
Sample: Thank you for your purchase. We have received your payment for item #13201. Best Ways Shop.
Payment reminder text message templates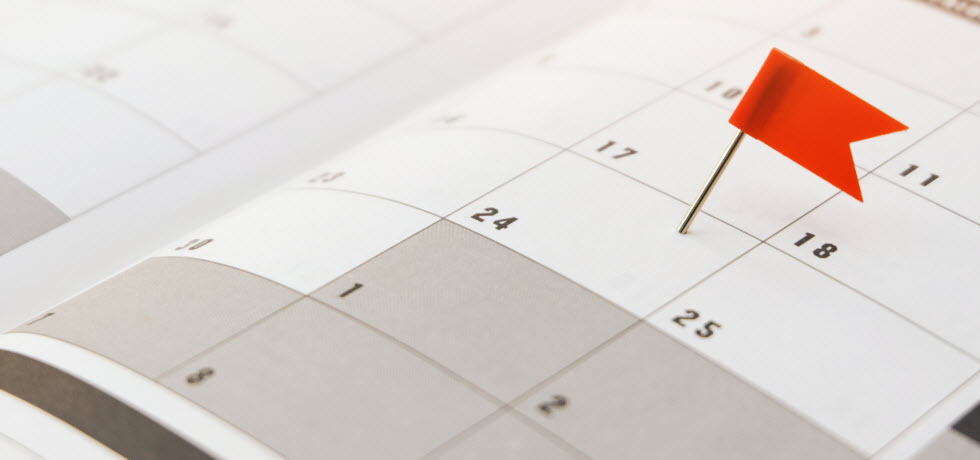 Your goal with text messaging is to persuade customers to take action. With payment reminders it's even more important to get your point across in the most effective manner.
Keep your messages sweet and simple, add powerful calls to action (examples: contact us, discount, call back, etc.), and try to create a sense of urgency.
Even if you're dealing with delayed payments, you have to follow the rules of business texting etiquette. Check out the payment reminder text message examples below:
1. Insurance due reminder
2. Loan due date reminder
3. Defaulted loan reminder
4. Payment plan reminder
5. Unpaid invoice reminder
Banking text message templates
When most people check their bank accounts on a daily basis, efficiency is key. Your client wants simple and concise information on their current balance or latest transaction.
Make sure to include the exact sum, transaction date and a short link to the online portal, if possible.
1. Balance information
Sample: Monopoly Bank: Your current balance is £879.98. For more information visit: realbank.com/login.
2. Transaction alerts
Sample: our payment to Ben's Books has been made on 12/05/21 for the amount of £16.99. Your balance now stands at £271.85.
3. Fraud alerts
Sample: ClarityCard: We have witnessed unusual activity with your account. Please call back as soon as possible.
4. Deposit alerts
Sample: £1949.00 has been deposited to your bank account by LIO Electric. More information: realbank.com/login
5. High-balance alerts
Sample: Your account balance is about to exceed the set limit. To change your limits visit our office at 7th Street. Keller's Center.
6. Overdraft alerts
Sample: Your account is overdrawn, with a current balance of –£138.00. Banking Group.
7. Low-balance alerts
Sample: Your account is in danger of going overdrawn. Your current balance is £0.02. Banking Group.
Text to vote templates
Text message surveys represent the fastest and easiest way of finding out what your customers, students, or fans think about your brand, services or other particular aspects.
A feedback survey can help you know how to tweak your services in order to better serve your customers and design effective promotional campaigns.
Make sure people want to join your text poll by sticking to a few best practices:
Let people know who is contacting them; mention your company name in the message text body or use the Sender ID feature offered by TextMagic.
Send your message at the right moment; people are more likely to reply to questions about your products or services immediately after they tried them.
Provide an incentive for joining; customers will be more likely to reply if there's something in it for them. Give them the chance to win a prize if they reply, or offer a small discount with their next order.
Send an automated thank you message right after they reply; this way customers know their opinion matters and will be more likely to help again.
1. Rating
2. Yes/No template
3. Multiple choice template
Sample: Hey David! Which one of our products is your favorite? (1=blue shirt, 2=red shirt, 3=gray shirt, 4=vintage shirt, 5=white shirt). Thanks, Loco Denim
Sample: Hello David, when do you usually read your emails? (1=morning, 2=noon, 3=afternoon, 4=evening, 5=late evening). Thanks, Green Marketing
4.Free answer
5. Link to poll
Contest text message templates
1. SMS competition
Sample: What is Britain's favourite holiday destination? Text 'Destination your answer' to 555-555-5555 and win a holiday!
2. Correct answer SMS
3. Competition winner
Staff and internal communication templates
There are several reasons to communicate with staff through SMS: for instance, to streamline work efforts, to notify employees in case of emergencies or to share seasonal greetings/happy birthday wishes.
When you have a practical goal in mind, keep your message short and only include essential information. Below are a few templates that can be used for conference notifications, meetings and staff requests.
1. Events reminder texts
Sample: Tickets available now for the Charity Event. Buy 2 tickets to get a surprise present! More information: charityevent.com/team-present.
2. Seasonal greetings
Sample: Dear Abigail. Redwood Airlines wishes you Merry Christmas and all the best for the coming year! We have added 100 Air Miles to your loyalty card as a Christmas gift. See you soon!
3. SMS Vouchers
Sample: Happy Birthday! Show this SMS at Jamie's Cafe and get 30% off your dinner! Yours, Jamie Fallanger.
4. Delivery pick-up confirmation
5. Meeting postponed
6. Staff request
Covid-19 advice templates
The global coronavirus pandemic has forced almost all businesses to operate differently, or even to shut down for a period of time. Text is one of the best and quickest ways to keep both customers and staff informed of these changes.
1. Business reopening announcement
2. Business still operating alert
3. Appointment cancellation alert
4. Branch closure alert
5. Food delivery alert
6. Reduced services alert
7. Staff web advice alert
8. Employee support alert
* Templates and examples marked with an asterisk exceed the length of a single part text message, which means the price for sending it may be double, triple, etc, depending on the number of characters. If you have a limited budget please be mindful of character count by using our SMS length calculator. Do not worry about longer messages arriving separately, because you can send up to 918 characters (6 parts) in a single unit
---