50 Ready-to-Use Text Message Templates for Businesses
by Alexa Lemzy | Last updated 15th April 2020
---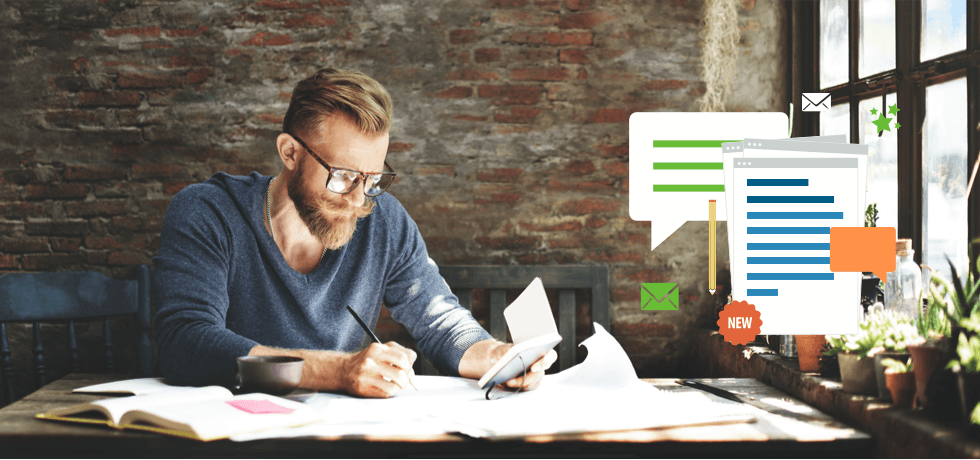 We are often asked what makes a brilliant text message. There is no right answer to this as there is no such thing as a size that fits all, but there are SMS templates that have proven to be effective for businesses. All of them share the following elements: powerful call-to-action triggers; the sender's ID, name and phone number; and, occasionally, a short link to the sender's website.
In a recent post, Neil Patel mentioned that simply slapping a few common call-to-action triggers in an email or SMS won't cut it, because the perfect call to action has to resonate with the audience and create a sense of urgency (example: words like 'today' and 'now'). With these things in mind, we have created a list of ready-to-use text message templates for small businesses.
Marketing and Promotional SMS Templates
The marketing and promotional SMS templates listed below work because they are attention grabbers, they use powerful calls to action, they create a sense of urgency, and they share information in a clear and concise manner. Feel free to experiment with the wording of your messages, monitor their performance and tweak them based on your audience's response.
1. Sales
Joe's Auto Repair is having a Buy 3 Get 1 Free tyre sale until the end of July. Visit Joe's Auto Repair today on 21st Street for sizes and prices.
2. Loyalty Programme
Receive discounts on tasty lunch specials. Text "LUNCH" to 777-343-555 and get a 2% discount on your next order! Your Daily Food.
3. Events
Keep the kids happy this summer with free entry to the Paintball Centre throughout the whole of August. Call us back to book a date: 555-4545-777.
4. Opening Times
No more running out of the office at 4pm on Fridays to find a new dress! Lucy's Closet is now open until 8pm. Find your closest store: lucy.com/stores.
5. New Website
All your favourite books at your reach! Gottingham Bookstore is now mobile. Best deals for 3 days only, hurry up: m.bookstore.com.
6. Invitation to Subscribe
Be the first to know about discounts and offers at Bethany Beauty! Click here to subscribe: store.com/coupons-deals.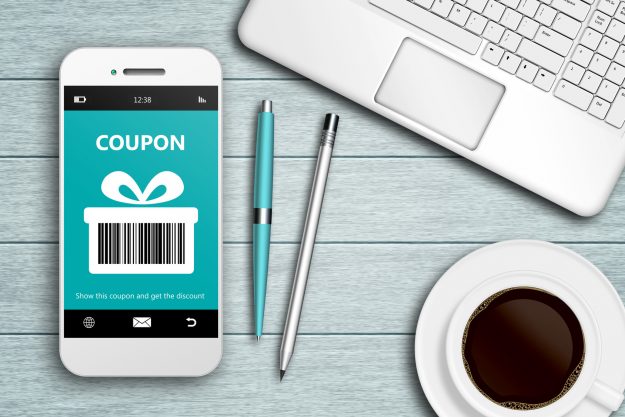 Appointment Reminders
Three out of ten people can't tell you what day of the week it is, let alone remember any of their appointments, so you have to give them a friendly nudge. Appointment reminders are professional and effective because they leverage the instantaneous nature of text messaging. These type of text messages should contain the exact date and time of the appointment, the location, your name (or your company's name) and your phone number.
Customer feedback: "We are finding that fewer patients forget or miss their appointments after receiving a text reminder. The pre-scheduling system works really well for us!"
1. Hair Salons
Hair Salon appointment reminder: haircut tomorrow at 10:30am with Charles. Any questions please call 0161 5555555.
2. Dentists
Your dental appointment with Dr P. Delvour is scheduled for October 29, 4:00pm. ABC Dentist, 555-555-555.
3. Banks
Trusted Bank reminds you of your appointment at 23 Newington Way on Monday, 13th of August at 10:00am. Your account manager is Timothy Jackson, phone 0748379393.
4. Spas
Dear Deborah, your Thai massage is today at 5pm. Please come 10 min earlier. Your Thai Massage Salon.
5. Real Estate Agents
Susan from Private Real Estate will show you the property on Thursday at 2pm. Please reply to this number if you need to change the time.
6. Recruitment Agencies
You are invited to the interview at PY Finance at 10am this Wednesday on 21 Clarkwell Road. Please call back on this number in case of problems. Sally from PY Finance HR.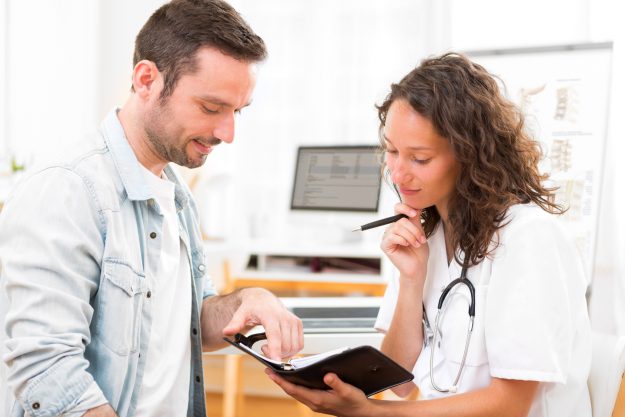 SMS Notifications and Alerts
Notifications and alerts can promote exclusivity, especially when they are targeted to returning customers. Companies that send short and straightforward notifications or alerts are perceived as professional and trustworthy. Even if you choose to customise the following templates, make sure you include relevant information such as a delivery address and estimated time of arrival (if necessary), company name, and a phone number.
1. Delivery Notifications for Banks
Mr Johnson, your new Cornwell Banks credit card is waiting for you at 13 High Street.
2. Delivery Notifications for Packages
Your package AX-484-555 is delivered to 21 Layson Street Post Office. Your SLN Logistics.
3. Delivery Reminder
ABC Electronics: your television has been dispatched. Expected time of arrival: 3–5pm on 4 March. If you are not home at that time, please call 0161 5555555 or reply to this text.
4. Account Status Notification
Your money is being processed! Please note it may take up to 2 hours for the funds to appear. BC Building Society.
5. Cancellation Notification
Unfortunately your session today has been cancelled as your trainer is ill. You can book a new session here: www.myfit.com. Wellington Wellness Center.
SMS Confirmations
Similar to notifications and alerts, SMS confirmations also increase the trustworthiness of your company. Information such as flight times, hotel bookings and payment requests should be strengthened through SMS confirmation. This type of SMS should contain information such as item or booking ID, company name, a short link to your company's website and a thank you message.
1. Flight Reminder
Boarding for your flight 320-YBO starts 12.11.2018 at 3:30pm. Enjoy your flight, Fair Airlines.
2. Changes in Flight Times
Dear Matt. Your flight 349033 will be delayed for 2 hours. Please contact Lufthansa for further information. We are sorry for any inconvenience.
3. Hotel Booking Confirmation
Booking confirmation: 4445789-YY. Millington Hotel is expecting you on 22.12.2018. Thank you for your order!
4. Payment Confirmation
Thank you for your purchase. We have received your payment for item #13201. Best Ways Shop.

Payment Reminders
When it comes to user experience, what you say and how you say it matters equally. Your most important mission with text messaging is to frame communication in a manner that persuades customers to take action. This rule becomes especially true when it comes to payment reminders. Keep your messages sweet and simple, add powerful calls to action (examples: contact us, discount, call back, etc.), and try to create a sense of urgency.
Even if you're dealing with delayed payments, you have to follow the rules of business texting etiquette. Below are a few examples of effective templates.
1. Insurance Due Reminder
Your renewal payment is now overdue. Please contact us on XXXXX URGENTLY to discuss your policy.
2. Loan Due Date Reminder
Notice: you have missed your last monthly payment. Please call this number: xxxx xxxxxx. Real Bank Group.
3. Defaulted Loan Reminder
Your loan is now in default. We want to help you get this paid by offering a 20% discount off the balance. Please call us on xxxxxxxxx. Quick Loans Ltd.
4. Payment Plan Reminder
Despite several reminders, your loan balance is still outstanding. Please contact us to repay the loan or arrange a payment plan. Quick Loans.
5. Unpaid Invoice Reminder
We have not received payment for invoice 4839, dated 11/03/18. Please contact us on 0939849843 immediately. Quick Loans.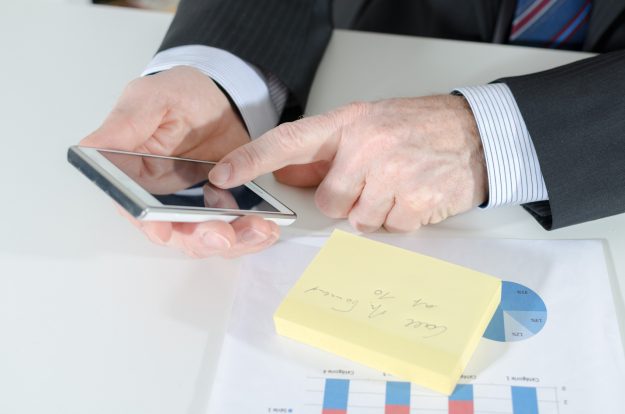 Banking Templates
Most people check their bank accounts on a daily basis. The last thing they want to see is an interminable text message with your company's latest discounts and offers. When it comes to banking messages, simplicity is key.
Your client wants information on his balance or latest transaction, so you should offer it in the shortest form possible. Make sure to include the exact sum, transaction date and a short link for the online portal, if possible.
1. Balance Information
Real Bank: Your current balance is £879.98. For more information visit: realbank.com/login.
2. Transaction Alerts
Your payment to Ben's Books has been made on 12/05/18 for the amount of £16.99. Your balance now stands at £271.85.
3. Fraud Alerts
ClarityCard: We have witnessed unusual activity with your account. Please call back as soon as possible.
4. Deposit Alerts
£1949.00 has been deposited to your bank account by LIO Electric. More information: realbank.com/login
5. High-Balance Alerts
Your account balance is about to exceed the set limit. To change your limits visit our office at 7th Street. Keller's Center.
6. Overdraft Alerts
Your account is overdrawn, with a current balance of –£138.00. Banking Group.
7. Low-Balance Alerts
Your account is in danger of going overdrawn. Your current balance is £0.02. Banking Group.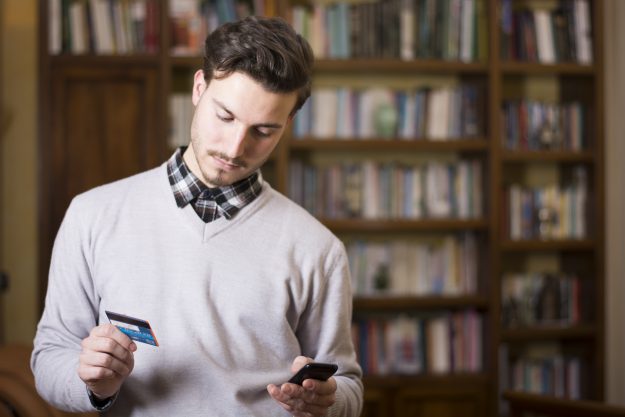 SMS Polls
SMS polls represent the fastest and easiest way of finding out what your customers, students or fans think about your brand. There are four steps you need to follow in order to create an SMS poll:
Create your poll.
Customise and upload it online.
Ask your audience to vote by sending a short text with details on how they can vote.
Promote the poll and remind people to vote by sending a follow-up message.
1. Vote for your favourite actor! Text "First NameLast Name" to 555-555-555.

SMS Contest Templates
1. To win a holiday to your dream destination, text 'MyHolidaydestination' to 777-444-5555. Winners announced this Friday at the Tennery Shopping Center.
2. What is Britain's favourite holiday destination? Text 'Destination your answer' to 555-555-5555 and win a holiday!

Staff Communication
There are several reasons to communicate with staff through SMS: for instance, to streamline work efforts, to notify employees in case of emergencies or to share seasonal greetings/happy birthday wishes. When you're sending texts for the first two situations, keep your message short and include only essential information. Below are a few templates that can be used for conference notifications, meetings and staff requests.
1. Events and Conference Notifications
Tickets available now for the Charity Event. Buy 2 tickets to get a surprise present! More information: charityevent.com/team-present.
2. Seasonal Greetings
Dear Abigail. Redwood Airlines wishes you Merry Christmas and all the best for the coming year! We have added 100 Air Miles to your loyalty card as a Christmas gift. See you soon!
3. SMS Vouchers
Happy Birthday! Show this SMS at Jamie's Cafe and get a 30% discount off your dinner! Yours, Jamie Fallanger.
4. Delivery Pick-up Confirmation
Your next delivery pick-up is at 3pm on 134-12 Douglas Street.
5. Meeting Postponed
Dear Katherine. The next board meeting is postponed to Monday, 12th of October at 10am.
6. Staff Request
Can you do a night shift this evening? If you can, please call Terry (HR) on 55 5555 5555.

COVID-19 Advice Templates
The global coronavirus pandemic has forced almost all businesses to operate differently, or even to shut down for a period of time. And text is one of the best and quickest ways to keep both customers and staff informed of these changes.
1. Business Still Operating Alert
Joe's Auto Repair continues to serve you during the coronavirus crisis, while observing all social distancing advice. Call us at xxxxxx to book your repair.
2. Business Closure Alert
We are sorry to say that, due to coronavirus laws, Gottingham Bookstore is closed until further notice. We hope to welcome you back as soon as we can.
3. Appointment Cancellation Alert
Your appointment on May 15 th has been cancelled due to the coronavirus pandemic. We will contact you soon to arrange a new date and time. ABC Dentists.
4. Branches Closed Alert
All Real Bank branches are now shut to comply with coronavirus laws. You can still bank through our website at example.com and contact us via phone and email.
5. Food Delivery Alert
Your meal is on its way! To comply with social distancing rules and keep you safe, our driver will ring your bell and leave your delivery outside. Vivo Pizza.
6. Reduced Services Alert
Due to the coronavirus outbreak, we have reduced and cancelled some of our services. For more details go to example.com. BJT Property Maintenance.
7. Staff Web Advice Alert
Hi [employee name], as coronavirus continues to affect our business, we have set up a dedicated staff webpage to keep you up to date. Go to example.com
8. Employee Support Alert
As a PPT employee, we are here to help you during the coronavirus crisis. For any work-related concerns, call HR at 55 5555 5555 or email xxxxxx.com