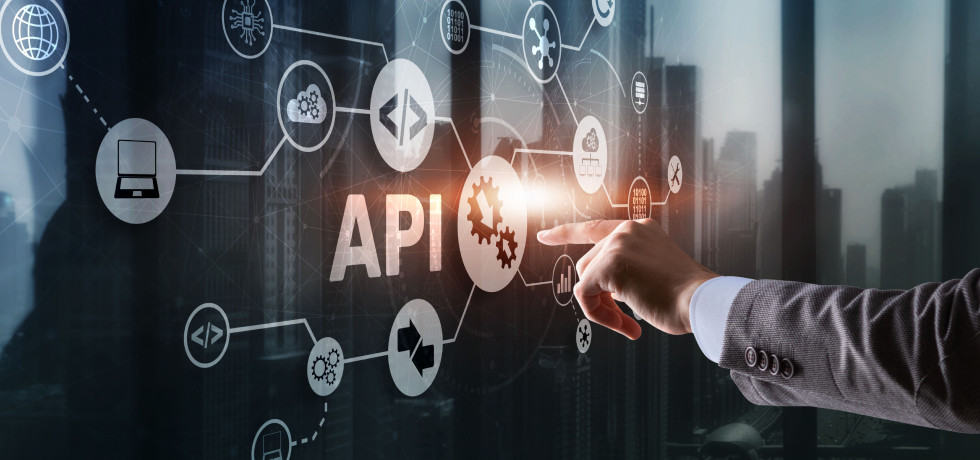 Effective communication enhances relationships, boosts productivity, and fosters growth. To this day, SMS remains a vital tool for reaching customers promptly and directly.
SMS APIs (Application Programming Interfaces) act as bridges, enabling seamless integration of SMS services into various applications and systems. They serve as the linchpin for transmitting messages, automating processes, and facilitating real-time customer interactions.
The right SMS API can transform the way businesses communicate with their audience. It ensures instant message delivery, providing a competitive edge in delivering time-sensitive information.
In this article, we'll delve deep into the top 10 SMS APIs, evaluating their features, strengths, and how they can elevate your business communication strategy. Whether you're a startup or a large enterprise, there's an SMS API tailored to your needs. Let's explore and find the perfect match for you!
Criteria for selecting SMS APIs
Reliability and uptime
A reliable API ensures that messages are sent and received without delays or failures. Downtime can disrupt communication flow and affect business operations. Hence, selecting an SMS API with a proven track record of high reliability and minimal downtime is critical.
Pricing and value for money
Businesses need to consider the cost per message, any subscription fees, or additional charges for specific features. However, the focus should not only be on cost but also on the value provided. It's about finding a balance between affordability and the features that the API offers.
Geographic coverage
An SMS API that covers a wide range of countries and regions ensures that messages can be sent globally. This is particularly essential for businesses with an international clientele or operations.
Features and customization options
Businesses should look for APIs that offer features like message personalization, scheduling, delivery reports, and two-way messaging. Additionally, the ability to customize messages and tailor them to specific user segments enhances engagement and effectiveness.
Ease of integration and documentation
A well-documented SMS API with clear guidelines, sample codes, and tutorials significantly reduces the integration time. It enables developers to quickly understand and implement the API into their applications.
Customer support
A responsive and knowledgeable support team can assist in resolving problems swiftly, minimizing disruptions in communication processes.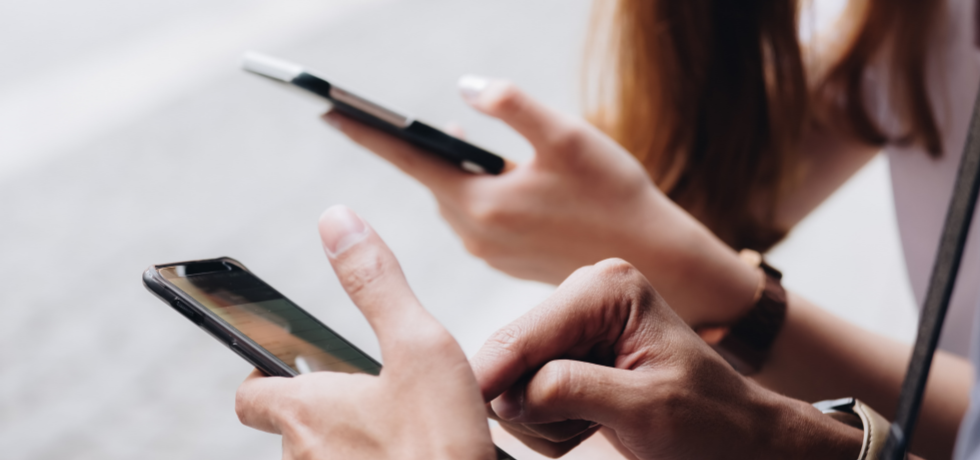 Top 10 SMS APIs
In this curated list, we've distilled the myriad choices down to bring you the best. Without further ado, here are the best SMS APIs that stand out in 2023.
1. Textmagic

Textmagic is a leading SMS API and messaging platform that allows businesses to integrate SMS services into their applications and systems.
Overview and key features
Allows developers to send SMS messages globally and receive replies through their applications.
Enhances security by integrating 2FA through SMS verification codes.
Facilitates sending SMS to a large number of recipients simultaneously for marketing campaigns or notifications.
Enables customization of messages with recipient's details for a personalized touch.
Allows scheduling SMS to be sent at a specific date and time.
Pricing structure
We offer flexible and tiered pricing plans:
Pay-as-you-go credits: Starts at $0.049 per SMS for the United States and varies by country. Discounts are available for higher volume purchases.
Virtual mobile numbers: Prices vary based on the country and type of number, with options for dedicated, shared, and short numbers.
Monthly subscription plans: Begin at $10 per month, including a set number of credits and additional ones available at the pay-as-you-go rate.
Unique selling points
Global reach: Textmagic provides the capability to send SMS messages to over 200 countries, making it a versatile solution for international businesses.
Reliable delivery: It boasts a high delivery success rate and ensures that messages are delivered promptly.
Robust API: The API is developer-friendly and offers extensive documentation, making integration a smooth process.
High-quality support: Textmagic offers excellent customer support to assist users in resolving any queries or issues promptly.
Scalability: Whether you're a small business or an enterprise, Textmagic's platform can scale to meet your SMS communication needs efficiently.
2. Twilio

Twilio is a versatile cloud communications platform, and its SMS API is a powerful tool for integrating SMS capabilities into applications.
Overview and key features
Twilio allows for sending and receiving SMS messages programmatically across the globe.
It enables interactive conversations by facilitating both outbound and inbound SMS.
You can customize messages by merging data and creating a personalized experience for each recipient.
Allows you to send images, videos, and other media files via MMS (Multimedia Messaging Service).
Has options for dedicated short codes for high-volume messaging or long codes for a more personalized communication.
Pricing structure
Twilio's pricing is based on usage and varies for each service they offer:
SMS messaging: Prices vary by country and can start at $0.0075 per SMS for the United States.
Phone numbers: Costs vary based on the country and number type (local, toll-free, mobile).
Voice services: Charges are based on the type of call (inbound, outbound, toll-free) and duration.
WhatsApp messaging: Pricing varies for different WhatsApp message types (Template, Session, HSM).
Unique selling points
Developer-friendly: Twilio offers comprehensive documentation, developer libraries, and an intuitive API interface, simplifying integration for developers of all skill levels.
Integration flexibility: Its SMS API can be seamlessly integrated into web and mobile applications, CRMs, marketing systems, and more, allowing businesses to communicate with their audience through their preferred platforms.
Diverse use cases: The API serves a broad range of use cases, from transactional notifications and authentication to marketing campaigns and customer engagement, catering to various industry needs.
3. Plivo

Plivo offers a powerful and reliable SMS API for businesses to integrate SMS capabilities into their applications.
Overview and key features
Provides options for dedicated short codes for high-volume messaging or long codes for more personalized communication.
You can access detailed analytics and reporting to measure message performance and campaign effectiveness.
Beyond SMS, Plivo supports voice calls, MMS, and more, providing a comprehensive communication solution.
Pricing structure
Plivo offers transparent and flexible pricing plans:
Voice and SMS pricing: Costs vary based on the service type (Voice, SMS), destination, and volume of usage.
Phone numbers: Pricing varies for different types of numbers (local, toll-free, mobile) and the country.
Usage-based pricing: Pay-as-you-go pricing based on your actual usage, with no setup fees.
Unique selling points
Reliability and scalability: Known for its reliable infrastructure and high delivery rates, Plivo ensures messages are delivered promptly and consistently, even during high-traffic periods.
Comprehensive communication: Plivo's API supports multiple communication channels, allowing businesses to create an integrated communication strategy encompassing SMS, voice, and more.
Customer support: Plivo provides responsive customer support to assist users in resolving queries and technical issues, ensuring a smooth user experience.
4. Vonage

Vonage is a cloud communication platform that provides APIs for voice, SMS, phone verifications, and other communication services to businesses.
Overview and key features
Enhances security by enabling easy integration of 2FA via SMS, adding an extra layer of authentication.
Allows for scheduling SMS to be sent at specific dates and times, optimizing message delivery for different time zones.
Real-time delivery receipts provide information on the status of sent messages, ensuring message delivery accuracy.
Pricing structure
Pricing may vary based on the destination and the type of SMS being sent. Vonage provides a detailed pricing page on its website for users to estimate costs according to their specific needs.
Unique selling points
Reliability and scalability: Vonage ensures high delivery rates and message reliability, making it suitable for businesses of all sizes, from startups to enterprises.
Multi-channel communication: Beyond SMS, Vonage offers various communication channels, including voice, video, and more, allowing businesses to create a comprehensive communication strategy.
24/7 customer support: Vonage offers round-the-clock customer support to assist users with any queries or technical issues, providing a seamless user experience.
5. Sinch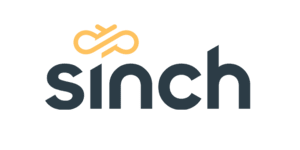 Sinch offers a versatile SMS API that facilitates timely and cost-efficient communications by enabling sending and receiving SMS messages through a single connection.
Overview and key features
The API supports various server locations globally and uses JSON format for requests and responses.
Authentication is managed through API tokens obtained from the Sinch Customer Dashboard, which are required for all requests made to the Sinch SMS API.
Pricing structure
Sinch offers flexible pricing based on the number of SMS messages sent and received, with separate costs for inbound and outbound messages. Pricing may vary based on the destination country.
Unique selling points
Regional MMS support: Users can also send mobile terminated MMS messages specifically in the US region.
Detailed information access: The API offers exhaustive details about message criteria, limitations, and HTTP status codes, ensuring transparency and clarity.
Versatility in use cases: Sinch's SMS API is not limited to a single function. It supports a broad spectrum of use cases, ranging from marketing notifications to two-factor authentication.
Industry agnostic: Its adaptability makes it suitable for businesses operating in multiple sectors, emphasizing its wide applicability.
6. SlickText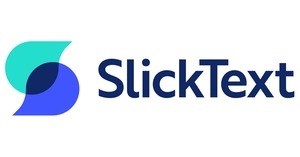 SlickText empowers businesses to elevate their messaging strategies with robust features and intuitive interfaces. Here's what makes SlickText distinct:
Overview and key features
SlickText specializes in SMS marketing, offering businesses the tools needed to engage customers directly and efficiently.
The platform provides features like mass text messaging, two-way communication, and automated text responses, enhancing customer interactions.
It's known for its ease of use, with a user-friendly dashboard that makes campaign management straightforward, even for those new to SMS marketing.
Pricing structure
SlickText offers a range of pricing plans designed to accommodate businesses of all sizes. These plans are scalable, based on the number of messages and unique features a business requires.
There's also a free trial option available for businesses wishing to explore the platform's capabilities before committing to a paid plan.
Unique selling points
Effortless campaign management: SlickText's intuitive dashboard makes SMS campaign creation, monitoring, and optimization a breeze.
Integrated analytics: Gain actionable insights from your campaigns with SlickText's built-in analytics, helping businesses refine their messaging strategy.
7. ClickSend

ClickSend provides a wide array of communication services, including SMS, email, voice, and more.
Overview and key features
Businesses can engage in interactive conversations with their audience, enabling effective communication.
ClickSend supports integration through various methods, including API, ensuring seamless communication with existing systems.
The platform enables automation of messages and scheduling, saving time and resources.
Pricing structure
Customers can choose from various pricing plans based on their communication needs, ensuring cost-effectiveness and value for money.
Unique selling points
Ease of use: The platform is designed with a user-friendly interface, making it easy for businesses to navigate and utilize its features without extensive training.
Multi-channel communication: Besides SMS, ClickSend offers other communication options like email, voice, and more, providing a comprehensive communication solution.
24/7 customer support: ClickSend offers round-the-clock customer support, ensuring assistance is available whenever needed.
8. SimpleTexting

SimpleTexting is an SMS marketing platform that enables businesses to send bulk messages, schedule texts, and engage with customers in real-time.
Overview and key features
Businesses can create automated responses and actions based on specific keywords, streamlining customer engagement.
The platform offers robust contact management capabilities, helping businesses organize and segment their contacts for targeted messaging.
SimpleTexting provides versatile integration options, including an API, to seamlessly connect with other systems and applications.
Pricing structure
The pricing structure for SimpleTexting is based on various tiers to cater to different business needs:
Essential: Starting at $25 per month, this plan offers fundamental features like unlimited contacts and opt-outs.
Professional: Starting at $125 per month, it includes added features like link tracking, scheduled messages, and phone number customization.
Enterprise: Tailored for larger enterprises, this plan offers advanced features and is priced based on specific requirements.
Unique selling points
Diverse use cases: SimpleTexting caters to various industries and businesses, allowing for versatile use cases such as appointment reminders, promotions, alerts, and more.
Dedicated customer support: SimpleTexting offers excellent customer support, ensuring businesses receive assistance and guidance whenever needed.
Comprehensive learning resources: The platform provides educational resources like webinars, guides, and tutorials, helping businesses maximize their platform usage.
9. Infobip

Infobip is a global communications platform that offers SMS, voice, email, and chat solutions, enabling businesses to connect with their customers across various channels.
Overview and key features
Infobip ensures businesses can reach a vast global audience through its extensive network and coverage across multiple countries.
It enables two-way communication, allowing interactive engagement with the audience.
The platform allows for automation of messages and personalization, enhancing customer engagement and user experience.
Pricing structure
Infobip offers a flexible and tailored pricing structure based on specific business requirements. The pricing varies depending on factors such as the volume of messages, the destination country, and the specific features utilized.
Unique selling points
Integration capabilities: The platform offers robust integration options, including a powerful API, enabling seamless integration with various systems and applications.
24/7 customer support: Infobip provides round-the-clock customer support, ensuring that businesses receive assistance and support whenever needed.
Rich analytics and reporting: Infobip offers comprehensive analytics and reporting tools, allowing businesses to track the performance of their communication efforts and make data-driven decisions.
10. Bandwidth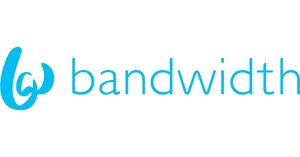 Bandwidth is a communications platform offering voice, messaging, and 9-1-1 services, allowing enterprises to build and scale their communication solutions directly through its APIs.
Overview and key features
Bandwidth's Voice API allows businesses to integrate voice calling into their applications and services, offering high-quality voice communication.
The platform provides Messaging APIs for SMS and MMS, enabling businesses to engage with their audience through text and multimedia messages.
It ensures compliance with emergency service requirements, allowing for critical communication during emergencies.
Pricing structure
Bandwidth offers a tailored pricing structure based on specific business needs and usage. The pricing varies for voice services, messaging, and emergency services, based on factors like usage volume, geographic location, and service type.
Unique selling points
High-quality voice: Bandwidth prides itself on providing crystal-clear, high-quality voice calls that ensure a superior communication experience for businesses and their customers.
API-first approach: Bandwidth focuses on an API-first approach, making integration seamless and efficient, enabling businesses to embed communication into their applications easily.
Reliable emergency services: Bandwidth ensures reliable 911 access, meeting regulatory and compliance requirements for emergency communication, a critical aspect for businesses and public safety.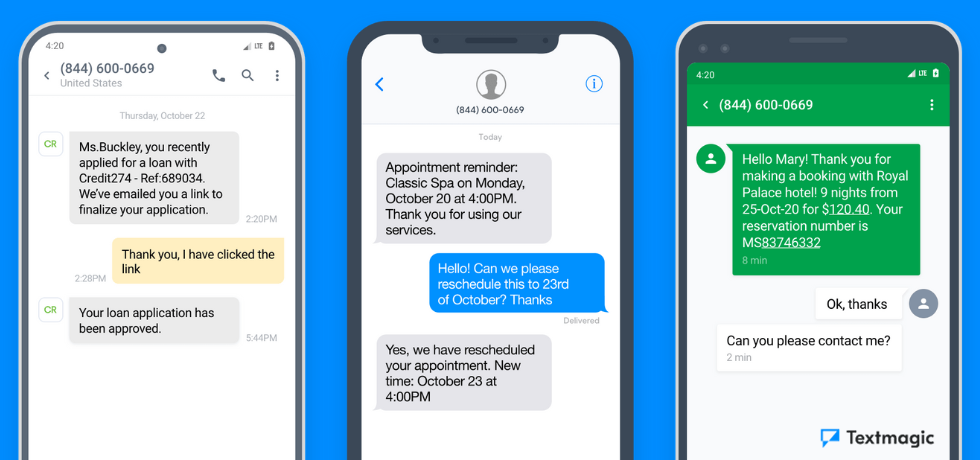 Choose the right SMS API for your business needs
Now that we've identified the top SMS APIs in the market, let's walk you through key factors to ensure you select the one that aligns best with your business needs.
Align API capabilities with business requirements
Consider the specific features and functionalities offered by the API and ensure they meet your communication objectives. Whether it's two-way communication, personalization options, message scheduling, or multimedia support, understanding how well the API's capabilities match your needs is essential for a successful integration.
Assess scalability and future growth
Your business may grow over time, requiring increased messaging capabilities. Assess the API's ability to scale with your growth and handle a higher volume of messages without compromising performance. A scalable API ensures that your messaging needs can be accommodated efficiently as your business expands.
Ensure compliance and data security
Ensure the API provider adheres to industry standards and compliance requirements to safeguard sensitive information. Additionally, consider the measures in place for secure data transmission and storage.
Conclusion
By aligning API capabilities with your business requirements, ensuring scalability for future growth, and prioritizing compliance and data security, you set the stage for effective and secure messaging. Choose wisely to unlock the full potential of SMS communication for your organization.
Unlock seamless communication
with Textmagic's SMS API!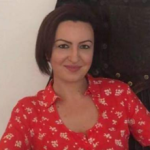 Raluca Mocanu
Raluca Mocanu is a copywriter at Textmagic and began her content writing journey in 2016. She loves traveling, reading, on-stage drama and recently discovered a deep interest in psychology.
Get the latest news from us
Subscribe to our newsletter to get all updates to your inbox.
Related articles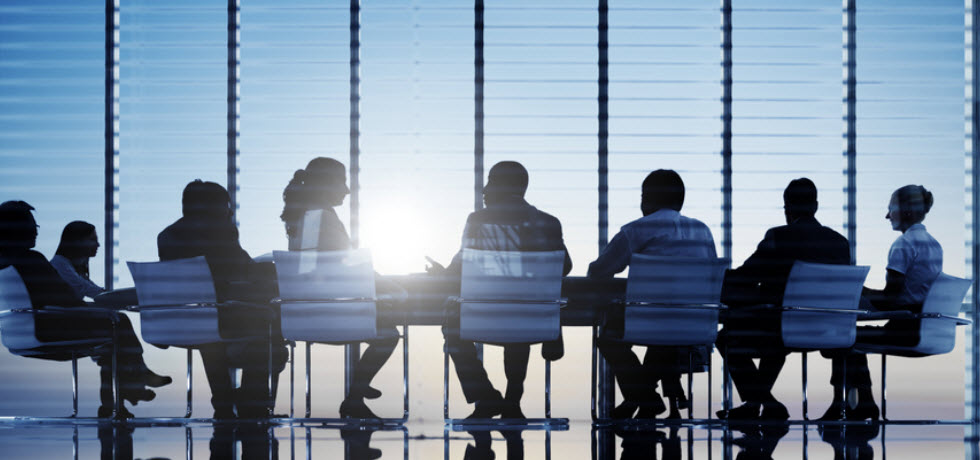 ---
---
---
---
---