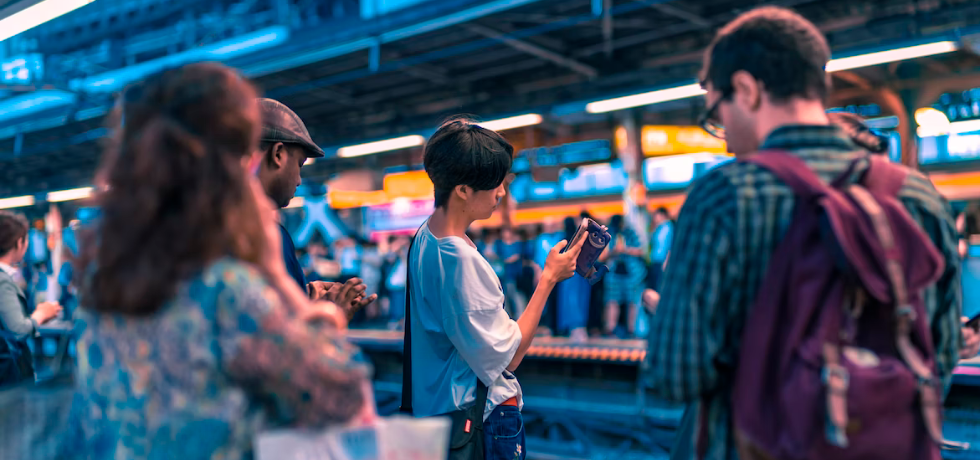 Bulk text messaging is an effective way to reach a wider audience swiftly and efficiently. Besides having high open rates, it can transform how businesses interact with both potential and existing customers.
Similarly, mass SMS campaigns are widely adopted in today's digital age. In this article, we will discuss the benefits of bulk SMS marketing and how you can leverage it to establish stronger connections with your customer base and drive significant growth.
Understanding bulk SMS marketing
To effectively utilize mass texting, it is essential to understand its core meaning and how it works.
Bulk SMS marketing is the distribution of specific messages to a large number of predetermined recipients simultaneously. It is used to promote a product or service or connect with customers.
Moreover, a defining feature of this form of mass communication is that businesses can use text message marketing software or mobile applications. They could also integrate an SMS API with their website or system to send and receive text messages.
How bulk SMS marketing works
Mass texting relies on the collaboration of multiple components, including businesses or organizations (users), a bulk SMS provider, mobile network operators, and recipients. The process can be summarized as follows:
Select a bulk SMS marketing provider.
Collect customer data (name and phone number) and create a subscriber database.
Upload databases to your selected bulk SMS provider.
Compose custom text messages or use templates on the bulk SMS platform.
Schedule your messages for a specific time and date.
Track and analyze your campaigns to gain insights into their performances.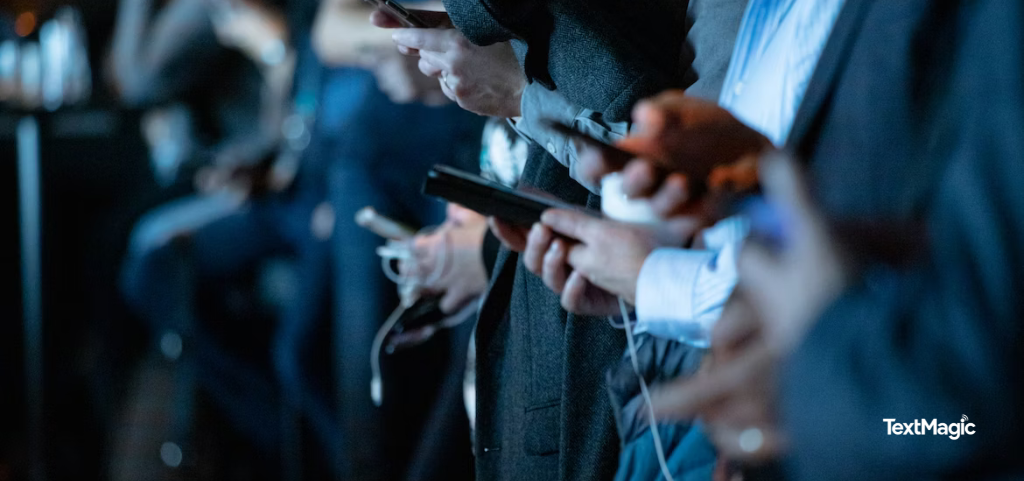 Benefits of bulk SMS marketing for businesses
The ability to reach thousands of customers instantaneously has great prospects for every business. As such, let's explore some of the advantages of mass SMS campaigns when implemented rightly.
High open rates: Research suggests that 45% of potential clients would choose a product or brand after receiving an SMS. Hence, you can be confident that a large percentage of your recipients will see and open your messages.
Access to a larger audience: You can use bulk SMS marketing to get your business across to many recipients in varying locations.
Higher response rate: The character length of text messages and the portability of mobile phones makes it easier for recipients to read and respond to your messages on the go.
Timely delivery: Bulk SMS text messages are delivered instantly. Thus, a bulk SMS marketing strategy is great for time-sensitive promotions, event reminders, flash sales, and urgent announcements.
Cost-effectiveness: SMS bulk marketing has low setup fees and running costs. Moreover, with our mass texting service, you can reach your desired audience without robbing a bank.
Customization and personalization: You can personalize your message based on customer data—name, purchase history, or demographics. This improves the relevance of the messages and strengthens your connection with customers.
The DOs and DON'Ts of bulk SMS marketing
Similar to any other marketing strategy, mass SMS marketing follows certain rules and industry practices. It's essential to consider the following dos and don'ts, along with effective techniques, when creating your SMS marketing strategy:
DOs
Comply with regulations and guidelines: Endeavor to adhere to all SMS regulations and policies in your country or region. By doing so, you will help prevent any form of legal issues.
Obtain permission and consent from your audience: Ensure recipients agree to receive your messages before littering their inboxes. Fortunately, one way to obtain permission is to have them provide you with their contact details or explicitly indicate interest in your product or service.
Provide clear opt-out instructions: Add short keywords like "STOP" or "UNSUBSCRIBE" to your messages so recipients can opt-out at will. Besides being a standard SMS marketing rule, providing clear opt-out instructions helps you maximize your marketing budget. In other words, you'd not have to send messages to people who don't want them.
Include your business name or identifier: Add your name, contact info, or link to your website to help recipients easily identify your brand.
Ensure consistency across all marketing channels: Your core message, tone, language, and visual elements should correspond across all marketing channels to maintain a unified brand narrative.
DON'Ts
Don't send messages to non-subscribers: Your SMS marketing messages are strictly for customers who have opted-in to receive them. Thus, refrain from sending marketing messages to people not on your marketing database.
Don't send too many messages too frequently: There are chances that your prospects receive tons of commercial SMS text messages daily. Hence, minimize the number of messages you send and how often you send them. Of course, there is no harm in selling your products or services, but it is advisable to do so without bombarding recipients. This reduces the number of opt-outs and puts your brand in a good light.
Don't use vague or misleading language: Keep your SMS marketing messages clear, concise, and void of falsehood. Also, limit the use of capital letters and exclamation marks.
Don't ignore customer feedback or complaints: Make customers feel valued by paying attention to their opinions about your marketing strategy, whether good or bad. Doing so will help you assess its effectiveness and make changes accordingly.
Advanced strategies for bulk SMS marketing
To achieve exceptional results and drive meaningful engagement with your audience through advanced mass marketing techniques, consider the six key strategies listed below.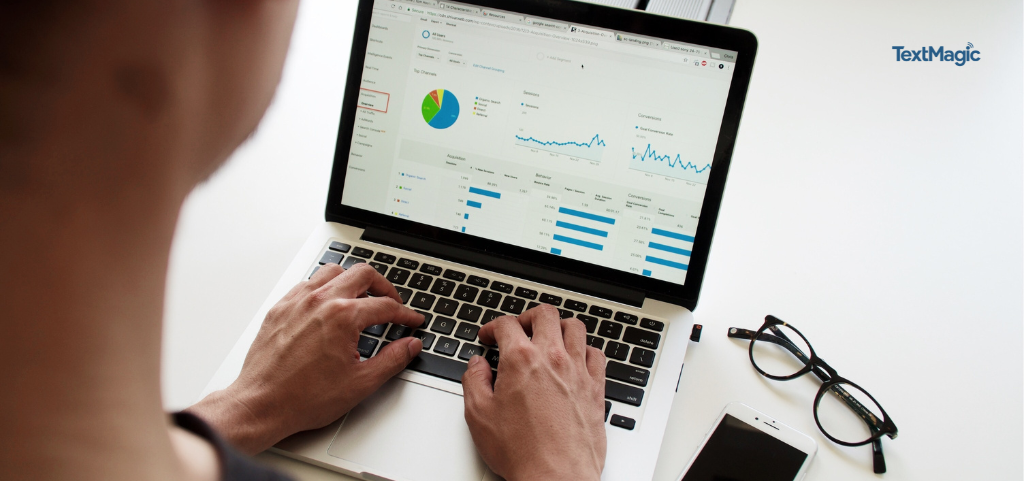 1. Set your goals and define your target audience
Clearly define the objectives and purpose of your campaign. For example, it could be increasing click-through rates, reducing bounce rates, or any other metric you want to optimize.
To enhance the effectiveness of your SMS marketing, it's crucial to identify your target audience and gain insights into their interests and preferences. This allows you to customize your text messages in a way that resonates with your audience and captures their attention.
By understanding their needs, preferences, and behaviors, you can craft more relevant and engaging messages that are more likely to drive desired actions and generate positive responses.
2. Use automation and personalization
Implementing automation allows you to streamline various aspects of your bulk SMS marketing campaigns, saving time and resources. For instance, you can schedule messages, manage large volumes of SMS communication, all while improving efficiency and effectiveness, and adding flexibility to your business.
Furthermore, you can use automation tools to segment your audience based on demographics, age, gender, interest, or previous purchases. This allows you to send personalized messages at scale, improving your SMS conversion rates.
3. Integrate SMS marketing with other marketing channels
Combining bulk SMS marketing with other marketing channels enables you to create cohesive and multi-dimensional marketing campaigns. For example, you can include SMS opt-in prompts on your website or email newsletters.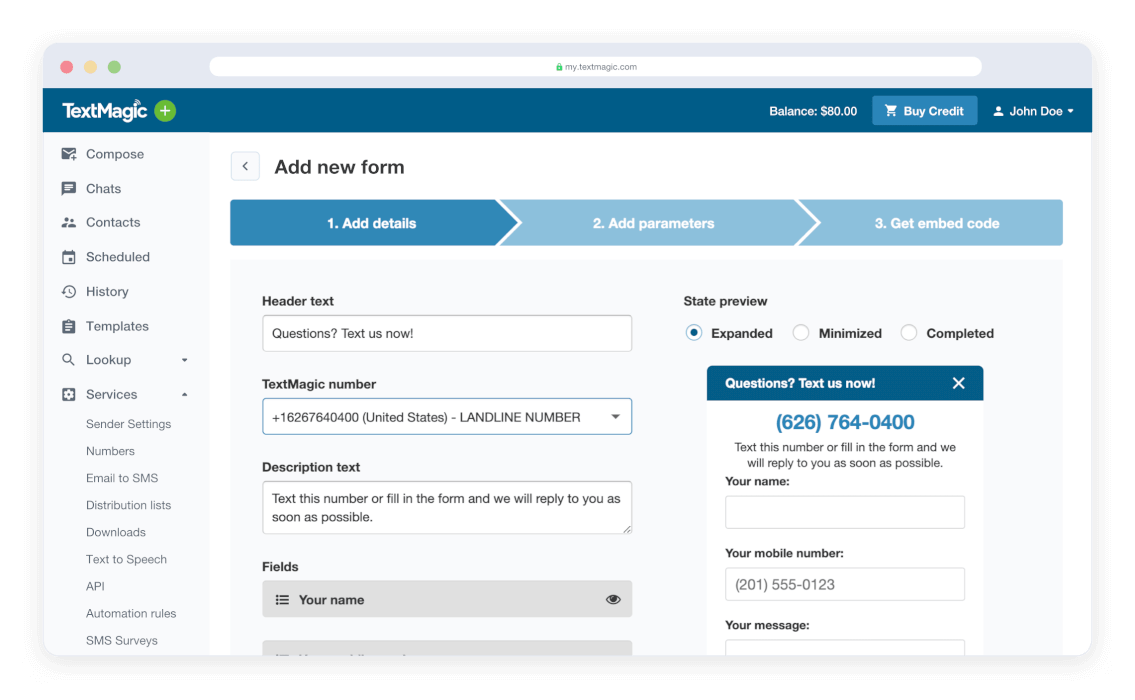 Maximize engagement and extend your online presence by strategically integrating links to your social media pages directly within your text messages.
By including clickable links to your social media platforms such as Facebook, Instagram, Twitter, or LinkedIn, you provide recipients with a seamless user experience and a convenient pathway to explore and connect with your brand further.
4. Improve campaign results with data-driven insights
Using data analytics tools helps you evaluate the performance of your bulk SMS campaigns to enable you to make informed decisions. For example, you can conduct A/B testing on your marketing campaigns to optimize performance.
To do this, create two different versions of your marketing campaigns and allocate equal SMS marketing elements—content, visuals, call-to-action, and recipients—to each group. Launch both versions simultaneously and closely monitor specific metrics (click-through and response rates).
Subsequently, you can use statistical analytics to gain insights into each group and determine which yields desired results.
5. Create dynamic and interactive SMS content
Instead of sending generic messages, focus on crafting concise, dynamic content that appeals to subscribers. Fortunately, you can add links, surveys, or polls to encourage recipients to respond or take action.
In addition, you can add relevant multimedia elements—such as images, audio, or videos—to make your text messages more engaging.
6. Maximize performance with SMS marketing integration
By seamlessly connecting your SMS campaigns with your marketing infrastructure, CRM system, etc., you gain real-time insights and enhanced capabilities to connect with your audience at the right time and in a personalized manner.
To illustrate, when someone signs up or confirms their shipment details, you will receive a notification. It enables you to further engage with recipients and ensure a timely customer experience.
How to choose the best bulk SMS provider
Before selecting a bulk SMS provider, here are some factors worth considering to enable you to get the best:
Scalability: Ensure the platform can handle many recipients without compromising speed or quality.
Reliability: Check the track record of the bulk text messaging service provider to determine if they can be trusted and are in good standing with telecom operators.
Pricing: Review the platform's pricing plan and ensure it aligns with your budget and marketing needs.
SMS features and functionality: Ensure the platform has robust features, including scheduling, analytics, and integration with other marketing tools.
Compliance: Confirm that the platform follows industry and regional regulations and text messaging laws.
Customer support: Ensure the platform has a reputation for prompt and seamless customer support.
Intuitiveness: Check to see if it has trial or demo options to enable you to assess its user-friendliness before signing up full-time.
Set up your first bulk SMS campaign with Textmagic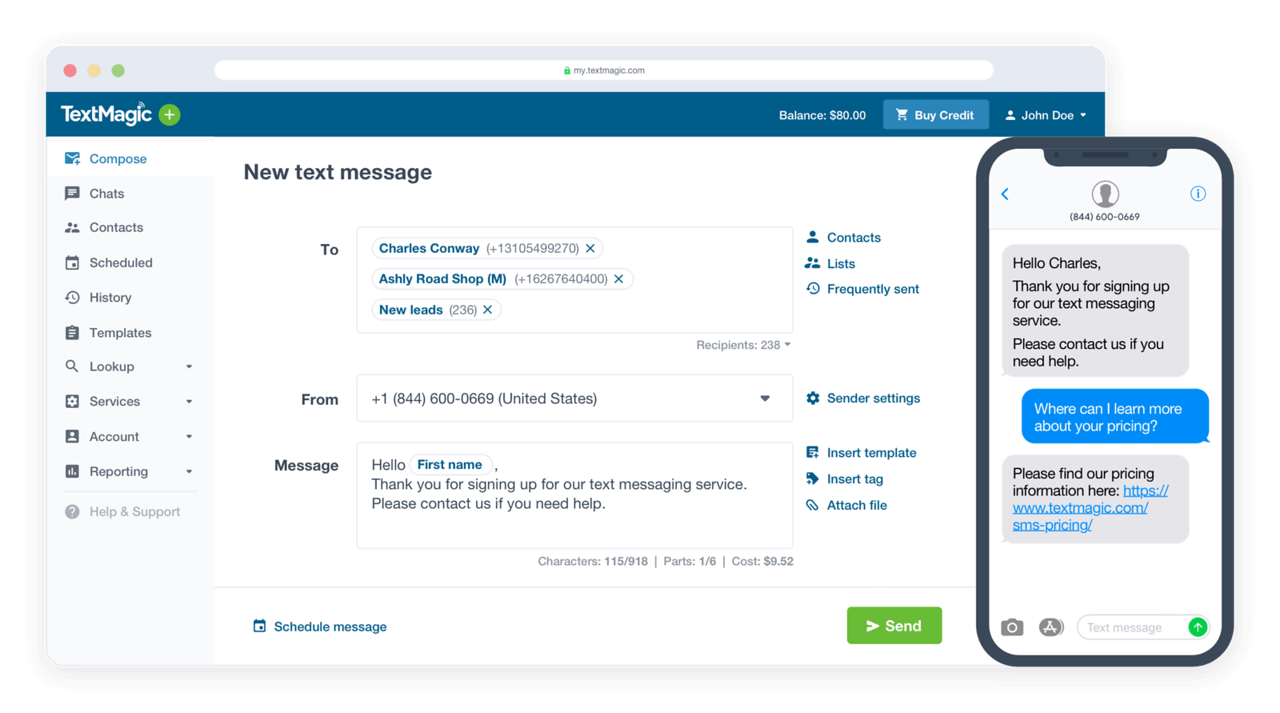 Thankfully, Textmagic ticks all the boxes listed above and more. It is an SMS marketing platform that helps businesses enhance their communication strategies. Besides, Textmagic has several features and benefits for businesses of all sizes, including:
Automation and scheduling
Two-way communication
Customizable templates
Bulk text messaging
Seamless integration with other marketing tools
User-friendly interface
Active customer support
Instant delivery and read receipts
Budget-friendly and offers a pay-as-you-go plan
Bulk SMS analytics and tracking
Here's a step-by-step guide to get started on your bulk text messaging campaign with Textmagic:
Follow the on-screen instructions on the website to set up your account.
Select your desired plan and make payments.
Import your contact list to your account.
Configure your distribution list.
Craft compelling SMS messages or use available templates.
Schedule or send messages immediately.
Monitor and evaluate the performance of your campaigns.
Conclusion
As customer communications continue to evolve, bulk text messaging emerges as a powerful and enduring tool. To stay ahead of the curve, it is essential to embrace the potential of bulk SMS marketing.
By incorporating this strategy into your customer engagement initiatives, you can tap into a highly effective and widely utilized communication method.
Luckily, Textmagic is a leading SMS marketing software capable of handling all your texting needs. Skeptical about giving it a shot? Sign up for a free account and
get the most out of your Textmagic trial
before committing.
Send your first bulk SMS
campaign with Textmagic!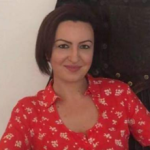 Raluca Mocanu
Raluca Mocanu is a copywriter at Textmagic and began her content writing journey in 2016. She loves traveling, reading, on-stage drama and recently discovered a deep interest in psychology.
Get the latest news from us
Subscribe to our newsletter to get all updates to your inbox.
Related articles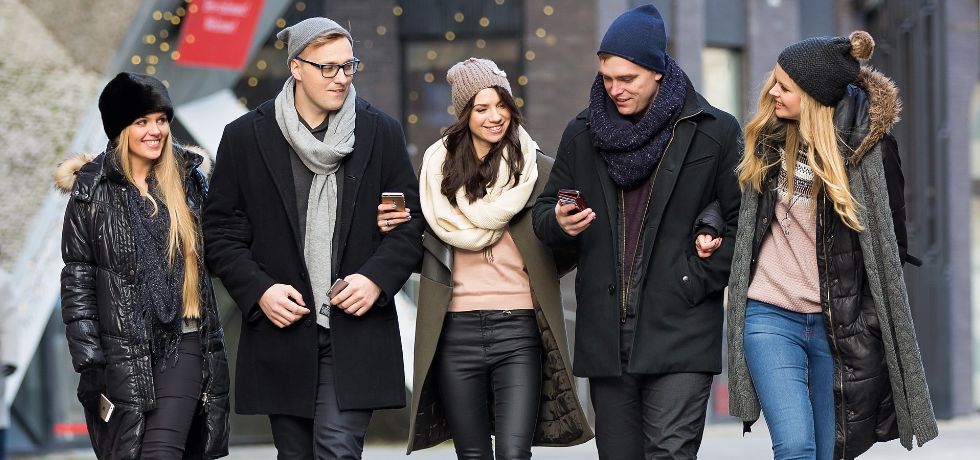 ---
---
---
---
---