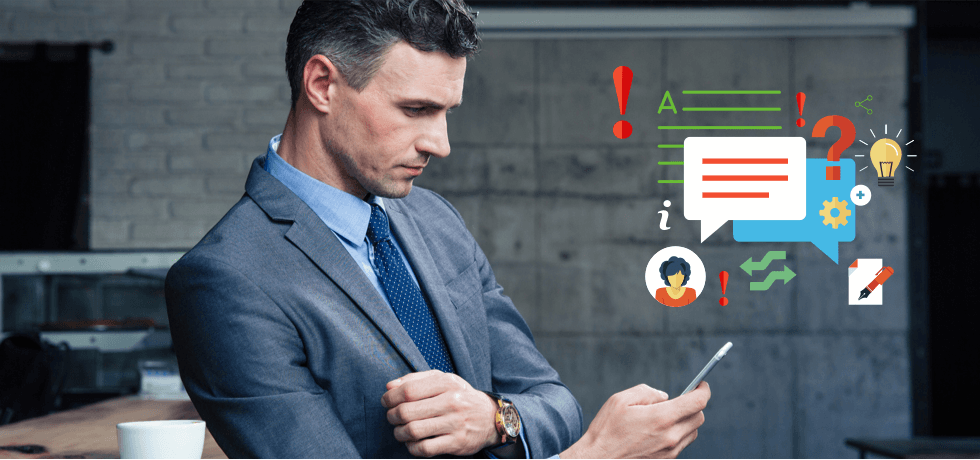 As a small business owner you've probably already been using mobile marketing. Nowadays, smartphones can influence the consumer decision-making process and mobile consumers can't be ignored. But if you're still considering it, then maybe you should take a look at these statistics:
50% of people use their smartphone on their way to the store.
60% of people use it in the store.
73% of mobile searches trigger follow-up actions (calls, visit, purchases or shares).
48% of mobile visitors who visit a site that is not mobile-friendly felt the company just didn't care about their business.
But before your dive into studying mobile marketing tactics, pay attention to the following mobile marketing best practices to ensure you see the best results.
1. Optimize Your Site for Mobile Traffic
Let's start with maybe the biggest mistake ever in mobile marketing – sending your mobile visitors to a desktop version of your website.
The latest stats collected by Smart Insights show that mobile digital media time in the US is now significantly higher (51%) compared to desktop (42%).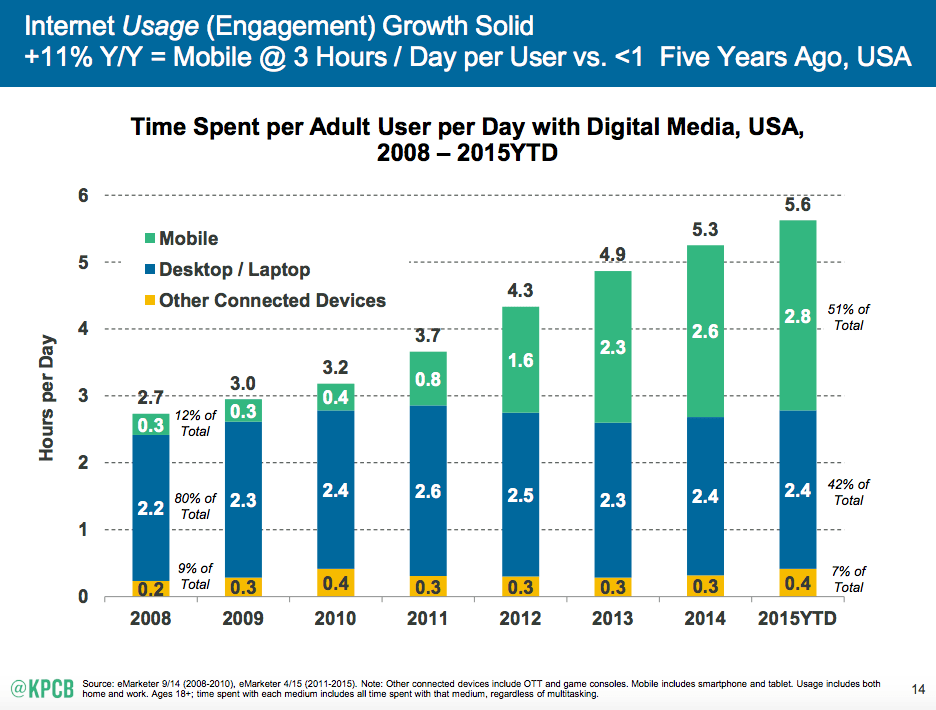 The numbers are clear – mobile marketing is a must if you want to succeed with your small business. If you're not able to reach your audience through their mobile searches or able to be displayed, or you're not providing a satisfactory mobile experience you will miss out compared to competitors who are.
A desktop version of your site on a mobile device would typically deliver a disappointing experience to your visitors. Keep in mind that mobile users are busy and easily distracted.
So what can you do to create an excellent mobile experience for your customers?
First, you should put yourself in your customer's shoes. There are some questions that are inherent for your buyers' personas. However, there are other general questions that you should be able to answer to assess whether you're providing a great mobile experience:
Does my mobile website have a simple navigation structure?
Does it have a quick page load time?
How easy is it for customers to purchase/subscribe via their mobile devices?
How long is my mobile content?
Why are these questions so important? Let's see: what do you think is going to happen if your mobile users have to wait for minutes for your page to load, or if they have trouble going from page to page to find the information they want?
They will be frustrated and unless you have an irresistible offer, they won't buy from you.
When you're building your mobile website, make sure to keep it brief and to the point. Maybe it's a good opportunity to use more visual elements. But this will be determined by your target audience, so if you have two different ideas, remember that you always have A/B Testing on your side.
2. Track Your Mobile Customer Behaviour
If you don't consider how consumers or site visitors are interacting with your content on their mobile device, you may never have the chance to convert them into a customer again.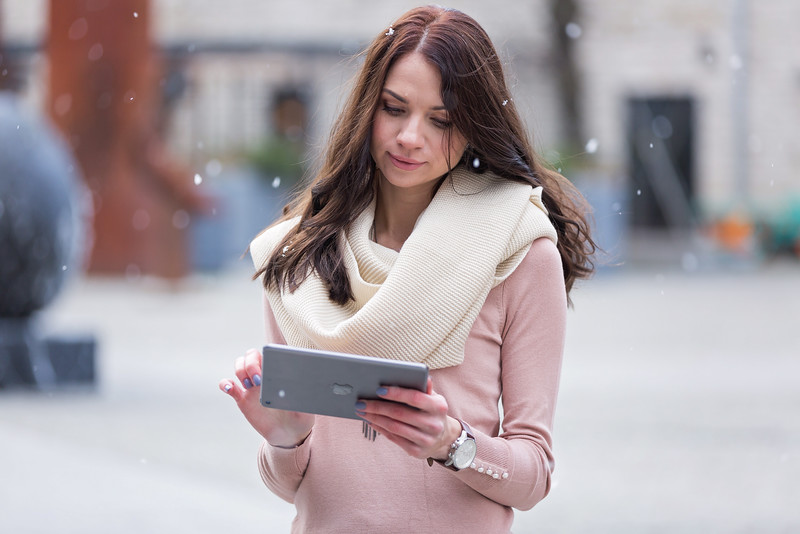 You need to always keep in mind that customers behaviour is not the same in desktop and mobile environments. Once you launch your mobile-friendly website, remember to check your mobile analytics. In this way, you'll be able to see if your mobile content needs changes; do not assume that if your desktop version is performing well, that your mobile is doing well too.
When you're analyzing your mobile analytics, you should be able to answer these questions:
How many people are coming to our site via mobile?
What keywords do mobile users use to find us?
Do mobile users stick around?
How does my mobile site convert mobile traffic?
Having these analytics discriminated from the desktop version will allow you to see how are you doing with your mobile marketing, which will then allow you to optimize it.
3. Optimize Your Mobile Ads Copy
I know that setting up your AdWords campaign can be really time-consuming, and by the time you create your mobile ad content, you're out of ideas and tired. That's why you might decide to use the same content that you've created for your desktop ads.
Sad to say though, this is a huge mistake too. Let's listen to Google about this:
"Mobile-optimized text ads and extensions will be given preference on mobile devices."
So this means that you have to adjust your ad length. Google says that mobile ads should be shorter than 60 characters, and links should be between 15 and 17 characters. Take a look at this example: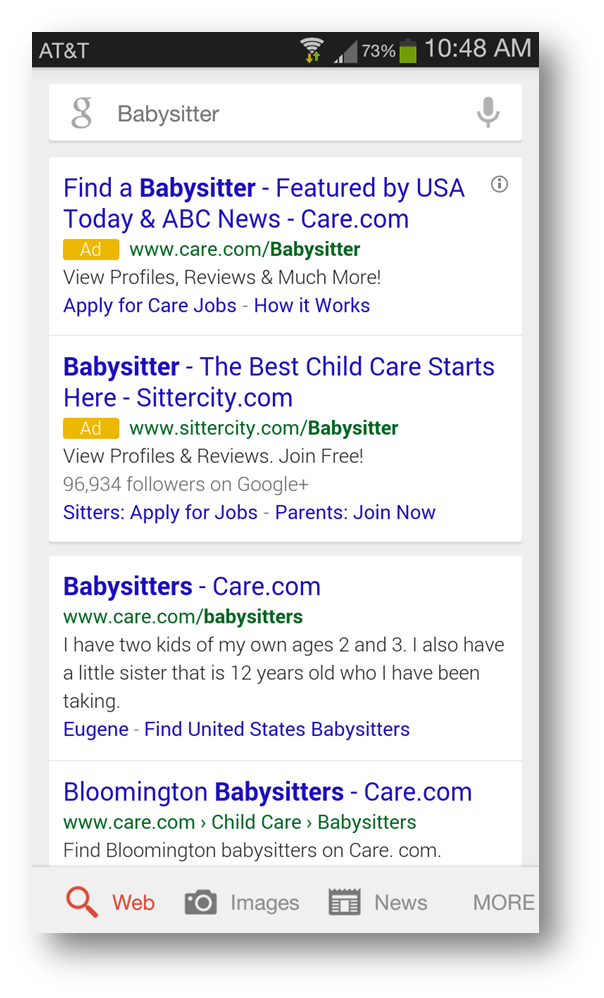 Source: 3qdigital.com
4. Leverage The Power of SMS Marketing
Text messages have the highest open rate in the market: according to some studies, 98% of text messages are opened and read.
So not using this technique in your favour is a really big missed opportunity for your small business.
How can you use SMS? Well, one of the most important benefits of SMS is its ability to catch the attention of potential customers "on the fly". For example, you could use SMS messaging for:
Making announcements.
Giving out a coupon or promotion.
Sending offers.
Carrying out to-do surveys.
Sending traffic to your landing page.
Increasing brand awareness.
Building customer loyalty.
Providing customer support.
There are plenty of ways to use SMS marketing, and they work like a charm for small businesses. Here are some great ideas for small business owners to check.
5. Integrate Mobile Marketing With Your Overall Marketing Strategy
You need to remember that mobile marketing is just another tool in your marketing toolbox. Use it as a part of your whole strategy, not as a stand-alone solution.
Before you start creating your mobile campaign, you should be able to answer the following questions:
Who are your customers and who are you trying to reach?
How will your target audience gain access to your mobile content?
Who will want to engage with your mobile content?
What is the specific goal of your mobile customers?
Addressing these questions would give you a good idea of the role your mobile marketing strategy should play. It's important for you to understand how your mobile marketing is going to co-exist with your existing email marketing, landing pages, PPC ads, and in-bound marketing in general. Remember: mobile marketing doesn't exist in a vacuum.
Well, now you should know, if you're making any or all of these mistakes, it's time to fix them and to start taking advantage of mobile marketing to improve your business.
---