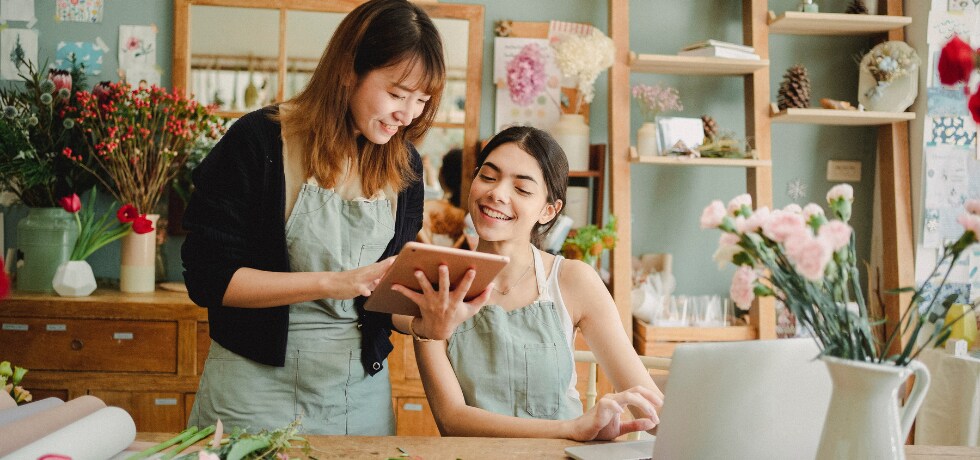 Marketing ideas for small business are often the most creative because when budgets and resources are at their lowest, innovation must be at its highest. Indeed, small businesses must figure out unique ways to engage their audience. Today, we'll show you how to implement simple, yet effective marketing strategies that scale with your business.
Why it's important to have a marketing strategy
There is no guaranteed road to success, whether we're talking about small businesses or major conglomerates. There is, however, something that should not be missing for a new company: a plan.
Your marketing plan offers a roadmap that you can adjust along the way. Its main objectives remain the same, to give you a rough estimate of costs, timelines, and resources. This is how you manage your assets in a more effective way, to eventually drive and sustain growth.
How do marketing strategies drive growth for small businesses?
The marketing strategies that scale with your business and drive its growth at a sustainable pace should answer the following questions:
What is your marketing budget?

Before implementing any marketing ideas for small business, decide on a top limit for your plan over a set period of time (monthly, yearly, etc.). Don't forget to include employee salaries, advertising expenses, and software licenses in your calculations.

What is your target audience?

To establish your target audience you need to create your company's buyer persona. This is a detailed description of your ideal buyer, based on market research and insights drawn from your customer base.

How will you measure the success of your marketing strategy?

Any marketing strategy is evaluated using KPIs (key performance indicators). Main KPIs include revenue growth, revenue per client, profit margin, client retention rate, and customer satisfaction.

What is your unique selling proposition (USP)?

A unique selling proposition is what gives your company a competitive edge. What makes your business stand out? You need to find your unique selling point and make it obvious to your target audience, then build content around that idea to promote your product.
1. Create a Google business profile and grow your local presence
A Google business profile puts your company on the map. It significantly increases company visibility like no other profile could, since Google currently holds over 75% of the search market share, and its popularity is increasing.
This means that a large chunk of your target audience is likely to discover your business using Google Maps​​. Plus it's completely free! But keep in mind that this only drives growth for local businesses, so it's ideal for companies that are just starting out and are looking to get noticed in their surrounding communities.
Your Google business profile should include the following information:
Full company address and on-site photos
Link to your website
Your company's working hours (including holiday hours)
Domain of activity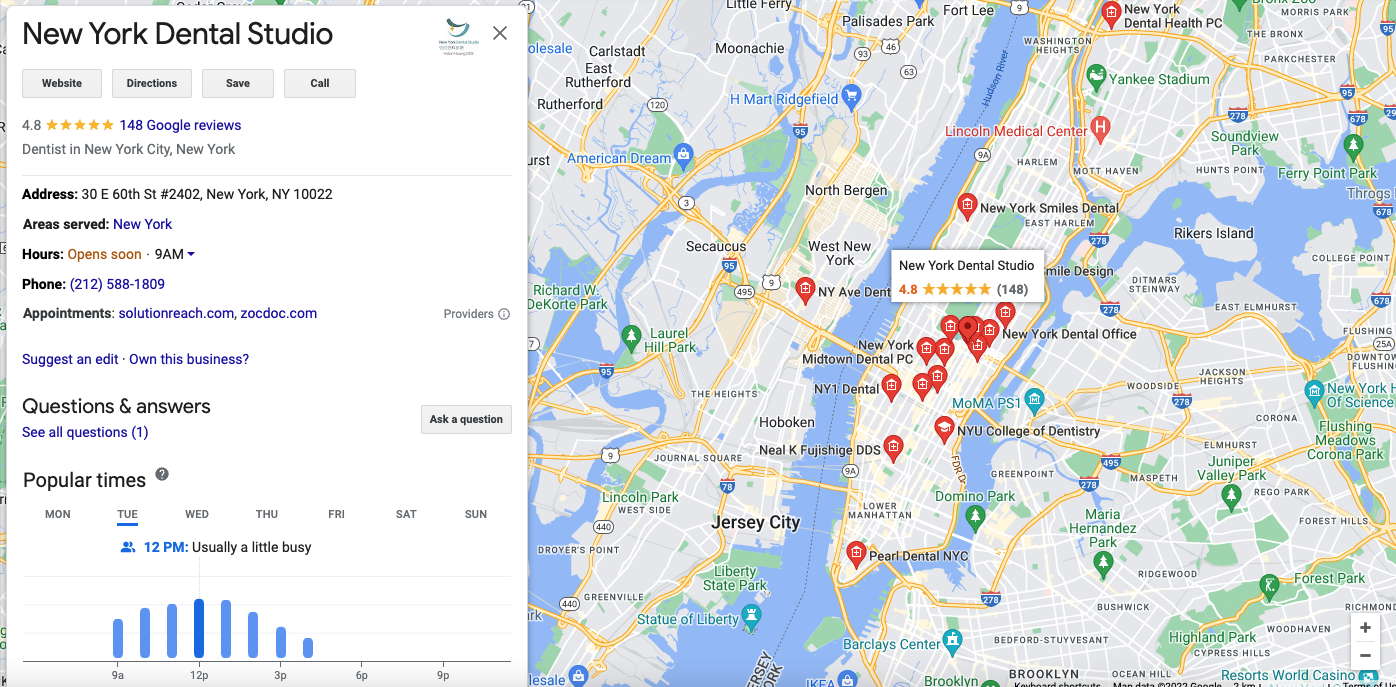 2. Use SMS marketing to connect with your customers
SMS marketing continues to be the fastest, most effective way to send promotional campaigns to customers. Nothing can match its high degree of deliverability and open rates, so you don't want to miss out on this powerful customer engagement tool.
Texts with promotional links have CTR rates as high as 30%, and open rates that go up to 90%. So SMS is a great, cost-effective way to increase sales and build a brand image that sticks. Plus SMS automations save you a lot of time and effort that can be redirected into more important business processes.
3. Build meaningful relationships with prospects on multiple networks
The beauty of online marketing is that you can reach potential clients in every online environment: social media, email, via contact forms, and forums.
The one thing your clients want is to feel heard and understood. Providing assistance at every customer touchpoint is the easiest, most effective way to achieve this, so don't limit your company's presence to a simple website. Instead:
Be there for your customers on social media
Answer queries on every channel, and address negative feedback
Participate and even host local events to promote your product/services
4. Attend local events to promote your business
A great marketing idea for small business is to take part in local events. This is how the public becomes aware of your market presence and how you become better acquainted with your competition; this, in turn, leads to product and market strategy improvement.
You can easily find local events to promote your business by doing a bit of research. Check the web and social media apps for local holiday celebrations, festivals, event hashtags, business expos, and other community events.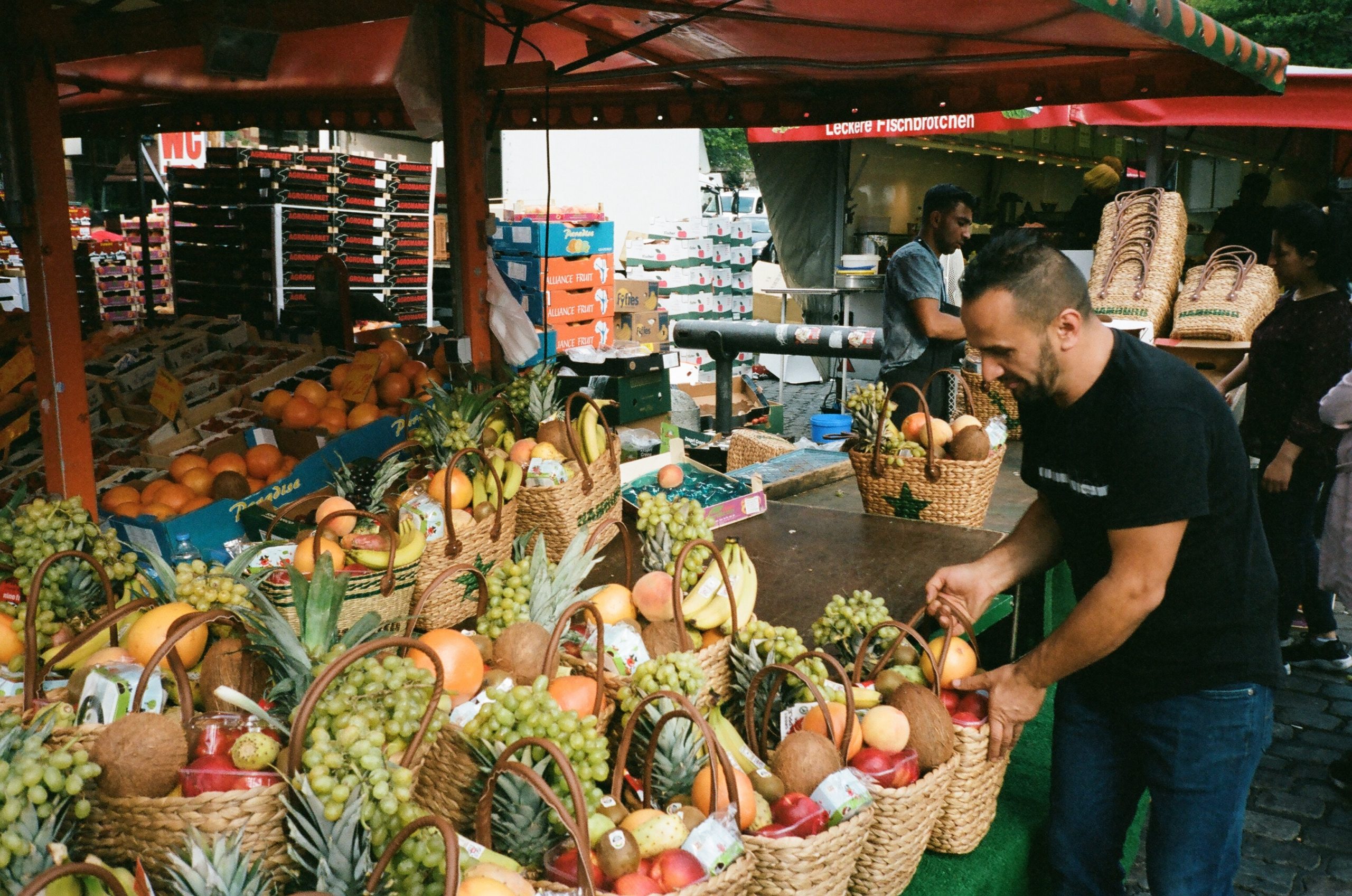 Book a table or stand at a local event or simply hand out brochures to make your business presence known. Small complimentary gifts like pens, mugs, or reusable grocery bags make perfect giveaways and can introduce your brand to a wider market.
5. Build a mobile-friendly website
There's nothing more frustrating for a potential client or for your existing ones than a slow-running, non-intuitive website. The fact that it is packed with information they're looking for becomes worthless if they can't access it right away.
Be sure to:
Optimize your site's loading speed
Keep it mobile-friendly, using Pagespeed Insights or connecting your website to Google Search Console to check your site speed in real-time
Always improve content to match current SEO standards
Use A/B testing to deliver the best possible user experience
6. Offer a free consultation
Give potential clients a chance to test out your product and let clients discover benefits they hadn't even thought of. Free consultations and live demonstrations are great ways of gathering a crowd and generating word-of-mouth. Plus they offer valuable insight into your product's unique characteristics.
7. Ask happy customers to leave reviews
The feedback you need to improve your business is always within reach. You can ask for reviews on social media, over the phone, via thank you pages, through your website, or even in person.
Small business owners often choose to directly thank their customers for choosing their product and to receive feedback they can use to promote their business. Make it easy for your clients to submit reviews and always include a short text to explain why their input is so important for your company's progress.
8. Provide value to your users on social media
Social media is not just a content-posting platform where people come for fun. When it comes to companies and brands, it is more about connecting with people who chose your brand and about building meaningful relationships with clients.
Want to know how you can add value to your social media presence? Here are some tips to get you started:
Post informative content that solves a common user problem
Tell your company's story and include details about your staff
Cover the basics: profile pic, cover pic, contact details, company address
Use interlinking to improve your search engine ranking
Highlight your products or services with short videos
Encourage client engagement by hosting competitions, Q&As, etc.
9. Always respond to client queries
Your clients need to know that you're interested in their feedback and that you are trying your best to constantly improve your product. The faster you offer answers to their questions…the better. Addressing negative feedback is especially important because it shows that you are committed to keeping existing clients happy.
Whenever you answer a client query, remember to follow these rules:
Offer clear, concise answers
Show your expertise, but don't be a show-off
Mind your tone
10. If you haven't already, start a blog
A blog is an easy, inexpensive way to connect with your audience and provide valuable information about your product. It's also a great way to keep your audience up-to-speed with the latest product developments, important industry events, etc.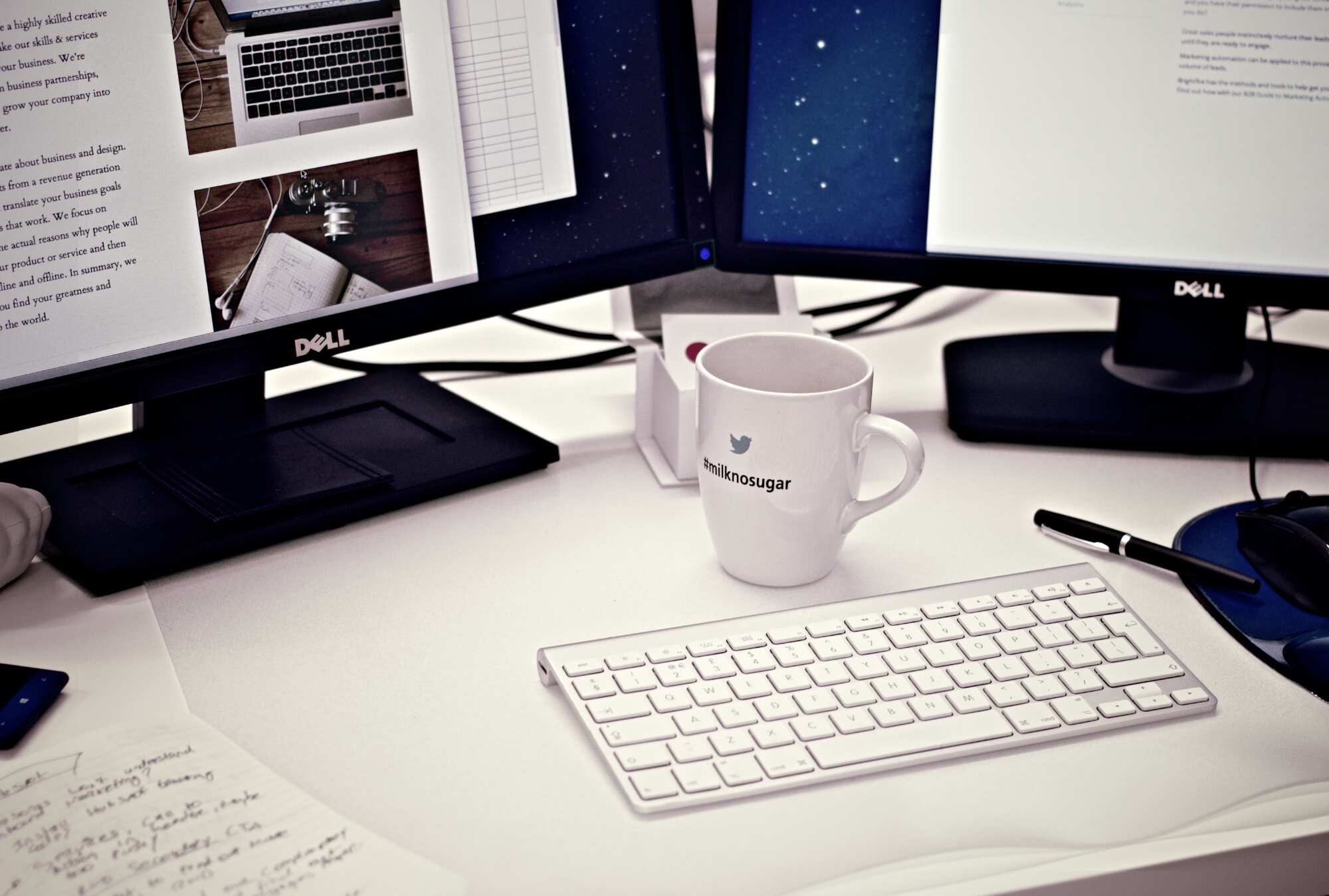 Your blog should ultimately drive traffic to your website, by demonstrating your expertise on a specific topic. Make sure to thoroughly do your research before posting, and find time to write regular updates and articles.
11. Use SEO to improve visibility
Number 11 on our list of marketing ideas for small business is search engine optimization. SEO matters more than you think, especially for small companies. Here's how to increase your company's visibility in Google Search:
Find the right keywords for your business (you can do this by checking what keywords your competitors are targeting)
Add links to your site, and link to other sites as well
Provide value to the user by creating informational content related to your main keywords
Keep your website user-friendly and error free
Use SEO tools like Ahrefs or SemRush to measure your organic visibility, site health, competitor performance, and identify content gaps
Configure your Google Search Console and Google Analytics for free to check website stats in real-time
Always measure results, to improve your strategy
12. Use Facebook advertising
Since organic social media is limited to an average 5% reach, paid social platforms like Facebook Ads or LinkedIn Ads provide a great way to reach and educate future customers through content amplification. Here are a few steps to get you started with paid social:
Making sure the advertising platform is ready to serve ads
Creating a marketing strategy to build relationships with the right people
Creating specific content, if possible, to target particular industries
13. Promote with PPC (Google, Bing)
PPC is an extension of SEO. Paid search channels like Google Ads or Bing Ads allow you to reach users who already have purchasing intent. Here's how to start using PPC:
Prepare a suitable account structure around your main products or services
Prospect high intent keywords for your business
Write convincing copy for your text ads (keep in mind recommended ad text lengths)
Optimize your landing page to have a powerful CTA and messaging and to examine your results
14. Turn user feedback into the perfect business card
Nothing recommends a brand better than its target audience. User-generated content has a huge impact on shoppers: 79% of them admit that it influences their purchasing decisions.
Your users provide the most accurate feedback and are often excited to be featured on social media platforms. Every party involved stands to gain from this type of exposure because it increases company visibility and reinforces customer trust, all in one shot.
Here's how to turn clients into your best brand promoters:
Integrate user testimonials, feedback, and product reviews into your content posting plan
To make things look more organic, occasionally include negative reviews as well
Offer incentives every time you ask for reviews: a month off on subscription plans, discounts on future purchases, etc.
15. Give guerilla marketing a try
When you're on a tight budget, guerilla marketing might be just the thing you need. It is as effective as it is unconventional because it engages customers who have tired of traditional marketing techniques and attracts new ones.
Here are some cheap, yet powerful guerilla marketing techniques you can always try out:
Use stickers to make your brand stick
Provide actionable, eye-catching content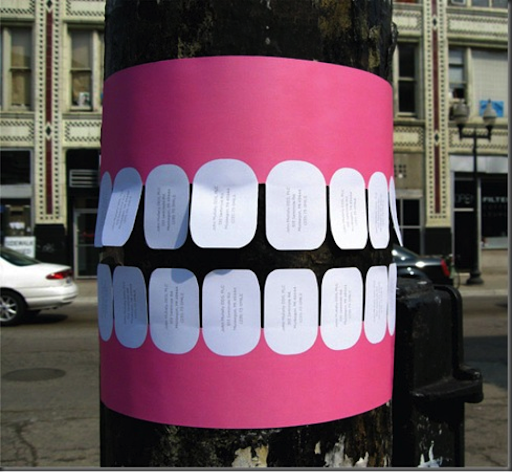 16. Create a customer referral program
Happy customers are your company's best brand advocates and the first ones who can accelerate its growth. Numbers show that 84% of consumers ask friends and family for feedback before buying a product they're interested in. Creating a referral program is one of the best marketing ideas for small business.
A rock-solid referral system ticks all the right boxes:
Rewards both customers and potential clients
Provides referral options on more than one channel
Makes the referral experience as hassle-free as possible
Includes a referral form on your webpage
Conclusion
Marketing ideas for small business can be easy and inexpensive if you start out with the right strategy and integrate innovative ways to get your message across. You can gain a competitive edge by combining creativity with the right tactics and sticking to a well-devised plan.
Ready to put your small business on the map, where it belongs? Sign up for a Free TextMagic Trial and start sending the campaigns you thought were out of reach.
---