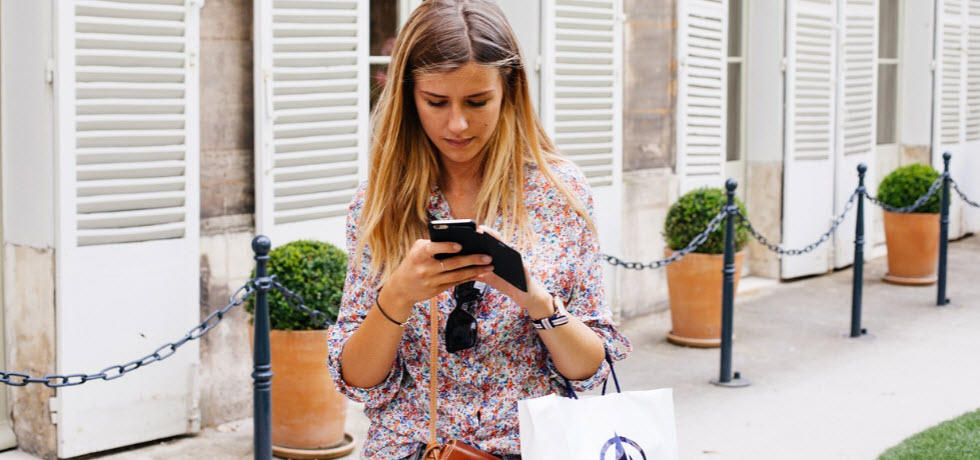 With so many stores lining the streets, strong online and offline marketing campaigns have become a primary focus for retail owners. Despite the fact that many businesses invest a lot of time and money in digital marketing strategies, their efforts don't always pay off. That's because only 22% of emails, 29% of tweets and 12% of Facebook posts are read. With a larger budget and a well-thought-out strategy it may be possible to reach out to the right customers. But what can you do if you're struggling with a modest budget?
Retail business SMS marketing is widely regarded as a cost-effective means of boosting sales, raising awareness, and engaging customers. With more than 90% of British and U.S. citizens now owning a cell phone and an open rate of 98%, retail SMS marketing makes sense.
Retail SMS can be used to:
Track the order status of products;
Communicate with customers;
Send confirmation codes for orders;
Extend mobile customer service;
Persuade prospects to join customer loyalty programs.
Let's find out how you can use TextMagic's text messaging software to boost your retail business.
How Can Retail Use the TextMagic SMS Platform?
All signs point to a consistent growth of text message marketing solutions. As a matter of fact, more than 38% of UK retailers are already using two-way text messaging to boost sales. With this in mind, let's take a look at seven strategies you can use for your retail store:
Help Clients Check Order Status. A simple delivery notification, shipping confirmation, or order confirmation will reduce the number of calls that the customer care department has to deal with. It will also help you keep a record of outgoing orders and evaluate supply chain management issues.
Inform Customers of New Inventory. Most retailers send email notifications and newsletters to announce new inventory. A more efficient option would be to send text message alerts. You can add shortened URLs within the text so the recipient can get more details (e.g. NEW collection just in! Check out our fabulous designs at bit.ly/new-collection). You can also do this when an out-of-stock item that performed well is back in the store.
Send Special Deals, Offers & Coupons. A good use of SMS marketing would be to send information on discount codes, vouchers, exclusive pricing, and limited sales. With these messages, you can encourage customers to opt-in. Add details about your SMS subscriber list on your home-page, social media, and PPC campaigns.
Send SMS Reminders for Payments & Deliveries. Remind customers to complete payments or let them know their item is ready for pick-up/delivery by sending a text alert or SMS long code.
Follow-Up With Undecided Customers. If a client abandons his cart at the last screen, he was very close to buying. But something made him stop. A friendly SMS follow-up may encourage him to complete the purchase. Studies show that following up after cart abandonment can be very effective.
Obtain SMS Referrals. Nothing makes customers feel better than free stuff from their favorite brand. Encourage your recurring clients to refer friends via SMS by offering them freebies and exclusive discounts. This will make it easier for you to grow your subscriber list.
Extend Customer Service. Inevitably, some customers will have a bone to pick with you, or a problem that requires human assistance. Instead of investing thousands in a call center, why not offer assistance via SMS? You can set up automatic responses to certain keywords (e.g. shipment status, delivery late, broken, low quality, etc.) and have a human take over for more specific advice. All your texts are stored in the same place. This makes collaborative efforts a breeze.
Key Benefits for Your Retail Business
Below are the main benefits of SMS solutions for retail businesses:
Reduce Cart Abandonment Rates. Friendly SMS reminders for undecided buyers can help you decrease cart abandonment rates and improve conversion rates.
Significantly Boost Sales. Most U.S. buyers can't help themselves when they encounter a great deal. Sending discounts or offers via text will help you boost sales.
Create a Database of Customers. Retail SMS marketing strategies make it easy to capture and engage new customers. Use keywords and short-codes to encourage opt-ins.
Time-Sensitive Reminders. Because SMS messages go directly to your customers' phones, they are generally read instantly. This makes it easier for you to deliver time-sensitive information.
Cut Down Costs. Reduce man-hours and customer service costs by offering help via text instead of via call centers. Text messages are also cheaper than printed ads or digital marketing solutions.
Improve Internal Communication. Instantly text drivers with important details like order and inventory status. Send useful information like delivery failure notifications to customer care representatives to streamline your efforts.
How Retail Companies are Using SMS Services
Not sure you should implement retail SMS strategies into your marketing plan? Take a look at our case studies for inspiration:

Total Tiles is a hardware and building material dealer. The company holds over 28,000 square meters of tile in its primary warehouse. Orders can be placed directly in the store or online. Total Tiles has had some problems setting up its online store. SMS solutions have enabled the company to offer technical assistance to prospects, thus reducing bounce rate by 70%. Retail SMS has also helped Total Tiles reduce time scales for outstanding issues in 92% of situations.
---