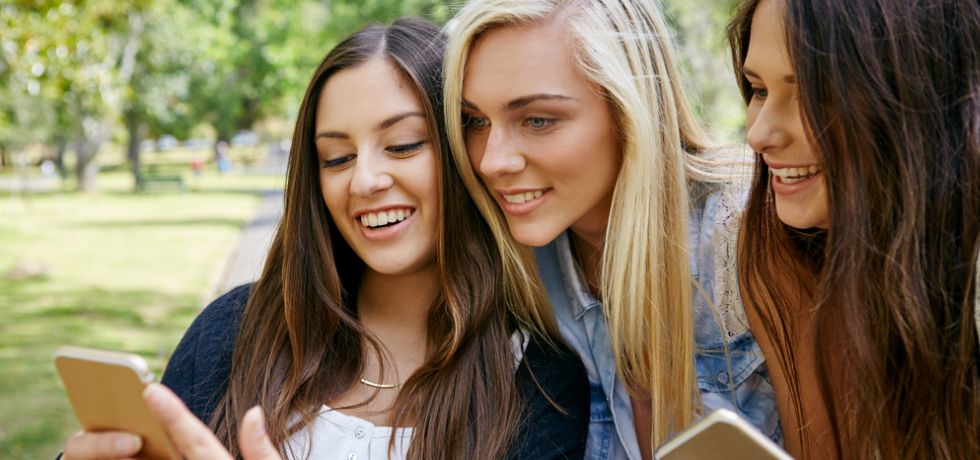 Text messages have been around since 1992. They've been a popular means of communication for personal and business reasons.
To make text messages more exciting and fun, text art was used to wow family, friends, or customers.
Although our smartphones have evolved from early handsets, and the world of SMS has also changed to include color and images, text art is still used to brighten text messages.
Let's explore the history of text message drawings and some creative ways businesses can use them to spark interesting conversations with their customers.
The History of Text Art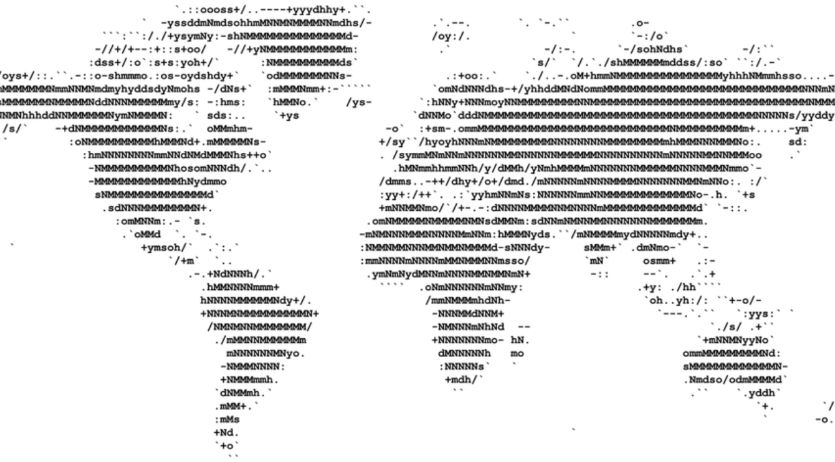 Keyboard text art or ASCII art is a graphic design technique comprising of images created using the 128 characters of the ASCII standard from 1963.
Dating back to the oldest example on keyboard art, Kenneth Knowlton, who worked for Bell Labs, was the first to use text art. He created these samples as part of his collaboration with Leon Harmon in "Studies in Perception I".
Text art was used back then because printers did not have graphic capabilities. As a result, ASCII art replaced the graphics marks in creating images.
You can easily create keyboard art from scratch using a text editor such as Notepad. Or you can use software that assigns ASCII symbols to each key or converts image files into ASCII characters, allowing you to make ASCII art yourself.
There are several websites that allow you to copy and paste text art to your text messages or social media status.
5 Creative Ways Businesses May Use Text Art
Recent studies suggest businesses are increasingly employing text messaging as a communication tool. Over 39% of businesses use texting to interact with their customers.
For more effective text marketing, businesses have to find creative ways to attract potential clients and engage them.
Adding text images can entice customers through image-based personalized messages. Integrating text artwork makes SMS marketing campaigns more unique and memorable. As a result, this helps build meaningful relationships with customers by creating a friendly brand personality.
Here are some ideas for using text art to engage your clients.
1. Holidays and Congrats on Special Occasions
To show gratitude to your clients for buying from you, send a seasonal message or congratulate a contest winner, text images are perfect.
They are great for creating meaningful relationships with the customers without whom you wouldn't have a business. Whether you are running a small company or a large enterprise, text art goes a long way in ensuring your consumer's loyalty.
Here are some examples of text images that are perfect for special occasions.
1. Happy Birthday!
2. Merry Christmas!
3. Happy Easter!
2. Provide Tips and Advice
With text messages, businesses can reach out to their target audience to offer advice and tips. Incorporating text drawings can make these texts more engaging and personal, compelling the reader to take action. For example, a dentist can use text art to show root canal patients how to take care of their teeth after the procedure.
Hairdressing Salon
If you own a hair salon, you can integrate text art into your hair care. For instance, including them in tips that tell clients how to maintain their hair color after treatment.
Travel Agency
3. Sales and Promos
You can use text art to create a killer sales message that captures your audience's attention. Whether your target persona responds to novel or more traditional approaches, text art can help humanize your brand. It adds an extra level of personality to your business.
Pizza Parlor
For example, a pizza parlor could send a promotional message that says:
1.
2.
4. Confirmations and Reminders
Text messaging is great for reminding your clients about their appointments. You can send confirmations or reminders, which include text art that have their name or a personalized message.
For example, suppose you own a restaurant. You can send a personalized message that reminds guests of their booking time.
Alternatively, use text drawings in messages or notifications that let customers know their order is on the way.
1. Your Order Is on Its Way
2. Your Order Is Ready to Ship
5. Improve Customer Service
Text messages are an ideal channel to give the best customer service to your clients. They enable customers to text you with questions, complaints, and support requests. Consequently, agents can talk to more customers at once and resolve their issues.
1. We Care
2. Best Wishes
Bonus Text Message Drawings
Below are some creative and inspiring text images you can use in your business text message marketing campaigns:
1. Love&Hearts
2. A House
3. A Tired Piggy
4. An Owl
5. A Whale
Tools to Create Text-Based Pictures
Want to use text drawings in your messages but don't have time to create them from scratch? You can use text art libraries or tools to create unique text art images.
Examples of these tools include ColorSchemer and ASCII-art-generator.org, which convert image and graphics files into text art. Other ASCII art tools include Fsymbols and Manytools, which convert images into ASCII art ready for posting on social media or elsewhere.
Watch Out For Character Limits
ASCII art can use a lot of characters to form a picture, and you also need characters to write the accompanying message. The standard SMS character limit is 160 characters, restricting the size and complexity of your text art. Longer texts can be split into multiple messages, breaking your image. Messaging with TextMagic lets you send up to 918 characters in a continuous text, making it easier to include text art.
Make Your SMS Messages Feel Exclusive with Text Art
Even in the world of emails, text messages remain an important channel for customer communication. Text art makes your messages more engaging and fun by letting your creativity do the talking.
If you are looking for a text-messaging service for your business, TextMagic is the perfect platform to send bulk SMS to your customers. Adding text art is one of many effective ways to make your messages to customers more creative and engaging.
---