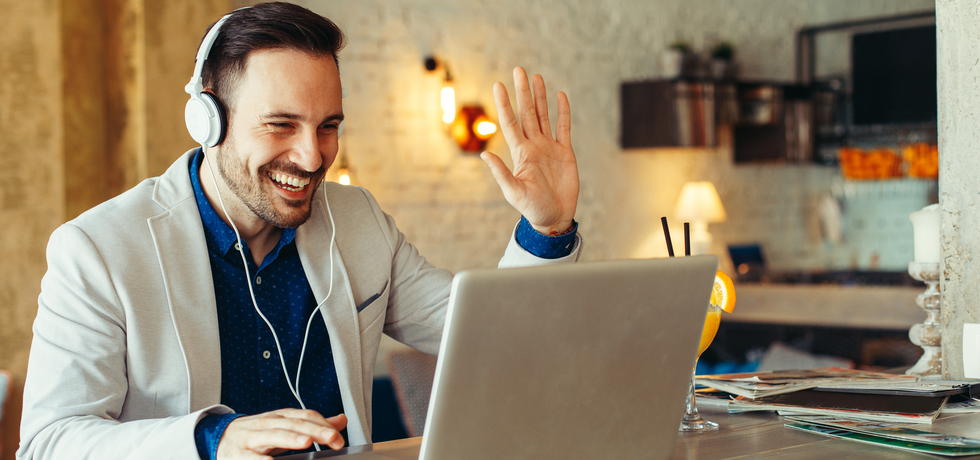 Remote work is on the rise. In fact, a study by Upwork suggested that 73% of all departments will have remote workers by 2028. To keep top talent, organizations must find new ways of engaging remote employees.
Managers also need to recognize the challenges that come with managing remote employees. And executive leaders need to inspire an inclusive culture that engages all workers.
Here are 5 best practices for engaging remote employees
1. Make expectations clear
Good talent is good talent. It shouldn't matter where someone lives or works. But unclear expectations can lead to confusion.
You want to create an environment where employees can thrive personally and professionally. But how do you find the right balance?
One important step in engaging remote employees is by creating clear boundaries. First, look at your company's employee structure. Ask yourself these questions:
How many remote workers do you have?
Do you expect more remote workers in the future?
What degree of remote work do you want to provide?
Can employees work from home as needed? Are there restrictions?
Are there employees who rarely come into the office or who live out of state?
Second, clarify expectations based on your company's unique needs. For example:
How should employees communicate their schedules? To whom?
How many days a week can an employee work from home?
Are there certain times of the year when employees must be in the office?
Finally, make sure organizational policies align with expectations. Update policies so they're clear and accessible to every employee at every level.
Above all, communication and trust are key to engaging remote employees. Clear guidelines will help managers gain confidence. In the same vein, remote workers will understand what's expected of them. This is a win-win for everyone in the organization.
2. Use the right technology keep remote employees connected
When employees work in different locations, communication is critical. In fact, successful team communication can reduce conflict and turnover by 40–50%. But geographical distance also makes communication more difficult. So how do you enable successful communication?
You must equip your remote workforce with tools that foster connection. Don't expect them to get by with just email and a landline. Consider a variety of platforms to find the best fit for your culture, such as:
Pro tip: Remember that how you use technology is also important. For example, it might seem easiest to start a discussion via an instant message. But some conversations deserve a more personal approach, like a phone call or video chat. Face-to-face communication can help avoid misinterpretation and miscommunication.
3. Keep an eye on employee engagement
When an employee works offsite, it can be easy for them to fly under the radar. You might think they're engaged when in reality they're disengaged.
So, it's important to measure the engagement of your remote workers. Employee engagement software can help you stay connected and understand their specific needs.
Here are a few important tools and tactics to consider:
One-on-one meetings. Regular virtual one-on-ones are key to better workplace relationships. They help managers and employees connect and align. They shorten the physical distance between an organization and a remote employee. Managers should schedule weekly check-ins with employees to stay on top of important issues.
Time tracking software. Detailed time tracking reports help you to understand how much time your team members spend on specific tasks and give you a better overview of the project's performance.
Feedback. Continuous feedback opens doors and encourages healthy dialogue. It helps organizations understand what employees need and expect. And it helps employees know where they stand and how they can improve. Collect and discuss feedback regularly to ensure transparency and growth.
Surveys. Engagement surveys help leaders keep up with employee sentiment. They help leaders focus on what matters. Slice and dice survey data to focus on remote employees. This will help you understand and target their specific challenges.
Goals. Clear goals help employees understand the company strategy. They showcase how teams or individuals are contributing to the company's success. And they also help employees understand how best to focus their time and effort. Managers should help employees set clear, aligned goals that keep their work connected to the organization's mission.
Recognition. A real-time, peer-to-peer recognition platform acts as an employee social network. This is a great way to keep remote employees engaged. Employees can recognize any employee at any level for their hard work. Teams can celebrate achievements together and lift each other up.
4. Build your remote work culture
Allowing remote work is one thing. But instilling a culture of remote work is another. To create a culture of remote work, you must weave it into the fabric of your organization. It should be easy for employees to do their work wherever and whenever they need to do it.
First, consider your built environment:
Do you offer co-working space or share offices?
Do remote employees have access to all necessary equipment?
Is your main office equipped for seamless, virtual communication?
Second, be considerate of remote workers' schedules. Employees should communicate their schedules and availability, and those schedules should be respected. With varied schedules and time zones, managers should help determine appropriate meeting hours.
Finally, remember leaders and managers set the tone in an organization. If managers are always at the office, employees may perceive remote work isn't ideal. Encourage managers to work offsite a few times a month to help normalize remote work.
5. Organize out-of-the-box team-building activities
When you're not in the same office with someone, it takes more effort to get to know them. Remote staff can often feel isolated, especially when the rest of the team participate in face-to-face interactions. Consider creative team-building activities to engage remote employees, such as:
Coffee shop meetings
Group happy hours
Community service projects
Virtual game nights
Team retreats
Also, find ways to include remote employees during office celebrations. For example, send them a special treat during the company picnic. Or mail them a gift card for a fitness class during a similar, on-site event.
In conclusion, organizations need to think creatively about engaging remote employees. They should strive to meet employees where they're at to create an inclusive and engaging culture.
---