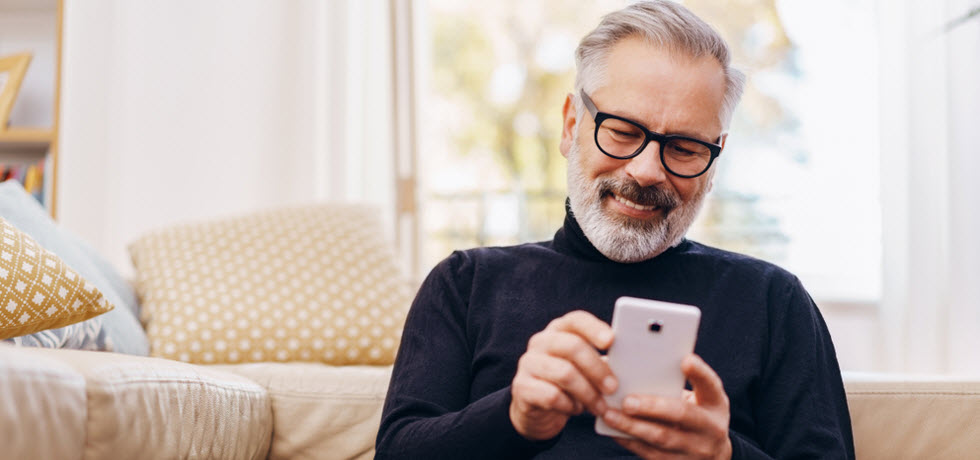 Text messages and video are both highly effective tools for marketing, and they get your message across to tons of people simultaneously. Imagine the impact of having both text and video together. But is it possible to learn how to send a video through text? It's a lot simpler than you think. Even better, we'll show you how to do it the quick and easy way.
Adding a video to your SMS marketing campaign can help increase engagement and capture the audience's attention. They are a wonderful way to avoid monotonous communications with your audience.
Sending text messages is a great way to reach out to customers because it has a 98% open rate compared to emails. Peppering it with dynamic content using videos can help you represent your brand visually and provide a wholesome experience.
Video Is an Effective Addition to Text Messaging Campaigns
Video content is popular because it gets the information across quickly, letting it unfold right before the viewers' eyes. It's also more engaging than written content because viewers require less effort. There is no scrolling, no reading, and definitely no need to imagine what it means since everything is laid out for total visual satisfaction.
Adding various types of content to your digital campaigns makes text messages more exciting and engaging. Plus, it is simpler to communicate your brand's voice and style with a video rather than describing it only as text.
Potential Uses for Video via Text
Communicating with text is effective on its own, but adding videos to your text can help provide information that one SMS text message cannot convey. The two work well together because SMS has a greater chance of being opened and read immediately, and a video conveys the information fully, creatively, and interactively.
Here are some ways video can come in handy with text messages:
Sending product demo videos to potential customers
Seeing a product in action can help consumers decide whether to purchase. Certain things about some products cannot be described by text alone. Showing your audience what it can do will give them a better understanding. Plus, special effects in videos can help boost their interest and excitement about what you offer.
Sending how-to videos for technical support
Whether it's for a product or service, sending instructions in video form helps customers understand it better, boosting customer support to a whole new level.
Sending company newsletters in video format
Newsletters in text form require significant effort and time to read through. Make it easier for your employees and loyal customers by creating video versions of announcements, news, and promotions.
Promoting upcoming events by sending video highlights from previous events
An invitation to an event in video form is more exciting for the recipient. Also, showing them brief clips from previous events will give them a glimpse of what to expect, enhancing the excitement.
Sharing key points or summaries of a school or work presentation
For students or colleagues who cannot view presentations fully, a video of key points or a summary helps them catch up. For those who can attend, this type of video serves as a reminder that they can easily access it through their mobile devices.
Sending out video reminders, alerts for meetings, appointments, or events
When you have an important meeting, appointment, or event scheduled with other people, send them a personalized reminder or alert by recording a video of yourself through text. An email or calendar alert might not be possible, and sending them a personalized video will make them feel unique and valued.
How to Send a Video via Text Messaging
There are other ways to share videos with your customers, subscribers, employees, or students. Learning how to send a video through text may be the last thing on your mind, but as of 2018, a majority of people watch videos using their mobile devices. Therefore, it makes sense to reach them through SMS or MMS.
One way to send a video via text is to insert a clickable link in your text. Using the link, they can click it to redirect them to where the video is hosted or download the video to their mobile device. However, this will depend on which phone or tablet model viewers are using. Some models will display a thumbnail image of the video, while others will not.
Using TextMagic to Send Videos
TextMagic is a quick and easy solution for sending videos through text. It's an easy-to-use texting platform that lets you send and receive text messages online. To use it
First, login into your TextMagic account and go to the Compose tab
Select the contact or mailing you want to text
Type your message and paste the video URL
Last, click Schedule to set a schedule for sending your message, or click Send to send it instantly.
Video Text Messaging Best Practices
Whatever your purpose for learning to send videos through text messaging, you can do the following to help boost its effectiveness and impact on mobile users.
Use an online video editor to add captions or subtitles to your videos. Make sure that captions are large enough to be read, which helps the hearing impaired and those who prefer to watch videos with the sound off.
Use a tool that shortens URLs. Avoid the generic bit.ly URL shortener, as most mobile carriers block them, especially in North America.
Keep your videos short, making them easier to insert in text messages, and they are sent faster.
Opt for a widely supported video format such as MP4.
Before sending a link designed for an online video player, ensure it loads properly on slower mobile devices or connections.
Conclusion
Multi-media marketing is currently at peak performance, and video content is increasingly popular. Even employers and educators are taking advantage of its popularity. They use videos to communicate with colleagues, employees, and students more efficiently.
Creating impactful videos and adding them to text messages will make your messages more engaging and easier to follow. There's a greater chance for recipients to respond positively to your texts when the experience is positive. So, learn how to send a video through text and spice up your text messages with videos now!
---