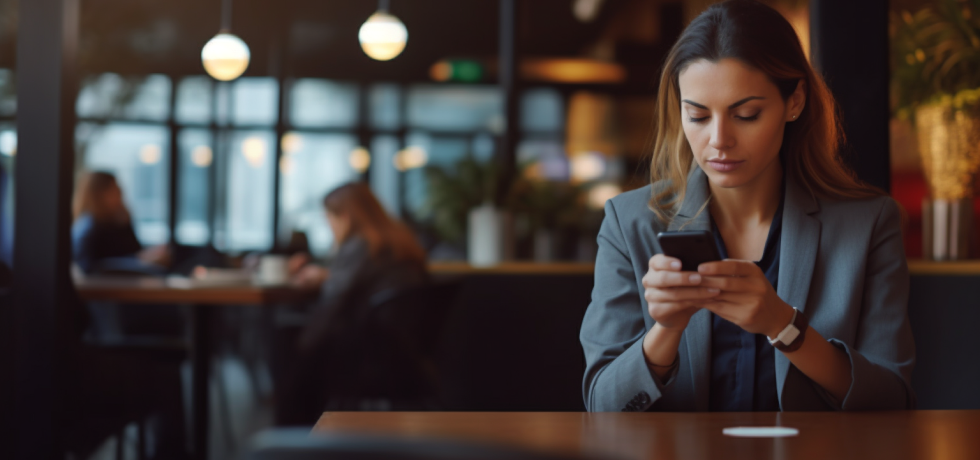 Nowadays, businesses are adapting their communication strategies to be more interactive and human-centric, especially since the vast majority of consumers crave genuine connections and instantaneity.
In this regard, conversational messaging with SMS marketing has proven to be a game-changer. With this strategy, you can answer the customer's questions about your product and use it as a follow-up technique to seal deals, thus boosting your campaigns' efficiency.
But what exactly is this approach, and how does it elevate SMS marketing from a mere notification tool to an engaging dialogue platform? Dive into this article to unravel the intricacies of conversational messaging and its transformative impact on SMS marketing strategies.
What is conversational messaging?
Conversational messaging refers to the practice of engaging with prospects and existing clients through individualized interactions across various messaging platforms. It spans a wide spectrum, covering all personalized, dialogue-based exchanges that businesses have with their audience via messaging channels.
This approach emphasizes building stronger, more personal connections by facilitating genuine conversations, rather than pushing out generic, one-way messages.
From chats to conversations: The evolution of messaging in business
Seeing how much businesses adopt conversational marketing, you might think it's a recent trend. However, conversations in marketing are as old as marketing itself. Over time, it has morphed from physical conversations to virtual ones using mobile devices.
With the emergence of SMS and its evolution, businesses discovered that conversations via text were more effective. As such, the concept of conversational messaging solutions in business came into being.
In order to effectively cater to their customers, businesses must ensure that their communication is straightforward and accessible. For instance, if a significant portion of your audience is active on WhatsApp, it's imperative for your brand to establish a presence there. The same principle applies to other platforms such as Facebook Messenger, SMS, Telegram, Sigma, and beyond.
Engaging customers on platforms they already frequent and trust is important. It not only facilitates seamless interactions but also fosters a sense of security and genuine engagement in communications.
Another good thing about conversational messaging is that it's not only the business that gains from it. Users can get clarity on services, fix appointments, and make inquiries on products from the comfort of their homes. So, on one hand, businesses build their customer engagement, loyalty, and their company image. And on the other hand, customers get quick, easy, and efficient communication in return.
Different messaging platforms dominate based on region and user demographics. In the U.S., traditional SMS messaging holds a strong position, especially among the broader population. In Europe and South America WhatsApp has emerged as a favored choice for the younger generation and those who frequently communicate internationally.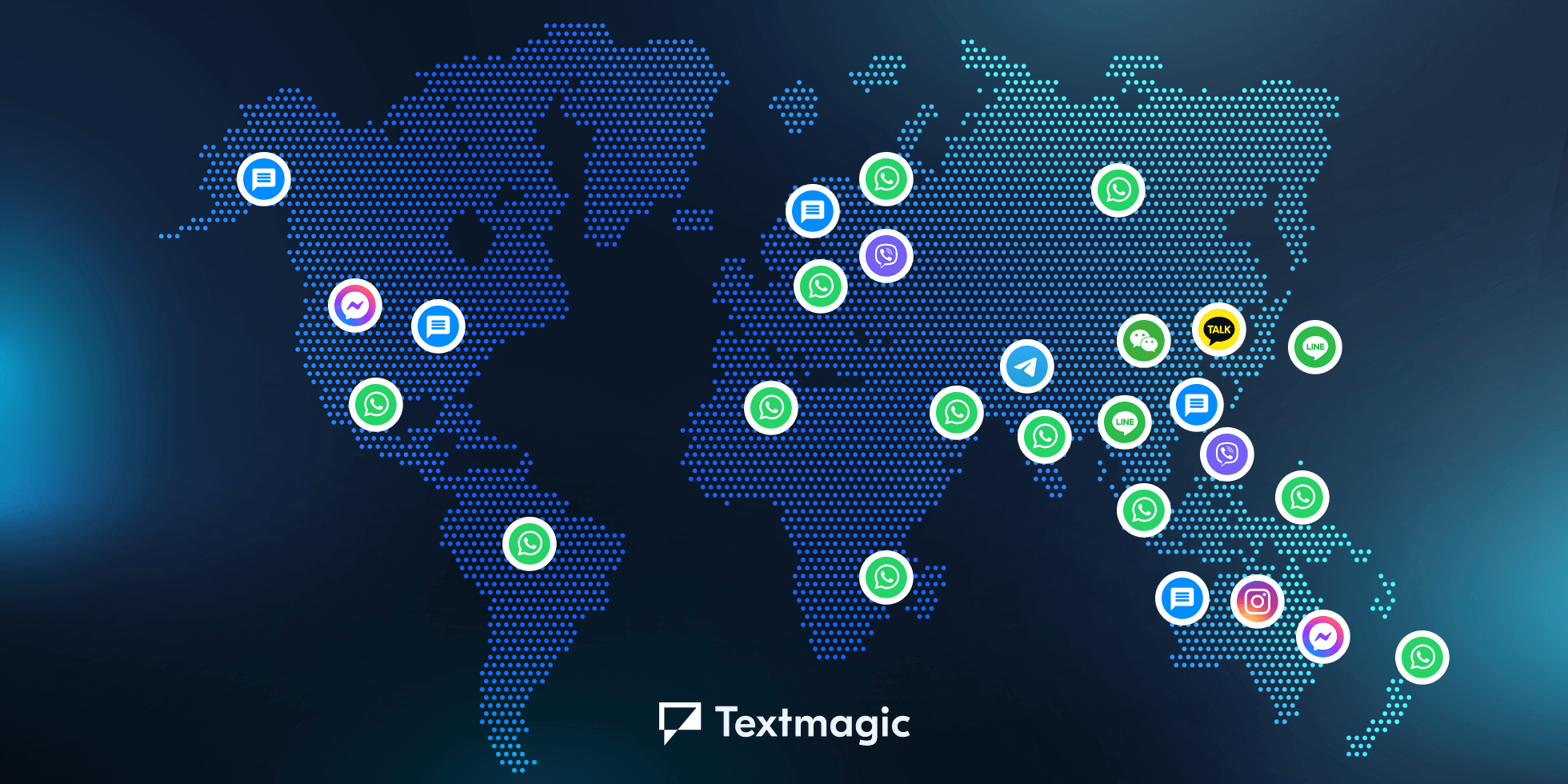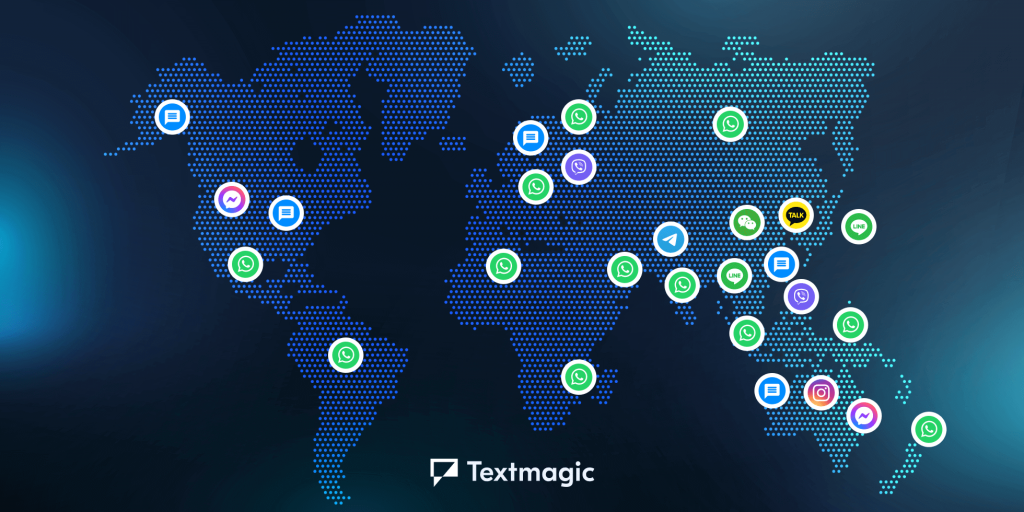 Benefits of conversational messaging
Statista says that over 6 billion people use smartphones worldwide. Most of these people would rather communicate with a business via text messages.
Businesses prefer using SMS as a channel for conversational text messaging because it's cost-effective and gives immediate results. Not to mention, it enables them to build a larger customer base than other communication channels.
While SMS remains vital for business communications, conversational messaging offers significant benefits to deepen customer connections:
Ease of brand outreach: When users already favor a messaging app for personal chats, it streamlines the brand's communication on that platform.
Unified communication: Users can shift from juggling emails, apps, and calls to a seamless chat with brands on their go-to messaging app.
No new app downloads: With conversational messaging, brands engage users on familiar platforms, eliminating the push for additional app installations.
Targeted reach: Businesses can hone in on platforms with high user activity, sending customized messages to cater to individual preferences, enhancing engagement and expanding their audience reach.
Consistent brand education: This mode offers businesses a platform to regularly update customers on brand values, ethos, and products.
Buzz creation: Crafted messages can heighten excitement for new launches, bolstering brand loyalty and piquing user interest.
Beyond traditional messaging: Conversational commerce and messaging eclipse traditional methods, offering direct, engaging communication over broadcast messages that can come off as spam.
Personalized communication: Unlike the one-size-fits-all approach of broadcast texts, conversational messaging tailors interactions to individual users.
Human touch in automation: Even within automated messaging systems, there's room to include genuine human interaction, such as follow-ups post a broadcast message.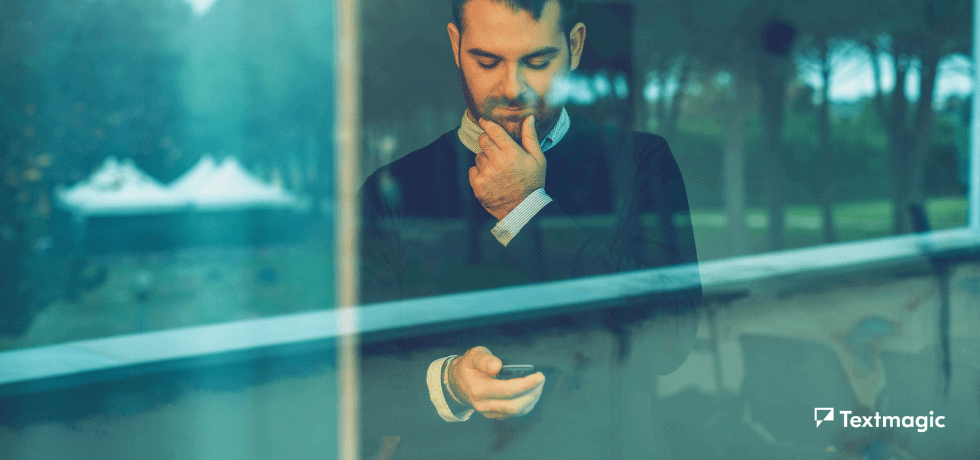 The anatomy of an effective SMS conversation
Like any effective marketing strategy, conversational SMS messages have a structure. This makes each message appeal to the reader and hold their attention throughout the conversation. Here are four qualities of an effective SMS conversation:
Brevity and clarity: While having an SMS conversation with your clients, it's always important to keep each message brief and clear. Ideally, messages should span between 3 to 4 sentences, and each message should go straight to the point.

Personalization: For an SMS conversation to produce the best results, you must communicate with your clients on a personal level. You can include their first names in your messages or study their preferences and craft your messages accordingly.

According to McKinsey, brands excelling in personalization see faster revenue growth than competitors, and 73% of consumers believe that a tailored experience fosters brand loyalty.

Timing and frequency: Timing enables you to reach users when they're free to engage in a conversation. Combining correct times messages with quick responses ensures the client doesn't lose interest in the conversation.
Compliance with regulations: Customers value their privacy, and you should, too. To do this, you must comply with

text messaging laws

. Users should also have the option to opt in or out of the campaign list.
Best practices for SMS conversational messaging
While implementing your SMS conversational messaging solutions, some best practices help boost its efficiency. Below, we'll explain some of these best practices and their importance in your strategy:
Crafting a strong Call-to-Action (CTA)
The call to action is vital in SMS conversational messaging solutions because you can use it to start a conversation. For instance, your CTA can urge users to send you a message if they have any questions. And from that point, the conversation can begin.
Incorporating multimedia (MMS)
It's always a good idea to add other media forms aside from written media to your conversational messaging strategy. Voice notes, pictures, and videos can help you keep the user engaged in the conversation, thus driving its success.
Now, to incorporate multimedia (MMS) into your strategy, you must use a conversational messaging platform that has multimedia features. This enables you to plan how to use these media in the conversation to ensure it's efficient.
Ensuring two-way communication
Two-way communication is also a feature that should come with your conversational messaging platform. Brands catering to this preference by offering individualized, two-way chats can better meet consumer expectations, resulting in a higher sales conversion rate.
Maintaining privacy and security
While focusing on ensuring your SMS conversational strategy is effective, you must also value your client's privacy and security. To do this, always ensure to use mobile opt-ins in your messaging.
Furthermore, you must comply with regulations like the Telephone Consumer Act (TCA) to prevent the risk of fines and lawsuits.
SMS conversational messaging trends
As technology evolves, it's only expected that technology-incorporated concepts such as conversational text messaging will follow. Below, we will discuss some future trends to expect:
Rich Communication Services (RCS): In virtual communication, it's just as easy to lose your client's attention as it is to gain it. But with the introduction of RCS into conversational messaging, you won't have to worry about losing any attention. It will enable you to send more captivating texts embedded with videos and audio to captivate your audience.

Cdiscount, a leading French e-commerce site, boosted its messaging with RCS, enhancing product visibility. This led to a 4% rise in revenue and a 9% larger cart size.
Artificial Intelligence (AI) and chatbots: Recently, artificial intelligence has proven useful across many sectors, including conversational messaging. With this technology, you can use chatbots to answer clients' questions and attend to users.

Belfius, Belgium's top banking app, introduced an AI chatbot to streamline insurance claims for its 3.5 million users. This innovation not only simplified the user experience but also saved their support team around 600 work hours.
Integration with other messaging platforms: As communication technology develops, integrating SMS conversations with other messaging platforms will become much easier. This integration would lead to timely and effective message delivery, as well as a pleasant customer experience, allowing customer care teams to concentrate on the most urgent and intricate requests.

What is more, users feel more at ease interacting with businesses on familiar channels, which bolsters security and cultivates trust and loyalty.
Conclusion
Conversational messaging stands as a transformative force for SMS marketing. By shifting from a one-size-fits-all broadcast approach to a personalized, two-way dialogue, businesses can forge deeper connections with their audience. Users no longer feel bombarded with generic messages; instead, they engage in meaningful interactions on platforms they're already familiar with.
As brands integrate conversational messaging, they're not just enhancing their SMS marketing strategies but also redefining customer engagement, setting new benchmarks for responsiveness, personalization, and customer satisfaction. In an age where the customer experience reigns supreme, conversational messaging emerges as the game-changer, bridging the gap between businesses and their audience like never before.
From SMS to dialogue: Discover Textmagic's conversational edge.
Cezarina Dinu
Content Marketing Manager at Textmagic, seamlessly integrating SEO strategies, UX, and data analysis for maximum audience reach.
Get the latest news from us
Subscribe to our newsletter to get all updates to your inbox.
Related articles
---
---
---
---
---