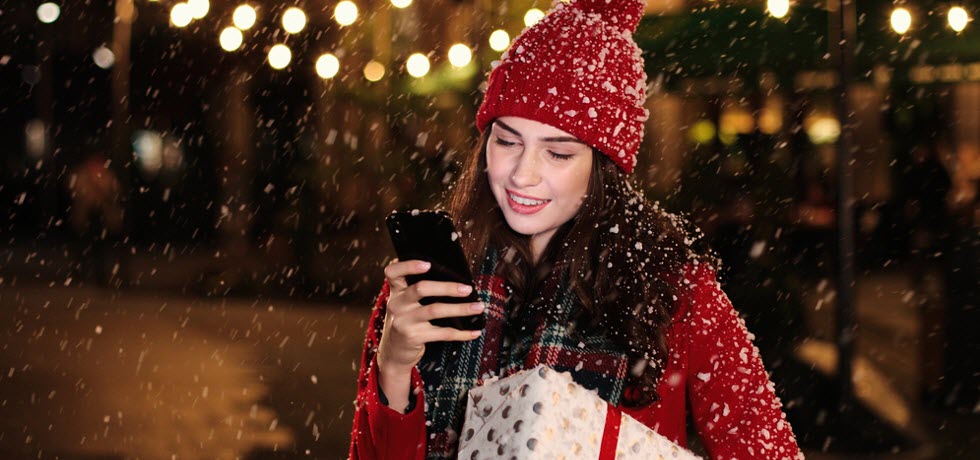 It's that time of year again – Black Friday, Cyber Monday, Christmas, and other special dates are right around the corner. The National Retail Federation expects that, this year, November and December retail sales will increase by a maximum of 11.5%
You don't want to miss out on your slice of that warm pumpkin pie! Here are powerful holiday text message ideas that are guaranteed to increase your sales this season and put your company's profile in the spotlight.
Business text messaging tips for the holiday season
What you first need to know about text messaging is that it's truly one of the most effective modern marketing channels. Surprisingly, people are more likely to read promotional SMS than even email. Think about it – most of your friends and colleagues keep their phones on them most of the time, right?
The best holiday text marketing campaigns don't necessarily have a holiday marketing message attached to them. The most important thing you need to do when you decide to send out a message of any kind is think about the recipient and how the message might have a positive impact on them.
Some customers respond to emotion, others to immediate benefits. Holiday business messages can be formulated in such a way that both the emotional and immediate benefit factors are met.
Benefits don't necessarily refer to the financial factor; sometimes helping someone out in a crisis situation can be a benefit in itself, because it makes people feel useful. Before you send out any kind of message, just make sure there's something in it for the recipient.
The basic idea behind text message marketing is that customers and leads give you permission to text them greetings and information on special promotions and sales. SMS is an opportunity to enhance customers' experience of your brand while increasing your return on investment. Here are the basic rules of customer engagement via SMS.
1. Only text customers who've opted in
You may be wondering why you can't contact your email subscribers and social media followers via text messaging if you already have their phone numbers. Text messaging is a form of "permission-based marketing." A phone number is one of the most intimate pieces of contact information that someone can give you, so don't take advantage of it by overstepping your boundaries.
Instead, create a strong mobile opt-in list using best practices. This way, you'll avoid FCC intervention (which can include hefty fines) and improve, rather than destroy, the relationships you have with your customers.
2. Take the opportunity to strenghten relationships
The holidays are a time of festivities, and they're also a time of stress. There's no way to know for sure how your customers feel, so try to always use an upbeat tone when sending holiday text message greetings.
Business holiday cards don't need to be that formal during festivities. Lose the black tie and slip into something more comfortable, while keeping a respectful tone of voice. Even the toughest business partners enjoy the occasional holiday joke, so feel free to send that quirky SMS every now and then.
Furthermore, there's more to SMS than just coupon codes. Instead of sending a promotion each time you reach out, you can ask recipients to visit a piece of fun content on your website, like your social media profile, or participate in a poll. Relationship building should always happen before you ask someone to make a purchase.
3. Keep your messages short and sweet
If your text messages are relevant and to-the-point, you will have a much higher success rate with SMS promotions during the holidays. If someone orders from you regularly, include gratitude statements.
Keep your contact list segmented into groups to avoid sending messages that seem impersonal. Track your website views, responses, and everything related to customer interactions to maintain a consistent voice with SMS recipients.
4. Use short URLs in your text messages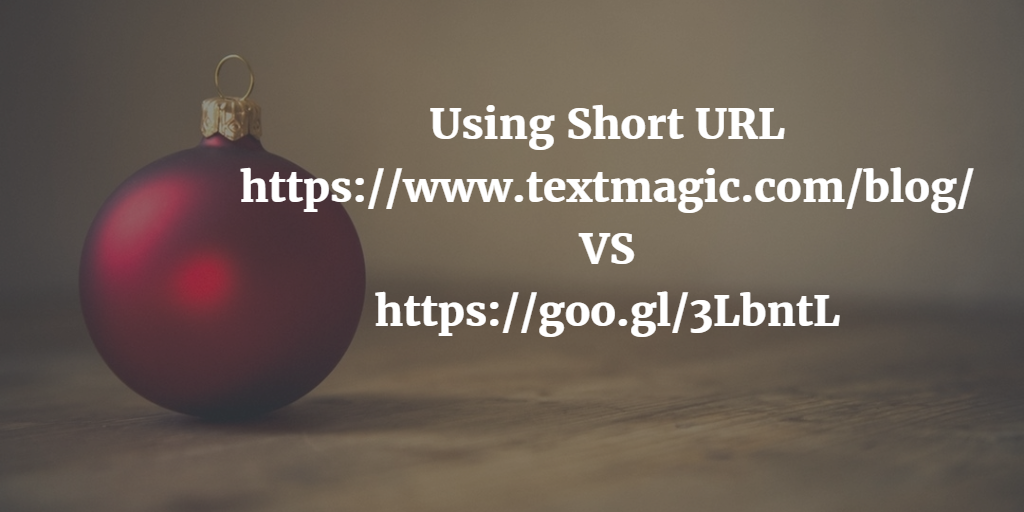 Short URLs can be created for any page on the web. Rather than sending someone a link that's several lines long, use a link shortener. This will make your messages cleaner and more readable.
Short links give back valuable character space to text messages. A shortened URL can be limited to 12 characters, which is a major perk for those who feel like less is not always more…now it can be.
5. Use a call to action
If you don't tell consumers what to do, they aren't going to do anything. If the call to action is not immediately visible, recipients probably won't engage with you any further. So, if you want text message recipients to visit your content and use your coupon codes, you have to tell them.
If you choose to go the extra mile for your customers, the VIP program is the way to go. Text Magic lets you create separate contact lists that receive personalized messages, which is a nice touch, especially during the holiday season.
Holiday text messages for business
As you prepare your holiday gifts and flash sale promotions from the end of October through to the beginning of next year, you want to be prepared to reach out to each of your text messaging subscribers. Show customers that you haven't forgotten about them. Use these templates in your bulk SMS queue just before each upcoming holiday.
QR codes are another great way of reaching out to existing and potential customers. Display options vary from TV screens to cash register stands and packaging accessories, so clients can choose to sign up for your store's latest promotions instantly, just by scanning the code with their phone.
October 31st is a spooky day, hence maybe the only time of the year you can be a little dark. Remember, though, you are a business, so don't be distasteful. Keep your Halloween text messages fun and make sure they don't go against your brand image.
1. Thanksgiving holiday texts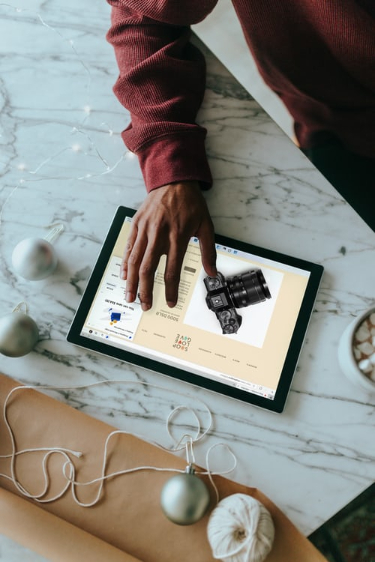 At Thanksgiving, in November, many people are feasting, spending time with family, and enjoying the calm right before the Black Friday storm. This pre-Christmas season is filled with opportunities when it comes to starting your holiday marketing campaign on the right foot.
What else are people enjoying these days? How is your product or service relevant to their health and happiness? Leverage your value with relevant holiday card messages or simply share thanks.
2. Black Friday text messages
You either love Black Friday or you hate it. It's that day when sales are extreme, and so are shoppers. What do you have to offer your patrons that they didn't see elsewhere? Show them how being part of your mailing list is truly a benefit.
3. Cyber Monday text messages
Cyber Monday is the online version of Black Friday. While most people were out scrambling for deals on Friday, some people waited patiently over the weekend for the cyber world to start promoting their sales. If you have an online store, leverage this holiday – patrons will be expecting it.
4. Christmas holiday texts
Now that December is here, think about typical consumer behavior. People were doing a lot of their shopping at the end of November, in preparation for Christmas, but they're probably not done yet.
At any point during the holiday season, you can refer to this big holiday, but try to be mindful of your customers with alternative beliefs and customs – Christmas is, first and foremost, a family holiday.
Conclusion
Make sure you're ready to funnel some of your customers' extra spending this holiday season. Follow the best practices for commercial text messaging and use the holiday text message templates to get your wheels turning.
You can use some of the examples above, word-for-word, and adjust others to fit your needs. If you haven't already, it's time to plan your holiday SMS strategy. Use this guide to get started right away and take your holiday marketing strategy to a whole new level.
SMS subscribers will surely enjoy their personalised holiday quotes, and a feeling of good cheer will take over any workspace. Share it with your colleagues now to make sure everyone is ready for the rush.
---