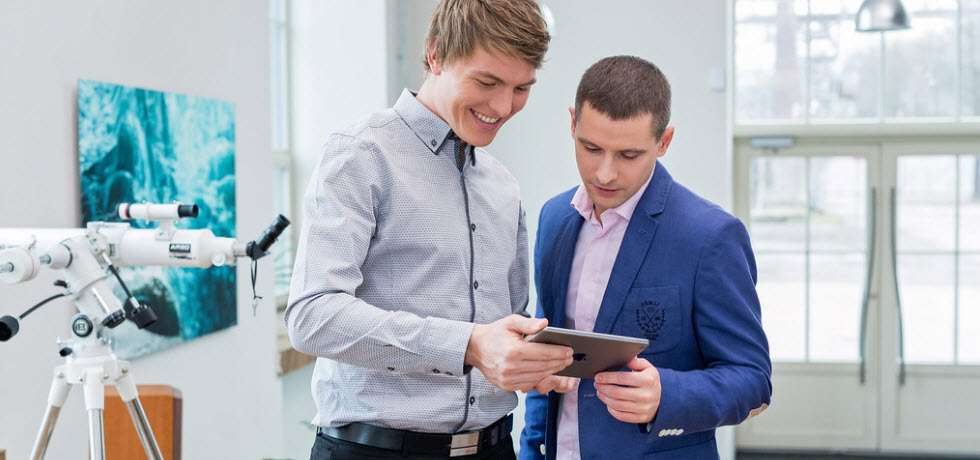 Businesses that use SMS marketing tend to enjoy better customer satisfaction and conversion rates than those who do not. A recent study showed that the use of text messaging during a sales process can increase conversions by more than 100%, and that sending three or more relevant text messages after first contact with a customer can ramp up conversions by 328%.
Those numbers aren't all that surprising when you consider the statistic that 90% of consumers who join mobile loyalty programs feel they gain value from them. Results like these make SMS a popular marketing platform for both customers and business owners alike.
If you're new to text marketing, the first thing you'll need to do is grow an SMS opt-in list. There are lots of strategies you can use to increase your opt-ins. And of course, the more opt-ins you have, the more successful your SMS campaign will be, so pay attention:
Use Your Email Customer Base as a Starting Point
Your email customer base is the best place for you to start. This already includes your loyal customers and is the ideal springboard for launching a successful text marketing campaign. To kick-start your new program, first send your email customers a special message informing them about your new texting program.
In the email, highlight the benefits of joining the program (access to exclusive sales and discounts, appointment reminders, VIP access to events, etc.). Be sure to give them clear instructions on how to opt-in, e.g., "Text OPT IN to 54321 to receive texts with exclusive offers and discounts."
Integrate SMS Across All Media
The companies who see the best results in creating their opt-in base are those who incorporate SMS into all of their marketing media. The more integrated you make your text marketing push, the more customers will opt in. Make sure you let customers know how to opt in to your texting program via:
In-store signage
Billboards
Leaflets
Kiosks
Social media
Email
Website
Radio and television
Any other form of advertising your brand uses.
Employees should also be coached on how to effectively give information and instructions to customers on how to opt in, e.g., "If you're interested in exclusive discounts and events from our store, sign up for our texting program by texting OPT IN to 87654."
Make it Exclusive
One thing that appeals to texting customers is that they can get access to sales and discounts that are only available via SMS. Customers will be more motivated to sign up if they know that they'll gain special benefits from doing so. However, if you offer the same discounts via social media and email, then customers may not see the point in joining the SMS program too. So make sure you let them know that by opting in, they'll gain access to exclusive deals available only to customers in the SMS program.
Kiehl's cosmetics company advertised their SMS campaign by promising customers up to three location-based text offers per month. Besides growing their opt-in list, they gained a 73% redemption rate on their offers. These exclusive deals were appealing to customers because they offered value to them and could only be accessed through the SMS campaign.

Run a Contest
People love free things. One of the best ways to get people to sign up for anything, including for your SMS program, is by giving something away. Crown Events Management launched an SMS sweepstakes campaign during the live event and live streaming of 2021 AMA Supercross Races. Participants had a chance to win a GoPro Hero 9 camera simply by texting the word GOPROSX to the number 65047. People entered the competition in thousands, and their phone numbers and email addresses were automatically added to their mobile opt-in list and their social media following also increased.
This strategy even worked for Peta2, a youth nonprofit organization for animal rights. Participants were offered free buttons, sunglasses, or bags for opting in to their text campaign to raise awareness of cigarette testing on animals. An impressive 25,000 people opted in.
Though in these case studies the organizations were very different, one was a for-profit business and the other a nonprofit organization, both were able to meet their goal of increasing their SMS opt-ins by offering free stuff.
Offer a Promotion
You don't necessarily have to give things away to entice people to your SMS campaign. A well-planned promotional push can also generate impressive results. For instance, Redbox DVD rental kiosks ran a promotional campaign called "10 Days of Deals", where participants texted "DEALS" to their SMS number on each of the 10 campaign days in order to win anything from 10 cents to $1.50 on their next video rental. They also advertised via their email database, Facebook page, and at their kiosks. 400,000 customers participated, thus substantially increasing the Company's opt-in list and their revenue.
Taco Bell ran a campaign offering a free Frutista Freeze with any food item purchase and increased their opt-ins by 13,000 subscribers in just 5 weeks.
Thus as you can see, promotions can also generate incredible results for your texting campaigns, including growing your opt-in list.
A Word About Compliance
When building your SMS customer base, it's important that you remain compliant with current laws. Take heed from some of the more infamous cases of SMS non-compliance lawsuits, like Twentieth Century Fox and Burger King. The basic rule is that if customers haven't opted in, then you don't have permission to send texts to them; only send texts to customers who have opted in, and hence this is why your opt-in list is so important.
If you send a text to a customer who hasn't opted in, then you're invading that customer's right to privacy and you can be sued. Though your SMS service should be well-versed in these laws and how to abide by them, it's good for you to also be informed on how to comply.
As you can see, most of these ideas not only serve to increase your opt-in list, but also help to maintain customer loyalty in your SMS campaign and to increase revenue. Exclusive deals, promotions, and contests can all be unique benefits for customers to encourage them to opt in to an SMS program. For more inspiration on SMS marketing strategies, check out our SMS marketing guide!
---