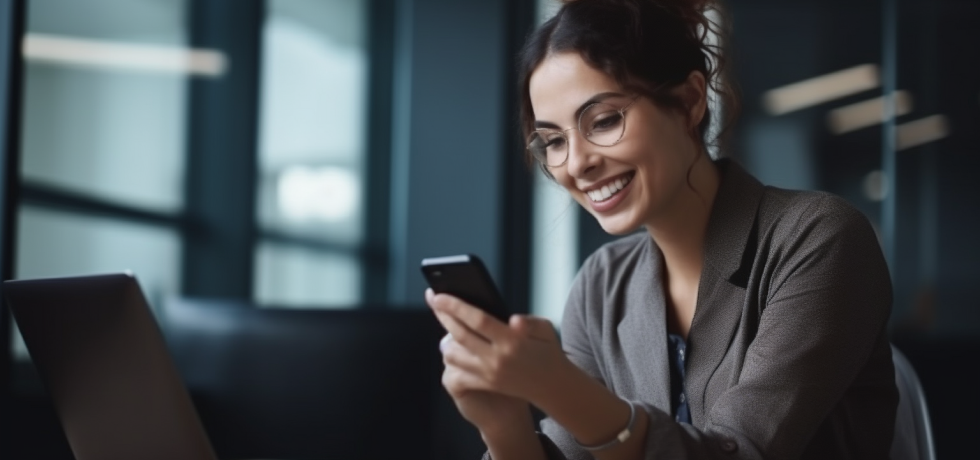 In 2021, the global conversational commerce market was valued at US$5,345.5 million. In 2023, it is projected to reach US$26,301.8 million, exhibiting a compound annual growth rate (CAGR) of 15.6% during the period from 2022 to 2032.
This exponential growth presents a tremendous opportunity for businesses to capitalize on this emerging trend and stay ahead of the competition.
By embracing conversational commerce, companies can foster meaningful and personalized interactions with their customers, leading to increased engagement, customer satisfaction, and, ultimately, revenue growth.
In this article, we will explore the definition and concept of conversational commerce, as well as delve into the importance and benefits of implementing it in business strategies.
What is conversational commerce?
Conversational commerce refers to the use of messaging platforms, chatbots, and other communication tools to facilitate real-time conversations between businesses and customers. It leverages technologies like artificial intelligence (AI) and natural language processing (NLP) to create interactive and personalized experiences, simulating human-like conversations.
Benefits of engaging in conversational commerce
Here are some of the main benefits of conversational marketing:
By integrating messaging platforms into their customer support and sales processes, businesses can offer real-time assistance, answer queries, and provide tailored recommendations, creating a more engaging and satisfying experience for customers.
Conversational commerce also allows for targeted promotions and personalized offers, further boosting customer engagement and loyalty.
Businesses can provide round-the-clock support and assistance. Automated chatbots can handle routine queries, provide product information, and process simple transactions even outside regular business hours.
Conversational commerce reduces the need for manual, time-consuming interactions. Chatbots and automated messaging systems can handle a significant volume of customer inquiries simultaneously, freeing up human resources to focus on more complex tasks.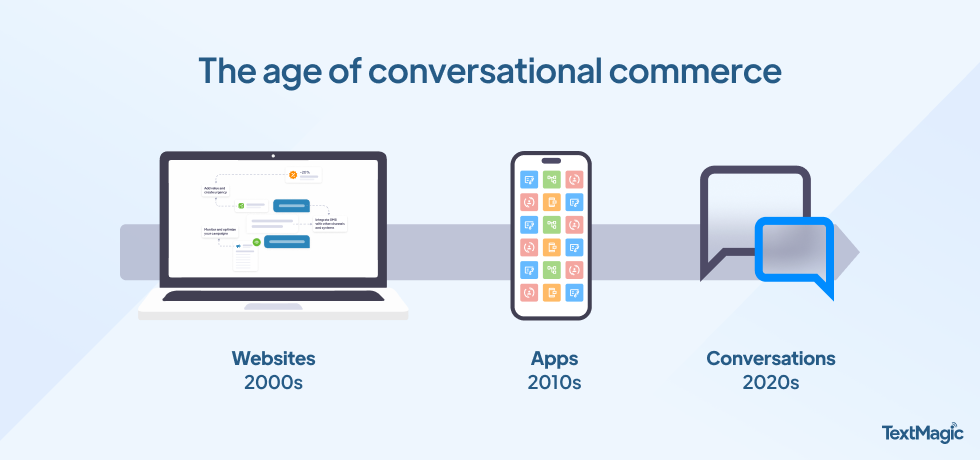 Where is marketing headed?
The Future of Marketing is Conversational, and the insights from the State of Conversational Commerce Report, affirm this notion. With 88% of consumers actively seeking text messaging conversations with brands, SMS has clearly emerged as a critical channel for businesses to engage and transact with their audience effectively.
According to the same report, a staggering 91% of consumers have either already opted into at least one brand's SMS program or expressed their interest in doing so. This statistic clearly demonstrates the growing acceptance and demand for SMS as a preferred communication channel between consumers and brands.
The role of SMS in enabling conversational commerce
SMS plays a crucial role in enabling conversational commerce by providing a direct and instant communication channel between businesses and customers.
Texts help provide interactive and personalized experiences similar to face-to-face interactions. Through SMS, businesses can engage in two-way communication, responding to customer queries, providing support, and facilitating transactions.
Advantages of using SMS for customer engagement and transactions
Text messages have a high open rate, with most recipients reading the messages within minutes. This ensures that your communication is promptly received and has a higher chance of being acted upon.
Texts allow businesses to engage with customers instantly. This real-time communication fosters a sense of urgency and enables businesses to deliver timely information and offers.
Texts can be personalized with customer information. By segmenting your audience and sending targeted messages, you can ensure that the content is relevant and resonates with recipients. Personalization enhances customer engagement and increases the likelihood of conversion.
SMS marketing relies on customers opting in to receive messages, ensuring that you are reaching an audience interested in your products or services. Furthermore, SMS provides an easy opt-out mechanism, allowing customers to unsubscribe from receiving messages if they no longer wish to receive them. This ensures compliance with privacy regulations and respects customers' preferences.
SMS is a non-intrusive communication channel that fits seamlessly into customers' daily routines. It does not require an internet connection or specific smartphone capabilities, making it accessible to a wide range of users.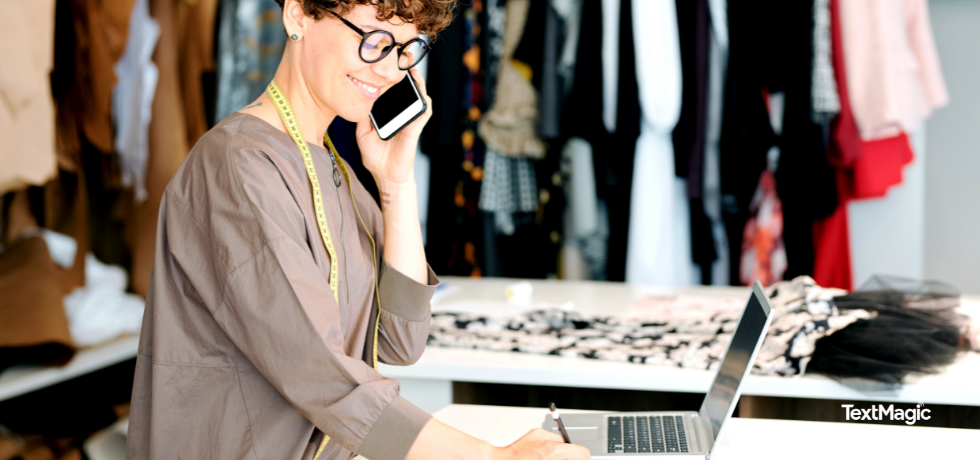 How to implement conversational commerce via SMS marketing
According to a recent Attentive survey, 52% of respondents expressed their intention to boost their SMS marketing budget in 2023. On average, they plan to increase their investment by 14% year over year.
The same study showed that SMS has proven to be a highly effective channel for brands to retain and expand their customer base. Among the marketers surveyed, 53% consider SMS as one of their top three revenue-generating channels. Additionally, out of those respondents, 22% reported that over 20% of their total revenue is derived from their SMS marketing program.
Below are a few strategies that will help you implement conversational commerce through texts.
Build personalized and interactive SMS campaigns
Divide your customer base into segments based on demographics, preferences, or purchase history. This allows you to tailor your SMS campaigns to specific groups and send more relevant messages.
Incorporate interactive elements like clickable links or buttons within your SMS messages. For example, you can send a message with a link to a mobile-optimized landing page where customers can explore products or complete a purchase.
Use customer data to personalize your SMS content. Include the recipient's name, reference their past purchases or preferences, and provide personalized offers or recommendations.
Starbucks utilizes SMS marketing to engage customers with personalized offers, rewards, and promotions. For instance, Starbucks may send SMS messages addressing customers by their names and referencing their favorite drinks or past purchases.
They also provide personalized offers, such as discounts on specific menu items or bonus rewards for frequent visitors. By tailoring their SMS campaigns to individual customers, Starbucks creates a sense of exclusivity and makes customers feel valued.
By leveraging TextMagic's features, businesses can implement personalized and interactive SMS campaigns similar to Starbucks, fostering customer engagement, loyalty, and ultimately driving sales.
Integrate chatbot technology for automated conversations
Use chatbots to greet new subscribers, provide information about your products or services, and guide them through the onboarding process.
Train your chatbot to handle frequently asked questions and provide instant support to customers. This can include information about shipping, returns, order status, or general inquiries.
Implement a chatbot that analyzes customer preferences and purchase history to offer personalized product recommendations via SMS. Customers can engage with the chatbot by answering questions or providing feedback.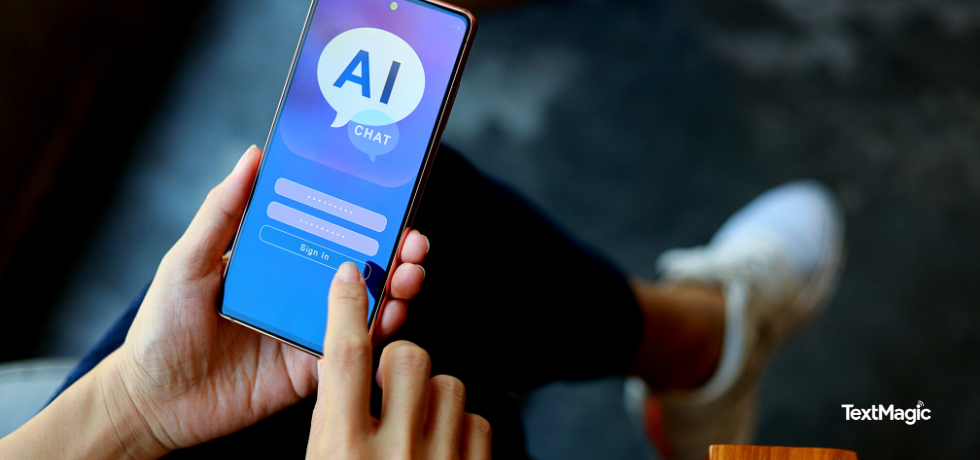 Strategies for effective customer engagement through SMS
Send SMS messages at appropriate times and avoid excessive messaging. Respect local regulations and customer preferences regarding the frequency of communication.
Keep SMS messages short, clear, and easy to understand. Use concise language and avoid jargon or complex terms.
Include a clear call-to-action in your SMS messages, such as Reply YES to confirm or Click here to learn more. This encourages customer engagement and guides them towards the desired action.
Ensure privacy and security in conversational SMS interactions
Ensure that you have obtained proper consent from customers before sending them SMS messages. Follow applicable data protection laws and regulations.
Safeguard customer data collected during SMS interactions. Encrypt sensitive information and implement secure storage practices to protect customer privacy.
Provide an easy opt-out mechanism for customers who no longer wish to receive SMS messages. Respect their preferences and promptly remove them from your SMS marketing list.
Conversational commerce SMS templates
Next, we will present you with 10 examples of conversational commerce via SMS marketing. Alongside each example, we provide ready-to-use templates that you can customize to fit your brand and engage your audience effectively.
1. Product recommendations/upselling
2. Support chat
3. Feedback and surveys
4. Loyalty programs
5. Data collection
6. Exclusive contests and giveaways
7. Abandoned cart recovery
8. Flash sales and limited-time offers
9. Exclusive content or sneak peeks
10. Customer onboarding and education
Wrapping up
While SMS marketing is a valuable promotional tool, you will need to ensure that your campaigns provide value to customers. Offer exclusive content, sneak peeks, and educational resources to enhance their experience and build loyalty.
By creating personalized and interactive SMS campaigns, integrating chatbot technology, and employing effective customer engagement strategies, businesses can leverage the benefits of conversational commerce via SMS.
Unlock the potential of conversational commerce with TextMagic!
---