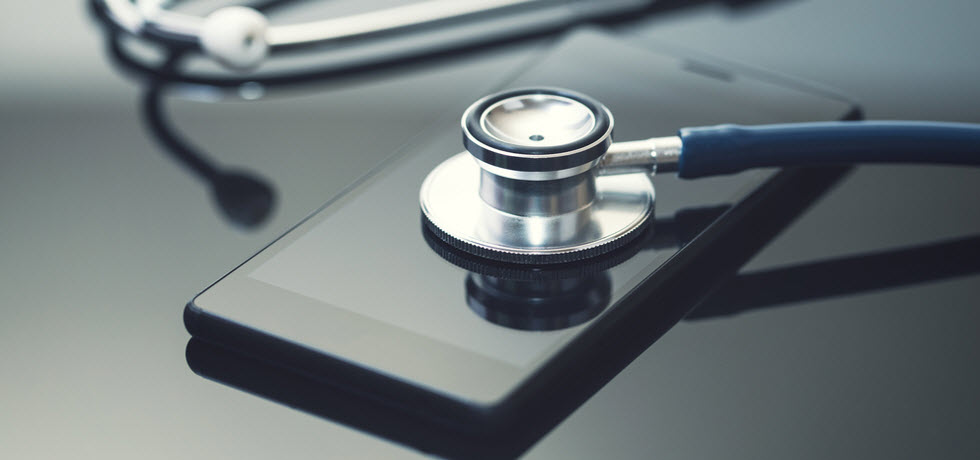 In a world where digitalization meets technology, smartphones have never been more important. Not only do they boost the efficiency of communication, but they've been incorporated into daily living. For something so vital, it is only fitting that you maintain your smartphone adequately.
Due to how common smartphones are, everyone knows the basics of smartphone maintenance. But it goes beyond physically protecting your phone and monitoring how much space you have left.
So, if you're wondering what more you can do to help your phone last longer, you've come to the right place. Here, we will describe various techniques of smartphone maintenance and how to carry out each properly. Let's get started.
1. Regular cleaning and maintenance
It might not look like it, but smartphones accumulate dust. A close analysis of smartphone users shows that people go everywhere with their phones. This might be convenient, but it means that smartphones are exposed to a lot of dust particles.
Regular cleaning and effective smartphone maintenance prevent dust from accumulating in the holes, ports, or even speakers on your phone. Now there are various ways to maintain a clean phone and carry out proper smartphone maintenance. Below are some of these techniques:
Clean the screen and body: Of all the phone parts, the most exposed to dust are the screen and the body. Hence, it is essential to clean these parts as often as possible. To do this, simply swipe at the screen or body of the phone with a dry and soft cloth.

Remove dust and debris from ports: The ports are openings connecting the phone's internal parts to the external environment. These openings often accumulate dust and debris that you must clean out regularly to maintain your phone. It is advisable not to use any moisture while cleaning out the ports. You should also ensure your phone isn't turned on or plugged into electricity. When everything's in place, use a thin and sturdy but not sharp object to pick out debris from the port.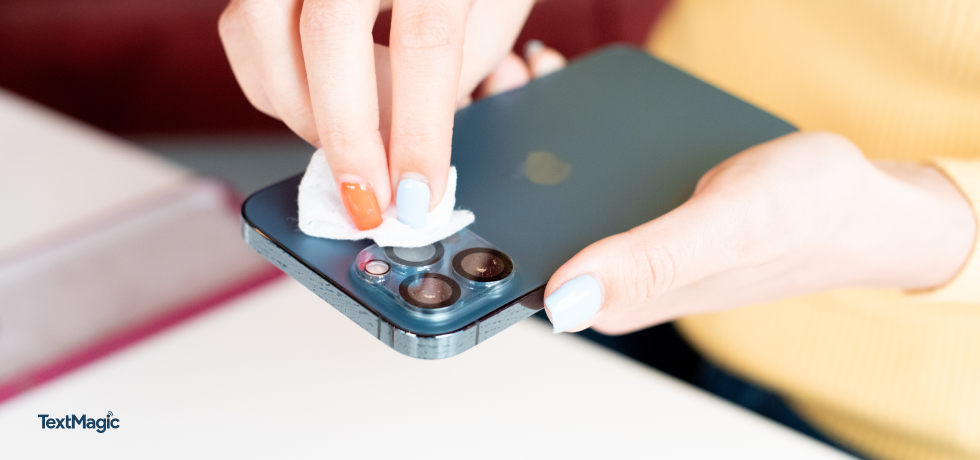 Clean the camera lens: To clean your camera lens, you first apply a small amount of lens cleaning fluid to a cloth and wipe the camera lens. To remove any leftover dust particles, you can use a dry material to swipe at the lens one more time.

Use a case and screen protector: This is the final step to protecting your phone from both damage and dirt. A screen protector and phone case serve as shock absorbers. So when you apply them, any damage to the phone doesn't directly impact the device. For example, if your phone falls to the ground, the screen protector might crack, but the screen won't. You can also easily change the screen protector and the case if they get too damaged. This means your phone gets both protection and customization according to your taste.
2. Battery care
In recent times, we've seen technology arise with battery-saving modes on smartphones and optimization features that aim to extend battery life and improve overall performance.
Manufacturers have been focusing on enhancing battery efficiency to meet the increasing demands of modern smartphone users, who heavily rely on their devices for various tasks throughout the day.
Smartphone battery maintenance starts from knowing how to properly charge your battery to understanding how to optimize it. In addition to these, here are some things you can do to care for your smartphone's battery:
Monitor battery health: Keeping an eye on your battery health lets you discover battery issues long before they become serious. As such, it helps you save costs, time, and energy since you can attend to the problems while they aren't prominent.

Optimize battery life: Battery optimization helps conserve power on your phone by stopping unnecessary background apps from running. It also prevents unused apps from running unnoticed and using up the battery. Thus, it helps extend your battery life.

Avoid extreme temperatures: For effective smartphone battery maintenance, you must avoid places with extreme temperatures. High temperatures can cause your battery to swell or lose functionality.

According to Avast, the normal temperature for phone batteries is between 32°F to 95°F (0°C to 35°C). If the temperature exceeds this, move your phone to a cooler spot and avoid using the phone till it's cool.

Try partial charging: Contrary to popular belief, frequent partial charging can be beneficial for lithium-ion batteries. Avoid fully discharging your battery and charge it partially throughout the day, especially when it reaches around 20% to 80% capacity, to minimize strain on the battery and enhance its longevity.

Avoid idle charging: Unplugging your phone from the charger once it's fully charged can prevent overcharging and help maintain battery health in the long run.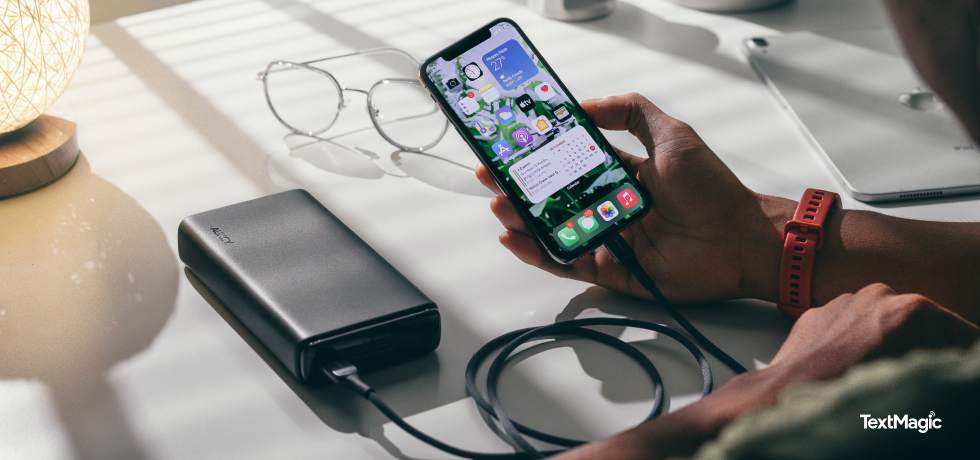 3. Software updates and security
Software updates help ensure your smartphone runs at its best capacity and with the most recent adaptations. By regularly carrying out software updates, you maintain your phone's functionality and keep up with more efficient features.
Fundamentally, smartphone maintenance isn't complete without installing the latest operating system and application updates. In addition, you should also enable security features like fingerprint, PIN, or Face unlock for phones that support these features.
To properly secure your phone, you must use a strong password. You can increase the strength of your password by creating one with numbers, capitalized and uncapitalized letters, and symbols.
4. Storage and memory management
We can agree that storage is one of the most vital determinants of smartphone quality. Before purchasing a phone, most people first confirm that it has ample storage and memory. But as much as large storage is essential, you must know how to manage it.
A significant way to manage smartphone storage and memory is by clearing unnecessary files and apps that clutter space. Another method is by utilizing cloud storage services. By simply moving some files to the cloud, you can declutter your phone and boost its performance.
Furthermore, you should regularly manage your cache and temporary files. Clearing your smartphone cache gives your phone more room to work faster and more efficiently.
5. Safe handling and usage
To a large extent, the way you handle your phone determines how long it'll last. A major part of maintaining a phone includes understanding how to use, protect, and operate the device. Below we'll explore charging habits and other essential tips to help you extend your phone's battery life and keep it running efficiently throughout the day.
Charge your phone with the original or high-quality chargers and cables. This ensures your phone gets the right power to maintain the battery and performance.
Avoid overcharging your phone; unplug it once it reaches 100%.
Keep your phone's battery level between 20% and 80% for optimal performance.
Turn off unnecessary features like Wi-Fi, Bluetooth, and location services when not in use.
Temperatures affect your phone performance. While we all know that extremely high temperatures can damage your phone, cold temperatures too can cause harm. So, it's a good idea to know what to do in both hot and cold weather.
Lower the screen brightness or enable auto-brightness to conserve battery.
Avoid moisture and physical damage for proper smartphone maintenance. This means you must prevent your phone from touching wet, sharp, or hard surfaces.
Disable push notifications for non-essential apps.
Close background apps and clear cache regularly to free up resources.
Use battery saver mode or low power mode when your battery is running low.
Update your phone's software regularly to ensure better battery management.
Limit use of battery-draining apps and games, especially when your battery is low.
Keep your phone at room temperature; extreme heat or cold can affect battery life.
Disable vibrations for notifications and use ringtone alerts instead.
Consider using dark mode for apps with OLED screens to save power.
Monitor battery usage in settings to identify apps consuming excessive power.
Use airplane mode in areas with poor reception to prevent battery drain during constant searching for signal.
6. Backup and data protection
As much as you want to protect your phone, you must also protect your data. Protecting your data means ensuring it remains private and safe with controlled accessibility. You can achieve this by backing up and carrying out data protection.
Below are some techniques for backup and data protection:
Regularly back up important data: Backing up files means uploading them to a third-party platform so you can access them if there's a mishap. Smartphones typically have the automatic backup feature, but you can also backup files manually.

On the one hand, automatic backups occur when your device backs up your files to the cloud without your intervention. On the other, to carry out a manual backup, you create a dedicated backup folder and move copies of your files there.

Both methods of backing up data allow you to retrieve information if it's deleted on your phone or if the phone develops a fault. For example, if you accidentally delete your texts and you want to recover your messages, you can easily do so.
Use encryption and secure cloud storage: Encryption is the process of scrambling data into code that only authorized parties can unscramble. It is one of the best ways to secure data since parties have to first understand the code to gain access to it.

Cloud storage remains among the most secure platforms for reserving information because it automatically encrypts data. This makes the data private, safe, non-malicious, and regulated.
Implement remote tracking and wiping features: In the situation where critical information leaks, there is a way to handle it effectively. This is by tracking and wiping the leaked data.

By implementing remote tracking and wiping features, you ensure your data doesn't get into the wrong hands. And even if it does, you can delete it before the information slips.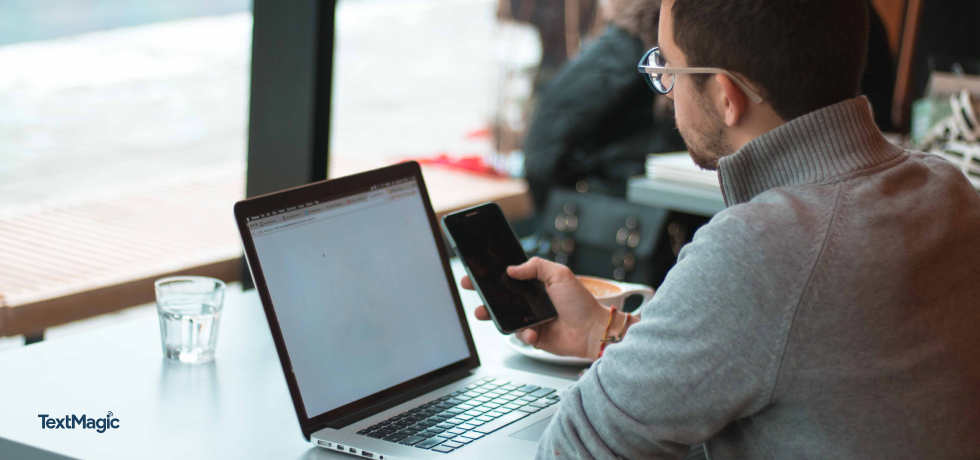 7. Troubleshooting and maintenance tips
Troubleshooting is a smartphone maintenance procedure that most smartphone users ignore. However, it is highly essential to mobile maintenance.
At times, you might notice some issues with your smartphone and overlook them because the device still runs smoothly. But, over time, these issues could rise again and reduce your smartphone's functionality. So, troubleshooting as often as necessary is always a good idea.
The following are some troubleshooting and maintenance tips:
Resolve common issues: Issues like freezing applications, glitchy interfaces, or slow-running software are quite common among smartphone users. But, despite how popular these issues are, they frustrate users the most.

For most of these problems, the simple solution is to restart the application or your smartphone. You can also resolve these issues by freeing up space or clearing cache to return it to normal functionality.
Perform regular device diagnostics: Device diagnostics help you identify underlying issues with your smartphone. As such, performing routine device diagnostics enables you to ensure your device doesn't have any defects, especially with its hardware.

A proper device diagnostic tells you the state of your battery health, operating system, storage, and antivirus activity. So, it is a perfect way to grade and maintain your device's functionality.
Seek professional help when needed: Occasionally, you might experience complex problems with your smartphone that might be challenging. In these situations, it is best to seek the help of a professional who can either guide you on how to fix the problem yourself or refer you to a phone office. Either way, you'd end up with a fully functional and smooth-running device.
Conclusion
Understanding how to maintain your smartphone has become an essential part of daily life. Admittedly, no smartphone can last forever. However, with the right steps, they can sustain optimal functionality for as long as they last.
This not only contributes to its improved longevity but also saves you from unnecessary expenses and ensures seamless device performance. By handling your smartphone with care and following best practices, you can avoid the inconvenience of glitchy applications and hardware damage.
Embracing these maintenance habits will undoubtedly enhance your overall smartphone experience and keep your device running smoothly for years to come. So, take charge of preserving your smartphone, and enjoy the full potential of your device without any worries.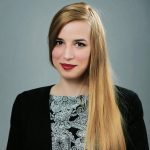 Ioana Sima
Marketing manager for Textmagic. I like figuring out how things work. Passionate about fitness and video games.
Get the latest news from us
Subscribe to our newsletter to get all updates to your inbox.
Related articles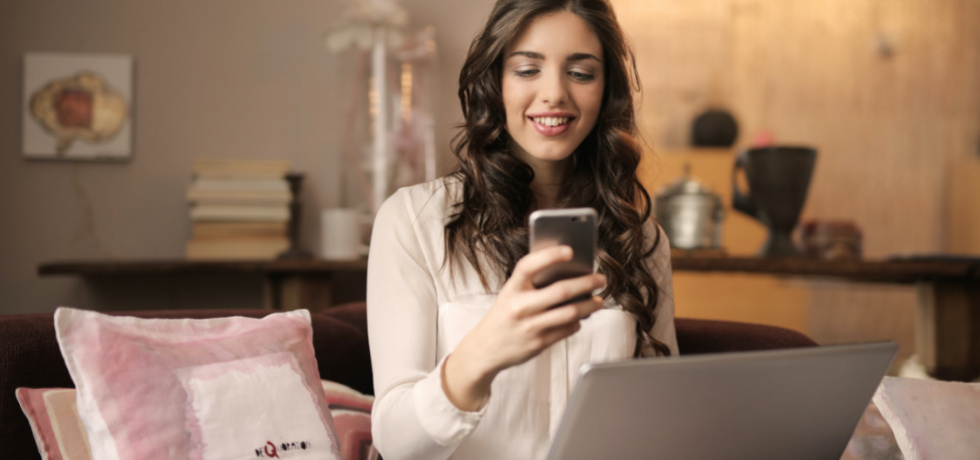 ---
---
---
---
---