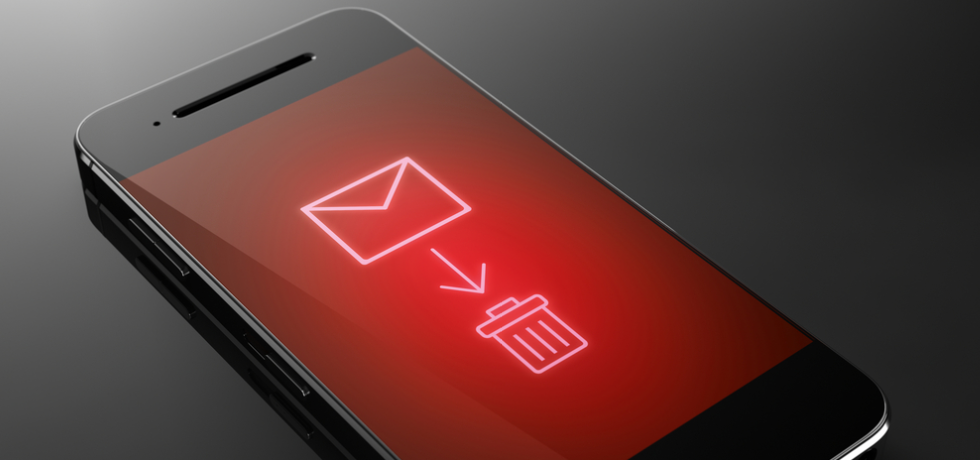 There are plenty of ways to lose an important text from your phone, from accidentally deleting text messages to losing or damaging the phone itself.
If your business has a system failure or unintended account closure, restoring your texts could be the only way to retrieve vital information.
You need to check that appointment time or reply to an urgent message, but you can't find the text. This could cost you valuable opportunities and impact your relationship with clients.
In this blog post, we'll share some tips and tricks on retrieving or recovering deleted text messages. Whether you're an iPhone or Android user, we've got you covered.
So let's get started!
1. How to recover deleted text messages on iPhone
Unless you changed your settings, your iPhone makes automatic backups to iCloud. Thankfully, these backups include your texts.
With a bit of luck, you may still have a backup with the deleted text messages you need. This involves a factory reset of your phone, but no need to worry. You can check if it will work before getting started.
Open Settings and tap your profile picture
Go to iCloud > Manage Storage > Backups and check the dates of available backups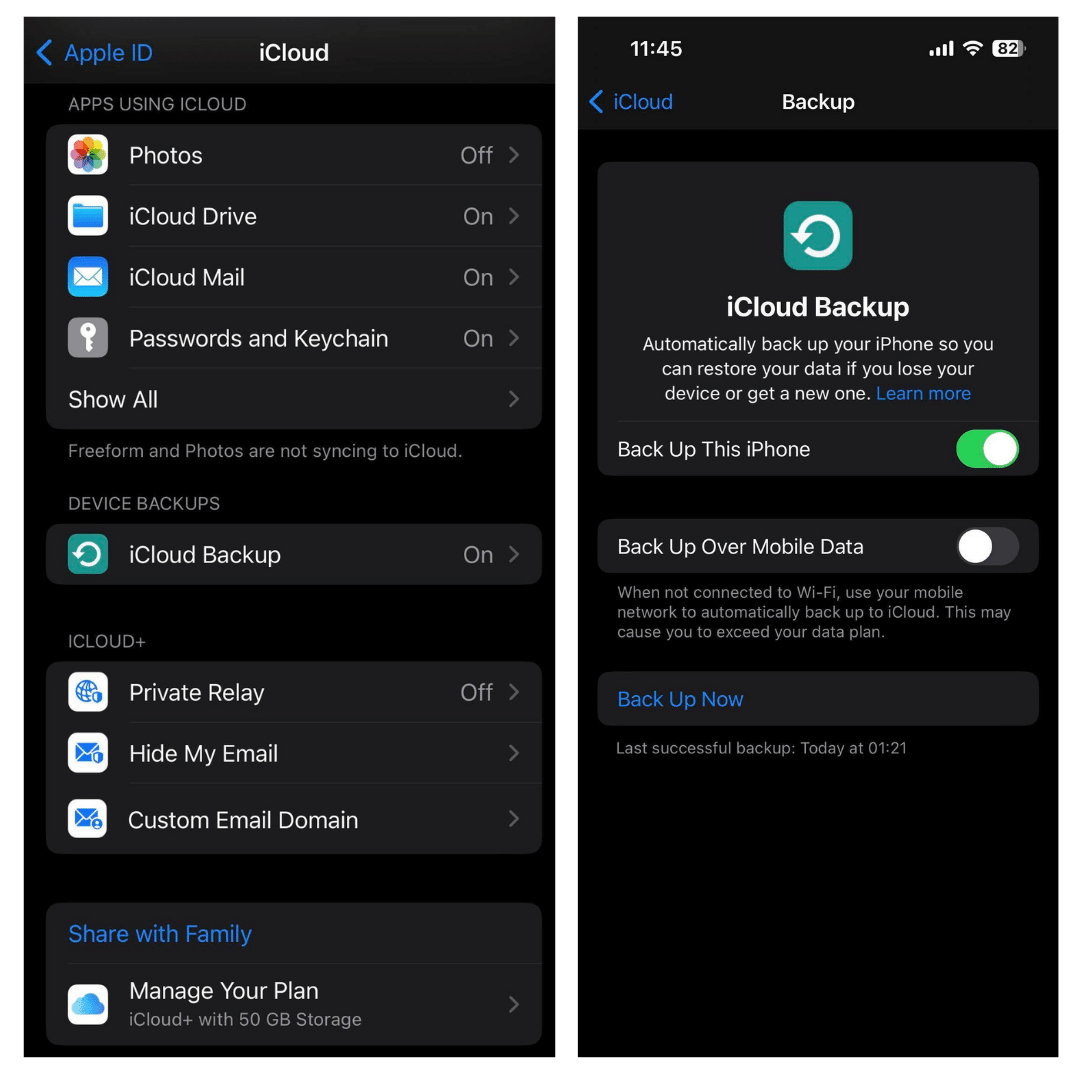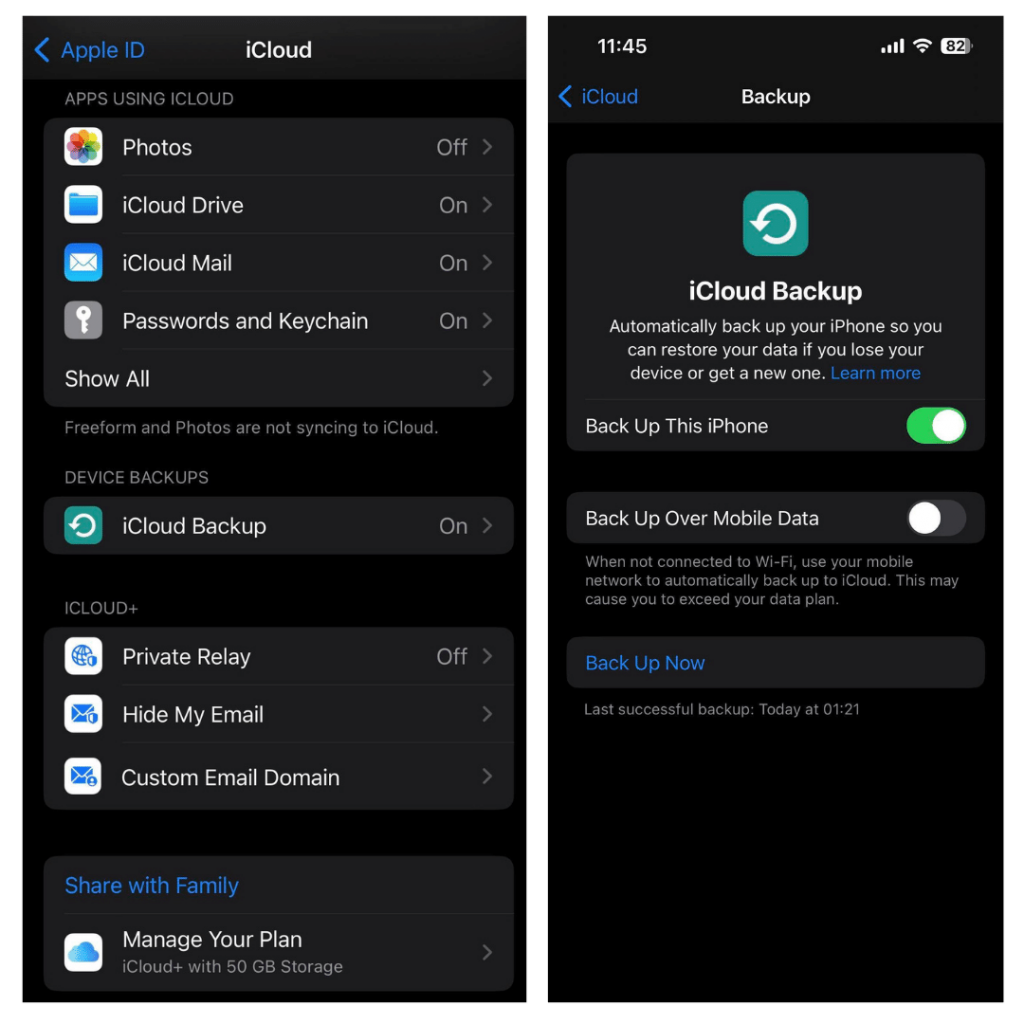 Resetting your phone can be a bit intimidating, but it's often necessary to restore lost data. After resetting, you must restore your phone from the backup you created earlier. This will return all your saved content, including the lost texts.
If you have a backup that will work, it's time to reset the phone. The next step will wipe your phone's memory, so save the content you want to keep to your computer first.
Keep in mind that resetting your phone can have consequences. Any customizations or settings you had previously made will be erased, so you'll need to set everything up again. However, restoring your lost texts is often worth the effort.
Go to General > Reset > Erase All Content and Settings. This will take a few minutes.
The iPhone will restart and begin the setup process. After connecting the iPhone to the Internet, you will be given the option to restore from an available backup.
After the backup is complete, your settings, texts, and data should be the way they were when the backup was created.
Some phone operators also allow you to retrieve text messages by logging into iCloud.com. If you are in a region where this feature works, you can restore deleted text messages without a factory reset.
No iCloud backup? Maybe you have one on iTunes instead:
Connect your phone to your computer and open iTunes
Click the phone icon to view your latest backup date
Click Manage Backups to see older backups
Choose Restore Backup if you have one from the right date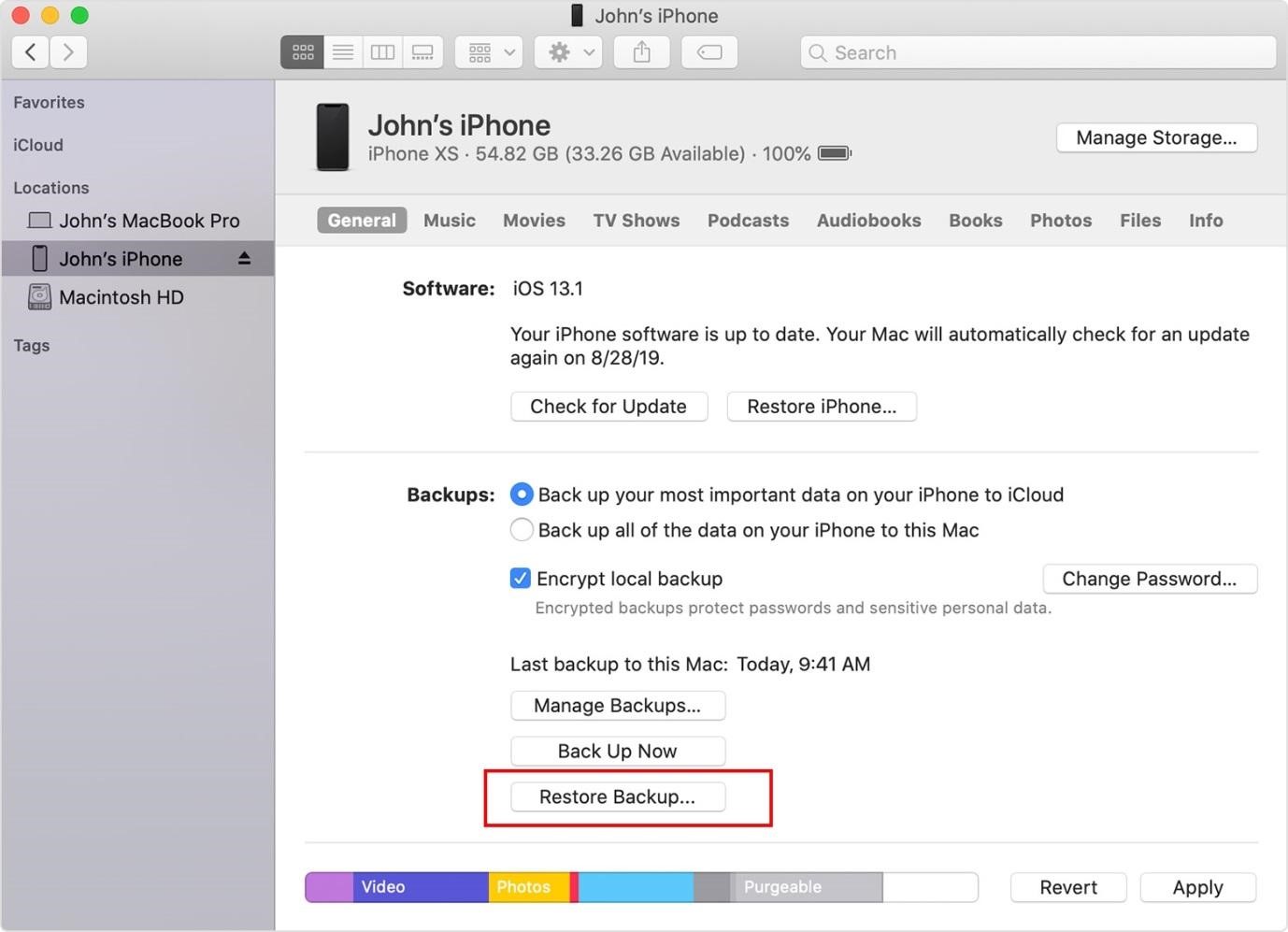 If you are using macOS Catalina 10.15 or later, you can also do this directly through Finder.
2. How to recover deleted texts on Android
Android users can also have automatic backups stored on Google Drive. Just like iPhones, restoring your texts this way will reset your phone. Unlike an iPhone, you can save everything you want to keep to an SD card before you wipe the phone's internal memory.
Please note that MMS messages are not saved in Google Drive backups without a subscription.
First, check your recent backups. These steps can vary by device and Android version, so the process could be a bit different for you:
Go to your cell phone Settings > Cloud and accounts > Backup and restore
Make sure you can access the Google Drive account used for backups.
You will need to factory reset the phone to restore the backup:
Go to your phone Settings > General management > Reset (on older Android versions, go to Settings > Privacy)
Tap to Reset and wait for the phone to restart and enter its setup process automatically.
During setup, you will be asked to enter a Google account. Log into the account you saw in the Backup menu.
Select the Restore from backup option, and choose the correct device.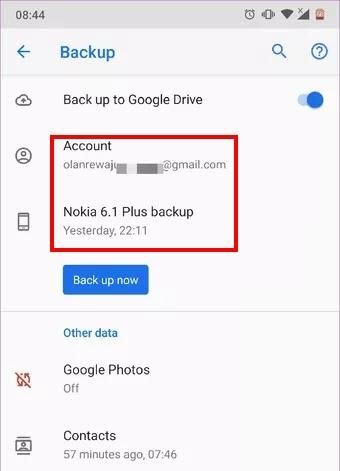 You will need to factory reset the phone to restore the backup:
Go to Settings > Storage (on older Android versions, go to Settings > Privacy)
Tap Factory data reset and wait for the phone to enter setup
During setup, log into the Google Drive account and select the Restore from backup option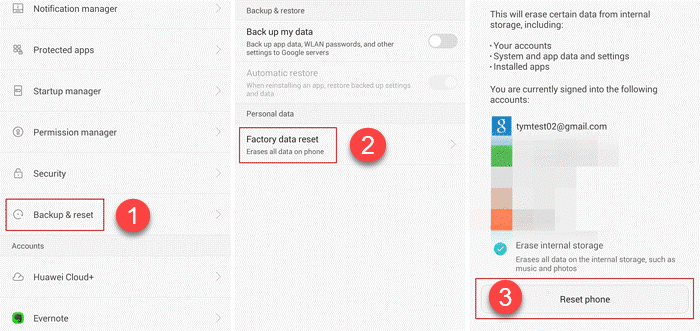 3. Retrieve deleted texts by contacting your carrier
It may be possible to get your lost texts back by contacting your phone provider. Fair warning though – this is rarely an easy option. Not all phone providers store your messages; even if they do, you could be left waiting days for a response.
They will ask you for documents and photo ID to confirm your identity, which takes longer. Any issues with those, and you're back to square one. You might also have to pay a fee to cover the costs of this process. With this method, it can take weeks to get your messages back.
Many carriers keep records of text messages and may be able to retrieve them for you. However, depending on the carrier's policies and local laws, this method may require a court order or other legal authorization.
It's important to note that even if your carrier can retrieve the deleted messages, there may be limitations on how far back they can go and how much information they can recover.
Where do deleted messages go?
When you 'delete' a message, you're actually just marking memory as available. Your message data still exists until your phone reuses the memory.
To start with, stop your phone from needing to use that memory. Ideally, that means going offline and disabling your apps. At the least, stop app and software updates, and don't download anything. Don't turn it off, though – most phones go online and check for updates during the power-on process. .
4. Get deleted texts back with recovery software
Accidentally deleting important text messages from your phone can be frustrating, but don't worry.
Here are 5 steps you can follow to try and recover a deleted message using a message recovery app:
Find a good data recovery tool. Look for an app with good reviews and a high success rate.( we recommend SMS Backup & Restore or Recoverit.
Download and install the app: Once you've found an app you like, download and install it on your phone.
Run a scan: Follow the app's instructions to scan your phone's memory for any deleted messages that might still be recoverable.
Select the message you want to recover: The app will usually display a list of deleted messages that it was able to recover. Choose the message you want to retrieve from the list.
Restore the message: Follow the app's instructions to restore the message. Some apps may require paying for the full version to recover the message.
Remember that not all messages can be recovered; the longer you wait, the less likely it is to succeed. Also, be cautious when using message recovery apps and only use reputable ones.
5. Recover business texts with the Textmagic app
If you're a Textmagic user, you don't need to worry about factory resets, backup dates, or data recovery. Instead, you can recover messages quickly from the Textmagic server via the mobile or desktop app.
Your texts are safe no matter what happens to your phone or your CRM. By default, we won't delete any of your messages over time.
Besides viewing all of your texts through the app, you can also download the texts to your desktop or mobile in the My Data menu.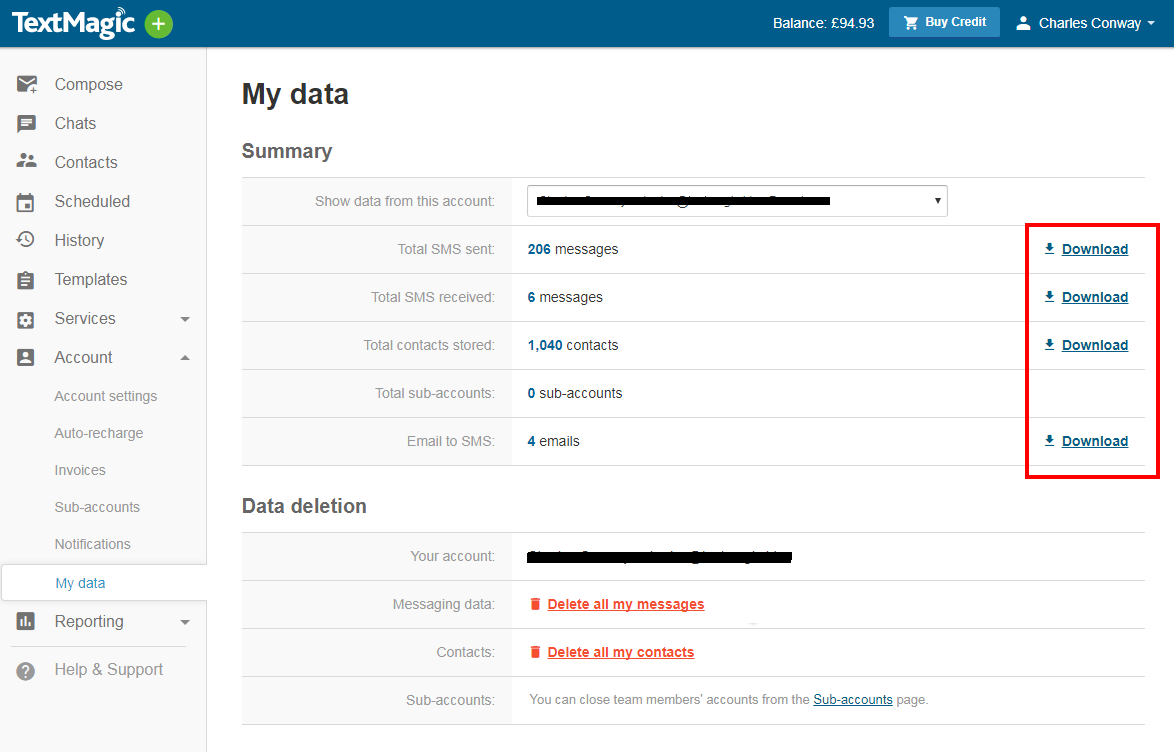 Looking for a backup solution that suits your business requirements? You can use our SMS gateway API to forward data to your existing software. For instance, Textmagic enables automated regular downloads of your messages or even forwards incoming texts to your email address.
This method can also preserve any categorization of your messages into mailing lists and sender groups. Businesses can use this to save important customer information and conversations when restoring from a backup.
6. Take screenshots of your texts
Another way to prevent the loss of important text messages is to take screenshots. This is useful if the text contains important information such as an address, phone number, or appointment time.
Taking a screenshot gives you a visual record of the text that you can refer back to at any time, even if the original message is deleted. Please note that screenshots take up more space than text messages.
To take a screenshot on most phones, simply hold down the power and volume buttons simultaneously. The screenshot will then be saved to your camera roll. While this method won't save the entire conversation, it can be a quick and easy way to ensure you don't lose important information.
Keep your text messages safe and secure
Losing important text messages can be a frustrating experience. Fortunately, there are ways to retrieve them. From restoring backups to using recovery software, plenty of options are available to help you get your messages back:
Enable Google Drive backup to automatically save your messages to the cloud. This means that even if you lose your phone, you can still access your texts by signing in to your Google account on a new device.
If you own an iPhone, you can follow the steps above to prevent losing important text messages. Firstly, ensure your iPhone is regularly backed up to iCloud or your computer.
Another way to prevent the loss of text messages on your iPhone is to enable the "Messages in iCloud" feature. This feature allows you to sync your messages across all your Apple devices. That means even if you lose or damage your iPhone, you can still access your messages from another Apple device.
Texting softwares like Textmagic have made it possible to avoid losing important text messages from your phone. Our platform allows you to store your messages online, meaning that even if you lose them from your phone, they are still safely stored on our servers.
This not only prevents the loss of text messages, but also sidesteps the complications of restoring from a backup and avoids data recovery risks. With our service, you can have peace of mind that your messages are always backed up and secure.
Send texts from your computer securely with Textmagic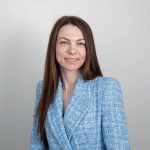 Alexa Lemzy
Customer support person. Interested in customer success, growth, marketing and technology. Passionate about content, reading and travel.
Get the latest news from us
Subscribe to our newsletter to get all updates to your inbox.
Related articles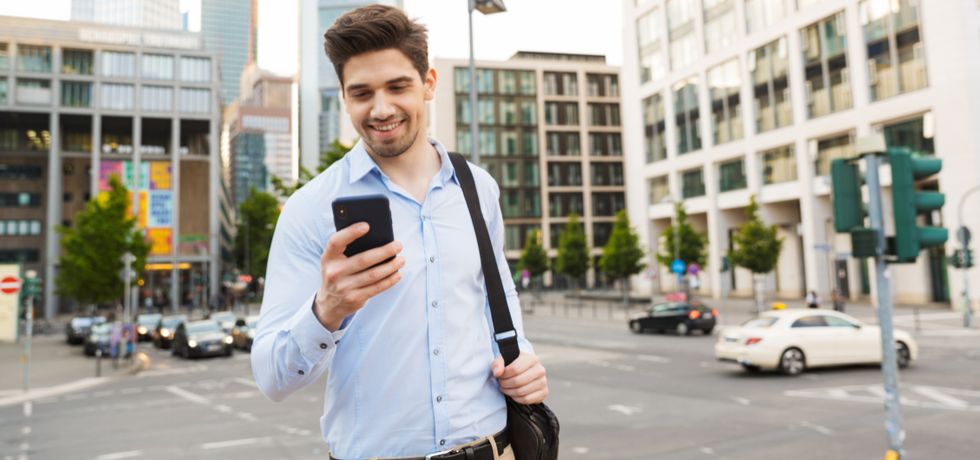 ---
---
---
---
---