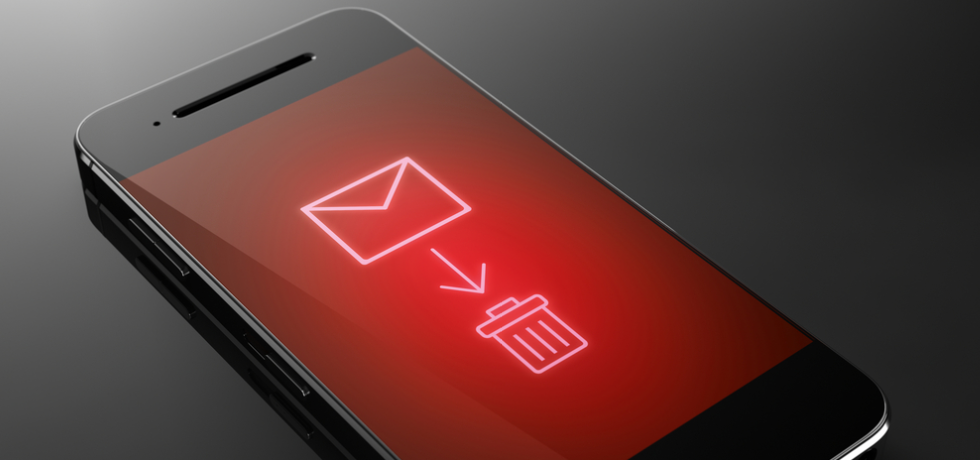 There are plenty of ways to lose an important text from your phone, from accidentally deleting your messages to losing or damaging the phone itself. If your business has a system failure or unintended account closure, restoring your texts could be the only way to retrieve vital lost information.
You need to check that appointment time or reply to an urgent message, but you can't find the text. This could cost you valuable opportunities and impact your relationship with clients. It's embarrassing to ask clients to resend information and makes you look disorganized.
Don't panic. Your text might not be permanently lost. A number of simple methods can help you get it back.
Recovering Deleted Texts on iPhones
Unless you changed your settings, your iPhone makes automatic backups to iCloud. Thankfully, these backups include your texts. With a bit of luck, you may still have a backup with the deleted text messages you need. This involves a factory reset of your phone, but no need to worry. You can check if it will work before getting started.
Open Settings and tap your profile picture
Go to iCloud > Manage Storage > Backups and check the dates of available backups
You're looking for a backup from before you lost the texts, but obviously, it also needs to be after you received them.
If you have a backup that will work, it's time to reset the phone. The next step will wipe your phone's memory, so save the content you want to keep to your computer first. Sadly, you can't save your messages or settings this way.
Go to General > Reset > Erase All Content and Settings. This will take a few minutes.
The iPhone will restart and begin the setup process. After connecting the iPhone to the Internet, you will be given the option to restore from an available backup.
After the backup is complete, your settings, texts, and data should be the way they were when the backup was created.
Some phone operators also allow you to retrieve text messages by logging into iCloud.com. If you are in a region where this feature works, you can restore deleted text messages without a factory reset.
No iCloud backup? Maybe you have one on iTunes instead:
Connect your phone to your computer and open iTunes
Click the phone icon to view your latest backup date
Click Manage Backups to see older backups
Choose Restore Backup if you have one from the right date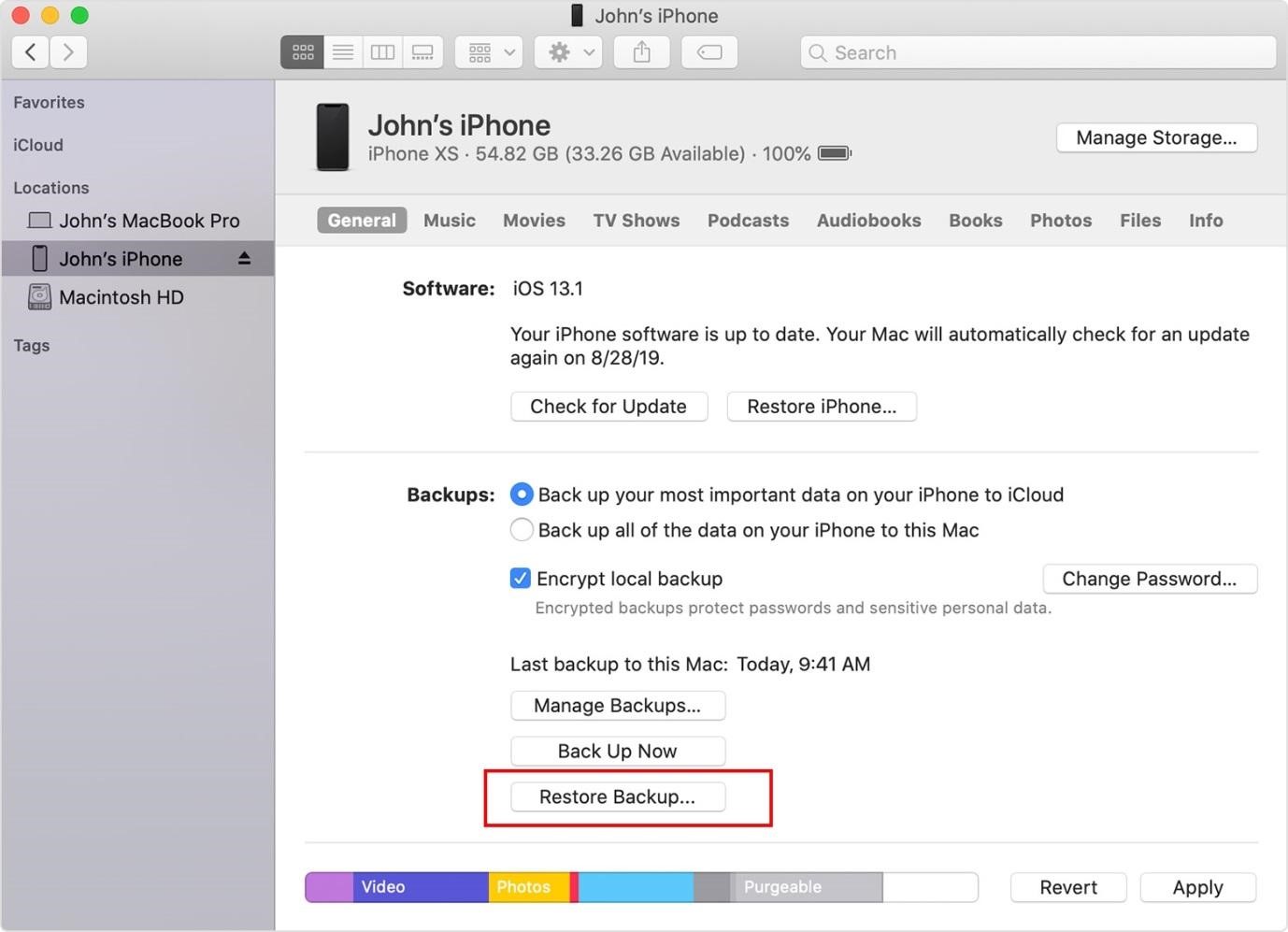 If you are using macOS Catalina 10.15 or later, you can also do this directly through Finder.
Recovering Deleted Texts on Android
Android users can also have automatic backups stored on Google Drive. Just like iPhones, restoring your texts this way will reset your phone. Unlike an iPhone, you can save everything you want to keep to an SD card before the phone's internal memory will be wiped. MMS messages are not saved in Google Drive backups without a subscription.
First, check your recent backups. These steps can vary by device and Android version, so the process could be a bit different for you:
Go to your cell phone Settings > Cloud and accounts > Backup and restore
Make sure you can access the Google Drive account used for backups.
You will need to factory reset the phone to restore the backup:
Go to your phone Settings > General management > Reset (on older Android versions, go to Settings > Privacy)
Tap to Reset and wait for the phone to restart and enter its setup process automatically
During setup, you will be asked to enter a Google account. Log into the account you saw in the Backup menu.
Select the Restore from backup option, and choose the correct device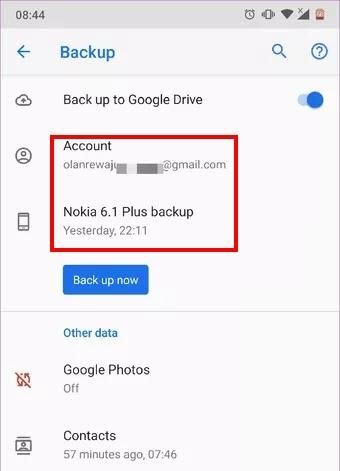 You will need to factory reset the phone to restore the backup:
Go to Settings > Storage (on older Android versions, go to Settings > Privacy)
Tap Factory data reset and wait for the phone to enter setup
During setup, log into the Google Drive account and select the Restore from backup option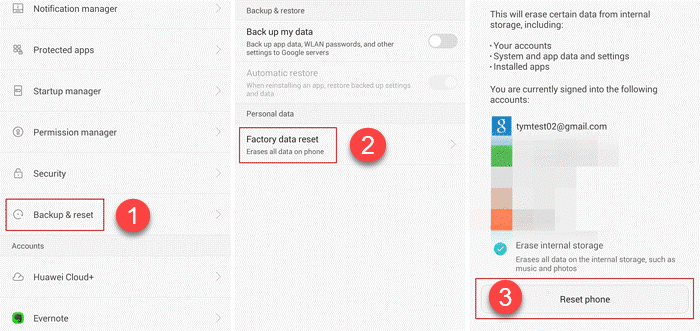 Retrieve Deleted Texts by Contacting Your Phone Provider
It may be possible to get your lost texts back by contacting your phone provider. Fair warning though – this is rarely an easy option. Not all phone providers store your messages, and even if they do, you could be left waiting days for a response. They will ask you for documents and photo ID to confirm your identity, which all takes up more time. Any issues with those, and you're back to square one. You might also have to pay a fee to cover the costs of this process.
This method can take weeks to get your messages back. While frustrating, it exists to SMS Backup & Restore. These create text backups on your Google Drive or iCloud that you can restore without a reset. If you don't already have a backup from one of these apps, they're not much help to you right now, though.
Don't worry, though – even if you have never made any backups at all, you've still got options.
Data Recovery Apps
When you 'delete' a message, you're actually just marking memory as available. Your message data still exists until your phone reuses the memory. There are no guarantees with this method, but you can improve your chances.
To start with, stop your phone from needing to use that memory. Ideally, that means going offline and disabling your apps. At the least, stop app and software updates, and don't download anything. Don't turn it off, though – most phones go online and check for updates during the power-on process.
Next, you'll need data recovery software such as Recoverit. Data recovery apps usually need root access to your phone. Root access gives apps almost total control of your phone. As you might imagine, this is a major security risk. It usually also voids your warranty. You really don't want to give this kind of power to the software you don't trust 100%.
Mistakes made here could also cause permanent loss of data, among other issues. As a result, this approach is not recommended for the average user.
Recovering Texts Using TextMagic
If you're a TextMagic user, you don't need to worry about factory resets, backup dates or data recovery. Instead, you can recover messages easily from the TextMagic server via the mobile or desktop app. Your texts are safe no matter what happens to your phone or your CRM. By default, we won't delete any of your messages over time.
Besides viewing all of your texts through the app, you can also download the texts to your desktop or mobile in the My Data menu.
Need a specific backup solution? Our SMS gateway API lets you set up a system tailored to your business's needs. For example, you can use this to automate downloads of your messages on a regular basis or to forward incoming texts to your email address.
This method has the benefit of also preserving any categorization of your messages into mailing lists and sender groups. Businesses can use this to save important customer information and conversations when restoring from a backup.
Prevention Is the Best Cure
There are many ways to recover lost texts, but none of them are perfect.
Making regular backups can reduce your chances of losing a text forever, but the best solution is to use a texting app. Texting apps like TextMagic store your messages online, so it doesn't matter if you lose them from your phone. This sidesteps the complications of restoring from a backup and avoids the risks of data recovery.
---