How to Hire Better With Recruiting Text Messages
by Alexa Lemzy | Last updated 4th September 2019
---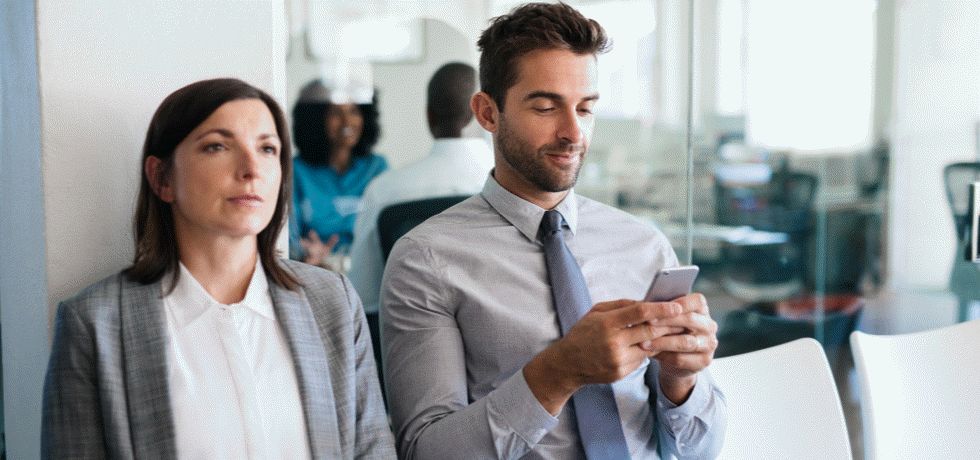 A recruiting text message makes the hiring process a lot easier. It allows recruiters to follow up with candidates after an interview and keep them informed about their application status. Job seekers can also use two-way text messaging to ask for more information about new job openings and ask questions.
If you're a recruiter, you can't overlook the importance of using text messaging. Not only does it help you streamline the recruiting process, but it also makes it easier to find the best candidates for your job openings. In this article, we'll cover a few ways you can improve your hiring using text messages.
The Current State of the Recruiting Text Message
Text messaging is one of the most commonly used forms of communication, especially among millennials. According to one study, 33% of Millennials think it is acceptable to text during a job interview and 42% want feedback every week.
Here are some more fascinating stats about SMS recruiting:
Best Text Messaging Practices
Looking at these stats, it's clear that recruiters should be open to using text messages when hiring candidates. But it also means they should be careful about how they use a recruiting text message. Some job candidates may consider text messaging to be too invasive. And you might also give them a negative impression of your company if you constantly bombard them with your messages. That's why it's essential to follow the right text messaging etiquette. Here are a few best practices:
Get permission from your candidates before texting. Getting permission should always be the first thing you do when sending out a recruiting text message to job candidates. Ask for their consent before the interview process starts. Let them know how frequently you will send messages and what information they can expect from you.
Keep your messages short and simple. The job search can be a stressful experience for most candidates, so do your best to avoid long messages. Keep it short and straight to the point.
Pay attention to the timing of your messages. Sending a recruiting text message at the right time will also have a significant impact on success rates. A study found that 14% of job-seekers 14% of job-seekers don't like to receive text messages outside of business hours. They also viewed recruiters who sent messages outside these hours as unprofessional. For most respondents, the best time to receive a recruiting text message was between 8 am and 12 pm.
Creating Your Text Messaging Campaigns
Using text messaging for your recruiting efforts may seem daunting, but it doesn't have to be. All you need is the right text message automation technology. With automation, you'll save hours of work and free up time to come up with creative ideas to your reach out to your job candidates.
You'll be able to track the performance and quickly tell what's working and what isn't. Text messaging services will also allow you to filter out unqualified candidates. You can accomplish this by setting up automatic text messages that ask standard job application questions. Based on the answers you get, you can determine whether a potential candidate is a good fit for the role.
By screening candidates through text messages, you'll also reduce the need for you to call them in for an interview. As a result, you'll be able to fill positions faster and save your company time and money in the process.
Recruiter SMS Templates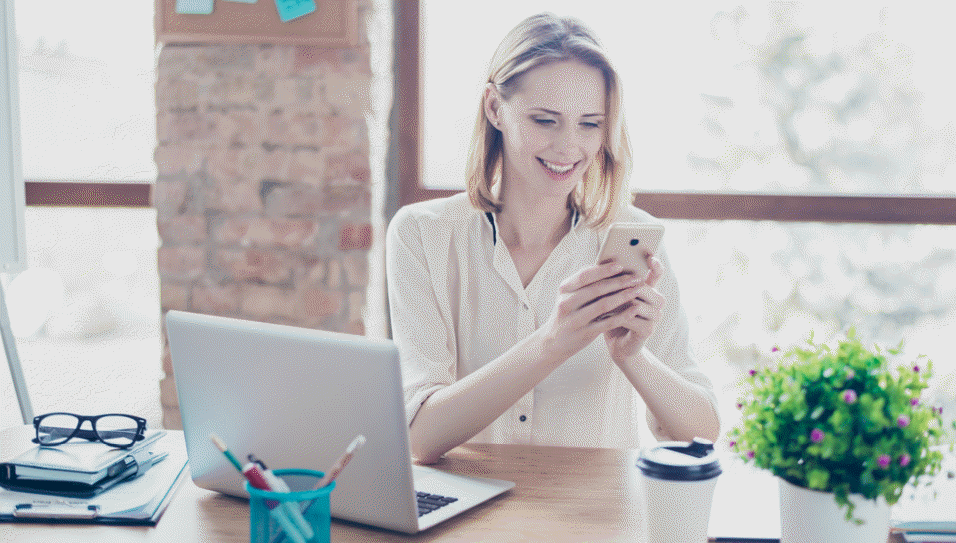 The SMS templates shown below are a good starting point for your text messaging campaigns. You can also modify each one of them to fit your brand voice and perform tests to see how each one performs. Once you find a winning template, add it to your text automation software to send it out to your job candidates.
●
Job interview invitation
Hi [Candidate name]. Here are the directions to our office for your interview this afternoon: (map url). Please contact me if you need any help. Looking forward to meeting with you.
●
Post-interview follow up
Hi [Candidate name]. Thanks for coming in today. It was great meeting you. Please check your inbox — I've sent you the document we discussed during the interview. Have a great day!
●
Interview reschedule
Hi [Candidate name]. Due to [a scheduling conflict], we have to reschedule tomorrow's interview. Are you available on [Friday at 2 pm] instead? Let me know if that time works for you or if you would like to reschedule the interview for next week. I apologize for any inconvenience.
●
Reconnect with past applicant
Hi [Candidate name]. I'm [your name] from [Company_name]. We're hosting a job fair on [date]. We'd love to see you there to discuss our new openings. If you're interested, please let me know and I'll send you some more details. Have a great day!
Make It Easy for Candidates to Unsubscribe
Once you start sending out text messages to candidates, make sure they have an option to unsubscribe at any time. You can easily do this by implementing a stop feature in your text messaging platform. It will not only help you comply with anti-spam laws but also help you target candidates who find value in your messages.
If you want more visibility over your unsubscribers, you can always set up automatic notifications whenever someone subscribes to your list. When you combine unsubscription, with smart networking, and automation, you'll see an improvement in your SMS recruitment efforts.
Final Thoughts
As a recruiter, you can no longer ignore the importance of text messaging. SMS messaging not only speeds up the recruiting process, but it also makes it easier to find the right candidates for your job openings.
By using text messaging automation, you'll also be able to see which messages are most effective at driving real results for your company. That will help you determine the ROI of your efforts and allow you to create better campaigns moving forward.