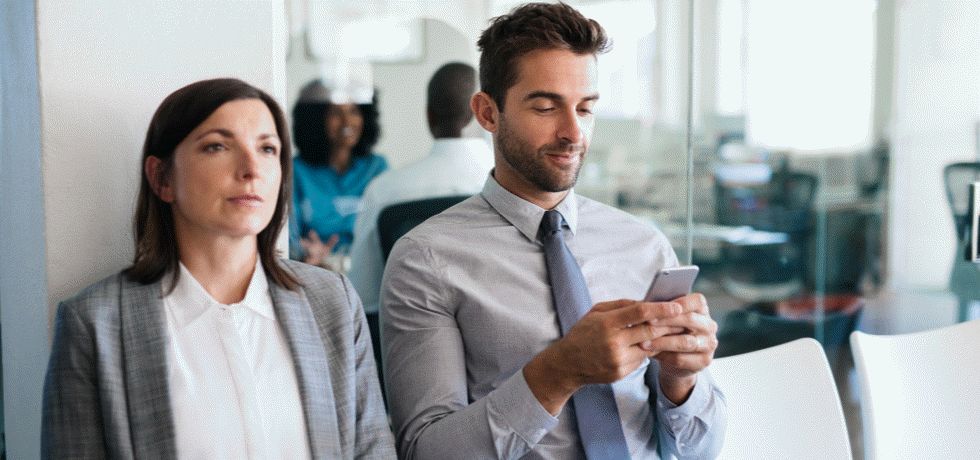 A good recruitment message means starting the hiring process on the right foot. While potential candidates are bombarded with emails, DMs, and app notifications, you can cut through the noise with a well-crafted text message
Text messages have an open rate of 99% , with 97% of messages opened in 15 minutes. At the same time, the opening rate of emails is somewhere between 28% and 33%, at the beginning of the campaign.
Text messaging allows recruiters to follow up with candidates after an interview and keep them informed about their application status. Job seekers can also use two-way text messaging to ask for more information about new job openings and ask questions.
Using templates for hiring employees will streamline the recruiting process, allowing you to reach out to more candidates, and save time by reusing your best templates in future recruiting campaigns. In this article, we'll cover a few ways you can improve your hiring using text messages.
Text recruiting statistics
Text messaging is one of the most commonly used forms of communication, especially among millennials. According to an industry study, 33% of Millennials think it is acceptable to text during a job interview and 42% want feedback every week.
Here are some text receruiting stats we found to be relevant:
Best text messaging practices
So how should you go about text recruiting without becoming invasive? It is your texting strategy that will give candidates their first impression of the company. To get it right from the first try, we strongly recommend adopting these practices:
Get permission from your candidates before texting. Ask for their consent before the interview process starts. Let them know how frequently you will send messages and what information they can expect from you.
Keep your messages short and simple. The job search can be a stressful experience for most candidates, so do your best to avoid long messages.
Pay attention to the timing of your messages. Sending a recruiting text message at the right time will also have a significant impact on success rates. A study found that 14% of job-seekers 14% of job-seekers think receiving text messages outside of business hours is unprofessional. For most respondents, the best time to receive a recruiting text message was between 8 am and 12 pm.
Creating your text recruiting campaigns
Writing texts to job candidates sounds daunting, doesn't it?
And it surely would be, if it were not for text messaging software. Text recruiting truly gets great when you find out you can compose, send or schedule your text messages from your computer.
TextMagic also offers the option of text message automation technology, based on keywords you choose. Our SMS software allows viewing all your candidates' responses in one place. For example, you can ask a few standard job application questions to eases out the process of filtering out unfit candidates.
You'll be able to track the performance and quickly tell what's working and what isn't. Text messaging services will also allow you to filter out unqualified candidates. You can accomplish this by setting up automatic text messages that ask standard job application questions. Based on the answers you get, you can determine whether a potential candidate is a good fit for the role.
Conveniently screening candidates with text message automation saves time and money, helping you fill out positions faster. You can also track the performance of your text messages so that you know what works best with your candidate pool.
Recruitment text message templates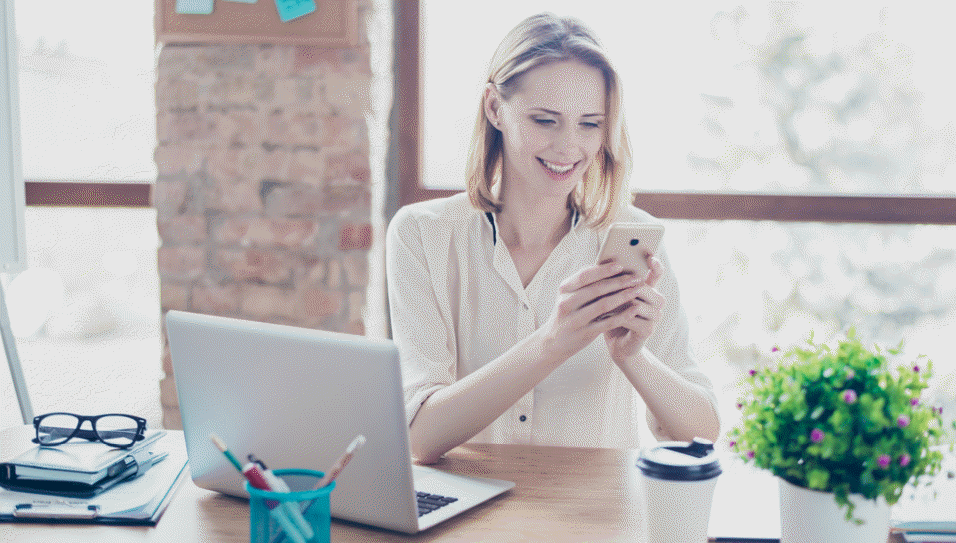 The recruitment message examples shown below are a good starting point for your text message candidate search. You can modify each one to fit your brand voice and perform tests to see how each one shows the best results. Once you find a winning template, add it to your text automation software to send it out to your job candidates.
1. Job announcement template
2. Interview invitation text message
3. Follow up text message after interview
4. Interview reschedule
5. Contacting passive candidates
6. Retargeting a past applicant
Feel free to use these templates as they are, or modify them to fit your own recruitment campaign.
Make it easy for candidates to unsubscribe
Once you start sending out text messages to candidates, make sure they have an option to unsubscribe at any time. You can easily do this by implementing a stop feature in your text messaging platform. It will not only help you comply with anti-spam laws but also help you target candidates who find value in your messages.
If you want more visibility over your unsubscribers, you can always set up automatic notifications whenever someone subscribes to your list. When you combine unsubscription, with smart networking, and automation, you'll see an improvement in your SMS recruitment efforts.
Try out text recruiting yourself
Text message templates make the recruiting process more efficient by saving your time. Feel free to use these templates as they are, or modify them to fit your own recruitment campaign. You can also save these templates in your TextMagic account and repurpose them in different campaigns.
Are you ready to get ahead of the industry and access a wider pool of candidates?
Send your first text in minutes.
Try out our SMS templates today!
---