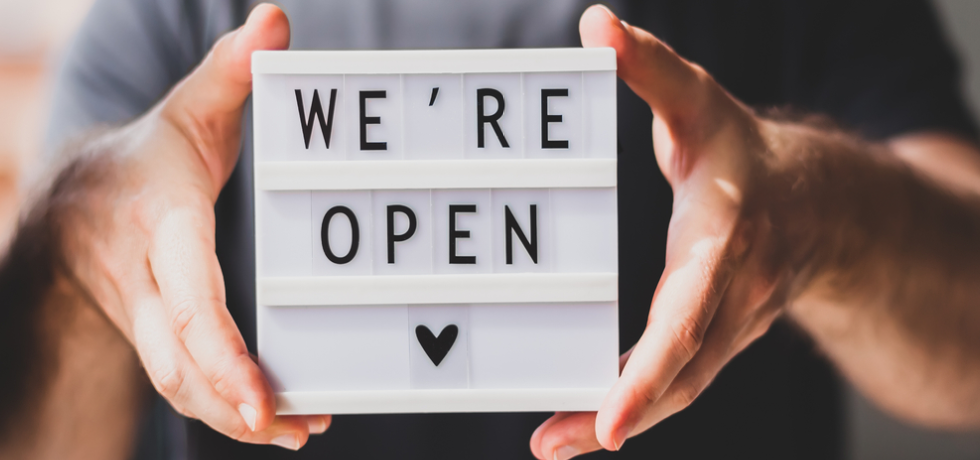 Everyone has a phone, and today most online shopping happens through mobile devices. This makes texting one of the most effective ways to reach your audience.
Effective promotional texts need a clear strategy to reach the right people and maximize the impact your texts have. Besides grabbing your audience's attention, a great marketing text offers valuable benefits and deals that convince subscribers to do business with you.
6 Text promotion ideas
1. Discounts and referrals
Offering high-value discounts to your promotional text subscribers is a great way to reward your most loyal customers. These also incentivise customers to sign up to get the best deals.
Similarly, SMS is a useful method for delivering your customer referral scheme. 83% of consumers are more likely to act on a recommendation from a trusted friend, and this number increases when that recommendation also includes a discount.
Texting is one of the easiest ways for your customers to share your referral link.
2. Flash sales
Flash sales with hefty discounts are an effective method of increasing sales.
Texting your subscribers about flash sales ensures that your most loyal customers don't miss out on the best deals. Most text messages are read within 5 minutes. Because of this, you can use highly time-sensitive offers. These incentivise customers to act straight away to take advantage of temporary deals.
3. Content marketing
Promotional texts can also raise awareness of your content marketing campaigns.
Texting subscribers when you put up a new video or blog post will increase the audience for that content. Sending content tailored for every stage of the customer journey increases brand trust and shows you understand the needs of each of your audience groups.
4. Business news
Use promotional texts to share what your business has been up to lately.
Text customers about new products you are developing, or planned upgrades to your services. This shows your brand is dedicated to improving its offering and gets people invested in your brand's story.
Sharing events you took part in also helps to establish your brand identity. Additionally, texting your audience about charitable causes your business takes part in can help boost awareness and donations for that charity.
5. Lead follow-up
Follow up with new leads via text. Most people are too busy to take unexpected phone calls from your business. In addition, emails may go unread or straight to the spam folder, hindering your ability to strike while the iron is hot. Texts get nearly 8 times the number of responses compared to email.
Promotional texts can do a lot more than just remind leads about your business. Enable leads to request more information or provide more details about their needs by replying with keywords or let them request a call-back from a live agent.
High-ticket customers may expect a phone call to discuss their specific needs. Texting is still useful here, either to provide preliminary details for a more productive call or to arrange the call.
6. Order confirmations
SMS order and booking texts add convenience for your shoppers by giving assurance that their purchase is on its way. Furthermore, they have a positive impact on your bottom line.
Missed appointment bookings are a leading cause of lost profits for businesses based around client bookings. For example, the US healthcare industry loses more than $150 billion a year because of no-show appointments.
Starting a text promotion campaign with Textmagic
To send promotional texts with Textmagic, first, you need to create or log in to your Textmagic account.
The next step is to get a business texting number that covers your operating area.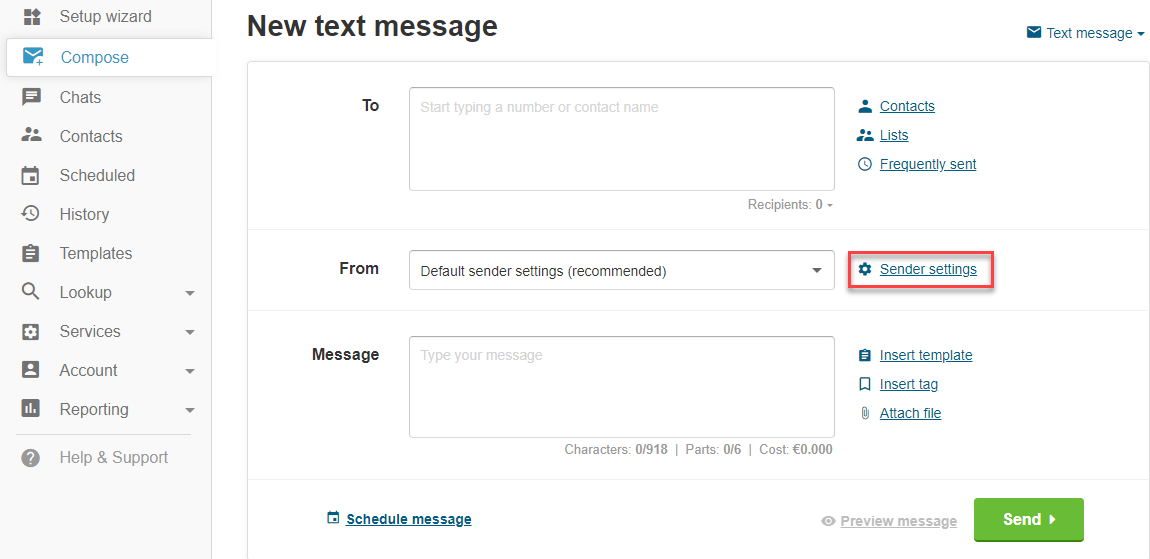 From the New Text Message screen, click Sender Settings and select a number in the country you need. You can choose from a list of shared numbers provided by Textmagic, or buy a dedicated number that only your business will use. To do this, scroll down to the correct country and click Buy Number, then pick the number you want from the list.
Building a mailing list
Now you are ready to send promotional texts, but you also need to build a list of subscribers to send your texts to. It is vital that you follow the relevant regulations for generating opt-ins, which are covered in more detail below.
To add a mailing list head to the Contacts section, this will open on the Lists tab. Click New list and enter a name for your mailing list. It is helpful to name your mailing lists according to your audience sources, to send the most relevant messages to the right people.
To add numbers to your new mailing list, click the list you just created and select Add contacts. You can add numbers individually; import an existing contact list you have saved in a spreadsheet, or directly from your CRM or sales app. You can also copy contacts across from other mailing lists you have already created in Textmagic.
Scheduling and sending your text
You can schedule and send promotional texts from the Compose screen. Click Lists to choose the mailing lists you want to receive your message.
You can write out a new message in the Message section, or pick a message template by clicking Insert template. Insert tag lets you include mail merge tags in your message, automating text personalization. Additionally, you can add images and other files using Insert files.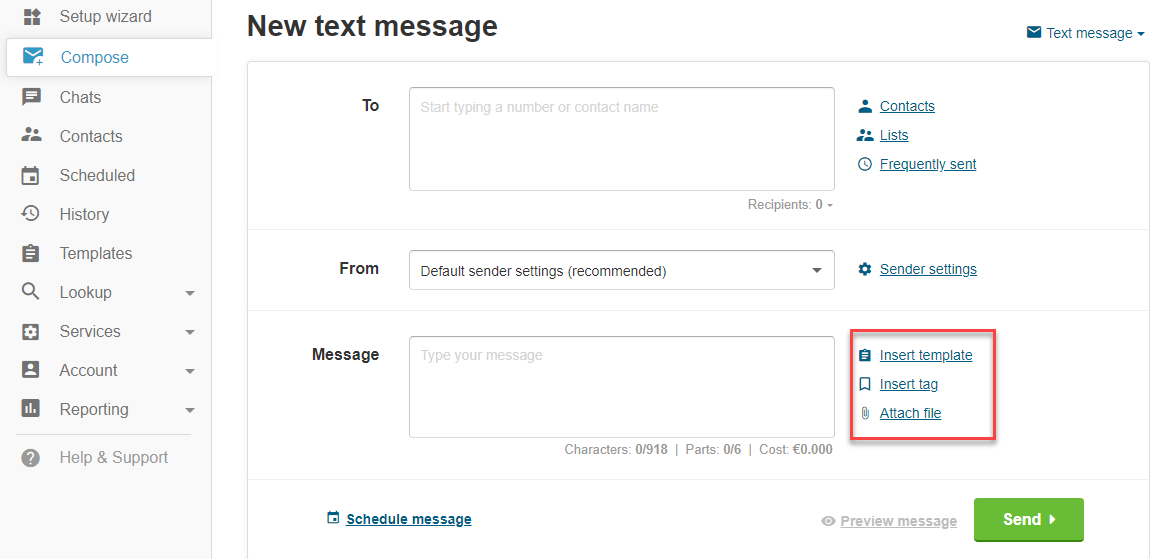 Add links to your text by just pasting the URL into the body of your message. To avoid this taking up too much space, shorten URLs using short-code generators such as bitly.
Now that you've created your message, you can send it straight away by hitting Send, but it is usually better to schedule your message to arrive at an ideal time.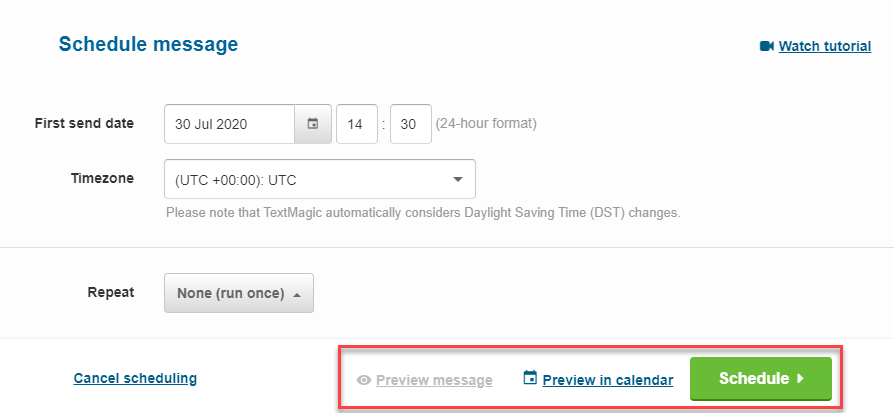 Click Schedule message and select the date and time for your text to send, and choose the correct time zone for your mailing list. On this page, you can also decide whether your text should be sent just once, or to repeat it at regular intervals.
Click Preview message to check how your text will appear to customers, then click Schedule. Your text is now ready to go out at the time you specified.
Promotional text best practices
Regulations and compliance
Promotional text regulations exist to protect consumers from spam and invasive marketing.
Failing to abide by these regulations doesn't just irritate your audience; it will also result in major fines and bad publicity.
The first step to a compliant text campaign is the opt-in process. You must get the express consent of anyone you want to send marketing texts to.
This means you cannot use an opt-out system where customers must choose not to receive texts. Additionally, you must explain the nature of the texts your customer is signing up for.
Furthermore, you also need to make it easy to unsubscribe. Every promotional text you send should contain instructions on how to opt-out by replying STOP to your message.
Most countries also restrict the times you can send texts to prevent consumers from getting texts early in the morning or late at night.
The exact regulations that apply to you depend on the countries you operate in. However, following these rules as well as local regulations ensures a customer-friendly approach that doesn't annoy your subscribers.
Personalise messages
Promotional texts customised for each subscriber get much better responses than generic messages. At the most basic level, this should involve using a customer's name in your message.
The most effective promotional text campaigns use highly segmented mailing lists to only send subscribers the most relevant deals and messages.
Customers are more likely to stay subscribed when every message you send is related to their interests and needs. As a result, think about grouping your audience according to:
Source
Interests
Browsing behaviours
Previously viewed items
Past purchases
Frequency of site visits
Scheduling texts
Timing has a big impact on the success of your promotional text campaign.
Besides the need to comply with regulations, texts get more responses when your subscribers can read and respond to the message immediately. This can differ depending on your specific audience, but you should only text during business hours on weekdays.
Avoid Mondays. The Monday blues have a clear negative impact on text responses.
For businesses operating in multiple time zones, getting your texts sent out at the right time can be a challenge. Getting it wrong could cause fewer responses, annoying your customers and breaking texting regulations.
Textmagic makes it easy to adjust your text scheduling to account for time zones, avoiding this risk.
Include a call to action
A call to action makes it clear to your subscribers what action you want them to take after reading your message, such as following a link to your store.
Without a call to action, fewer users will take the extra step of seeking the deal or product your message refers to by themselves. Because of this, make your call to action as specific as possible to the content of your message as possible.
Avoid jargon
Always avoid using technical terms and other jargon in your promotional texts.
This can give the impression you are trying to dazzle subscribers with buzzwords instead of outlining the value of your offer. In addition, a subscriber that doesn't understand the jargon you use may assume that your offer is intended only for more advanced users.
Similarly, keep your usage of text abbreviations at an appropriate level.
Messaging customers with 'text speak' can come across as unprofessional or lazy. Because of this, stick to common abbreviations that everyone knows and don't get too informal. Your customer should not have to decipher your message just to work out what you are offering them.
Conclusion
Promotional texts are a flexible communication method with many potential uses for reaching new and existing customers.
Following SMS best practices and taking a customer-friendly approach to text marketing pays off with increased sales and brand loyalty. Promotional texts that work for your customer, work for you.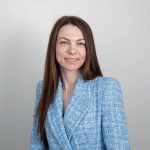 Alexa Lemzy
Customer support person. Interested in customer success, growth, marketing and technology. Passionate about content, reading and travel.
Get the latest news from us
Subscribe to our newsletter to get all updates to your inbox.
Related articles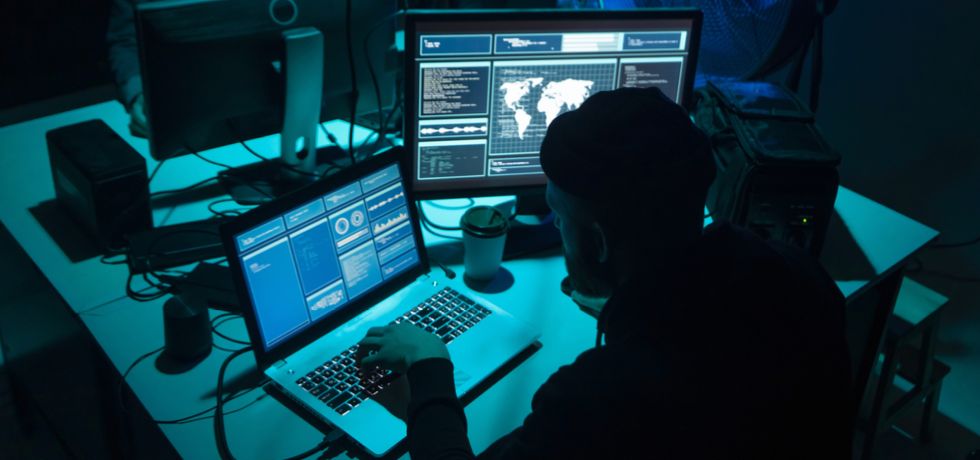 ---
---
---
---
---