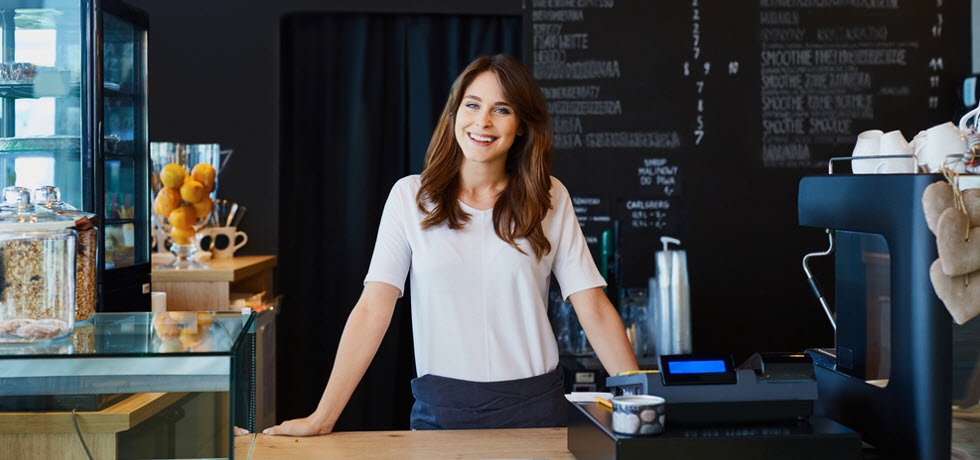 SMS marketing is often seen as a tool used only by large organizations, but SMS marketing campaigns can help businesses of all sizes grow using this efficient and reliable communication tool.
Texts are usually read within seconds and get a higher click-through rate, making them an ideal format for customer communication and marketing. And consumers agree – 75% of people have signed up for at least one SMS newsletter a year.
In this post, we're going to take a quick look at some of the different ways text messaging can boost efficiency, make life easier for your customers, and help you reach new audiences.
Why use SMS marketing?
First though, why should your business use text message marketing at all? After all, there are plenty of other marketing options for small businesses, such as social media, email, phone calls, and direct mail.
There are plenty of reasons for companies in different industries to benefit from SMS marketing. Let's take a look at 3 that can have a major impact on any small business:
SMS is affordable
Advertising agencies, direct mail campaigns and even phone calls are expensive. This makes it difficult for small businesses to reach enough people through these means without breaking their marketing budget. In contrast, bulk texting services offer affordable flat rates that let you send thousands of messages on a small budget.
SMS generates results
Text messaging works. It works just as well for big corporations as it does for small businesses and nonprofits. Here are just a few examples of small businesses that have found success using SMS marketing tools:
IXICA Communications Inc., a telecommunications service, found that email wasn't working well as a billings and notifications system. However, by sending invoices by text, they managed to increase the number of customers they reached by 30–40% and at the same time increased the number of invoices that were paid by the due date by 20%.
ElectricBlu Contractors, a small team of electrician contractors, was able to reduce their missed appointments by almost 80%, greatly cutting down on all the costs associated with driving teams out to no-show bookings.
Fort Scott Community College introduced SMS communication after struggling to get students to read and respond to emails and other communication channels in a timely manner. After introducing texting to their communication toolset, they saw a tenfold increase in the number of responses they got from students. And even where they did not get replies, more students took action as a result of getting a text. This proved invaluable in helping students resolve issues with their academic success, attendance, and financial aid.
It's good for customer service
People expect great customer care from smaller businesses. At the same time, they are also willing to spend more with businesses that provide better customer service. SMS marketing tools make it easier for small businesses with limited staff and resources to give every customer a great experience.
13 Small business uses for SMS texting
SMS is a useful and effective tool, but what can small businesses use it for? Let's take a look at 16 of the most common and helpful ways that small businesses take advantage of SMS to provide a better service:
1. Sales promotions
With an open rate of 98% and response rates as high as 45%, business text messaging is an extremely attractive (and cost-effective) way to promote sales. Furthermore, 78% of those opens are within 10 minutes of receiving the message. In contrast, the average email campaign only gets about half of its total opens within 6 hours.

90% of the time an SMS is read within 3 minutes of receiving the message. Click To Tweet
That makes text messaging the ideal choice for time-sensitive offers such as flash sales or attracting more customers to your bar or restaurant the same day that you send the message out.
2. Marketing campaigns
You may have heard of the "rule of seven" in marketing. The idea is that you have to make contact with a customer using several different means before they will decide to make a purchase.
While the rule refers to seven, how many touches this takes is not as clear-cut. Nonetheless, successful campaigns are supported by multiple channels to send a wider variety of messages. Textmagic´s SMS Marketing campaigns aim to help customers do this effectively.
You can easily pair bulk text messaging with email marketing. By sending out both email and SMS campaigns you can see how people engage with different communication channels. Over time you will build a clearer picture of how and where members of your database prefer to be contacted. 
3. Orders
Payment via SMS can make it quick and simple for your customers to pay you. Small businesses use SMS payments to do everything from taking a food delivery order to sending an invoice for contracting work. More than a third of consumers will pay by text, according to a 2020 survey, but only 4% of small businesses offer the option to do so.
Some approaches require the user to set up their payment methods beforehand, such as Domino's SMS ordering system. Others send customers a short link to a payment processing platform. This flexibility makes SMS payments a viable option for many types of business, whether you are providing one-off products and services or ongoing work.
4. Discount coupons or vouchers
Creating discount vouchers and coupons can be a bit of a headache, especially with all of the sites on the web dedicated to sharing promo codes that can be used to get money off. These often rely on large networks of bot email accounts to gather these codes.
Using SMS inboxes to harvest discount codes is more difficult and more expensive, and as a result, much less common. This means discounts delivered by SMS are more likely to be redeemed, and more likely to be redeemed by the intended recipient.
That is not the only reason, of course. Emails containing discounts are likely to end up in the junk folder, or overlooked due to the sheer volume of promotional emails in the average person's email inbox. Furthermore, SMS coupons are easier to use in-store, as customers can easily pull up the text while they are making their purchase.
5. Product launches
Using a business texting service is an excellent way to promote a new product. Using SMS for marketing offers:
High open rates
Easy linking to mobile sites/app store(s)
Personalisation if the appropriate data is available
Texting is a more direct and personal way to keep your audience in the loop about your upcoming products, especially if you offer exclusive info or early access to your SMS subscribers. This approach works even better if you can gather more information about your leads when they opt in. Knowing which demographics are interested enough to sign up, and why they are interested, can help you design your product and marketing to appeal to the right groups.
6. Product verification/password confirmations
Keeping customer accounts and payment methods secure by verifying their identities is a vital part of providing a secure online purchasing process.
Texting provides a convenient method of two-factor authentication (2FA) that anyone can use. 2FA means that a customer must provide two different types of proof to verify who they are. In most cases, a 2FA system will ask the user to provide something they know, such as a password, and something they have, such as a phone. Typically, the user will be sent a temporary authentication code to their phone via an app, SMS, or email, that they enter after their password to prove they have the phone.
A common weakness of 2FA security systems is that they are slow and inconvenient to use. As a result, often people just don't use them if given the choice.
SMS-based authentication offers a good level of security while still offering enough convenience that people will actually use it. Mobile apps require customers to download and configure third-party software, and email inboxes are much more likely to become compromised than an SMS inbox.
7. Appointments/reminders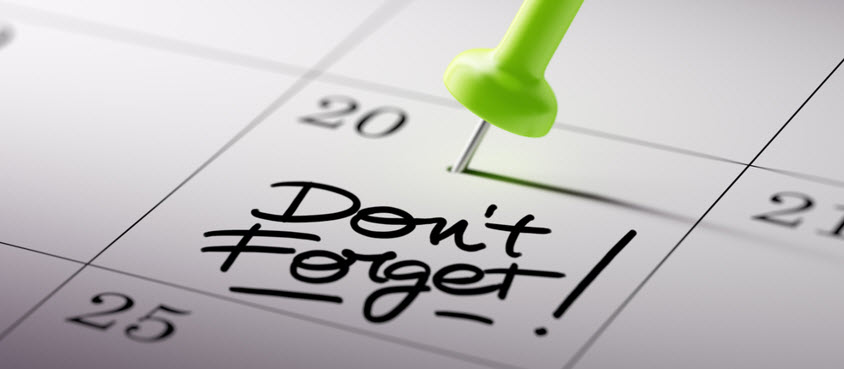 Whether your business is a healthcare clinic, a restaurant, online retailer, real estate agent, contractor, or many other types of business – missed appointments, bookings, and deliveries are costing you money.
As a small business, automated text reminders can be a lifesaver. With minimal cost or time investment, they can greatly reduce the number of no-shows cutting into your productivity and profits each month.
8. Customer support
In recent years, consumers have shown a growing preference for both self-service support options and text-based customer support channels. In fact, almost 70% of consumers would use texting to contact customer service if given the option. This is because SMS delivers on both of these fronts.
Customers can get help with simple queries by texting keywords for an automated response, and AI-based text chatbots can handle more complex issues. And when the human touch is needed, you can of course text directly with your customers.
Texting has several benefits for customer support. Customers don't need to wait on hold for a live agent to become available, and your employees can handle many contacts at once. Furthermore, they can start and continue the conversation at times that suit them, instead of setting aside time for a phone call. In other words, they can quickly check for your messages and reply on their work break or on the train, picking up the conversation when it is convenient.
9. Short surveys
SMS survey and polling tools can get much higher response rates than email, as long as you take the right approach. That usually means keeping it short and simple, such as just one or two multiple-choice questions.
This approach makes up for in numbers what it lacks in detail. As a result, it is a great way to support your other customer feedback strategies by helping to identify areas for improvement or further investigation.
Email survey response rates are typically quite low – less than 25%less than 25% seems to be the average – so if you're struggling even to hit that, you could think about implementing some micro surveys via SMS.
10. Recruitment
Both job seekers and recruiters still prefer text-based communication to methods like LinkedIn, according to a 2021 study. The same study also showed that more than half of all successful job candidates communicated with the company via text.
Texting is more immediate and personal than an email, and is much more likely to be opened straight away even if a job applicant is at work.
And it is much more discreet than a phone call, which most people will not be able to answer during the working day. Even for work-from-home employers, a phone call from a recruiter can be inconvenient and disruptive to their work.
11. Human resources
Anyone who's worked in HR can tell you that many departments are overworked and understaffed. Implementing an SMS gateway can help to lighten the load for your HR team for a couple of different reasons.
Firstly, it's more efficient than sending an email. Brevity is expected in a text message, and that can definitely work to an HR consultant's advantage.
Secondly, we've already seen above how texting can be used to automate the process of making and adjusting appointments.
• Thirdly, SMS makes for an easier conversation than email. The latter is drawn out and considered, whereas SMS is immediate and less formal.
12. Goods tracking
It's now the norm for both brands like Amazon, Argos etc. and delivery providers such as Yodel and Hermes to offer delivery updates and tracking notifications. In most instances, this includes SMS.
Instead of waiting around all afternoon for a package to arrive, customers can rely on a text alert to let them know when it is on its way.
Small businesses can greatly benefit from adopting this practice. It provides a better service to your customers and helps to avoid inconveniences to your customer that dampen their experience with your business. Furthermore, missed deliveries cost you money in redelivery, customer service time, and potentially even order cancellations and refunds.
13. Important information
There's a LOT of email spam out there. Provided you're not too fast and loose with your mobile phone number, the same isn't true of SMS. You may get the odd unsolicited text message, but, for the most part, text messaging is still a secure option.
As a result, when you need to get an urgent alert out to your customers, texting is the way to go. Your message will not be lost in the noise of a busy inbox, and customers are likely to see it straight away. If you need to let a client know about a cancellation before they travel to an appointment, or request an urgent action from them, texting is a fast way to explain the situation clearly and outline the next action you need from them.
And that's just the beginning…
We've only really scratched the surface of the different ways you can use SMS text messaging to improve relationships with your customers and help your messaging stand out.
Take a close look at all the different components of your business plan and see where there are leaks or improvements to be made. Business text messaging could just be the answer you're looking for, and it's staring you in the face every time you hear your phone ping.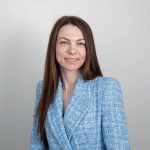 Alexa Lemzy
Customer support person. Interested in customer success, growth, marketing and technology. Passionate about content, reading and travel.
Get the latest news from us
Subscribe to our newsletter to get all updates to your inbox.
Related articles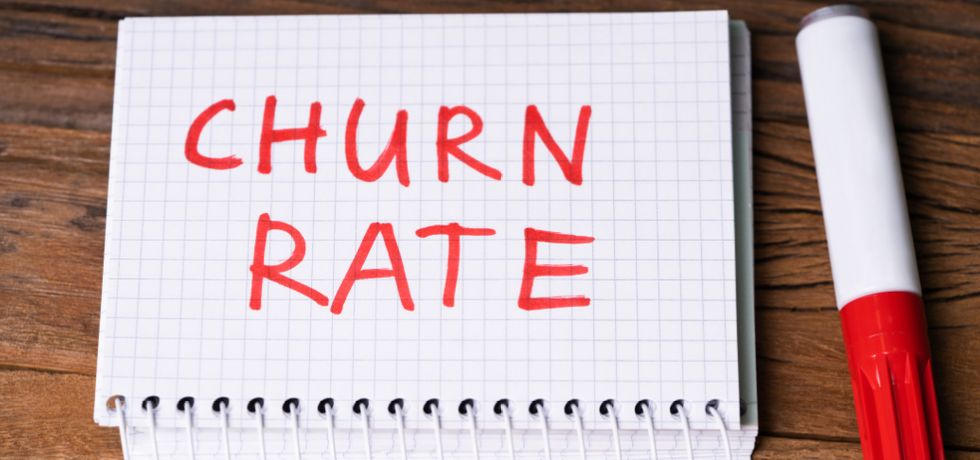 ---
---
---
---
---