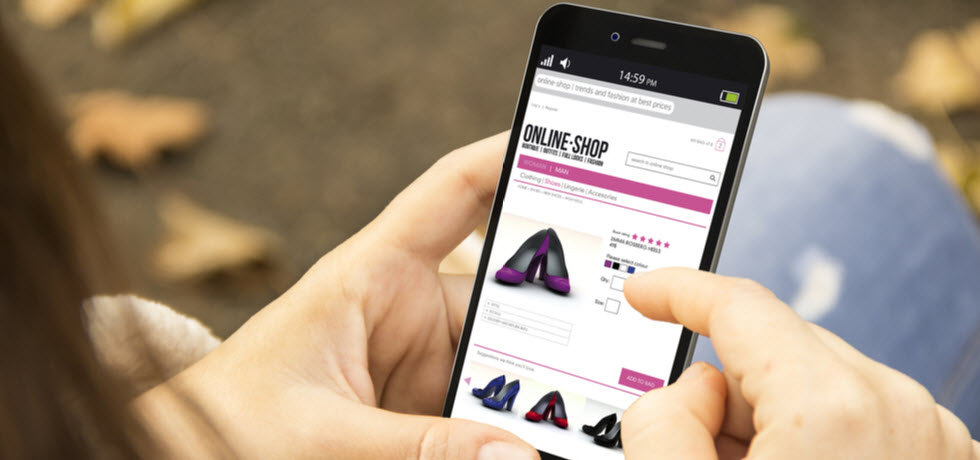 Playing guinea pig for your company's new software roll-out is a daunting experience. Especially when that software involves live chat or mobile live chat options to engage with customers. There can be a lot of growing pains to go through too—not only with the software but also within your team.
Chat solutions can catch prospects on the go and provide customers with easy access to employees and responses. But if systems aren't fleshed out fully, or teams aren't comfortable chatting, you may find more problems than solutions.
When done correctly, however, live chat solutions can make a huge difference to the efficacy of your organization. They provide customers with a clear path to take should they need an answer to a specific question.
Once the chats start rolling in, you'll want to feel ready to handle those conversations confidently and efficiently. Below are some best practices for employing a live chat solution or mobile live chat solution for your business.
Best practices for mobile live chat
Managers understand the importance of the customer and how impossible one's job can be without their trust and approval.
Live chat is just one of the many ways we can exhibit a good customer service philosophy, essentially showing our beliefs in action.
These tips will help ready your employees to create confidence surrounding your chosen live chat tool. They'll also help you make the most of your solution by pointing you toward tried and true strategies.
Choose the tool wisely
The solution you choose to help you engage with your customers can make or break your mobile live chat strategy. Before deploying, it would behoove you to do your research and perhaps even to read some reviews on the tool.
What's its net promoter score? Do users have any issues "dropping" conversations? Does it have the capacity to remember customers who return with the same IP address? Does it deploy also on mobile so you can catch customers who are out running errands?
All of these and more are important aspects to consider.
Start by making a list of the features that are most important to you. Use a website such as G2 Crowd to sift through verified reviews of live chat software. This can help you thoughtfully land on the right solution.
Train the team well
Training employees poorly would be an issue across any department in any industry. But when it comes to live chat, you don't have the time to take these risks. Also, your live chat agents are out in the field talking to customers in real time and so they are fully exposed and need to know how to handle the engagement.
They need to be prepped on your mobile customer support strategy. Employees need to know the workflow for creating tickets and when to re-route conversations to more knowledgeable agents. They need to have a deep understanding of your product to be able to provide knowledgeable help and support.
But employees are only as good as the training and preparation they've been given. Teams should not "wing" a live chat strategy. Instead, develop methodologies, provide software training, and be an open resource for questions and concerns.
Hire according to a strategy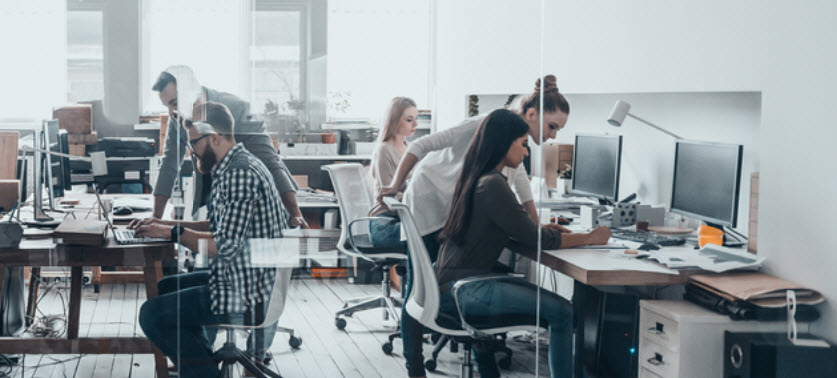 One common mistake with live chat software is having an inadequate number of employees to manage the service or a poor distribution of hierarchy. With too few employees on chat, conversations can pile up, response times then increase, and buyers bounce.
One way to avoid this problem is by hiring more agents. You could also develop a key to determining who handles which chats.
For example, simple inquiries might stay within the first level of agents. More advanced inquiries might be sent to a senior agent, while complaints and unhappy customers should speak to a manager. Those interested in buying your product or service might be directly routed to a salesperson or business development representative.
It's ineffective to just throw agents on chat and hope they figure it out for themselves. So, in the same way a retail store has a chain of command, so should your live agent team.
It's also important you stagger your agents' schedules. Perhaps recruit a few remote agents who live in a different time zone. Staggering your agents' schedules allows for a longer period of time where you have employees online to talk to prospects.
For example, you could have a few agents who work 6 am to 3 pm, and a few who work 9 am to 6 pm. This way, overall, you're creating a 12-hour window in which consumers can come to your site and will find someone available to chat.
Create a workflow
In an assembly line, employees always understand the bigger picture. They know what has been completed, they know the job they need to do, and they know what comes next.
A good mobile live agent strategy will be similar. Truthfully, many chats don't need to stay in chat. Consumers might want to speak to a manager, or their questions may be more appropriate for a member of the sales team.
In cases such as these, agents need to know the correct course of action to take.
Additionally, there's more to being a live chat agent than just having conversations. Agents may also be responsible for reporting on chats, closing out chats, creating tickets surrounding conversations, and more. This will all depend on your team's strategy.
In order to set your team up for success, there should be a clear and decided workflow surrounding tasks and their next steps. Each agent should understand exactly what to do when a prospect bounces or asks for more information.
This goes hand in hand with proper training. Ensuring your agents know what to do beforehand will improve their performance when the moment comes.
Use canned messages and chatbots
Canned messages are pre-written messages that agents can use to respond to consumers. You can create canned messages to respond to frequently asked questions or to gather a person's contact information before proceeding.
Canned messages save your company time by keeping your agents from writing out the same information repeatedly. Most solutions will give you the opportunity to write canned messages yourself, meaning they don't have to sound impersonal or robotic.
This is useful, as consumers or prospects typically respond better in live chat when they believe the person on the other end of the computer screen is, in fact, a person.
On the other hand, some people would rather not deal with humans at all when pursuing customer service. For those instances, it could help to deploy a chatbot. Chatbots use artificial intelligence to understand what a user needs and will then pursue the most logical path toward finding the appropriate solution.
Facebook recently rolled out their Facebook messenger marketing chatbot to help organizations with an account on their social media platform solve their mobile live chat needs.
Optimize your mobile chat experience
Every little aspect of how you run your live chat solution matters, right down to where you place the icon on the screen. Many businesses with successful chat strategies choose to place their chat window in the bottom right-hand corner of the screen.
Our eyes are naturally drawn to this area, without being too distracted from the rest of the screen.
Additionally, you'll want your chat window to pop up regardless of whether a visitor is on the home page, careers page, or contact page as not every visitor comes in through the front door, and you'll want to be sure to greet them wherever enter your site.
The website (you) should always initiate the conversation. Having a chat window pop up with an initial greeting does much more than having it sit idly, waiting for customer attention.
Another strategy some companies fail to consider is to optimize the chat experience so that agents can screenshare or send other media to prospects.
This can come in useful in a number of situations, Say a consumer is having trouble changing their username within their project management solution and they go to customer support chat for help. Agents can't explain processes as well as they can demonstrate them, which in this case might require sharing a screen with a consumer.
An agent could use screensharing to walk the consumer through the process of changing their username, which will increase the likelihood of their understanding. With media sharing features, an agent could send that user a video walkthrough of how to accomplish various tasks.
One point worth reiterating though is to be sure of the features you need before deciding on a particular product so you can ensure that it will enable you to deliver the exceptional customer service your consumers and prospects expect.
Integrate with other tools
As I've mentioned, chat is a solution that works best when it's part of your business strategy as a whole. This means integrating it with the other solutions that make your company effective.
When a customer or prospect needs help beyond what an agent can provide, the agent may need to create a ticket that lets e.g., a sales person or someone in support initiate contact. For this task, you'd need to integrate the live chat solution with a ticketing tool.
Some companies value personalization and want every customer or prospect on their site to feel known. To achieve this, these organizations could integrate their live chat solution with a CRM (customer relationship management) solution.
Integrating with a CRM would ensure that companies can keep updated information on people who have reached out to them in the past. It also makes it easier to reopen a chat that was wrongly closed out to ensure that no consumer gets lost in the mix.
The tools you apply to achieve this integration will, again, depend entirely on the things you're hoping to accomplish with this solution. Another reminder here about how important it is to understand your needs ahead of time to ensure you make the smartest decision for you and your team.
Using SaaS mobile live chat software
I've spelled out the various ways you can strengthen your mobile live chat strategy, but you might still ask, what exactly does a live chat strategy do to strengthen your organization? I'm glad you asked.
Live chat solutions have been known to increase your customer engagements and impressions, help create a stronger customer service strategy, and even help you improve your NPS (net promoter score).
In other words, using a live chat solution and having knowledgeable agents on hand to resolve queries could actually increase your overall consumer loyalty. It is a SaaS solution after all, or software as a service. These tools focus on using technology to provide users solutions over the internet, quickly and conveniently.
According to ReveChat, one way to improve your NPS is by decreasing the amount of time it takes you to respond to prospects and consumers. And what better way to do that than by deploying an on-demand live chat solution, or a mobile live chat solution?
Having worked in retail before, I can attest to the loyalty consumers feel when they have an exceptionally wonderful shopping experience. I'd help an elderly shopper pick out the perfect birthday present for her 14-year-old granddaughter and she'd assure me she'd be back soon to see me and do some more shopping.
And really, that's the kind of sentiment we're trying to create with live chat solutions. We want human connections combined with the speed and convenience of real-time support conversations.
When we combine those two perfectly, it's no wonder the customers keep comin' back.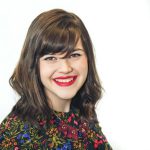 Grace Pinegar
Grace is a senior content specialist at G2 Crowd, a B2B software review platform with over 500,000 verified user reviews. You can follow Grace's work on G2 Crowd's Learn hub.
Get the latest news from us
Subscribe to our newsletter to get all updates to your inbox.
Related articles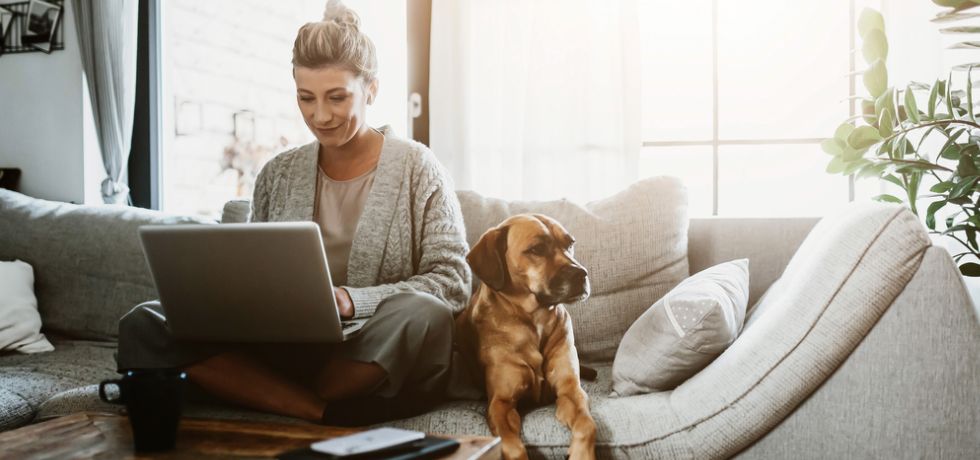 ---
---
---
---
---