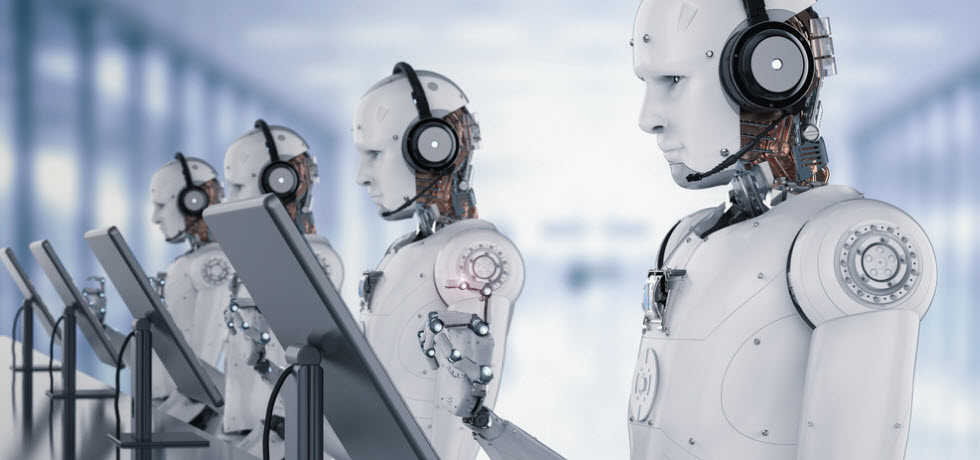 Chatbots are nothing new. Despite their increasing popularity, chatbots have been around for decades, though in different forms. The very first chatbot, known as Eliza, was introduced by Joseph Weizenbaum in 1966.
The technology for chatbots was first introduced on a widespread scale in the 1980s when technology giants such as Apple and Microsoft offered a graphical user interface for their computer users.
Fast forward to 2016 and the very first chatbots as we know them today were created as a way for consumers to interact with businesses as artificial intelligence (AI) technology expanded.
The smartphone is what put chatbots on the map. As these devices became more popular in the 2000s, the need for chatbots grew. As chatbots evolved, so did their usage.
Businesses are taking advantage of the various chatbot features to effectively communicate with customers, land new clients, handle customer service issues and more.
Here are six ways you can use chatbots for your business.
1. Capturing Leads
Chatbots are an effective way to capture new leads. Chatbots can be programmed to run initial interactions with your website visitors, such as offering seasonal discounts, offering lead magnets or asking about users' preferences.
This allows your team to focus on working with current clients, handling daily tasks and making sales using other channels (by phone, by email, in person).
Also, you should consider replacing your lead capture forms with chatbots, much like RapidMiner did. RapidMiner removed all of its lead capture forms, even the ones used for its whitepapers, and replaced them with a chatbot known as Drift.
RapidMiner realized that leads can be converted at a quicker rate using a chatbot instead of an email campaign, which can take weeks for consumers to respond and take action.
The CMO of RapidMiner, Tom Wentworth, noted that visitors to the company's site are there to take action on a problem they have, not browse the site.
Since chatbots are relatively affordable, you can use them to interact with potential customers, eventually turning these interactions into leads.
2. Answering Customer Questions
Does your business receive a large number of customer questions every day? Your employees might not have the time to respond to all of these questions in a timely manner. As a result, the quality of your customer support suffers and customers become irritated.
Chatbots are a great way to answer customer questions. According to a case study, Amtrak uses chatbots to answer roughly 5,000,000 questions a year. Not only are the questions answered promptly, but Amtrak saved $1,000,000 in customer service expenses in the year the study was conducted. It also experienced a 25 percent increase in travel bookings.
These numbers are obviously much higher than a small business would see, but they paint an interesting picture—chatbots can help immensely when it comes to optimizing spending and improving customer service team performance.
Outside of a dedicated web-based chatbot like the one created for Amtrak, many businesses use Facebook Messenger to interact with potential and current clients. This feature is operational for individuals and businesses.
People can message companies privately via the chat feature on their business pages. This keeps posts off of the company's timeline and behind the scenes.
3. Engage with Customers
Do you want your company to have better engagement with customers but just can't find the way to make it happen? Chatbots for customer communication are very popular because they are affordable, easy to use, and allow employees the opportunity to focus on other tasks at work.
According to Chatbotslife, the open rate for an email marketing campaign for an ecommerce business is between 10 and 30 percent. Compare that to an open rate of 60 to 80 percent and clickthrough rates of 15 to 30 percent using a chatbot and you'll see that chatbots offer a dramatic increase in leads.
It's no surprise that chatbots are gaining momentum among small businesses, for whom interacting with customers is a major part of making their business thrive. Another reason is their popularity among millennials, a huge consumer audience nowadays.
According to a study conducted by Mobile Marketer, millennials prefer to interact with chatbots on a daily basis by roughly 40 percent. On top of that, one in four consumers uses a chatbot each day.
The study also found that 83 percent of respondents would prefer to use a chatbot that can schedule appointments and handle customer service inquiries. Respondents noted that they would increase their loyalty to a brand offering such a chatbot.
Further, a chatbot can eject a relevant piece of stored data to personalize the conversation with a customer and make relevant recommendations.
4. Fully Benefit from SMS Messaging
Chatbots are not limited to websites, chat systems, or apps. They can also be used to interact with current and potential clients via SMS messages. Yes, those text messages that billions of people send and receive multiple times per day using their phones.
The big advantage of using an SMS chatbot instead of a web-based one is that recipients don't need to have a smartphone. They simply need to have a phone that supports text messaging.
When comparing text messaging and messenger chatbots, privacy can become an important issue to consider.
There is better opportunity to chat with a company when on a messaging platform like Facebook Messenger, but how can you be sure that your interactions are private and you won't lose control over that data (yes, echoes of the Cambridge Analytica scandal)?
Companies are building their own SMS chats to interact with customers. A simple text message thread with a company can provide a customer with an excellent customer service experience.
For example, startup ReplyYes helped a vinyl store called The Edit sell $1 million in vinyl records in the first eight months it was in business.
ReplyYes is a text-to-buy system that can be used by businesses of all sizes to convert leads into sales. Consumers can sign up to use ReplyYes, which sends them an album recommendation to their phone each day. Users then reply using one of three options: yes, like, or dislike.
This helps the chatbot figure out users' musical preferences. Should users reply with "yes," a link is sent to them to purchase the recommended album. The Edit sold 50,000 records using this feature early in 2016.
Some 68 percent of subscribers made a purchase and 28 percent purchased six or more albums within their first 180 days as a subscriber of the chatbot system. If a user has a human question, a customer service rep jumps in and can answer it right on the chatbot system.
5. Streamline the Payment Process
Chances are you already have some sort of payment processing software installed on your company's website. Many businesses are taking it one step further by using chatbots that allow customers to make payments without leaving the chatroom.
What would you say if a chatbot could take payment information from your customers right in the chat forum? Chatbots can even securely store payment information for regular customers. This allows your customers to make recurring purchases in a matter of seconds.
6. Wisely Automate the Sales Process
To piggyback off the previous section, chatbots can help your company to simplify the sales process. It can be difficult for brand new businesses to find success when it comes to sales. That's where a chatbot can come into play.
You can use a chatbot to streamline and simplify your entire sales process from start to finish on both ends of the spectrum. This means that the chatbot qualifies leads and converts them into paying customers.
On the back-end, the chatbot satisfies the purchase requests submitted by customers so your employees can handle other tasks.
As you can see, chatbots for customer service provide businesses with plenty of benefits. Whether you want to run a chatbot on Facebook Messenger, SMS chat, or your website, you will quickly see the time-saving effect.
Small and mid-sized businesses can keep their expenses in line with their operating budget, keep employees focused on other tasks, and increase their sales all in one go.
---