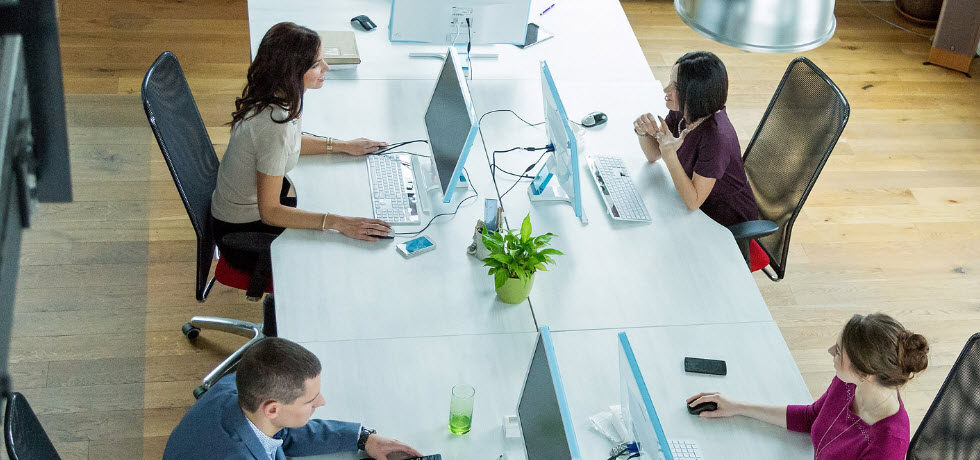 It doesn't matter whether you're in sales, product management or customer service. The way your employees communicate with your customers represents your brand's voice.
It's the voice that can make or break a deal. The voice can make the difference between delivering an exceptional customer experience and a terrible one. A terrible one which can potentially drive 89 per cent of customers away, to your competitor.
The way your brand communicates with the outside world sets the tone for how people feel about your business, and affects your ability to convert them into paying customers.
In this post, we'll highlight some crafty tricks that will automatically improve your communication so you too can deliver an excellent customer experience.
1. Empathy
The ability to understand and relate to how others are feeling (empathy) forms the foundation of delivering great customer support.
Whenever somebody gets in touch with customer support, they're facing an issue which they want to be resolved as quickly as possible. There's nothing worse than dealing with a customer service representative who doesn't understand how you feel.
An excellent method to help you gain insight into the minds of your customers, and for developing your empathy skills, is the empathy map. Initially developed by Dave Grey, an empathy map can represent several types of users, such as a customer segment, or web site visitors. Here's a simple illustration of what it looks like: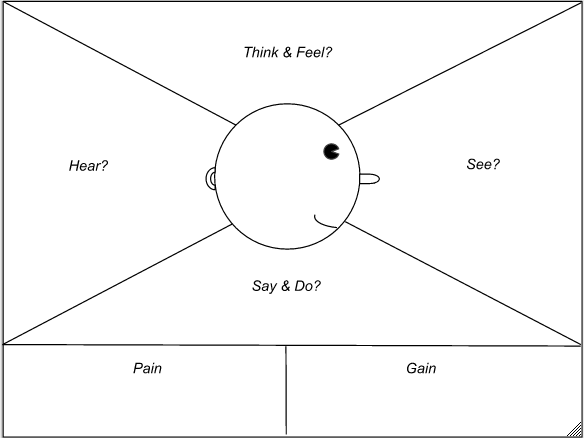 The objective of an empathy map is to help you gain a better understanding of the people you're interacting with, such as customers, partners, leads, etc., within a specific context. The context here could be their experience using your product. This exercise doesn't take long and will help you identify any gaps you may have in your understanding.
2. Keep it natural
When writing to customers, remember that you're not writing an academic essay — you are writing to a human being.
People aren't looking for business jargon, they're looking for a conversation. To come across as pleasant and friendly, keep your tone conversational. People prefer this as it allows them to process information easily.
When reading through an article that is academic, I frequently find myself having to re-read paragraphs to fully understand it — in the end I usually feel I'm not smart enough for the content. That's certainly not the way you want your customers to feel when interacting with you.
Your goal is to make people feel safe and relaxed, not to make them feel as if they're being lectured to. When you keep things natural and conversational, they feel like they're being spoken to by somebody familiar.
3. One paragraph, one idea
Who enjoys being presented with enormous amounts of text? Nobody. Huge chunks of text put people off and drive them away.
Long paragraphs aren't easy to read, which is why you want to keep your paragraphs short and to the point.
For breaking up your paragraphs into smaller bits, you may want to consider using:
subheadings
numbered lists
bullet points
one-sentence paragraphs
By limiting your paragraphs to describing one idea, you make your communication much easier to read. When text messaging, you could split paragraphs by sending a separate SMS or by adding a break within the same message.
4. Concise sentences
Want to make sure your customer understands what you're saying? According to research by the American Press Institute, people understand 90 per cent of information in a sentence of 14 words, and, for sentences that are over 43 words, comprehension falls below 10 per cent.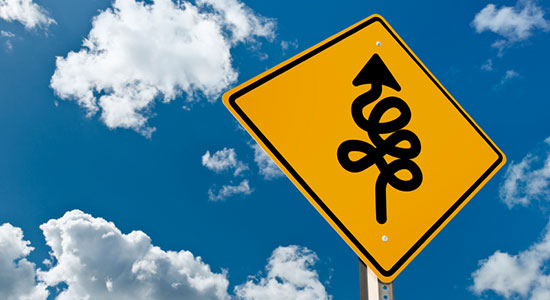 For keeping your sentences brief and to the point, try:
breaking up long sentences into short ones
using dashes
using bullet points
removing uncertainties (e.g. mostly, almost, nearly, just about, etc.).
By keeping the sentences in your text messages brief, your message automatically becomes clear and more memorable — and you avoid confusing your customers.
Even though there's no golden rule for how long a sentence should be, the folks at Gov.uk, released an intriguing article where they explain why they keep sentences below 25 words.
5. Personalize your communication
Want to show your customers how much you really care about them? All it takes is a little personalisation.
A compliment goes a long way in establishing rapport and is an easy way to increase your likability.
For companies working in B2B, you could tell people how much you like their business website. If you're selling directly to customers, tell them how they've chosen a great product and highlight a specific feature.
It's important to be honest and for you (and your company) to not come across as insincere.
6. Don't make people feel stupid
Naturally, you're going to come across some questions which will have answers that you find obvious.
However, the fact is, people that don't work at your company aren't as involved with the product as you are.
For most online visitors, this might be the very first time they've engaged with your company. Keep this in mind when answering questions with obvious answers.
If you're providing support through SMS, hide any annoyance or frustration you're feeling. You don't want to make your writing sound condescending, which makes customers feel uncomfortable. It would hurt the reputation of your business. Customers won't recommend you to friends and might even complain on social media. That's why you should always watch your tone.
7. Maintain a positive attitude
Always be positive and constructive. When you're you're confronted with complaints from angry customers, approach them with a focus on a solution. Responding in the same negative tone as the customer doesn't get you any closer to resolving the issue.
One of the most common situations you'll face is having to communicate that a product is out of stock. You could react quickly, saying, "The product is unavailable until next month" because obviously that's what the current situation is. But it comes across as quite negative and non-solution oriented — what's the customer meant to do with that information?
You can easily make the phrase above sound better by focusing on the positives. By saying "the product is available to order next month," you avoid the negative-sounding "unavailable". To add the cherry on top, you can also offer to place an order for the customer. Doing so shows that you're proactive and instantly improves the customer experience.
Even though speaking with customers sounds like child's play, adjusting your style of writing so that it's informative, brief and friendly can take some time. Nevertheless, these principles will certainly set you on the right path to communicating in a tone which builds trust and confidence in your business. We use these tricks everyday at Userlike and hope they'll come in handy for you too!
---