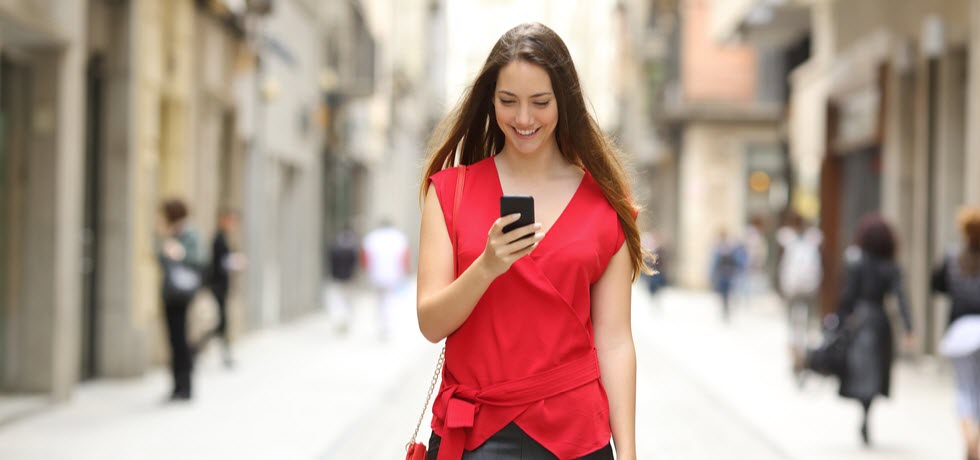 The average office worker receives over 90 emails a day. It's no wonder so many go unread. Many of those emails come from business associates or friends. However, most emails are promotional messages from brands. In fact, you probably noticed that Gmail has even made a separate tab for promotions.
How many promotional texts do you receive a day? Chances are, not many. Text message advertising is an underutilized resource in the marketing world. This represents a huge business opportunity to reach customers in a friendly, new way. As your business starts to use SMS marketing, here are a few text message advertising practices to follow.
Opt-In and Opt-Out
Because texting is such a personal way to contact someone, there are strict guidelines to follow. The person on your list should have opted into your text message program; 75% of customers don't mind receiving a text advertisement after they opt-in. This means you'll have to find ways to get your customers to subscribe to your SMS marketing list. How do you start?
If you operate out of a physical location, one of the best practices is to include a sign by your register inviting customers to text your business. Besides just inviting, you should give a reason. Let them know why you'll contact them. For example, you can tell customers about events, discounts, and new product announcements. Furthermore, you can invite customers to text in on a billboard or event banner.
Take this same approach in your digital advertising. One way is to email customers. You could be a little humorous, saying, "Tired of emails? Try our text messages!" Also, spread your text messaging service across social media including paid advertising on Facebook. If you want to be really old-fashioned, you could even advertise your text notifications on the radio.
Just as you want customers to opt in, you also need to offer avenues to opt out. The easiest way is through the texts. For example, you could tell them to respond with a number or the word "stop" to opt out of your messages.
Always Be Optimizing
You've heard the sales phrase, always be closing. Well, the same applies to marketing. Like any digital marketing tool, text message advertising should be optimized to perfect your message. Moreover, it may take experimentation to really find what works and what doesn't.
The best text messaging platforms have built-in analytics. These will help you automate and optimize your campaigns. Here are the five elements to test.
CTA – Every text should have a purpose and call to action. Try new invitations or split-test multiple versions of a text to find the best one.
Tone of Voice – Although a text is a casual way to communicate, you still need to sound like your brand. This can be hard at first, so practice and test different tones and language in your texts.
Length of Message – As a rule of thumb, short texts do better than long ones. However, don't be afraid to try different lengths to see how your customers respond.
Time of Day – No one wants to receive a text at 6 AM. Nevertheless, during the business day and even into the evening is fair game. Run different tests to see what time of the day performs the best.
Texts Per Month – Text messaging shouldn't be abusive. Try only one or two messages a month. Then, slowly increase until you're texting the appropriate number of texts.
Text Message Advertising Tips

Now that you understand the opt-ins, opt-outs, and ways to optimize your texts, you're ready for some specific tips.
Go Beyond the First Text
One of the best texting practices is to automate responses to keep the conversation moving. Customers want to feel involved and respected. If they respond, have a text ready to send them again.
Use Short-code URLs
Unfortunately, a lengthy URL will take up too much of your text. Instead, shorten your URL using a short-code generator. A few popular ones are https://bitly.com or https://goo.gl. Simply put in your web address and it will generate a short URL that looks better in a text. Most are free to use, but others may charge you for repeated use.
Don't Use Too Much "Text-Speak"
It may be tempting to assume everyone uses emoji's and acronyms. It turns out they don't. Not only will it make your texts hard to understand, but customers may think you're trying to be cool and inauthentic.
Text Message Advertising Examples
You may be wondering about ways your business can take advantage of texting. There are a lot of ways, and we even have text message advertising templates you can follow. In the meantime, here are a few tips.
Promotions – Whenever you have a coupon or deal, let your customers know in a text. Additionally, try to create a sense of urgency in each message.
Payment and Billing – A text is a great way to inform customers of their balance, payment confirmation, and upcoming charges. A text is less official than an email or phone call and can be a casual way to convey something serious like billing.
Appointments – After a customer book an appointment, send them a few reminders to ensure they come. Only 35% of customers preferred email and 55% of customers preferred a text notification.
Polls – As a more lighthearted example, polls help you interact with customers in a fun way. Not every poll has to be light-hearted, and some can help you collect valuable data.
Text message advertising will differentiate your brand from the thousands that are still using email to communicate. Whatever your message, be it an announcement, reminder, or simply a fun poll, be sure to test different variations to improve your message. Finally, be courteous of your customer's privacy. When used correctly, texts can be an incredibly efficient way to spread your brand right into your customers' hands.
---