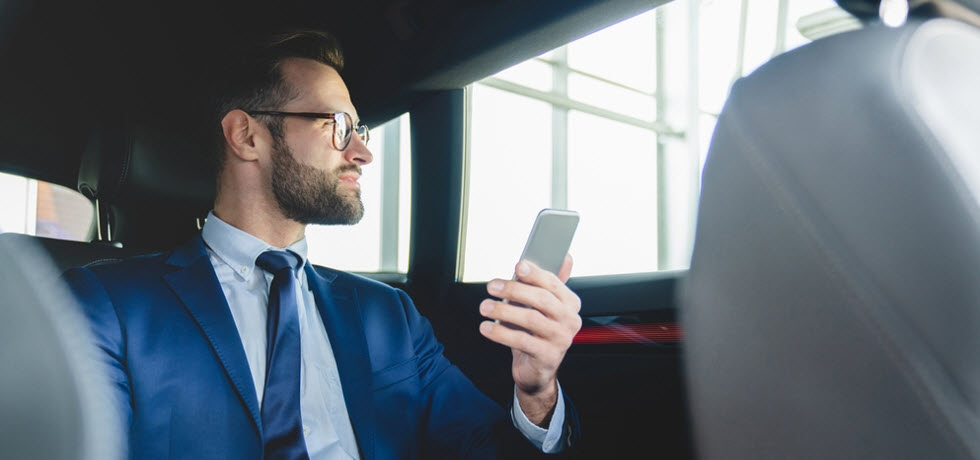 Text messaging takes on many shapes and forms. While SMS is undoubtedly the most widely used, interest in RCS messaging is rocketing.
Statistics show that non-carrier users send millions of RCS messages per day. However, in 2020, users sent a staggering 2.1 Trillion SMS messages, which, mathematically speaking, gives SMS the edge.
But why might businesses decide to use RCS messages over the SMS standard? What's likely to work best in the long run? Let's look at the main differences and why such a debate exists.
So, what is RCS messaging?
Ultimately, Rich Communication Services (RCS) is regarded as a 'modern' standard in texting. The protocol exists within RCS to bring various messaging technologies together under one umbrella, for example, video sharing, audio messages, group chats, and more.
Crucially, RCS aims to bring messaging to its next evolutionary stage. It hosts additional media beyond SMS's parameters and increases character limits. Users can also share geolocation data, and message encryption can be more advanced.
This technology has been in place since 2007. However, it's only in recent years that the protocol has emerged as viable. That said, while limited in some respects, SMS and MMS still have their plus points – let's dig a little deeper.
Who is adopting RCS?
Businesses across the mobile industry and beyond support RCS because of its potential. Ultimately, the main reason RCS is growing in popularity is because of conversational evolution. Businesses adopting and supporting RCS see the list of 'extras' and imagine all the marketing possibilities those 'extras' represent. Crucially, RCS claims to streamline the vast array of IM apps on the market.
That said, opposition to RCS persists in business and in personal use. SMS texting is the 'classic' standard, and SMS is reliable, so spending time, money, and effort to implement new strategies is a disincentive for many business users. After all, it is easy to send SMS texts to clients and customers for feedback directly.
Carriers not yet adopting RCS are also likely to recognize the development needs. RCS messaging requires an intensive development process. It's not a simple matter of the user sending a text message directly to a handset. Businesses need to spend additional time, money, and resources to make RCS work.
RCS is not yet supported on iOS handsets. This is a significant turnoff for many business users because it cuts out a significant market share. Two in five smartphone users are iOS-based, which is a substantial loss percentage.
How to use RCS on your phone
As mentioned, RCS is only available for specific Android handsets. Those lucky users will need to tweak their Android Messages or Google Messages settings to get started. No matter what you've heard, there is no such thing as an iOS RCS messaging app.
For Samsung users, follow this simple process:
Open your Android Message app.
Tap the 'three dots' symbol to open settings.
Tap 'chat features.'
Slide the 'enable chat features' button to 'on'.
You should then start using the service by default. Of course, this also relies upon your smartphone being RCS-ready. You should follow the same process while using the Google Messages app.
Unfortunately, not all Android phones are RCS-enabled, so users must check with their carriers and manufacturers to avoid disappointment. Clearly, knowing how to enable RCS messaging on Android is only half the battle!
RCS and its applications
Several features of RCS are likely to appeal to millions of people. As mentioned, it strives to streamline the disparate IM services into one simple standard. For example, you could essentially expect the media capabilities of WhatsApp and Facebook Messenger through RCS.
RCS allows for longer texts to be sent and received. There's a data cap of around 105MB per message. This is a natural evolution of MMS through capability alone. To use RCS, you'll need to be connected to the internet.
Additional enhancements and features of RCS include group chats, emoticon reactions, and read receipts. Users can also send and receive stickers, GIFs, audio, and other content.
RCS apps – beyond the default messaging services – are yet to appear in full force, even though specifically designed apps may not be necessary. Crucially, the protocol strives to bring users back to a single, evolved messaging standard, rather than having to leap from one IM to another. This may make sense to some private users.
However, from a business perspective, there are some legitimate problems. While some companies are eagerly diving into RCS, it may not be the sustainable option it appears to be—at least, not yet.
Problems with RCS messaging
Not all phones have access to RCS right now. According to a report, 40% of all smartphones are iPhones – and iOS devices can't use the protocol.

That's as little as 60% of the market that can actually use the service at the time of this writing. It is also unclear what percentage of Android devices can use RCS.

Not all Android devices can send or receive RCS messages. Users will need to check RCS compatibility with their device manufacturers and carriers!

It's costly – and time-consuming – for businesses to adapt to RCS. The additional costs and development efforts will probably drive many busier marketers away from the protocol. These hassles, coupled with relatively limited market penetration, hardly seem worth the effort.

RCS requires further development for 4G and 5G compatibility. SMS is a tried-and-tested text protocol that all handsets accept and use. When you're unable to use 4G or 5G, your phone defaults to SMS – it is always available.

Market penetration is low. From a business perspective, this means you are always looking at near 100% market penetration. Customers with Samsung, Apple, Sony, or Huawei smartphones can receive marketing SMS messages, and SMS costs are markedly lower than RCS.
For enhancing the messaging standard, RCS is hard to ignore. However, SMS remains reliable and ubiquitous. It caters to business marketers' pain points and keeps the demographic potential near 100%.
Conclusion
The appeal of RCS is hard to ignore. However, it is much more attractive to private users, and given that the percentage of potential users is limited, it's not worth adopting… yet.
RCS has people excited because it brings together the best of IMs. However, as business marketers already know, SMS messaging is affordable, direct, and provides results. Even if the world drifts towards RCS in the years to come, SMS will still have a place.
Don't be too quick to leap into RCS messaging. It is indeed a 'gimmick' of sorts, and as it stands right now, business users stand to lose more than they will gain by adopting RCS.
---