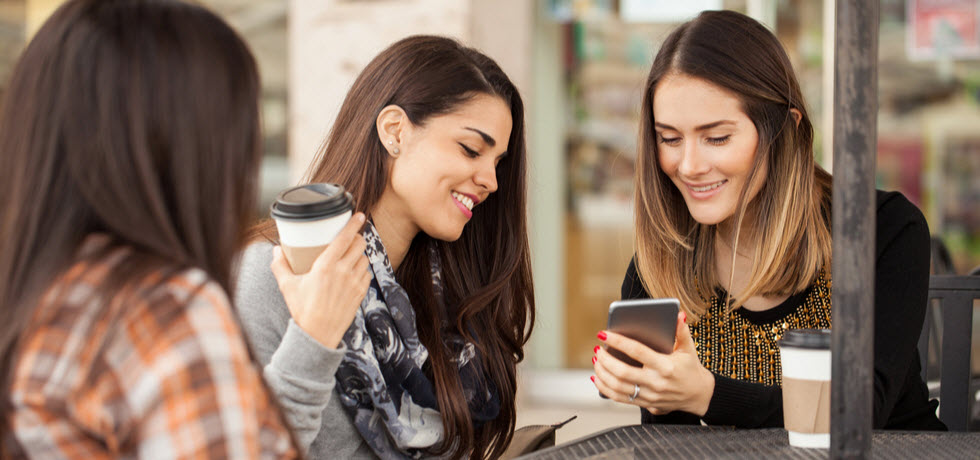 What is Geofencing?
Some people mistakenly believe that geofencing means that a company can set a specific zone and then send advertising messages to any and all people within that zone. That would be stunningly expensive and virtually impossible to accomplish.
Geofencing requires a mobile opt-in – that is, specific permission from your customers to access their location data and text them location-based promotions.
You can then look up the customer's location using wireless carrier data. Every such lookup bears a cost. That's why checking customers' locations once or twice a day when they're likely to be in your vicinity with purchasing intent makes the most economic sense, during the campaign timeframe.
Another option is to encourage customers to voluntarily install your app on their phones and allow the app to monitor their locations. Once permission is granted, the app would periodically look at the GPS but would not respond unless it was within a certain perimeter, which you would describe.
How You Can Use Geofencing
Let's consider the example of two competing coffee shops. We'll call one shop Johnny's Coffee (in blue), and a major competitor Starbucks (in red). A retailer can use a facility like Google Maps to define a specific area, or simply employ a generic circular radius of one, five or ten miles, if desired.
Johnny's selects the blue area as the bounds for its geofence. Bear in mind that the area can be any size, from just the area immediately in front of your store's physical location all the way up to the impractically large region of an entire city.
A large, popular chain (like Starbucks) might not use any geofencing at all, relying entirely on its reputation, but for this example, we'll suppose it elected to use the red area. Based on traffic or foot-traffic patterns, Starbucks possesses a good grasp of where its customers are most likely to see and respond to its messages.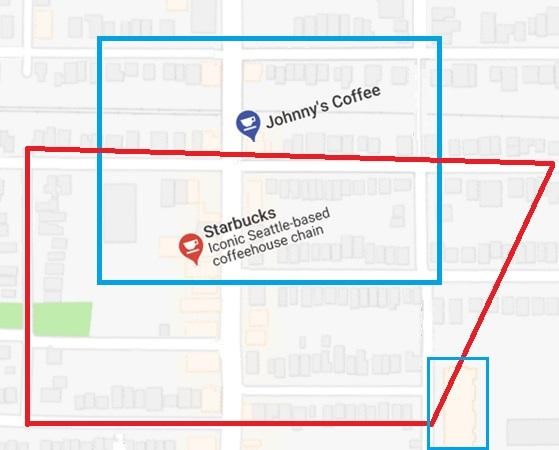 Johnny's, on the other hand, decides to include its competitor's store and a large chunk of 'walking distance' area surrounding its location.
That sets the scene, but how does geofencing work?
Whenever one of Johnny's subscribers comes within the area described by the geofence, he or she will receive an active promotional text message or a push notification. So now, when a subscriber is nearby, the app can push a customised message to your client, saying 'Visit Johnny's Coffee for some fresh roasted Jamaican Blue Mountain, and we'll toss in your choice of two biscotti for free!'
Tips for Location-based Marketing
Deliberate radius and timing
If you're clever, you can select an extra area, like the smaller blue square (geofences can be non-contiguous), that covers a nearby gymnasium or baseball park at certain times of the day when hot and tired people typically need a break.
Learn which 'happy hours' are effective for your customers. In the case of a grocery store, for example, you could mention sale items between 4 and 6pm only, to catch the people about to head home and make dinner. The choice of times is really up to your creativity and your knowledge of customer behavior.
A word of advice: frequency matters!
Just because you can and have permission to do so, doesn't mean you should send a message every time the client is nearby.
Consider a shop with a small geofence that has clients in the next building. If these people get a message every time they walk to the side of the building that is next to your store, they're going to get annoyed and unsubscribe!
Using practical, well-considered limitations, such as a limit of twice per day, only one push of a given message, or a space of at least six hours between messages will certainly be appreciated.
If you offer a time-limited coupon (e.g. '30% off if you visit in the next hour') make sure that is the only coupon that subscribers receive until it expires.
Who Needs to Geofence?
Small shops can make their presence known to customers through voluntary in-store sign-ups, so they can receive special discounts when they are nearby. According to comscore.com, almost 50% of shoppers find this acceptable and desirable. Those that do not simply don't sign up; this way, you know that all of your users want to hear from you.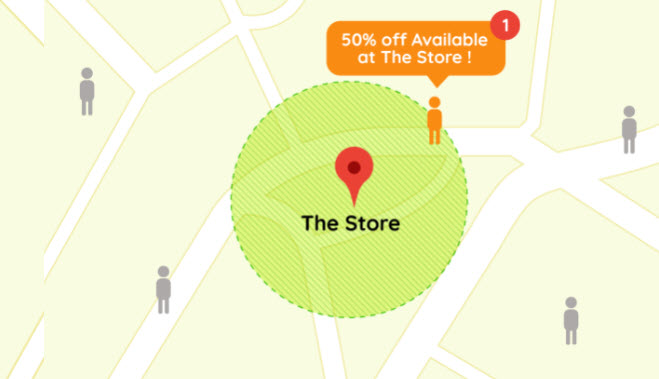 Who Uses Geofencing?
Many companies (e.g. Uber) promote their businesses with coupons such as 'first fare free'. You can do that, too, to establish a relationship with a new customer.
Starbucks uses the coupon technique, so it can sell customers a creamy latte, even allowing them to order ahead to avoid the queue
You may have seen the latest AMAZON Prime Air drones making deliveries. Rest assured they are using geofencing, too, to make sure their products don't go astray
Vouchercloud, a UK-based company, serves vouchers when subscribers get near a participating retailer (within about 200 yards)
Walmart has a 'local mode' that delivers coupons when subscribers are nearby and even issues e-receipts
A NEST thermostat uses geofencing to tell when nobody is home, so it can alter the temperature to save on the fuel bill
The Takeaway
Geofencing is far too big an opportunity to let it slip by unused. The aforementioned companies (and thousands more, of course) are using it to great advantage.
Not only does it turn nearby customers into purchasers, but it provides reliable ROI information, because each sale can be traced back to see whether it was conventional or a response to geofencing advertising.
Now is not the time to sit in the long grass and observe how others are treating this technology. Geofencing is no longer the buzzword of the day! It is time for you to gear up and get on board this train before you find yourself left behind and alone on an empty platform!
---