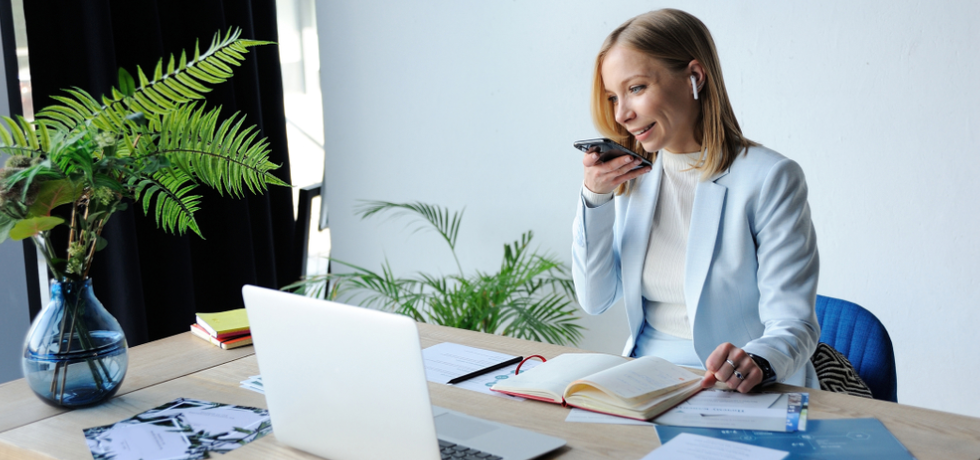 Text messages, once the dominant mode of exchanging information and emotions, are being complemented, and in some cases, eclipsed by a more personal and engaging medium: audio messaging.
In recent years, voice messaging has emerged as a powerful tool that offers unique advantages in terms of communication. Unlike text-based interactions, audio messages carry a more personal touch, allowing for the nuances of tone, emotion, and inflection to be conveyed with greater clarity. This authenticity creates a stronger sense of connection, making conversations feel more genuine and relatable.
In this article, we will explore its evolution, the technology that drives it, and the profound impact it's having on personal relationships, professional interactions, and business communication.
What is audio messaging?
Audio messaging, or voice messaging, is a means of communicating by using your voice instead of writing text. It's like leaving a voicemail, but you can send these voice messages instantly and easily. Instead of typing out your thoughts, you can talk and record your message, making it feel more personal and expressive.
This mode of communication taps into the natural way humans connect – through speech – and brings an element of authenticity that can be missing in written messages. It's like having a face-to-face conversation, even when you're miles apart.
Types of audio messaging platforms
There are various platforms and apps that allow you to send and receive audio messages. Each of these platforms has its own features and uses. Here are a few examples:
Many popular messaging apps like WhatsApp, Telegram, and Facebook Messenger allow you to send short voice messages to your contacts. You hold a button, speak your message, and then release the button to send it. This is great for quick and informal conversations.

Voice messaging apps like Voxer are designed specifically for sending voice messages. They let you have ongoing voice conversations with friends, family, or colleagues in a walkie-talkie style. You can listen and respond at your own pace.

Some social media platforms, like Instagram and Snapchat, also offer voice messaging features. You can send short voice clips to your followers or friends, adding a more personal touch to your posts.

You can use audio messaging even in emails. Some email platforms allow you to record and attach audio files to your emails. This can be useful when you want to explain something in detail without writing a long message.
How audio messages are delivered and received
Sending and receiving audio messages is quite simple:
When you want to send an audio message, look for the microphone button within the messaging app. Press and hold this button while you talk. Once you're done speaking, release the button to stop recording.

After you've recorded your message, tap the send button (usually shaped like an arrow) to share the audio message. Some apps might have an option to review or re-record your message before sending.

When someone sends you an audio message, you'll see a notification. Tap on the message to listen to it. In some cases, the message might play automatically when you open it.

To listen to an audio message, simply press the play button on the message. You can listen to it as many times as you want. You might also have the option to reply with your own audio message.

Audio messages are usually stored within the messaging app, so you can go back and listen to them later if needed.
Advantages of audio messaging in business
Next, we'll uncover the distinct advantages that audio messaging brings to business communication and how it's reshaping the way organizations connect and collaborate:
Humanizing communication with a personal touch
Audio messaging adds a human element to business communication. By hearing the tone, inflection, and emotion in someone's voice, recipients feel a stronger personal connection. This personal touch is crucial for building trust, especially in scenarios where relationships are nurtured from a distance.
Voxer, a walkie-talkie style communication app that combines the immediacy of voice communication with the convenience of text messaging, includes the human element to business communication.
In professional settings, Voxer is often used by remote teams, field workers, and businesses that prioritize timely communication.
Consider a sales team spread across different regions. Instead of relying solely on text-based messages, they can use Voxer to send audio messages. When discussing a potential client's needs or negotiating terms, the nuances of their voices convey emotions and intentions more effectively than text alone. The sales team can hear each other's enthusiasm, confidence, or concerns, fostering a stronger sense of camaraderie and understanding.
Enhancing clarity and tone in conversations
Text-based messages can sometimes lack context, leading to misunderstandings. Audio messages provide context through tone, making it easier to understand the intended meaning.
Sarcasm, enthusiasm, concern, and other emotions are conveyed more accurately through voice, thereby reducing the risk of miscommunication. This is especially valuable in discussions requiring nuance, such as negotiations or feedback sessions.
Slack incorporates voice and audio messaging features, allowing users to send voice notes or make voice calls directly within the platform. In addition, the platform also allows users to send emojis, reactions, and gifs, adding another layer of context and emotional expression to their conversations. This combination of text, audio, and visual communication options helps to enhance clarity and maintain a positive tone in interactions.
Increasing engagement and response rates
Audio messages stand out in crowded inboxes. This novelty often leads to higher engagement rates compared to traditional text emails. Numerous sales representatives have embraced them and achieved remarkable outcomes.
After sending 125 voice messages, a sales rep received 50 responses and scheduled 25 meetings. This equates to a 40% response rate and a 20% success rate in progressing to the next steps.
Time-saving benefits for both businesses and customers
Recording a voice message is often quicker than typing out a detailed email. For customers, it's a time-efficient way to ask questions or provide feedback. For businesses, sending audio updates can help convey information faster, especially when there are complex details that might be misunderstood in writing.
WhatsApp allows users to send voice messages, which helps team members send voice messages to provide updates, discuss ideas, or ask questions without the need for a lengthy email or text conversation.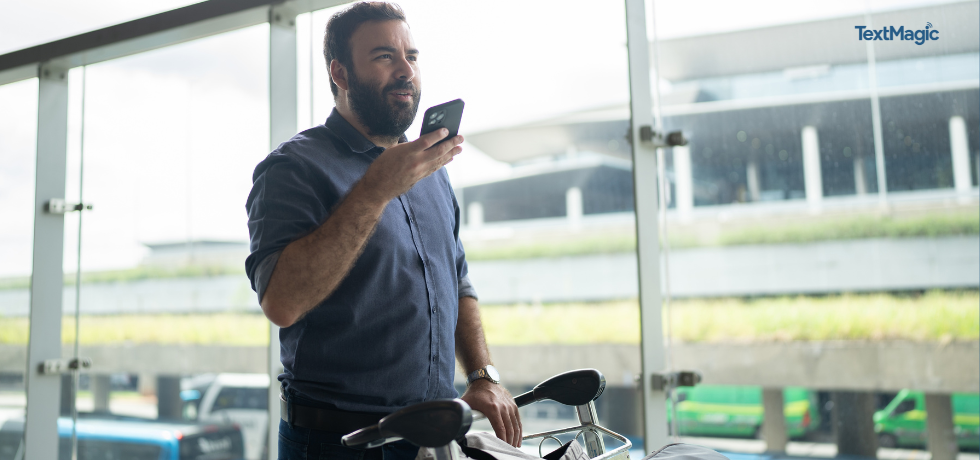 Use cases for audio messaging
Audio messaging has proven to be a versatile communication tool across various business contexts, offering unique advantages for specific use cases:
Customer support and issue resolution
According to a survey by Kayako, 79% of customers prefer live chat or messaging for quick solutions. Audio messaging can be a game-changer in that respect.
A telecommunications company, for instance, can use audio messages to address technical issues. Instead of typing out complex troubleshooting steps, support agents send audio messages that guide customers through the process.
Sales and marketing communications
In sales and marketing, personalization is key. Audio messages can create a more genuine connection between sales representatives and potential clients. Hearing the voice of a salesperson can build trust and convey enthusiasm. Additionally, audio messages can be used to deliver persuasive pitches or follow-ups.
You can integrate audio messages into your outbound sales strategy. Sales reps then send personalized audio messages to leads, introducing themselves and explaining the value of their product. This approach leads to higher engagement rates and increased lead conversion.
Internal team collaboration and updates
In fast-paced workplaces, audio messages can facilitate seamless team collaboration. They allow team members to provide updates, share insights, and discuss projects without the need for lengthy emails or meetings. This enhances efficiency and keeps everyone on the same page.
Instead of typing out feedback comments regarding copy or design, team members record their thoughts, providing clearer and more actionable feedback. This accelerates the iteration process.
Best practices for audio messaging
Effective audio messaging involves more than just speaking into a microphone. To make the most out of this communication method, consider these best practices:
Craft effective and engaging messages
Keep your message focused on a single point to avoid overwhelming the listener and use a conversational tone to establish a connection.

Make sure to include a clear call to action to guide the recipient's next steps.
For instance, a fitness app could use an audio message to encourage users: "Ready to start your fitness journey? Tap the link below to download our app and get moving!"
Integrate voice messaging into existing communication strategies
Incorporate audio messages into your existing communication channels, such as social media, email newsletters, and website announcements. Then, tailor your audio messages to specific audience segments.
For example, an e-commerce platform might send personalized audio messages to customers who have abandoned their shopping carts, offering them a discount to encourage completion of their purchase.
Ensure privacy and data security
Ensure that any sensitive information shared in audio messages is encrypted to prevent unauthorized access using end-to-end encryption.

Obtain explicit consent from users before sending them audio messages by providing users with clear opt-in options. Also, avoid sharing personally identifiable information (PII) in audio messages.
Many banks use audio messages for account alerts, transaction confirmations, and security notifications. These messages are often short, providing essential information while maintaining security and privacy.
Challenges and limitations
While audio messaging offers personalization and emotional connection, it comes with challenges like clarity issues, timing conflicts, and accessibility concerns. Here's how to address each and make the most of its undeniable benefits:
Clarity and comprehension: Sometimes, audio messages might not be as clear as intended due to accents, background noise, or speech impediments. Additionally, listeners might miss important details if they can't replay the message.

How to address this: Speak slowly and clearly. When discussing crucial information, follow up with a concise text summary.

Multitasking and timing: Recipients might receive audio messages at inconvenient times or while multitasking. This can lead to missed information or an incomplete understanding.

How to address this: Encourage the use of audio message indicators or notifications that allow recipients to listen when convenient. WhatsApp's "voice note" feature provides a visual cue for unplayed messages.

Accessibility: Audio messages can be challenging for individuals with hearing impairments. They may miss out on important information.

How to address this: If possible, provide transcripts or summaries for audio messages, enhancing accessibility. Apple's iMessage allows users to automatically generate transcriptions for voice messages.

Platform variability: Different messaging platforms might have varying audio quality, recording limits, and compatibility issues. This can affect the overall experience.

How to address this: Test audio quality across platforms. Choose platforms that prioritize audio clarity. For instance, Telegram's "Voice Chats" feature supports high-quality audio transmission.
Strategies to overcome challenges and maximize benefits
Use a blend of text and audio messages. For instance, a sales team could send a voice message to convey excitement about a new product launch, followed by a text message containing essential details and links.

Brands can send personalized audio messages to customers, such as birthday greetings or order confirmations. Domino's Pizza introduced "Dom", an AI-powered voice assistant that processes orders and provides order status updates.

Platforms can incentivize users to engage with audio messages. Gamification elements, like audio-based challenges or quizzes, can encourage participation.

Monitor user response and engagement rates with audio messages versus text messages. WhatsApp Business API provides insights into message metrics, aiding in understanding user preferences.
Audio messaging platforms and tools
Here is how you can enhance customer support, collaboration, and engagement by picking out the right audio messaging platforms for your business:
Key features and functionalities to consider
Different platforms have varying limits on the length of audio messages. Consider whether the platform's limitations align with your communication needs.

Check if the platform allows users to listen to voice messages before sending them. Some platforms also offer continuous playback for longer messages.

Look for platforms that offer high-quality audio compression to ensure clear and understandable messages.

Consider platforms that offer end-to-end encryption for enhanced privacy, especially if you're discussing sensitive information.

Some platforms offer real-time voice-to-text transcription, which can be valuable for individuals with hearing impairments or for overcoming language barriers.

Look for platforms that provide clear indicators for unplayed audio messages. This ensures that recipients don't miss important messages.

If you're using audio messaging for business or professional purposes, consider platforms that integrate well with other tools and services you use.

A user-friendly interface makes it easier to send, receive, and manage audio messages. Look for platforms that offer intuitive controls and easy navigation.
WhatsApp includes the capacity to send voice messages. Users can record messages by holding down a microphone button and sending the audio instantly. WhatsApp's large user base and end-to-end encryption have contributed to its popularity for audio messaging.
Telegram also supports audio messages, allowing users to send voice recordings up to a certain length. The app's emphasis on security, speed, and cloud-based synchronization has attracted a diverse user base, including those who value privacy.
Viber offers a feature called "Viber Voice," allowing users to send voice messages to their contacts. The app also supports group audio messages, making it easy to communicate with multiple people at once.
Instagram and Facebook Messenger offer audio messaging as part of their messaging services. Users can send voice messages to their friends or within group chats, adding a more personal touch to their conversations.
WeChat, a multifunctional app popular in China and other Asian countries, includes audio messaging as a feature. It supports not only one-on-one voice messages but also the creation of voice "moments" that can be shared with a user's contacts.
With Textmagic, users can record audio messages through their mobile devices or computer and send them to recipients through the platform. These can be sent to individual contacts or to groups of contacts, making it a versatile communication tool for businesses and individuals who want to incorporate voice messaging into their strategy.
How to send a voice message with Textmagic
Using Textmagic to send audio text messages is simple and can be done in a few steps.
Another audio text messaging advantage is that they can be scheduled. You can contact multiple people at a time of your choosing.
Text-to-Speech
With text-to-speech messages, you send a text that will be processed by a text-to-speech program and converted into an audio file. This way, you can send urgent audio messages even at times when you can't make a recording.
Select 'Compose' from the main menu.
Select 'Text to Speech.'
Enter recipients in the text box, or go to contact/lists which will open a pop-up window.
Check the numbers or lists you want to send the audio to, and confirm by clicking on 'Add x contacts/lists'. This will also take you back to the main screen.
Select the number you want to send the message from.
Type your text into the message box. Additionally, you can personalise messages using custom fields.
Click 'Send' to deliver your message immediately, or 'Schedule Message' to send it later, at a time of your choosing.
Textmagic provides a free text-to-speech tool: you can send texts for conversion to audio files. If you want to audio reply to more than one message at the same time, this is the tool you should be using.
Voice Broadcast
Voice broadcasting lets you upload an audio file of up to 90 seconds. You can then send it as a voice message to recipients.
Select 'Compose' from the main menu.
Select 'Voice Broadcast.'
Enter recipients in the text box, or go to contact/lists which will open a pop-up window.
Check the numbers or lists you want to send the audio to, and confirm by clicking on 'Add x contacts/lists'. This will also take you back to the main screen.
Select the phone number you want to send the message from.
Click 'Select Audio' and a new pop-up will appear, where you can select 'Upload New Audio' to get a file from your computer or if you have audio files already in your Textmagic account, these will appear below and you can simply check the ones you want to send.
When finished, click on 'Use Recording', which will take you back to the main window.
Click 'Send' or 'Schedule message.'
Future trends in audio messaging
The future of audio messaging holds exciting possibilities, driven by advancements in technology and changing communication trends. Here's what the future holds:
Emerging technologies and innovations in audio communication
Expect more seamless integration of

voice assistants

into audio messaging platforms. This could enable users to dictate messages, control conversations, and perform tasks through voice commands.
Integration of

real-time language translation

in audio messaging platforms could break down language barriers.
Audio messages could offer

higher sound quality while consuming less bandwidth

.
Future audio messaging platforms might incorporate

emotional analysis tools

that can detect and convey the speaker's emotions and intentions.
Predictions for the future of audio messaging in business
Businesses could integrate audio messaging into their customer support strategies. Customers could send voice messages detailing their issues or inquiries.
Businesses could leverage audio messages to

personalize communication with their customers

.
Audio messages could

enhance training and onboarding processes

by providing a more personal touch.
In remote work scenarios, audio messaging could serve as a

valuable tool for asynchronous communication

. Teams spread across different time zones could use voice messages to convey ideas, provide updates, and maintain a sense of connection.
Conclusion
Emerging technologies are transforming the way we communicate, enabling more genuine and personalized interactions. By adopting audio messaging, businesses can leverage these trends to establish meaningful connections with their customers, employees, and partners, thereby reshaping the communication landscape.
Audio messaging not only adds a human touch to digital interactions but also addresses the limitations of text-based communication by conveying emotions, nuances, and context in a way that words alone often cannot achieve.
This dynamic mode of communication is particularly valuable in a business context, where building trust, fostering engagement, and delivering clear and impactful messages is paramount.
Upgrade your business communication
with Textmagic audio messaging!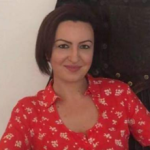 Raluca Mocanu
Raluca Mocanu is a copywriter at Textmagic and began her content writing journey in 2016. She loves traveling, reading, on-stage drama and recently discovered a deep interest in psychology.
Get the latest news from us
Subscribe to our newsletter to get all updates to your inbox.
Related articles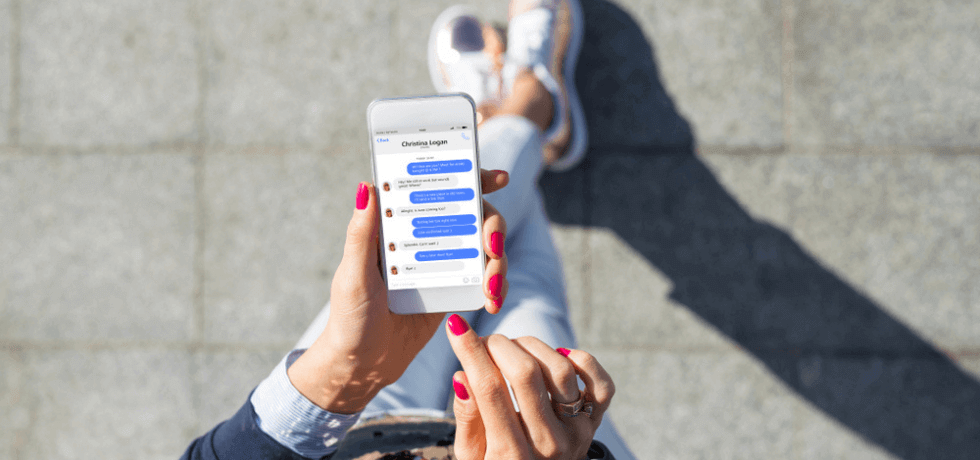 ---
---
---
---
---