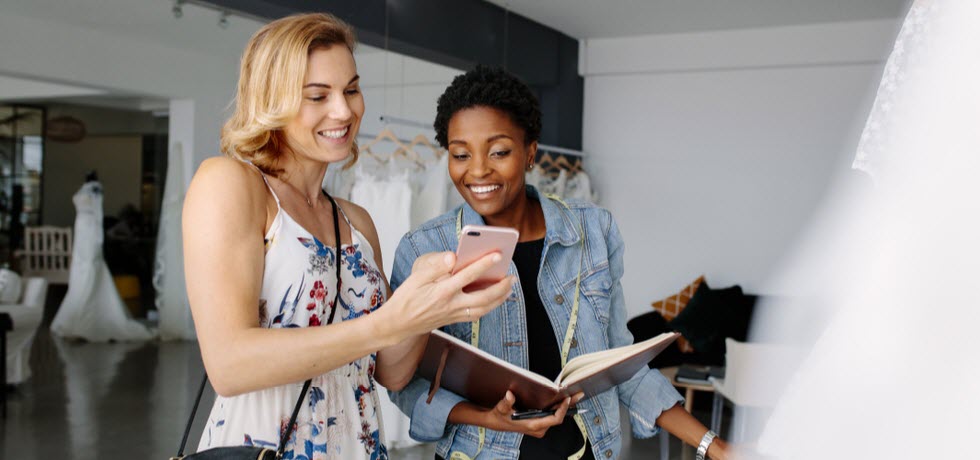 As a wedding planner, your job is to eliminate the stress couples feel when they are planning for their big day. Luckily, your organizational skills and natural knack for streamlining mean you know how not to accept all of that stress on to yourself. This is especially true when you apply modern technologies, such as text messaging, to your wedding planning business.
As pointed out by Pew Research Center, more than 75% of adult Americans own a smartphone and 92% of smartphone owners use their phones to send and receive text messages. It is very wise, therefore, for wedding planners to use text messaging as a way to reach the people they need to connect with.
How is Text Messaging Used With Wedding Planning?
You can take full advantage of the efficiency of text messaging when exchanging information with the various groups of people involved in a wedding. That includes the soon-to-be-newlyweds, bridal party, guests, caterers, venue managers, and florists, just to name a few.
Here are some examples of what you can do with text messaging:
Send out save-the-dates and invitations.
Sending out text messages is much faster than using the post. People get the message almost instantaneously, cutting out the wait time associated with snail mail. This means you can move on to the next steps in planning the wedding quicker. Be aware that some people may feel that an actual printed invitation card delivered by mail has a more personal touch.
Your text could let guests know that they can request a formal keepsake invitation from you if they desire one. As well, there are other ways to add a personal touch to a wedding.
Collect and collate R.S.V.P.s.
Most people tend to have their phones at hand and will respond almost immediately to message alerts. You may find that people begin responding within a few minutes and certainly within the hour of receiving your message.
The SMS service you choose may be able to automatically send an appropriate reply based on the R.S.V.P. response a person selects. It can also be configured to detect who has not responded so that you can send them a follow-up text.
Send automated responses to guest queries
Guests will have questions. While that is a good thing in terms of helping you to catch details you might have missed, getting back to each person in a timely manner might be a bit of a challenge.
An automated system can be configured to detect keywords in texts from guests and reply with a pre-written text. That text can convey the information requested or direct them to the appropriate section of the wedding website for more information.
Send out notices of pertinent information
A beautifully constructed wedding website with all the details guests need will not be used to its full potential if they do not know what is there and when it is there.
Using SMS, you can send out notices each time there is something new on the website for guests to view so they can make a selection or give their reactions. This is especially important when there are last-minute changes which people need to be made aware of as soon as possible.
Keep your clients up-to-date
A well-equipped SMS platform will let you generate lists, such as which guests have replied to the invitation, who have made their menu selections, or who have opted for shuttle service to the venue (if this is provided).
That is the kind of information the couple may want to peruse from time to time. You can also set up auto messaging to let them know when certain milestones in the planning have been achieved. For example, they can be automatically notified when an R.S.V.P. reply has been received from the invitations.
Communicate instantly with caterers and other professionals
It may be something as simple as letting the florist know you will need one more table centerpiece since the guest list has grown.
Perhaps it is informing the decorator that the happy couple has changed their color scheme from lime and fuchsia to orange and black two weeks before the wedding date.
Make the most of teamwork
If you have people who work for you, they too can be kept in the loop with text messaging. They can also send status updates to let you know how their part of the planning is progressing.
During the actual event, SMS can be used to coordinate team members and get everyone pitching in exactly where they are needed.
Benefits of Using an SMS with Your Wedding Planning Business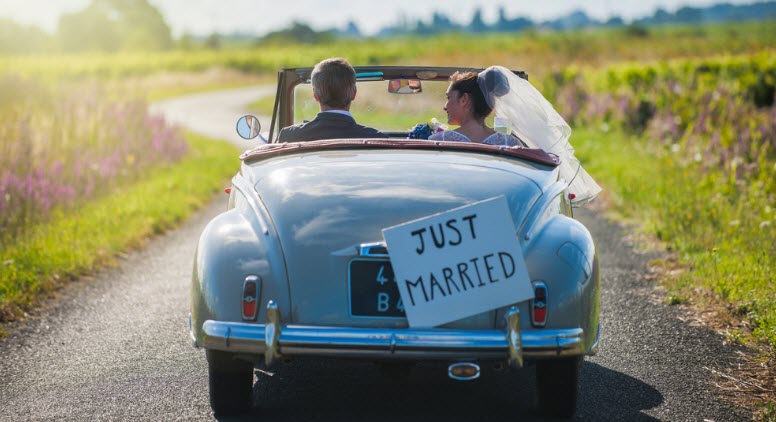 It is more efficient when compared to email, calling on the phone, and the postal service.
With the SMS service as a kind of personal assistant, you are able to focus on other areas of the business.
You can put some distance between work and your private life. The SMS service which is set up for your business can work with your business number and not involve your private/home line.
Clients, their guests, and the professionals you work with will appreciate you being able to communicate with them in the manner they use most often.
Planning a successful wedding can seem like an insurmountable task for a bride and groom. It can lead to anxiety for one or both of them, tension between the happy couple, or missed details which will show up glaringly on their wedding day. These can cast real gloom over memories of what should have been one of the happiest days of their lives.
Thankfully for the bride and groom, there are professional wedding planning businesses which are ready and able to help. For wedding planners, there are options, such as the use of a comprehensive text messaging service, which they can turn to for real help when organizing events of any size.
---