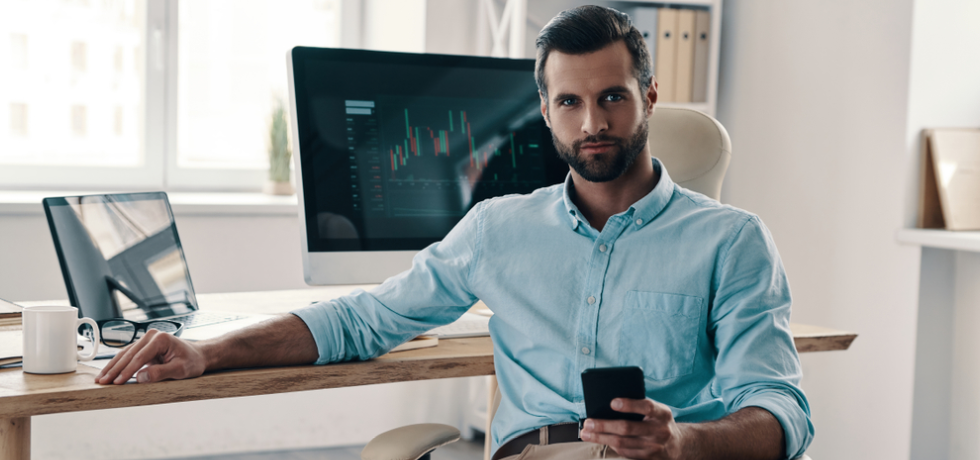 Crafting a strong message is a lot harder than it looks. Even for experienced text messengers, the ones that grew up with a phone in their hand, struggle to text. But text message writing is a skill like any other, and with enough practice and repetition, you too can become an expert.
Here are a few ways you can improve your business text message writing.
1. KISS – Keep it Simple and Straightforward
Did you know the KISS principle was actually invented by the U.S. Navy in the 1960s? It's no wonder that it continues to be as influential as it was back then. Too many people use fancy emojis and confusing acronyms. Instead of trying to be clever, why not try to be simple? Simple messages yield clear answers and results. Try to keep your message below 160 characters. This avoids splitting the message into two (unless you have a lot of info, but don't go past three messages).
Text example: Hi! Thanks for taking our survey. First, please send your name and room number, e.g. "Smith, 347"
2. Make it Personal
Don't you hate getting mass texts? Nothing screams corporate more than a message without a hint of personalization. Say something, anything, that makes the interaction feel more authentic and direct. Address them by their first name. Also, be sure reference their order history or location. Get creative about how you may create value relevant to their unique experience.
Text example: Hello, Alan! We want to celebrate your birthday by giving you a free coffee to any one of Joe's Coffee locations in Atlanta. Feel free to redeem it any time you want!
3. Offer Genuine Value
Customers have one question in mind: "what's in it for me?" They also have limited attention spans and availability. So you have to earn their attention. Be able to answer this: why should they open your message. Does your message help them save money? Does it make their life more convenient? The clearer you can answer this, the more likely they will open your message.
Text example: Welcome to Zach and Zoe's. Your delivery is on the way and will arrive in 3-5 business days!
4. Follow Up
Text messages have greater open rates than email, at around 98%. But it doesn't always mean customers remember what you say. Send a second message some time after. You may also follow up after one day (if it's about an appointment) or one week (survey or order follow up).
Text example: Thomas, we haven't heard from you in a while. You still have an abandoned cart for Bonsai Botanic. Order now before prices or stock quantity change!
5. Find Your Voice and Stick With It
Each brand has their own style of writing. Some are more positive and upbeat than others. Make sure you use the brand's voice when conducting text message writing. Also be sure to use a consistent rhythm and vocabulary between different mediums, beyond text messages. And use your voice to engage but also stay memorable too.
Text example: Let's get fit. Your keycard has access to any one of our 24H fitness centers. We'll see you soon.
6. Proofread, then Proofread Again.
Even with a spell check tool, it's best to get an editor for your messages. It's simple to overlook typos even in short messages. Like a minor misspelling or a tense change. But the moment you hit send with the typo still included, you can lose credibility with customers. Take the extra time and care to not make any syntactic or stylistic mistakes.
7. Schedule for the Optimal Time.
Open rates for text messages are at 98%, compared to 20-30% for email. So regardless of when you send the message, it will most likely be opened. The question becomes: when you should send the message. During some hours, your recipient will have more time to pay attention and message back. Usually, this is in the morning when they are getting ready for work or commuting, or in the evening before bed.
Example: Scheduling a message around 6am or 6pm ensures they may catch it right before or after waking up.
8. End With a CTA
How does the customer further their interaction or journey with your brand? What action do they need to take? Be clear about what you want them to do and what to expect. It can be as short as two or three words. For example, Call us today. Find out more. (Buy) while quantities last.
Text example: Thanks for adopting Alfonso! Come visit our summer picnic on June 21 to meet the other new pets. Hope to see you soon!
9. Don't Spam Them.
Send one too many messages too frequently and your email will get marked as spam. You'll lose the trust and buy-in with the customer. Make sure to only email them when you have new information or updates. Create a sense of excitement, without annoying them away.
Text example: You're all signed up. If you have questions or concerns, visit this link. Text "Yes" if you're interested in hearing regular updates and news.
10. Remind Them of Your Brand
Consider that an ordinary American adult sends 32 texts on average each day. Within those messages, it can be easy to forget about branded messages. Make sure to at least mention your cause or company at least once.
Text example: You have successfully rented a car from Ace's Automobiles. Here is a summary of your order.
Conclusion
Effective and professional messages must be meticulous. You need to consider each word as it represents your brand. As it represents your goal and their reward. Use these points as springboards, not guardrails. Make sure to experiment. Each company is different, and prescribing one strategy is a recipe for failure.
Tap into the full potential of a realized text message writing campaign. By following these tips, you too may start to see a shift in the digital relationships you cultivate.
---