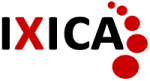 Toronto, Ontario
Canada
Founded in 2007
4 Employees
Telephone Service Providers and Carriers
About IXICA Communications Inc
We are a Telecommunications services provider specializing in SIP Trunking, Hosted PBX, Wholesale Voice, and Data Services. We cater to businesses for their telecom needs and converting customers to SIP based phone systems.
The Business Challenge
We needed a way to communicate our billing and notifications with customers and we also needed something that would easily integrate with our internal management portal. Most importantly we needed something that works reliably.
How TextMagic Helped
TextMagic provided a way for us to send text messages to our clients easily and it provided many ways for integration into our internal management portal including ways to send my email, portal, and API.
The Results
We managed to reach an extra 30-40% of customers that do not regularly check email. Billing notifications helped us received and extra 20% of invoices paid by the due date.