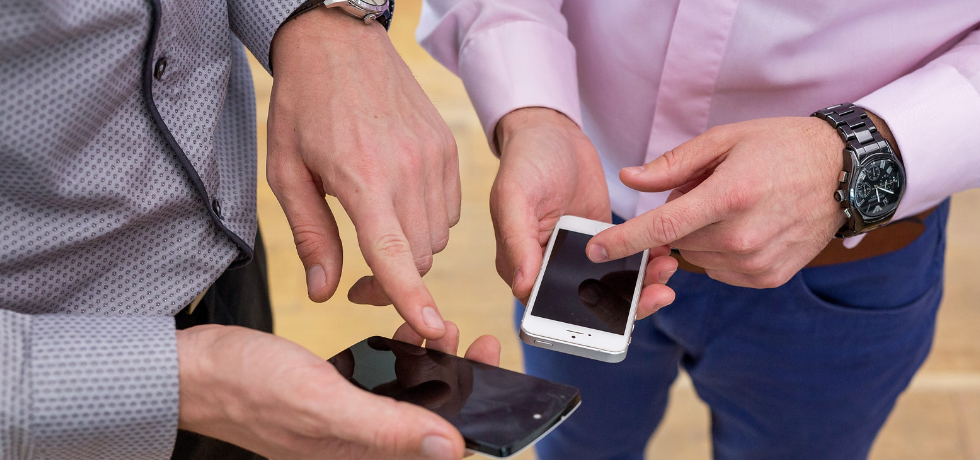 In today's rapidly evolving technological landscape, it's now more difficult than ever for nonprofit organizations to figure out the best way to approach and engage their donors.
Today's biggest trend? Mobile.
It's now the case that over 90% of American adults own smartphones and are using them as one of their primary mediums for connecting and communicating with friends, family members, and their greater communities.
For example, take just these two stats:
It's estimated that now over half of browsers (51%) are surfing the web from a mobile device.
Nearly all text messages (99%) are opened and replied to within the first five minutes of receipt.
(Source: https://www.atpay.com/mobile-fundraising-statistics/)
With statistics as staggering as those, it's safe to assume that many of your donors will prefer being engaged through mobile channels. And that doesn't even account for all of the other ways your donors are using their phones!
The problem is that the world of mobile is still relatively new, and many nonprofits aren't sure how to navigate it.
If you're at a loss for how to incorporate mobile engagement strategies into your fundraising, don't worry. Here we have 6 tips for donor engagement:
Let's get started!
1. Optimize your website for mobile
With over half of the population of internet users browsing the web from their mobile devices, it's safe to say that many of your donors (perhaps even most of them!) will first encounter your website from their smartphones or tablets.
Make sure your website is easily browsable by optimizing it for mobile!
This tip is even more important if you're using your website to accept online donations.
In fact, nonprofits that use mobile-responsive donation forms will on average see 34% more online donations than nonprofits that don't. (Source)
While many website building platforms will automatically generate a mobile version of your website for you, it never hurts to design with mobile in mind.
Here are some tips for ensuring that your website will be mobile-responsive:
Use a large typeface that's easy to read. Sans serif fonts are best, since serifs can quickly clutter up an already limited space.
Format your page using a vertical, one column layout.
Keep the design simple. This will ensure that all design elements will fit on a small screen.
Enlarge your buttons and calls-to-action.
Double-check that all photos and videos can be viewed on a mobile device.
The best way to make sure that your website is mobile-responsive? Take out your smartphone and test it out!
If you have to pinch, scroll, or manipulate your screen to see any of the content, you haven't optimized for mobile. Each page on your website (especially your donation page!) should fit on one screen.
When your website is optimized for mobile, it will have the best chance of engaging donors from anywhere.
2. Establish a texting list
Texting is now one of the most popular communication channels around, so why wouldn't your nonprofit use it for getting in touch with donors?
While your organization is probably already familiar with using text-to-give to engage donors (more on that below!), you might not have heard about mobile marketing yet.
Your mobile marketing will take similar form to your email marketing. Donors opt in to receive text message notifications from your organization by subscribing to your texting list.
Establishing a texting list is one of the best ways to engage donors through mobile. Since a whopping 99% of texts are read within five minutes (remember our stat from earlier?), it's an almost immediate way for your organization to interact with donors.
Additionally, since donors will be receiving a message from your nonprofit's number, you won't have to compete with a million other messages like you would have to with email.
The one downside with texting is that you'll have fewer words with which to convey your messages. This can work to your advantage, however, since mobile users have notoriously short attention spans (the average mobile user stays on a website for a total of 1 minute and 6 seconds!). (source)
There are many ways you can engage your donors through mobile marketing. You can try:
Giving live updates during fundraising campaigns and events.
Challenging donors with trivia or choose-your-own-adventure style games.
Requesting donors' opinions through interactive polls.
Providing your list with general news about your organization or cause.
Sending event or volunteer reminders.
Making donation asks.
And more!
All it takes to make text marketing work for your organization is being a little creative (and using robust texting software, of course!). The best strategies will be interactive, so that donors can actively engage with your organization.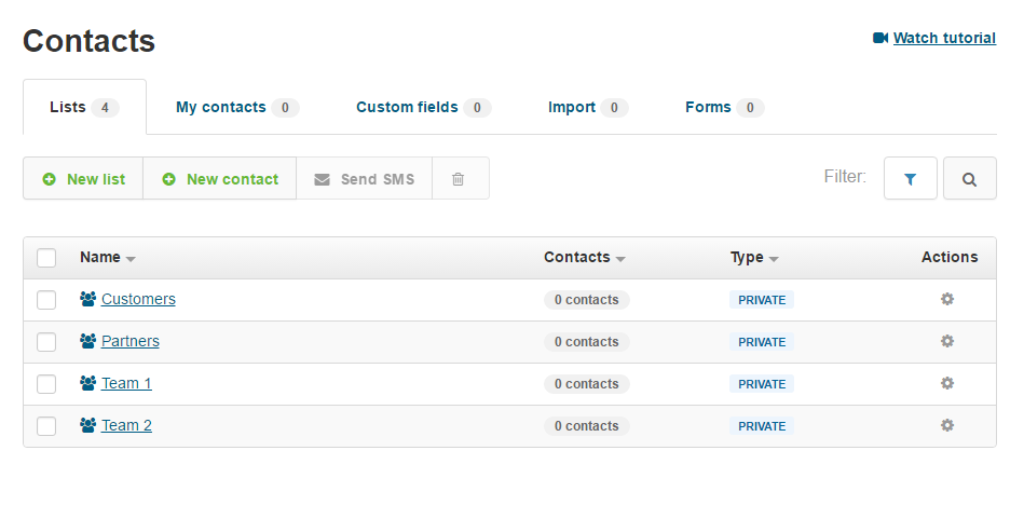 Bonus: Need a crash course in texting etiquette? Check out Textmagic's article!
3. Feature text-to-give at an event
While text-to-give is an excellent everyday fundraising tool, it can work even better when paired with events.
Let me give a quick refresher on what text-to-give is for those of you who might still be unfamiliar with it.
Text-to-give allows supporters to donate to your nonprofit directly from their mobile devices. With most platforms, donors simply text an amount to your nonprofit's number. They'll then be directed to a simplified, mobile version of your online donation page, where they can submit their donations.
Many text-to-give platforms also come with tools to help you gamify your events. Whether you're hosting a black-tie charity auction or a family friendly school carnival, text-to-give can make donating at your events more fun for attendees.
Fundraising thermometers are one of the most popular text giving tools. These widgets update in real-time as donors are submitting their donations, so they can easily visualize how their contributions are adding up.
So, how do fundraising thermometers tie back into events, exactly? During an event, your nonprofit can make a direct ask that challenges guests to meet a fundraising goal before the end of the event.
After the ask is made, donors will submit their donations through the text-to-give platform. You can display your fundraising thermometer so guests can see how their contributions are helping you reach your goal.
Not only is text-to-give another way to engage donors at your events, but it's also an excellent strategy for raising more money. When donors feel the pressure to reach a goal in a short amount of time, they're sure to donate fast!
4. Experiment with visual social media sites
About 61% of social media users browse social media sites solely from their mobile devices.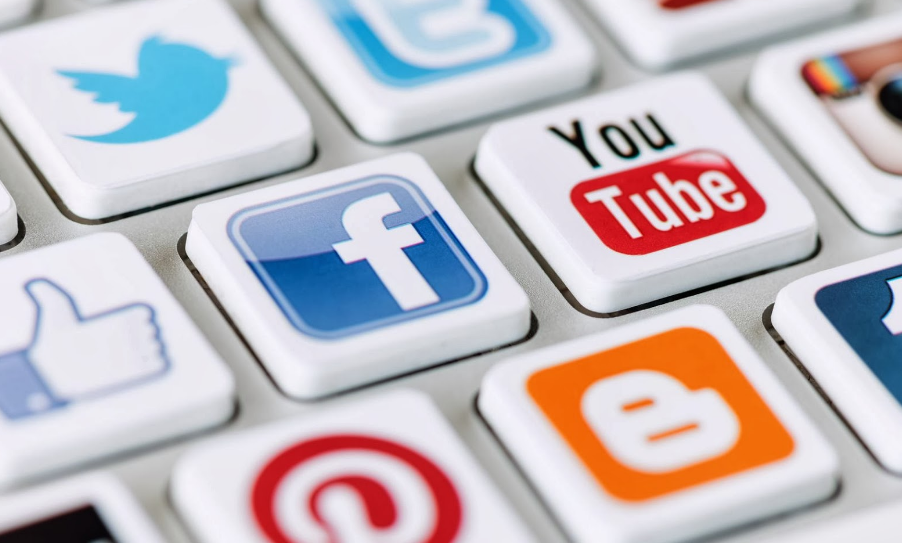 That being the case, you should most definitely be incorporating social media into your mobile engagement strategy.
While Facebook is still the reigning champion of social media when it comes to number of users, your nonprofit should also try experimenting with visual social media sites like Instagram, Pinterest, and Snapchat.
The popularity of visual social media platforms is on the rise. Although it's impossible to say exactly why this is the case, it probably has something to do with the high volume of content that browsers encounter on a daily basis.
With so much content out there, it's harder than ever for those surfing the web to get to the information they really want. Users are tired of having to wade through large blocks of text. They just want the information they came for!
That's where visual social media sites come in.
These platforms are perhaps so engaging to donors because you'll have few (if any) words with which to convey your message. Instead, you'll be doing it through images!
Let's touch briefly on the ways you can use each of the three most popular visual social sites (Instagram, Snapchat, and Pinterest) to reach your donors:
Instagram: With all its photo filters, Instagram can turn practically anyone into a professional photographer. As such, it's an excellent site for creating a visual brand for your organization. Post photos of those you serve, fundraising events, and day-to-day happenings around the office, then use Instagram's filters to add an artistic touch!
Pinterest: Essentially a virtual pinboard, Pinterest is all about inspiration. You can pin original images with links to articles and other content from your website, or simply repin others' photos to create compelling collages of images related to your cause.
Snapchat: Snapchat is a social media site that was made for mobile. Through the app, your organization can share photos or videos that will flash on donors' phones for 10 seconds or less. Try sharing live stream videos from your events or sending supporters striking images of those you're helping.
Social media and mobile go hand-in-hand. Experiment with creative ways to engage your donors by getting creative with visual social media sites!
5. Host a peer-to-peer fundraising campaign
As peer-to-peer fundraising campaigns rely heavily on social media, they're also a great strategy for mobile engagement.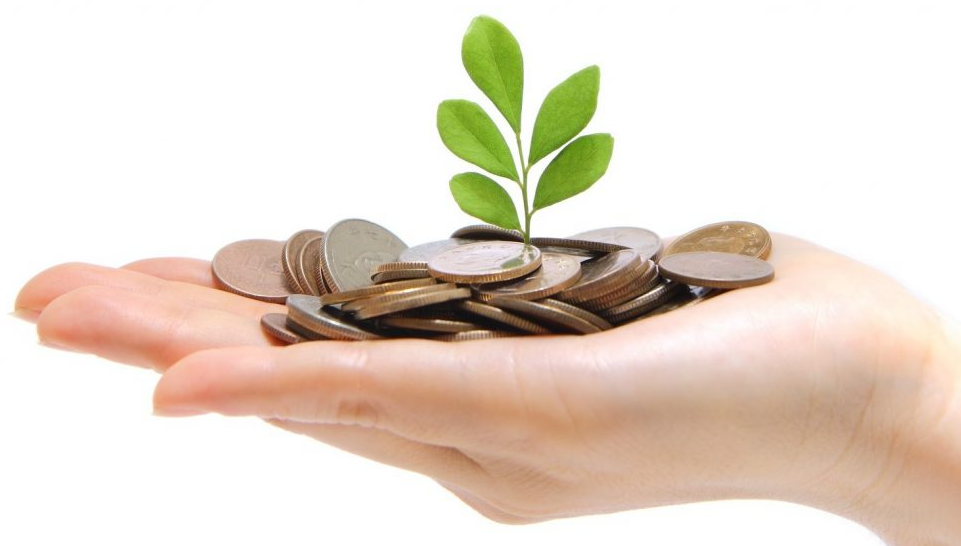 During a peer-to-peer campaign, your organization will mobilize your loyal supporters to fundraise on your behalf.
Most of the action will take place on social media, with fundraisers requesting donations from friends, family members, and others in their network.
That means, since over 60% of users are posting on social media sites exclusively from their smartphones, much of the campaign will likely take place over mobile!
While your donors will be taking the reigns on this one, you should definitely use their active engagement to your advantage by interacting with them throughout the campaign.
On social media, you can:
Give fundraisers campaign updates.
Share fundraisers' posts.
Make shout-outs to fundraisers, highlighting their accomplishments.
Provide assistance to fundraisers who need a little help with reaching their goals.
And more!
Hopefully, by the end of the campaign, you'll not only have built deeper relationships with your existing donor base, but you will also have a whole new base of donors to engage!
Bonus: Check out Salsa's social media tips for peer-to-peer fundraising!
6. Mobilize your advocates
If your organization has a focus on advocacy, mobile engagement strategies can work for you, too!
In fact, you can take any of the strategies we've discussed here and apply them to your advocacy campaigns (for more on advocacy, check out: (https://doublethedonation.com/advocacy/).
However, let's look back at strategy #2 (establishing a texting list) to discuss some specific examples of how an organization might use mobile to engage supporters during their advocacy campaigns.
When it comes to advocacy, you can use your texting list for two main reasons:
To raise awareness of your cause or
To remind supporters to take an advocacy action.
Because it's so interactive, mobile marketing can be an excellent way to raise awareness of your cause.
If you can get a little creative, you can immerse supporters in the problem you're trying to solve to make it more tangible and compelling to them.
For example, if your organization is trying to alleviate the problem of youth homelessness in the community, you could engage advocates with a choose-your-own-adventure game that takes them through the difficult choices a young homeless person would have to make on a day-to-day basis.
If you're a wildlife advocacy group, try engaging supporters with a quiz on endangered species. Get creative!
Using your mobile marketing list to remind supporters to take an advocacy action, on the other hand, is a little more straightforward. Send supporters the link to your online petition or give them a friendly reminder to go out and vote.
The mobile engagement strategies you can use for advocacy are practically endless. Tap into your creative side to expose supporters to your cause in a unique way and to mobilize them to take action!
Mobile is easily one of today's most popular communication channels, and its popularity is only growing.
By using the mobile strategies listed above, you can meet donors where they are for the best chance of engaging them!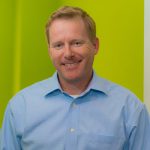 Blake Groves
Blake is VP of Strategy and Business Development at Salsa Labs. With more than 20 years in technology solutions and consulting, Blake comes equipped with hands-on knowledge of sales, consulting, product management and marketing. For the last 10 years, he has narrowed his focus to how Internet technologies can help nonprofit organizations, and prior to joining Salsa, he held positions at Convio and Charity Dynamics. Before his work with nonprofit organizations, Blake held consulting and product management positions at IBM's eBusiness Unit, Netscape, Sun Microsystems and America Online. He graduated with a B.S. in Marketing from Texas A&M and his M.B.A. from The American Graduate School of International Management.
Get the latest news from us
Subscribe to our newsletter to get all updates to your inbox.
Related articles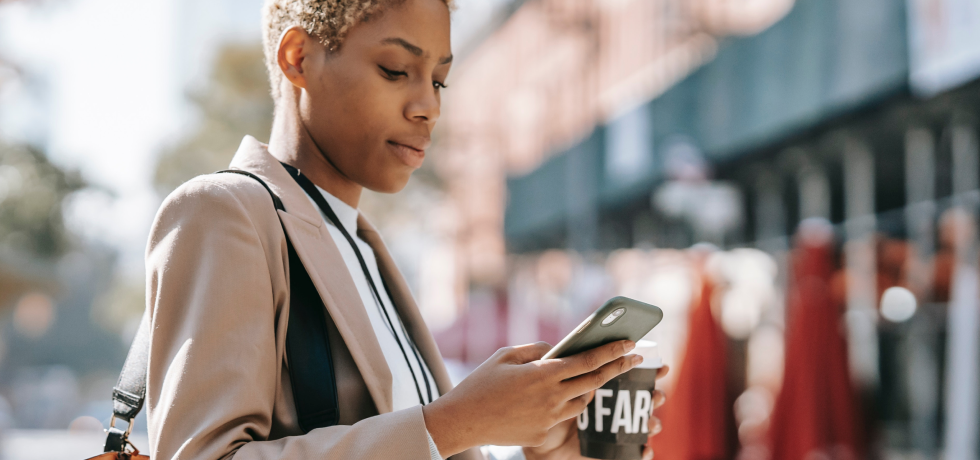 ---
---
---
---
---