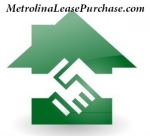 Charlotte, NC
United States
Founded in 2012
2 Employees
Real Estate Agents and Appraisers
About Metrolina Realty Holdings LLC
Metrolina Realty Holdings, LLC. specializes in real estate lease-purchase and seller finance transactions. We provide creative win-win real estate solutions for home-sellers, home-buyers, and real estate investors. Single family homes are what we specialize in, however we help consumers buy and sell all types of real estate. We help people who may not currently have perfect credit, but are willing to do what it takes so they can get back on track. We work with all types of buyers and situations. Some need time to alleviate a shortage of down payment money, some need time to solve credit issues. Some just want to stop renting and start buying. After our Tenant-Buyers move in, we work with lenders to help them repair and/or build their credit, so they can qualify for a new loan and then buy the property.
The Business Challenge
The reason why my company decided to implement text messaging services is because of the marketing purpose. We have a higher conversion rate with text messaging than any other form of marketing.
How TextMagic Helped
The simplicity of TextMagic and its user friendly platform helped me bring on an assistant that can help with the text message marketing. I'm also able to open up new markets and expand my business with the additional phone numbers through its multiple platforms.
The Results
I was able to increase my marketing exposure, outsource it to an assistant to do all my marketing, and I was less worried of having my text not go through unlike some other services I've used previously.