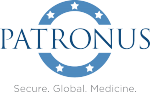 Smyrna, GA
United States
Founded in 2012
25 Employees
Doctors and Health Care Practitioners
About Patronus Medical LLC
We serve individuals and families, corporate executives, entertainers, athletes, and remote private installations such as resorts, homes or corporate facilities. Patronus Medical advocates for, protects and manages health-related risks on behalf of our clients in any venue at any time.
The Business Challenge
Patronus Medical was using Email to SMS and not a gateway service which caused delays & unreliable SMS messaging. TextMagic provides us timely SMS text messages for non-medical information for managing a 24/7, on-call medical service.
How TextMagic Helped
Given the nature of TextMagic's service this resulted in a more flexible, professional and timely delivery of SMS messaging using the TextMagic services. Prior to TextMagic, we were using SMS messaging via email causing delays and less flexible options.
The Results
The nature of our business is urgent, 24×7 medical services. Having a timely and reliable SMS texting option to alert our operations staff of potential problems, server events, etc. is paramount to our success.