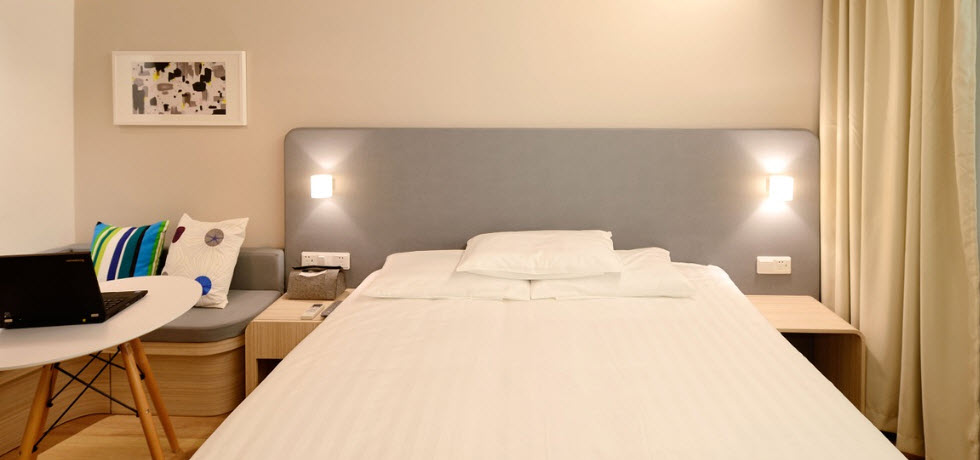 Transparent communication with customers is vital to the success of any business. It is especially important for hotels, where customer relations directly impact revenue.
Despite the fact that most hotels strive to offer a seamless customer experience, things may still take a wrong turn. Before you know it, a disgruntled customer leaves a negative review on a website about a dirty bathroom or a broken light, and discourages a prospect from ever booking in at your hotel. This is why it is extremely important to ensure that all customers are happy.
SMS marketing can provide hotels with an effective communication and promotion tool. It can also streamline customer service efforts, ensuring that you will never again have to deal with a negative review. Let's see how SMS software can help you boost sales and improve customer experience.
How can Hotels Use a Text Messaging Service?
SMS solutions can be used to request feedback, follow up with reluctant customers, or pacify dissatisfied customers. Texting software can also be used to improve internal communication. Here's how you can use the two-way text messaging services for your hotel:
Send offers instantly. With the bulk SMS feature you can instantly send hotel offers, discount codes, and vouchers to your customers. This will lead to increased revenue and more opt-ins to your text subscriber list.
Reduce the amount of negative reviews. Text messaging can be a good way to prevent negative reviews. A friendly reminder or a helping hand from hotel personnel should alleviate a conflict.
Send booking reminders instantly. Remind your customers of upcoming hotel bookings with personalized text messages. This will make them feel cherished and will also reduce the number of missed bookings. You can use custom fields to personalize bulk texts.
Streamline communication & customer service. SMS solutions don't only reduce the number of negative reviews. They also streamline the efforts of your customer service department. We encourage you to use short-codes and keywords to improve two-way communication.
Engage customers who have opted-in. SMS text marketing for customers who have opted in to your service will improve their experience. You can send travel tips, hotel special offers, and useful information to secure their loyalty.
Key Benefits for your Hotel
If you are unsure about implementing text messaging systems in your hotel business, here are a few benefits to consider.
Manage time for important tasks. Text messaging solutions will improve communication with staff members. You can relay policies and emergency notifications, hold employee contests and schedule changes in a matter of minutes with business texting software like TextMagic.
Boost revenue. Two-way communication and SMS customer service will improve the experience of your customers. This can lead to positive reviews from clients, who will encourage their friends to come to your hotel. Ultimately, this will result in higher revenue.
Offer amazing services. Imagine that you are a customer en route to your hotel. You receive a heartfelt message from the welcoming hotel team. When you leave, you receive a thank-you text. This is the perfect example of superb customer experience that you can provide with texting.
Free up funds. Hotels have to manage with limited budgets, but phone bills can really pile up. SMS solutions will help you free up funds that you can invest in other places.
Nurture loyal customers. Send texts with hotel discount codes or your best offers to loyal customers. This will persuade more customers to sign up to your SMS subscribe list.
Increase productivity. Text messaging software makes it easy to consolidate requests and complaints into a single list, making them easier to track and, ultimately, improving your team's productivity.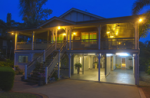 Driftwood Bed and Breakfast is boutique accommodation situated in the heart of Mission Beach, Australia. When establishing their booking calendar, the owners wanted to be notified of bookings instantaneously, even outside office hours.
TextMagic's SMS platform made it possible for Driftwood B&B to be notified of bookings as they happen, on a single mobile device.
Useful SMS Templates for Hotels
SMS solutions have a variety of applications for the hospitality industry. Below are a few examples of SMS templates that you may want to use.
1. Welcome Messages
"Welcome to *hotel name*, *name*! We hope you enjoy your stay with us. Please reply to this text if you require assistance."
2. Booking Confirmations
"Hello *name*!
Your reservation at *hotel name* between *arrival date* and *departure date* is confirmed. For more details on your booking please visit *URL*.
3. Mobile Brochure
Kindly reply to this text message with your email address and receive the entire *hotel name* brochure in PDF format directly in your inbox.
4. Special discounts
Happy birthday, *name*! To help you celebrate this special day we have prepared a 25% discount for your next stay. This offer must be redeemed by the end of the month.
5. Reservation Reminder
Your reservation for *hotel name* starts on *date* at *hour*. Enjoy your stay!
6. Room Service Reminder
Cleaning staff will be replacing towels between *time*. Reply to this text message with SHEETS if you'd also like your sheets changed.
7. Complementary Drinks
Hello Mr/Mrs *name*.
We are looking forward to your stay at *hotel name*. Once you're settled, head over to the lounge on the second floor for a complimentary glass of wine.
8. Booking Discounts
Dear *name*, thank you for reserving the *suite name* for *date*. If you wish to dine at the hotel restaurant, reserve a table today and receive a 20% discount on your bill. Your booking reference ID is XXXX.
9. Lost Clients
Hello *name*.
We miss you! Book one night with us and get the second night free. Call *number* to book. Offer ends in 30 days.
*Hotel Name*.
10. Check out Texts
Hi *name*.
We hope you enjoyed your stay (with your family). We look forward to seeing you again! Your bill *reference ID* has been paid in full.
*hotel name*.
Your hotel can use the power of text messaging to boost marketing results, enhance guest experience, grow customer loyalty and, ultimately, revenue. Why wait? Let's take advantage of automated text messaging solutions!
---