Did you know that 9 out of 10 real estate buyers use their mobile devices during a home search? Therefore, it's plain to see that for property managers and brokers, the best way to stand out in the local market is through mobile marketing. There are multiple marketing media that agents can use, but none are as fast and effective as real estate text marketing. By offering relevant information via text messages, real estate agents can attract rental clients and homebuyers faster than any other medium.
When implemented correctly, SMS messaging can become a powerful strategy for promoting new deals, reaching out to prospects, communicating with existing clients and raising brand awareness. Furthermore, getting started with real estate text message marketing is easy. You can quickly access SMS services on a web browser, a mobile device or even by using an email-to-SMS gateway service.
Textmagic can help you use SMS services and marketing to:
increase your customer database,
inform prospects of new promotions,
increase your brand awareness.
How can your real estate company use text messaging platform?
The primary goal of real estate text marketing is to create a solid database of potential tenants, sellers and buyers. This database can then be used by the real estate agent to e.g. inform customers about open houses or price drops as well as to extend customer service.
Brand awareness and promotion. Information collected in the database can be used to help you run highly targeted mobile marketing campaigns. Here, SMS marketing can work very well alongside traditional real estate marketing tools.
Create a database of customers. Most people are happy to give their phone number, making it easy for real estate agencies to increase the contacts in their database. An opt-in service will also attract relevant audiences.
SMS short codes for property details. Customers can request property details via text alerts by using short codes. For example, you might set it up so that they need to e.g. just text "house 18" to 60192 to automatically receive full details about a property on sale.
Appointments, maintenance and rental reminders. Use an automatic SMS service linked to your business calendar to schedule and remind customers of maintenance and rental appointments.
Updates, showings and offers for sellers. Commercial real estate alerts can be used to promote an open house or fresh real estate listings. You can also send mobile alerts with URLs that share advice, discount offers and other educational material.
Key benefits for your real estate company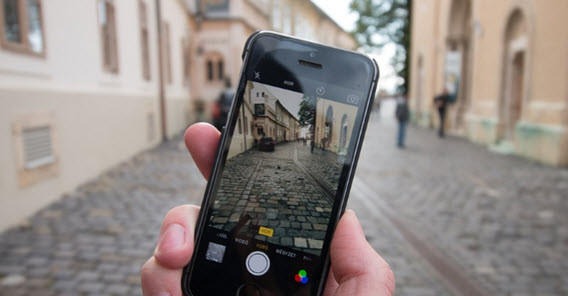 The real estate market is extremely competitive. However, many agencies have yet to incorporate real estate text marketing into their campaigns. This means that they have less overall impact than their competitors who do use SMS marketing. Therefore, this presents you with a chance to get ahead of your competition! Use short and sweet text reminders, such as: "The last apartments overseeing Oslo's harbour are to be released next week, type X322S to arrange a viewing", to stay on your prospects' minds and close more deals.
Here are a few key benefits of real estate text message marketing:
Real-time communication with clients. Potential housebuyers can request instant information about their dream home by using SMS short codes. The agent can collect this data to send relevant real estate listings and suggestions in the future.
Property listing information upon request. Once opt-in consent has been granted, you can follow-up with relevant and thoughtful texts that will encourage a prospect to schedule a viewing or request information about other properties.
Reach all clients instantly. You can use the Textmagic app to instantly send-out mass text messages or real estate templates to contacts in your customer database. Just make sure to include a short-code option or a website link for more information.
Significantly cut down costs. Real estate text marketing campaigns are far cheaper than other forms of real estate advertising. This means that you can reach out to new customers at a fraction of the cost of other channels and without having to forfeit effectiveness.
Incredible response rates. Not only are people willing to give their phone numbers, they are also highly likely to react to your texts. Over 90% of mobile users will read a text within 4 minutes of receiving it, making text message marketing one of the most effective promotion strategies you could use.
Automated text responses for given keywords. You can set -up auto responders for property information, such as number of rooms, listing prices, neighbourhood information, etc.
Encourage clients to keep appointments. Communication is the best way to keep your clients happy and engaged. Studies show that appointment reminders sent by text alerts can significantly reduce the amount of 'no shows'. This means less time-wasted for your real estate agency.
Multiple agents on the same account. The Textmagic web SMS app allows multiple users to work with the same number. This can help you streamline internal operations and ensure that everyone is on the same page.
How real estate companies are using text messaging services
Not yet convinced about the advantages of real estate text message marketing? Here's what our clients have to say about SMS for real estate advertising:
Case study #1: Metrolina realty holdings LLC

Metrolina Realty Holdings provides real estate solutions to investors, homebuyers and sellers. The company specialises in seller finance and real estate lease–purchase transactions. The reason why Metrolina implemented real estate text marketing tools was because SMS has the highest conversion rate of any form of marketing.
With the help of Textmagic's online SMS platform, the company was able to reach out to new customers and to provide greater assistance to existing ones. The biggest advantage of real estate advertising through mobile alerts is the fact that 99% of messages get through to the customer.
Read the full case study here: Metrolina Realty Holdings
Case study #2: Fylde Property

Fylde Property is a real estate investement and development company that assists customers who wish to sell or let their properties on the Fylde Coast, UK. The company's agents have to cover a wide area to attend viewings or meetings. Sometimes, customers don't show up or are late.
The company started using the Textmagic platform to send automated SMS reminders and appointment confirmations to clients. The results? Less hours spent attending cancelled appointments reduced costs, and better overall service.
Read the full case study here: Fylde Property
Case study #3: Springbok Properties

Springbok Properties are groundbreaking property specialists who sell properties fast and get the best possible price. Their head office is in Manchester and they have Regional Valuers all over the UK. With over 1,500 happy seller reviews and video testimonials, Springbok Properties are revolutionising the way the industry operates in response to consumer needs and expectations.
Springbok Properties implemented real estate text marketing tools because SMS is the quickest, most effective method of engaging clients.
Textmagic's robust API and technical support team ensured seamless integration with their CRM system, allowing Springbok Properties to reach out to customers, keep them informed of sale updates and send reminders, improving the overall customer service experience.
Some effective real estate text message templates
Are you ready to experiment with real estate text message marketing? Below are a few useful templates:
1. Home evaluation
Hey *name*. Your home evaluation will be ready soon. When are you planning to sell?
2. Property suggestions
What's up *name*? I was just pulling up some houses in your area that you might like. Want to check them out?
3. New buyer
Hey! Great choice of neighbourhood. I have a few houses that you should definitely check out. How many rooms are you looking for?
4. Follow-up
Hey! Thanks for joining the open house tour. Is this the best number for follow-up?
5. Short-code deals
New properties for sale. Reply with BEST DEALS to this number for more info.
6. Property information
Text MyProperties to 8228 to access full details about your home.
7. Appointment reminder
Hey *name*. You have a house viewing on 12 December 2016 at 16:30 at *address*. Kindly reply to this email to let us know if you can make it.
For more templates, please check out our 42 Ready-to-use text message templates for business.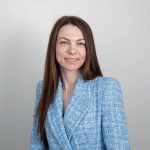 Alexa Lemzy
Customer support person. Interested in customer success, growth, marketing and technology. Passionate about content, reading and travel.
Get the latest news from us
Subscribe to our newsletter to get all updates to your inbox.
Related articles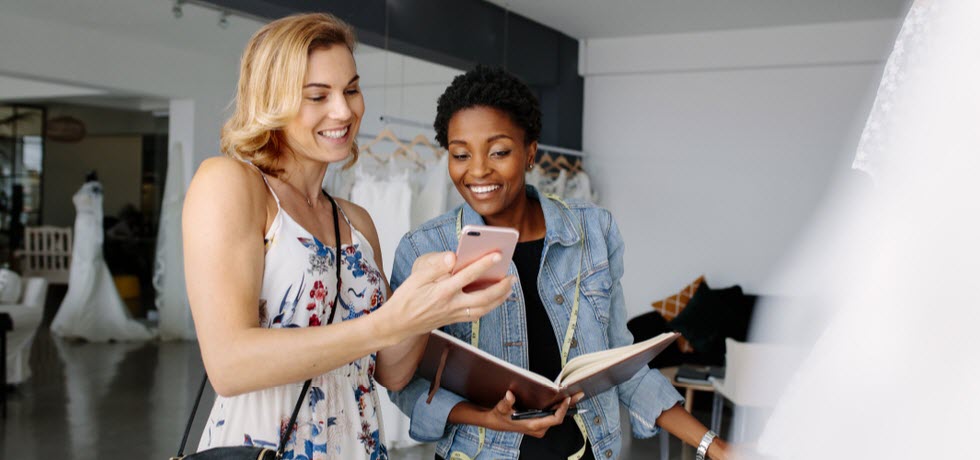 ---
---
---
---
---