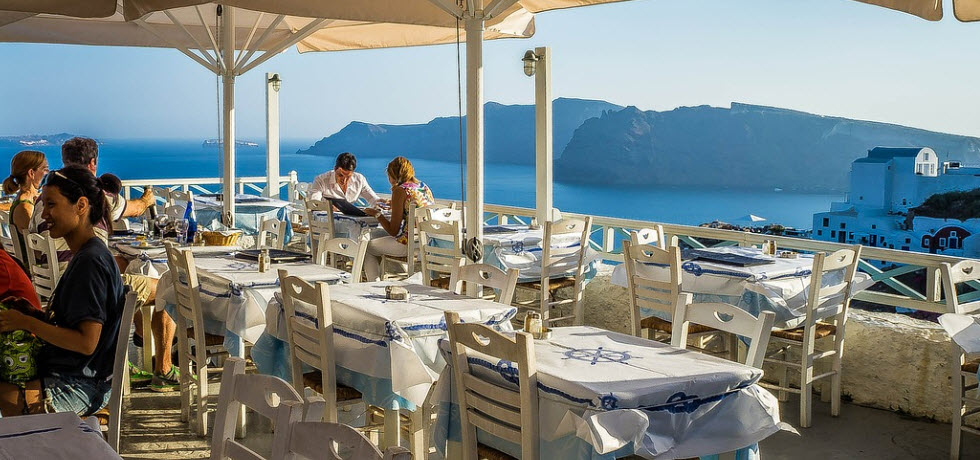 Did you know that 81% of consumers search for restaurants on their mobile devices? If you're wondering how effective restaurant SMS marketing is, just take a look around your venue. Mobile devices are everywhere. People use their smartphones to decide where to eat, what to eat, and who to eat with. An estimated 60% of customers read text messages within 1 to 5 minutes of receiving them, so it's no wonder SMS marketing for restaurants is becoming increasingly popular.
Many restaurant owners have turned something as bland as their restaurant tables into a marketing opportunity, by covering tablecloths with ads that promote their opt-in SMS marketing campaign. This is only one idea of many.
Let's find out how you can use restaurant mobile marketing to generate more business for your venue.
How can your restaurant use the TextMagic SMS platform?
SMS marketing for restaurants is simple. Think about it for a second. Potential customers are bound to be thinking about food at certain times of the day. Chances are that they will do so, phone in hand. Why not entice them to opt-in with a special deal, discount, or offer, all in the form of restaurant SMS samples that reach them right on time
Here are a few ideas to boost your restaurant SMS marketing campaign:
Enhance brand awareness and promotion. Promote your brand with short and unmissable SMS offers. Use SMS templates to keep customers up-to-date with future events and collect feedback on your products. Remember to always add your brand name and website at the end of every text message promotion to increase brand visibility
Build a solid customer database. Print keywords and shortcodes on table wraps or menus to encourage opt-ins. Send relevant and timely texts to transform casual diners into recurring ones. Marketing messages for restaurants are all about creating habits, so make sure that first text turns into something they'll look forward to from now on.
Schedule texts for booking reminders and cancellations. You can significantly decrease the number of 'no-shows' by sending automated text messages with appointment and booking reminders .
Promote your menu and new dishes. What better way to let people know about your tasty new dishes than by sending them a text with an irresistible deal? Send regular updates to your customers and become the talk of the town.
Attract new customers with exclusive deals. Exclusive restaurant offers, 1+1 meals, student deals, monthly contests, vouchers, restaurant text coupons, and discount codes keywords work extremely well with restaurant SMS marketing. Make sure you segment your subscriber list to promote the right deal to the right audience and see how well promotional messages work for your business.
Send SMS blasts. TextMagic enables you to send hundreds of mobile alerts in a matter of minutes with its bulk SMS feature . Schedule your texts to be sent at a time when they will have the biggest impact. Use these features to promote events and deals.
Create polls. One of the best ways to boost customer engagement is by creating SMS polls. Use the information you collect to plan your next mobile marketing campaign.
Holidays or other special events offer the perfect chance to inform customers about your menu and promotions; you might not even realize that someone's been waiting for the right opportunity to try out your new ice-cream flavor on a hot summer day:



Organize special events for occasions like Halloween, Valentine's, etc, and send text messages to throw in special promotions or extra invitations for your clients' friends or family members.
Never miss a chance to market your website. Send texts for newly-added products and links to new dishes or flavors. You can also add click-to-text forms to your website to capture mobile subscribers that are searching for you online.
Celebrate your customers' birthdays with special texts that make them feel appreciated. Offer special discounts if they pick your restaurant for their celebratory dinner/lunch.
Benefits of SMS marketing for your restaurant
SMS marketing for restaurants makes a lot of sense. There are many benefits to this strategy that you should consider, including good ROI, low price, convenience and effectiveness. An enticing text with an SMS short code, sent at the right time, can attract hundreds of customers. Automated texts with appointment reminders can save you a lot of hard-earned money.
Here are the key benefits of text marketing for restaurants:
Convenient event-based SMS marketing. Streamline your SMS marketing campaign with the TextMagic software. Set up scheduled text messages ahead of time according to your calendar and upcoming events.
Instant success. The restaurant industry is a quick-moving business. People are more likely to spend money in excess on food when they are hungry. Catching them at the right time can significantly boost sales. The right restaurant texting service can boost sales in no time.
Great return on investment (ROI). Combine enticing half-price deals with witty texts. Restaurant greeting messages can be a way to create customer loyalty, and sending them at the right time is only the first step towards building a long-lasting business relationship.
Cost-effective. Appointment reminder software and restaurant text alerts will help you significantly reduce the number of no-shows by keeping customers up-to-date with all their appointments. Text message marketing for restaurants is also cheaper than printed ads and flyers.
Customer loyalty and return visits. Creating a customer loyalty club with restaurant text messaging deals will encourage people to become repeat customers.
SMS marketing templates for restaurants
Restaurant promotional SMS samples will get your business on the map, and the following examples are just a small preview of how effective they can be. If you're wondering how to use text message marketing to boost your business, here are your answers:
1. Diner coupon
2. Dinner confirmation
3. Student discount
4. Weekly specials
5. Limited-time discounts
6. Restaurant polls
7. Sweepstakes
8. Events
9. New weekly offer
10. Birthday greeting & personalized offer
Try TextMagic for free.
No hidden fees
---