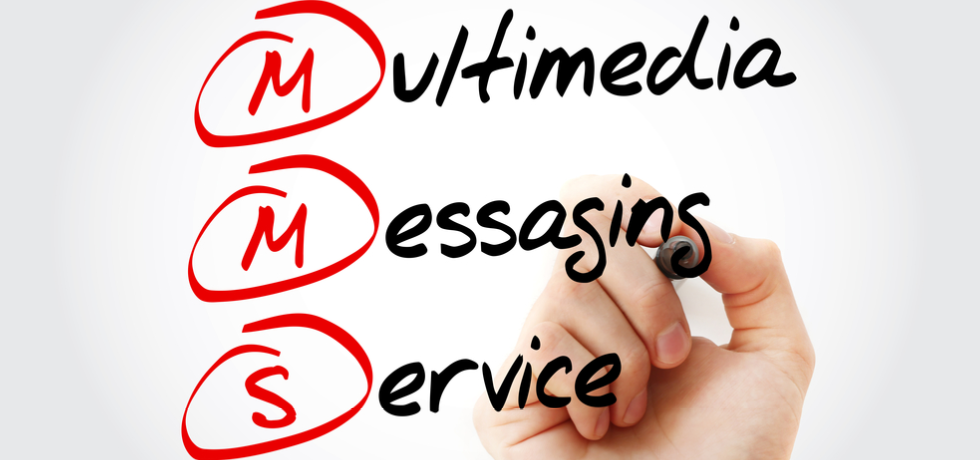 MMS messaging has been around for almost 20 years now, but many businesses are not taking advantage of its unique capabilities.
MMS enjoys the open rates of texting and can send a range of media to any mobile phone. This can have many business uses.
So, what is MMS messaging, and how can it enhance your business?
What is MMS messaging?
Multimedia Messaging Service, or MMS, uses mobile networks in the same way as texting (SMS). MMS messaging allows you to send media along with your text, including images, videos, or GIFs.
Sony Ericsson released the first phones with MMS messaging features in 2002. This was almost a decade after Nokia sold the first text-capable handsets. Other phone companies adopted the feature over the next few years. In no time at all, it was a standard feature for all phones.
Although the technology was initially somewhat unreliable because of a lack of standardization between different networks and phone models, the industry has ironed out these issues over the past two decades.
Now that MMS messaging is cheaper and much more reliable, businesses have much to gain from adopting this flexible communication tool.
Differences between SMS and MMS messaging
The most obvious difference between MMS and SMS is that you can send images, videos, and GIFs as part of your message, but there several other significant changes:
SMS messages have a character limit of 160 characters. If you exceed that, your message may arrive as separate messages, sometimes in the wrong order.* MMS has no character limit, but is instead limited by file size. Messages exceeding 300 KB may not send reliably with all carriers.
MMS messages can have a subject line. While ordinary texts will show the first few lines of your message in notifications and recipient's inboxes, MMS allows you to create a separate subject line. While most users are not even aware of this capability, it can be very useful for a range of business purposes.
You can send a contact card with your contact details for phone, email, social media, and instant messaging. This let leads add you to their contacts at the tap of a button
Networks charge more to send MMS than SMS. While a simple text involves less than 1 KB of data, a typical MMS involves hundreds. As a result, networks charge more for the increased data usage, with MMS costing, on average, three times the price of a simple text.
Benefits of MMS messaging for businesses
So far, we've covered what MMS messaging is, but how can you use it benefit your business?
A picture paints a thousand words, or so the saying goes. With the explosion of smartphone availability over the last decade, this is truer than ever. All smartphones feature vibrant, sharp images which enable bold, eye-catching content.
A video or even a static image can give customers a lot of information about your product. Trying to explain a complex product through text alone can lead to a discouraging wall of text.
82% of text messages are read within 5 minutes. While you can also send media to customers through email and instant messaging, neither of these options compare to the high open rates of text messaging. Less than a quarter of marketing emails will ever be opened by a customer. If you want to send media content to your customers and ensure it gets read, texting is the most effective choice.
Uses of MMS messages for business
Here a just a few ways businesses are using MMS messaging to stay in touch with customers and team members:
1. Business cards
On top of sending media content, MMS is also used to send phone contact cards. These can contain not just your name and number but also email addresses, social media profiles, and instant messaging accounts. This makes MMS a useful way to give your contact details and be certain they will save in your customer's phone correctly.
2. Deals and promotions
MMS lets you improve the offers that you send to customers with images. Including attractive images with your message that make it more appealing.
For example, a travel agency could send pictures of hotels or locations. These can grab attention more than a simple text with a link. Customers can visualize the offer straight away, clicking nothing.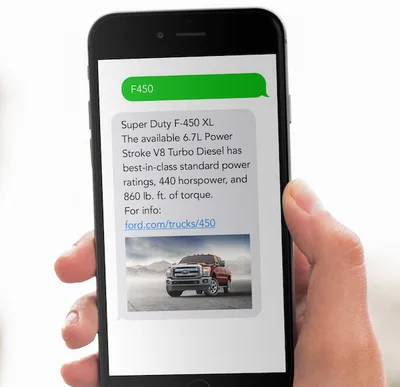 Car manufacturer Ford uses MMS to let its customers request information about vehicles they are interested in.
Ford can then send back a text with a subject line that includes the vehicle model, as well as an image and product description. This is helpful when selling items like vehicles, which come with many variants. Customers can check if they are looking at the right model, without leaving the text.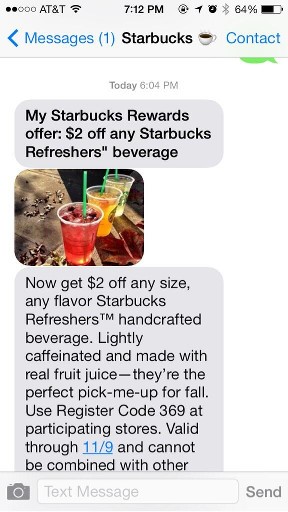 Starbucks uses MMS to support its Starbucks Rewards program, texting images of their latest discounted item to entice customers to visit.
3. News and updates
Texting images or video lets you draw attention to your announcements and updates to customers, generating additional interest.
For example, using videos to show your latest mobile game update helps your regular users understand the changes, and it can attract lapsed customers to come back and test out the new features.
4. Image-based polls and surveys
Images can make your text polls and surveys more engaging and enable questions about a wider range of topics.
For example, you could ask users which product design or branding they prefer, using images as answers. Or you could ask for feedback on visual designs by texting an image.
In both cases, you are more likely to get a response if customers can see the image without leaving your message.
5. Image and video competitions
Besides sending media content to your customers, MMS also lets them send their own pictures and videos to you. People love taking pictures with their phones, and setting fun challenges and competitions for a reward can be a great way to get more of your audience to engage with your brand. With your customers' permission, you can even use this user-generated content in your social media posts.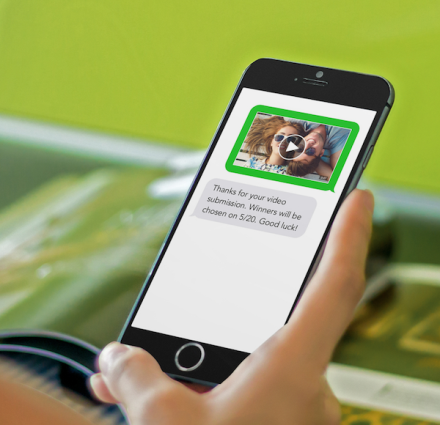 6. Customer support
MMS messaging can be a useful customer support tool.
An image or video is just easier to understand than text for most people. Visual information is processed 60,000 times faster than text.
This also works both ways, as you can improve your customer experience by enabling users to text images of their problem. This lets you understand issues more easily and get proof of faults.
7. Ticket and booking confirmations
Images sent via MMS can serve as booking confirmations or digital tickets.
Customers show the message they received at the venue, with no need to retrieve an email or print a ticket. This can also send QR codes, making your ticket or booking easy to scan at the venue using just a phone.
Outhouse Tickets uses MMS to enable low-cost digital ticketing, sending barcodes to scan at venues. The scalability of MMS allows them to provide digital tickets for both large and small events.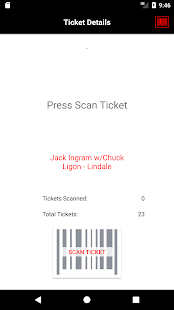 8. Sending important documents
Just as with digital tickets, MMS can be a useful way to send documents and contracts to your team members in the field.
For example, if a real estate client wants to take immediate steps when visiting a property, you can have the paperwork sent to you via MMS, get their signatures, and text it straight back to your team.
9. Targeting lapsed customers
Cart abandonment among mobile users is a big problem for e-commerce stores.
Often carts are abandoned because your customers didn't have time to complete their purchases and forgot about it. An image or video can be an effective way to revive their interest.
MMS messaging timeline
1984 – Friedhelm Hillebrand and Bernard Ghillebaert invent SMS messaging.
1992 – Neil Papworth sends the first text message to Richard Jarvis at Vodafone. Since phones did not have keyboards, he had to write the text on a computer. Early SMS phones could not send messages and only used SMS to receive network notifications like voicemail alerts.
1993 – Nokia became the first company to make its entire range capable of sending text messages.
1999 – Kyocera releases the first camera phone in Japan, but there is no way to send pictures from the phone.
2000 – The first 3G networks go online. While not available in many places, the technology can transmit data much faster, making it easier to send larger files like photos.
2002 – Sony Ericsson introduces the first MMS-capable phones, alongside new high-frequency 2G networks capable of sending the data.
2007 – 3G networks are used throughout the world. The higher data rate improves the reliability of MMS messages.
2007 – Apple releases the iPhone, the world's first smartphone. The rise of camera-equipped smartphones results in much greater usage of MMS messaging.
2010-2013 – Annual American MMS messaging traffic increases from 57 billion to 96 billion messages.
2013-2019 – Global MMS messaging usage continues to grow at a rate of around 25 billion additional messages each year.
Conclusion
MMS messaging gives you new ways to engage with customers. It also enables communication with your team and new leads.
Despite its age, many businesses have yet to embrace MMS messaging. Using MMS can make your text marketing campaign stand out from the competition.
---