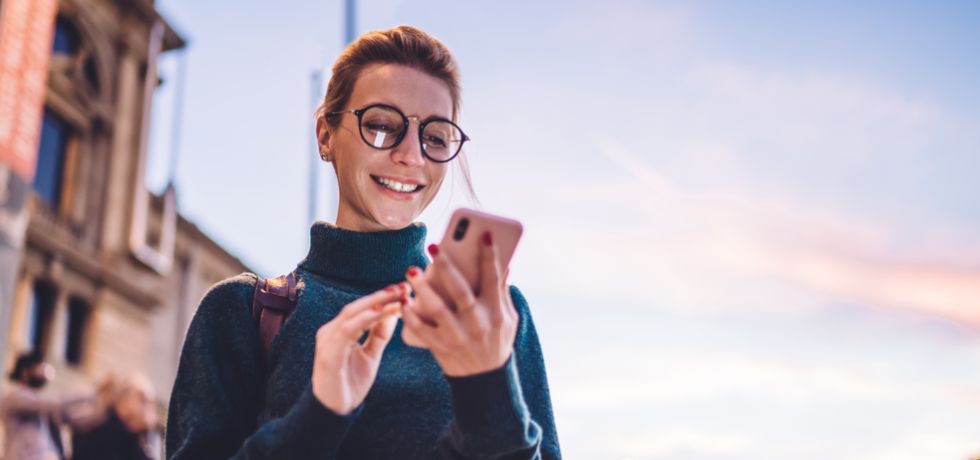 Every business needs to send reminders to customers or employees. A well-timed alert can prevent missed bookings and deliveries or prompt clients to keep the ball rolling.
Even businesses that don't need to send customer reminders can still benefit. Reminders can help organize employees, keep meetings on time, and more.
Text message reminders are the ideal way to tackle these tasks.
What is a text message reminder
A text message reminder is an alert sent to a mobile phone via SMS. Reminders can be scheduled via a text messaging app. They arrive in the recipient's text inbox like any other SMS message.
Sending reminders using text messaging has several benefits over other contact methods.
Benefits of SMS reminders
So why use text messaging to send reminders instead of email or via an app?
SMS reminders have five key advantages over other methods:
1. Speed
98% of text messages are opened within minutes of sending. In comparison, 82% of emails are never read at all. For last-minute reminders that can't wait, texting is a more reliable way to get your message across.
2. Two-way communication
Recipients can respond directly to reminder texts.
This means you can get an immediate response to urgent alerts and also enable the use of keywords. Depending on the situation, these could let recipients confirm or cancel a booking or request further information.
3. Reliability
SMS reminders don't depend on recipients having internet access or an installed app to get the message. As long as they have their phone on them, they'll get the reminder.
4. Permanence
Text reminders will be saved to recipients' phones like other SMS messages, making it easy to check any information or attachments later.
5. Business integration
By using a text messaging app with a wide range of app integrations, such as TextMagic, SMS reminders can become an automated part of your business.
For example, integrating text message alerts with a reservation app like OpenTable could automatically schedule a message to clients an hour before their booked table is ready.
Text message reminder ideas
Creating SMS reminders for your business? Use these example ideas to inspire you:
Appointment reminders
Text reminders keep your business running on time with alerts for employee meetings and customer bookings.
Businesses that depend on client bookings, such as salons, spas, and restaurants, lose profits every year to no-show appointments. For example, restaurants in big cities can face a no-show rate of 1 in 5 bookings. For many businesses, this can be the difference between turning a profit or loss for the night.
Text reminders can help prevent this.
Not only do text reminders help customers show up on time, but they can also let you know if a client can't make it. This makes canceling easier for customers but also gives you more warning to rearrange.
For example, security company CCTV Aware confirms installation and maintenance dates via text. As a result, they don't have to worry about the cost of sending engineers to no-shows.
It's not just customer bookings that can benefit from SMS reminders either. Up to half of all business meetings don't start on time because of late or unprepared employees. Text message alerts can tackle lateness and provide any files or notes attendees need to be prepared for the meeting.
Hairdresser appointment reminder
Restaurant reservation reminder
Checkout reminders
Besides prompting users to complete their purchase, these can also sweeten the deal with a discount or resolve any issues preventing their order.
As well as online stores, this also works for businesses offering subscription services.
SMS reminders can provide last-minute alerts to re-subscribe and warn users about missed payments before their services get restricted.
eCommerce store abandoned cart
Follow-up reminders
SMS reminders also provide a convenient way to follow up customer interactions and prompt customers to move the process forward.
They can be useful when you need a client to take action. For example, HR and recruitment company Cataphract uses SMS reminders to get documents from their clients faster, speeding up their record-checking process.
Getting customer feedback is an important follow-up step after any customer interaction.
Text message reminders can help here too. Use these to link customers to your preferred review sites or customer feedback form or enable recipients to reply with a keyword and give their feedback via text.
Real estate agent follow-up
Subscription service follow-up
Delivery reminders
Missed deliveries are a nuisance for you and your customers. Scheduling SMS reminders can give your customers a last-minute heads-up that their package is on its way.
By integrating text message alerts with your delivery tracking app, you can give accurate updates to customers to ensure they will be at home to receive their orders. A reminder on the day of the delivery helps them plan, and another, before it is due to arrive, can let them know to listen out for the door.
Online store delivery reminder
How to create a reminder text message
You can create reminder text messages using TextMagic in just a few simple steps:
First, create or log in to your TextMagic account and go to the Compose section.
Select the contact or mailing list you want to send a reminder to.
Write your reminder in the Message field or select a template.
Insert mail merge tags to personalize reminders using the information on your mailing list.
Attach any files you want to include with your reminder.
Schedule the time and date to send the message or send it immediately.
You can also enable customers to respond to your alerts using keywords via automation rules.
This is useful if you need confirmation from a client to avoid a delay or missed booking.
Upgrade your business with SMS reminders
Text message reminders are a valuable tool to scale your business. Used internally, they can keep your employees organized and on time.
The potential benefits they can bring to your customer communication are even more significant.
Reminders for deliveries and appointments mean less for your clients to remember. As a result, you will face fewer costly no-shows and missed deliveries.
Furthermore, they can reduce your lost profits by chasing abandoned carts and missed payments and increase your feedback responses with quick survey reminders.
Using TextMagic, you can create SMS reminder templates for any situation and integrate them with your other business apps in minutes.
---