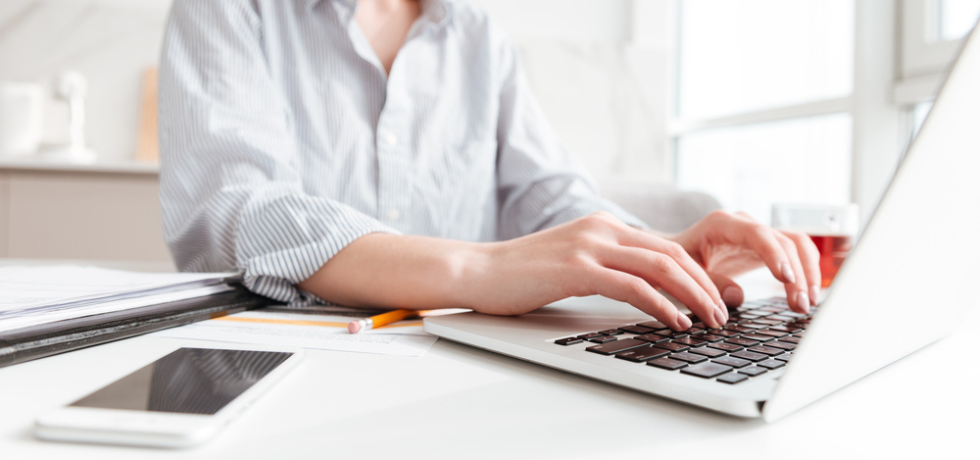 Whether you're looking to check in with a friend, keep your team up to date, or promote your business with SMS marketing, being able to send text messages from your computer can be a huge time-saver.
In this blog post, we'll explore seven ways to send a text message from your computer using various messaging apps and software.
1. Send texts from your computer through iMessage
With iMessage and iMac, you can quickly and easily send messages to customers or co-workers. All you need an Apple ID and a good internet connection.
After you sign in to your computer with your Apple ID, you can see all your contacts and messages.
Click the "New Message" option, then select from your contact list the recipient you want to send the message to.
Manually introduce the person's phone number if they need to be added to your contact list.
If you own an iPhone, Apple Watch, or any other Apple device, your messages will be synced across all your devices.
One downside of sending texts from a computer through iMessage is that you cannot natively use iMessage on a PC. You must resort to third-party applications, simulators, or Chrome Remote Desktop Feature. This can be a hassle, especially if you don't have a Mac computer or a Macbook.
2. Send texts from your computer with Android messages
With Android Messages for Web, you can send texts from computer to cellphone just as conveniently as you would with iMessage.
To link the two devices, go to the Android Messages website on your computer and use your phone's camera to scan the QR code. Once connected, you can use Android Messages on your computer to send and receive text messages just like on your phone. It's practical to stay in touch without constantly switching between devices.
Sending texts from your computer with Android Messages is typically free. But standard messaging rates may apply if you send texts to a phone number outside your country or carrier plan.
Using Android messages on your computer can be a bit clunky and unreliable. Some users have reported issues syncing their data across devices, which can result in missing or delayed messages.
Additionally, the Android messages web interface may not work well with all web browsers, which can be frustrating.
3. Send texts with a business texting software
With the help of business texting software like TextMagic, you can send texts from your computer quickly and efficiently.
Business texting platforms are designed to protect your messages using encryption and comply with data protection regulations.
TextMagic has advanced security features such as two-factor authentication and message scheduling to safeguard your account further and help you send messages at the most appropriate times.
Here's how to send a text from your computer using TextMagic:
First, you'll need to sign up for the free trial.
As part of the free trial, you'll receive test credits that you can use to send up to 10 text messages, so you can decide if it's the right fit for your needs.
Once logged into the TextMagic web app, navigate to the "Compose" page. From there, you can enter the intended recipients of your message into the "To" field.
With the TextMagic web app you can also:
send personalized bulk text messages using mail merge tags
receive replies and view your conversation history as SMS chats.
set up SMS autoresponders for common questions.
quickly import contacts, organize lists, and share them with your team members.
review invoices and detailed cost statements.
You can also download our texting software instead of using the web-based version of TextMagic. The cost per message for business texting software like TextMagic starts at just $0.04 per message.
4. Send texts from your computer via email
Sending text messages from your computer via email is simple to process.
Firstly, you'll need to know your recipient's phone number and wireless provider getaway domain(see later for examples). Once you have this information, composing and sending the message is straightforward.
Begin by opening a new email and addressing it to the recipient's 10-digit phone number. Then add the "@" symbol and the wireless provider's gateway domain. This domain is associated with an SMS or MMS gateway that converts your email into a text message. (e.g., "[email protected].")
Next, type your message and click "Send."
Your email will be converted into a text message and delivered to the recipient's phone.
Once the email is sent, the recipient will receive it as a text message.
Note that some carriers may charge a fee for receiving text messages from an email address.
So, we mentioned that you need to know the extension or gateway domain for the email address associated with the recipient's wireless provider.
Each extension or gateway domain is unique to its wireless provider and acts as a bridge between email and text messaging systems. A gateway domain typically takes the form of an email address and varies depending on the recipient's wireless provider. Your message will not reach the intended recipient's phone without the correct extension.
While this may seem like an extra step, finding the right extension for a particular wireless provider is pretty simple.
| Mobile carrier | SMS gateway domain | MMS gateway domain |
| --- | --- | --- |
| Alltel | sms.alltelwireless.com | mms.alltelwireless.com |
| AT&T | txt.att.net | mms.att.net |
| Boost mobile | sms.myboostmobile.com | myboostmobile.com |
| Cricket wireless | mms.cricketwireless.net | mms.cricketwireless.net |
| FirstNet | txt.att.net | mms.att.net |
| MetroPCS | mymetropcs.com | mymetropcs.com |
| Sprint | messaging.sprintpcs.com | pm.sprint.com |
| T-Mobile | tmomail.net | tmomail.net |
| U.S. Cellular | email.uscc.net | mms.uscc.net |
| Verizon Wireless | vtext.com | vzwpix.com |
| Virgin Mobile | vmobl.com | vmpix.com |
5. Send texts from a free SMS website
Using a free SMS website may seem like an effortless way to send text messages to your customers, but it's not a very good choice. We tested 30+ free texting sites in the past and found that SMS deliverability is not guaranteed on most of them.
These websites often lack security features and may not protect your personal information, including your phone number and message content. On some, the body of your text appears publicly after you send it. Free SMS sites also do not support group messaging, multimedia, and bulk texts.
Moreover, scammers may use these websites to send spam or phishing messages to unsuspecting recipients. The best advice is to avoid them.
If you still want to send a free text message from your desktop using a mobile number, make sure you read a few reviews about the platform before inputting your personal info.
6. Send texts from your computer with Google Voice
To begin with, you must have a Google Voice account. If you don't have one, sign up for one. After logging in, select the "SMS" button to begin texting. You can either type in the phone number of the person you want to message or choose it from your contacts list.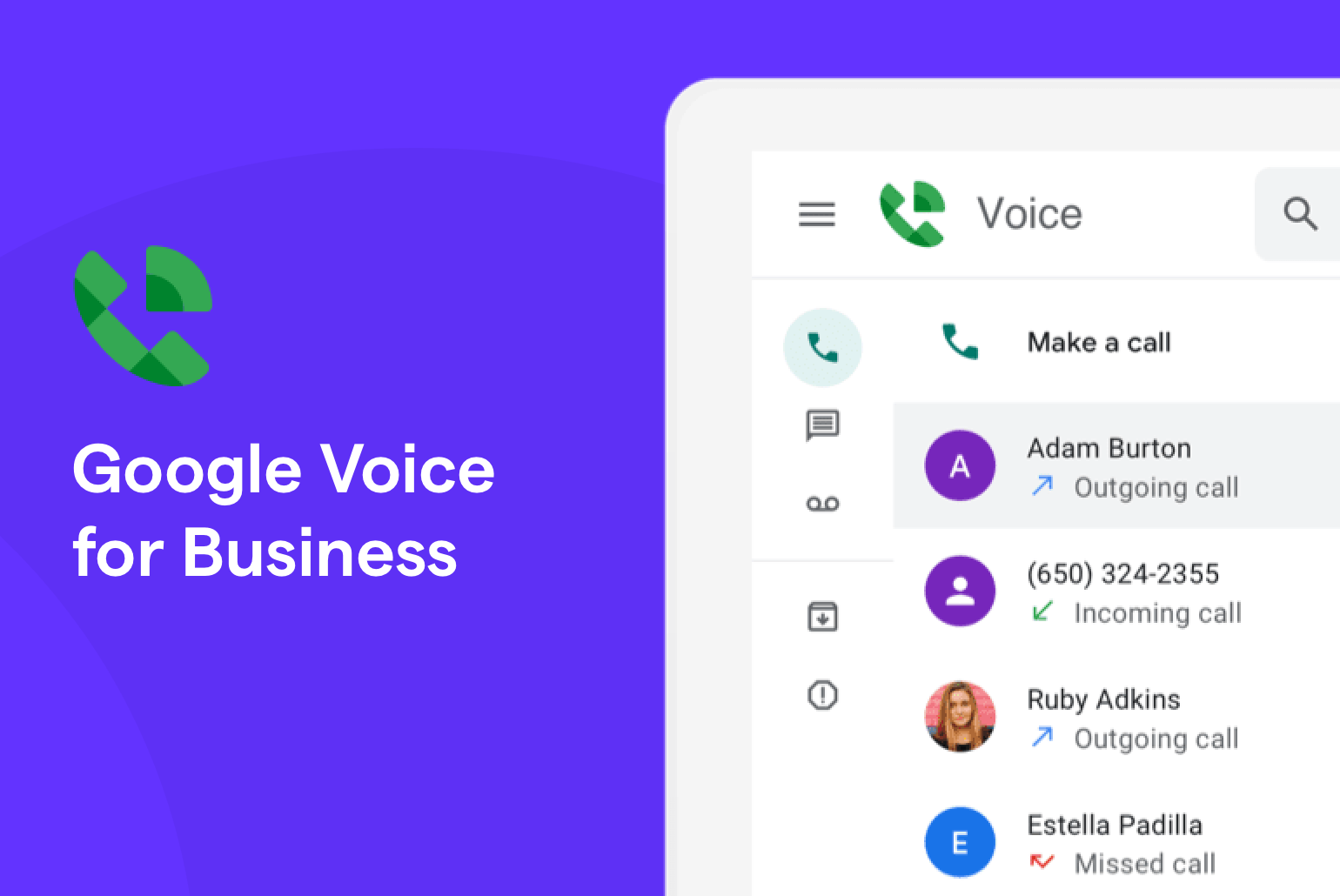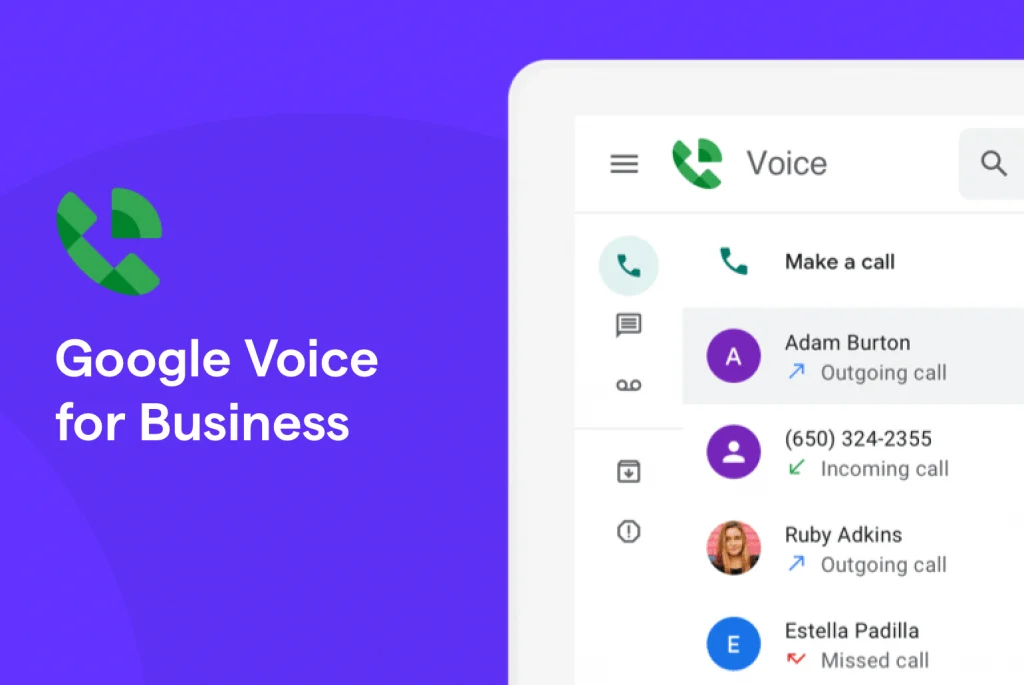 Google Voice is not intended for bulk messaging, as it could lead to messages being marked as spam or blocked.
Also, sometimes these messages are not easy to understand because of how Google Voice translates them. This can be frustrating for both you and the recipient. Keep your messages concise and without jargon to minimize the risk of translation errors.
You can enjoy unlimited SMS within the U.S. using Google Voice at a starting price of $10 per user per month. However, text messaging with Google Voice is limited to users based in the US.
Additionally, to subscribe to Google Voice for Google Workspace, you'll need an active business workspace account, which costs $6 per month. Overall, Google Voice can be an excellent option for businesses looking for a reliable and affordable way to communicate via text messages within the US.
7. Send texts from your carrier's website
Did you know you can send more than just regular text messages using your cell phone plan? Some wireless providers allow you to send SMS or MMS directly from their online portals, which you can access using your web browser on your computer.
All you need to do is log into your carrier's online portal, such as My Verizon for Verizon users, and you'll be able to send text messages from your computer.
If you're with T-Mobile or another carrier, you may have access to a desktop app, so you don't need to keep another browser tab open. However, these apps tend to be pretty basic compared to more advanced desktop texting options available today.
| | |
| --- | --- |
| The top 5 wireless carriers in the U.S | The top 5 wireless carriers in Canada |
| Mint Mobile | Fizz |
| T-Mobile | Freedom Mobile |
| Verizon | SaskTel |
| Visible | Shaw Mobile |
| Vodafone | Videotron |
Wrapping up
We hope this blog post has provided valuable insights into the different methods you can use to send texts from your computer.
Depending on your needs for personal use, you can choose from various messaging programs and software.
But if you're looking for a reliable and user-friendly platform to send text messages for business purposes, TextMagic is an excellent option.
Send texts from your computer securely with TextMagic
---