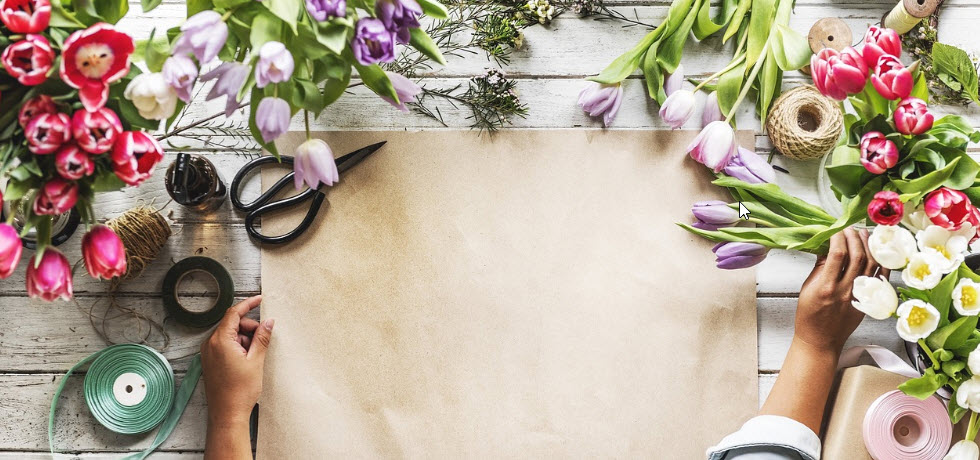 Despite the fact that smartphone penetration in the United States has reached 57%, many businesses have yet to include mobile marketing in their strategy. Adopting a new marketing technique can be challenging, especially if you haven't mastered the ones you already use, but mobile marketing represents an easy and cost-effective alternative.
The numbers speak volumes. With 1.91 billion smartphone users globally and over 224 million in the U.S. and U.K. alone, it has become clear that mobile marketing can no longer be ignored. An industry that can benefit greatly from SMS marketing is the flower industry.
Most florists operate small businesses with a local customer base, so they don't have huge budgets to support traditional advertising. A low-cost solution like text message marketing makes a lot of sense.
How to grow your florist business with SMS
Flowers are probably the only items that cannot be left in the recycling box or at the front door. SMS delivery notifications for floral services are extremely important. A simple greeting text will let your customers know that you care. It will also help your company become more professional.
Below are eight ways in which you can use flower SMS marketing to boost your business:
Promote your local brand. The number 1 concern for local florists should be branding. You can link your site in texts and use witty ads to raise brand awareness. You can also add several printed ads that display your dedicated number and great discounts to encourage opt-ins.
Capture clients with the help of referrals. Use an SMS "refer a friend" scheme to capture more clients. You can offer percentage-based discounts, vouchers, or coupons to referrers and offer moderate discounts to referred clients.
Inform clients of purchase and order status. SMS can be put to good use in flower delivery. With TextMagic you can automate purchase, order status, and delivery notifications. This can be done by integrating the SMS API with the delivery software or by manually sending SMS templates to customers.
Promote new products and time incentives. You must continually market your products through SMS to entice customers. You can also promote time-sensitive incentives (e.g., special occasions, birthdays, etc.) because the industry allows it.
Remind customers of special events. Special events like birthdays, anniversaries, or holidays beg for flowers. Text your customers during such occasions and attach links to your best bouquets.
Send SMS greetings. Flowers are often accompanied by greeting cards. Recently, more and more cards have been replaced with SMS or MMS. SMS greetings have several advantages. For example, they can contain pictures and sounds (e.g., Fiance receives flowers with an SMS that contains a link with the performance she is invited to in the evening).
Receive orders via SMS. Loyal customers can be allowed to order flowers via text (e.g., "17 red roses in the standard arrangement to be delivered on March 12 to 23 St. Patrick's Street").
Key benefits of SMS marketing for a florist business
SMS solutions can be used to improve customer service and loyalty, increase revenue, and boost brand awareness. Below are a few extra benefits of SMS marketing for florists:
Create a database of customers. Effective flower SMS marketing will help you capture clients that you can later contact with offers. We suggest sending offers during special events.
Plan your inventory for the busy season. Scheduling bouquets in advance with the help of text-message reminders will help you better organize your inventory for busy holidays.
Track texts, KPIs, reply rates, and costs. TextMagic offers a tracking and reporting feature that will enable you to evaluate mobile marketing costs, delivery rates, and the success of your mobile campaign.
Cut down costs. A simple delivery confirmation could save your team a wasted trip. Using the TextMagic SMS software, you can confirm deliveries to avoid unnecessary costs.
Incredible response rates. Ninety percent of cellphone users will read a text within four minutes of receiving it. If it's an exciting, personalized message, they will definitely respond and opt in to your service.
Increase retail revenue. Strategic mobile florist marketing will improve customer loyalty and ultimately lead to increased revenue. Continue to send useful information to your mobile subscribers and watch your revenue soar.
Text message templates created for florist businesses
Need some ideas for your SMS campaign? Here are eight commonly used SMS templates for flower shops:
1. Mother's Day Discounts
2. Reminders for Important Dates
3. New Potted Plants
4. New Seeds
5. Flower Deliveries
6. Delivery Order
7. Friend Referral
8. Delivery Confirmation
Most florists have yet to implement SMS marketing in their marketing campaigns and business growth strategy. We're eager to help you get ahead of the competition.
Send your first text in minutes.
Try text message marketing today!
---