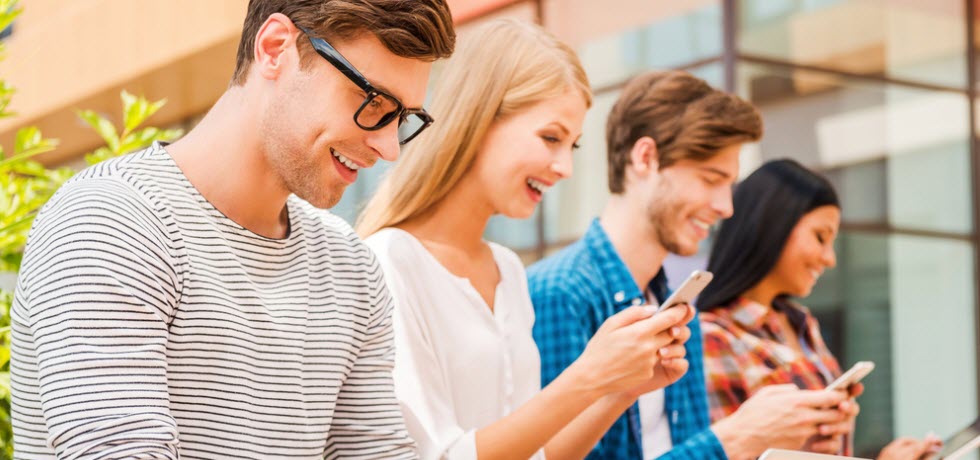 Whatever goal you have in mind for your business, be it lead generation, becoming an employer of the year, or building brand trust, you should always be aware of who your audience is. Based on that knowledge, you then have to decide how to reach them. Will it be emailing, texting, or messaging apps? Some parameters that will help you in your decision making are your audience's education, financial situation, what hobbies they have, and, most importantly, what is their gender and age.
Age is, in fact, one of the crucial elements of your audience's profile. Baby Boomers, Generation X, Millennials, Generation Z – all have different shopping habits and workplace behavior. So, identifying the generation of your audience should be task one before starting to communicate with them.
For companies in 2019, that won't be too hard. Most likely, millennials will make up the largest chunk of their audience. There are 2 billion of them worldwide at the moment, and by 2020, millennials will become the largest generation in the workforce.
Who Are Millennials?
Born between 1981 and 1995, millennials like to balance their spending and saving. They often do research before making a purchase, and 91% of them buy based on recommendations from others. In the workplace, this generation likes the flexibility and freedom when it comes to working hours and location. They are happy to work from home every once in a while. Millennials also prefer their management to be clear with them about performance expectations and the company's goals.
How Do You Reach Them?
Millennials love authenticity. Content that has been created specifically for the customers of a particular brand will be valued much more than some generic ad they are bombarded with every day.
What millennials don't appreciate is invasiveness. They have grown used to reading messages whenever they feel comfortable. They choose Netflix over network TV and emailing over cold calling.
So when trying to get your message across to a millennial, make sure you are not being too intrusive.
Text Messaging as a Powerful Channel to Reach Millennials
It has been estimated that 60% of millennials like to communicate with businesses via text messaging. They think it's less invasive than phone calls, and believe texts have a more personal touch than the other forms of communication.
It's safe to say that channels like paid advertising and email should still remain in your marketing toolbox, but the potential of text messaging cannot be overlooked.
The infographic below will provide you with a deeper insight into the relationship that millennials have with texting.
---